Heavy Cell Phone Use Linked to Brain Tumor Risk: Study
May 27, 2014
By: Martha Garcia
New researcher appears to confirmed what many consumers have long suspected; that high amounts of cell phone use may increase the risk of developing brain tumors.
In a French study published in the medical journal Occupational & Environmental Medicine on May 9, researchers examined the link between heavy exposure to cell phone radiation and the risk of individuals being diagnosed with certain brain tumors.
Researchers from the University Bordeaux Segalen used the CERENAT study, a case-controlled multi-center study performed in four areas of France, to assess the carcinogenic effect of radio frequency on the brain. The French team used the cancer registry to identify adults with meningiomas or gliomas, two of the most common types of adult brain tumors, from 2004 to 2006.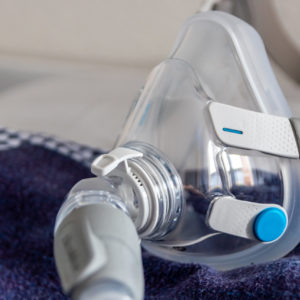 Did You Know?
Millions of Philips CPAP Machines Recalled
Philips DreamStation, CPAP and BiPAP machines sold in recent years may pose a risk of cancer, lung damage and other injuries.
Learn More
More than 250 cases of gliomas were found and 200 cases of meningiomas. Those were compared to a control group of 900 patients who never had brain tumors.
Dr. Gaelle Coureau and the team of researchers questioned participants about their mobile phone use from the previous 10 years. They asked about home and business usage, phone model, average length of calls, and number of calls made and received.
The study found the heaviest users were more susceptible to tumors when considering the lifelong cumulative duration of use and number of calls. Regular use was classified as use once per week for at least six months at a time.
Cell phone users with the longest cumulative duration of calls, 896 hours of talk time or more, were twice as likely to have cancer than those who talked less.
The study relied on people to recall how much they used their phone in the past, and may not be a true depiction of actual use. The link is most pronounced for those who use their cell phones the most.
No association of brain tumor was observed in users who reported regular usage.  However, the risk is unclear for most people who many not use their cell phones as much.
As technology improves and cell phone use increases, along with the way people use their phones, risk may change which calls for more research on the subject, the researchers noted.
Cell phones emit radio frequency electromagnetic fields in the microwave spectrum. Many have long believed the fields can cause cancer, however the claim has yet to be fully proven.
Many are very adamant about the claim of cancer. In 2009, a law was proposed in Maine to require all cell phones sold in the state to carry warning labels that alert consumers about the potential risk of brain cancer.
Brain tumors are rare compared to other types of cancer. Less than eight in 100,000 people are diagnosed with meningiomas every year. Typically, more than 85 percent of those cases are benign tumors. Malignant brain tumors make up only two percent of all cancers.
Brain Tumors Have Not Increased With Cell Phone Popularity
Cancer registries have not shown a significant increase in brain cancer since mobile phone technology was introduced more than 20 years ago.
In 2011, the World Health Organization International Agency on Cancer classified the radiation emitted from cell phones as potentially carcinogenic. A panel of scientific experts ruled that cell phones may be a possible cause of brain cancer after considering relevant research.
Several studies have shown both no link between cell phone use and brain cancer and associations with usage and increased risk of tumor.
A British study published in 2010 concluded there was no link between childhood cancer and pregnant mothers living near cell phone towers. The study revealed no substantial correlation between cancer in children and the proximity of cell phone towers.
Another study published in 2011 found no link between the use of cell phones and a specific type of benign brain tumors. However, other studies have found an association between the radiation and tumor growth.
Most recently, the Federal Communications Commission (FCC) revealed its plan to reassess the potential side effects of radiation exposure from cell phones. The FCC plans to take a look at radiation exposure and determine how much is emitted by the devices and how it affects humans.
In the meantime, experts recommend users attempt to reduce their risk by using headsets or speakerphone when possible, holding the phone away from the body, texting instead of calling, and only using the phone when it has a strong signal.
"*" indicates required fields