CellCept Lawsuits
August 01, 2009
By: AboutLawsuits
In November 2007, a black boxed warning was added to the organ transplant medication about an increased risk of birth defects, such as cleft palate, cleft lip and ear deformities, when taken during pregnancy. In June 2008, information was added to the prescribing information about another possible side effect of CellCept, which could lead to a rare neurological disease that is often fatal.
STATUS OF CELLCEPT LAWSUITS: The potential for CellCept litigation is currently being considered. Cases are being reviewed for babies born with malformations and users who developed a neurological condition known as progressive multifocal leukoencephalopathy.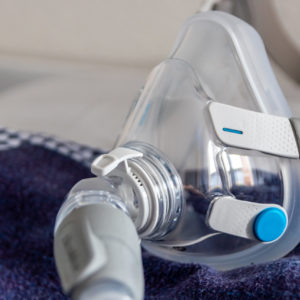 Did You Know?
Millions of Philips CPAP Machines Recalled
Philips DreamStation, CPAP and BiPAP machines sold in recent years may pose a risk of cancer, lung damage and other injuries.
Learn More
MANUFACTURER: Roche
OVERVIEW: CellCept (mycophenolate mofetil) is an immunosuppressant medication which is approved for treatment following an organ transplant to help prevent the body from rejecting the organ. It is also often prescribed "off-label" for unapproved uses, such as treating lupus. It is almost always used together with other immunosuppressant drugs.
CELLCEPT BIRTH DEFECT SIDE EFFECTS: In November 2007, a black box warning was added to CellCept about the risk of first-trimester miscarriages and birth defects. Reports have found that women who used the medication and continued taking it into the first trimester face an increased risk of giving birth to a baby with a malformation birth defect, such as:
Cleft Palate
Cleft Lip
Ear Deformities
According to data in the National Transplantation Pregnancy Registry (NTPR), out of 33 pregnant women exposed to CellCept, just under half of the pregnancies (15) resulted in a spontaneous abortion. For those that resulted in a live birth, four out of the 18 babies (22%) had malformations. For post-organ transplant women who were taking other immunosuppressive drugs, the NTPR data indicates only 4-5% off babies were born with structural malformations.
In May 2008, a follow up alert was issued by the FDA to raise awareness of these risks and ensure that doctors were aware that of the risks. For any women with childbearing potential, the FDA has recommended that they abstain from sex or use two forms of birth control for at least four weeks before beginning the treatment and six weeks after the last dose. In addition, doctors should obtain a negative pregnancy test before beginning treatment.
CELLCEPT NEUROLOGICAL SIDE EFFECTS: In April 2008, the FDA issued an early communication about a possible connection between use of CellCept and the development of an often-fatal neurological disease, known as Progressive Multifocal Leukoencephalopathy. In June 2008, information was added to the Warnings and Adverse Reactions section about postmarketing reports.
There have been at least 17 cases of the neurological disorder associated with the use of CellCept, and 7 of those cases resulted in death. The rare disease attacks the brain and central nervous system. In most cases it results in death or severe permanent disabilities. Symptoms of the potential CellCept neurological disease include:
Vision Problems
Loss of Coordination
Memory Loss
CELLCEPT ANEMIA SIDE EFFECTS: In August 2009, Roche announced that the labeling would be updated about a potential CellCept pure red cell aplasia (PRCA) risk. The new warnings came after Roche received 41 instances of PRCA cases, which reduces the precursors of red blood cell, causing bone marrow to cease production. In some cases, reducing dosage or ceasing to use CellCept cured the condition. Symptoms of PRCA anemia include fatigue, lethargy, and abnormal paleness.
Dennis

March 22, 2023 at 9:03 pm

I had a liver transplant in 2020 I was prescribed prograph and celcept for in case of rejection April 4 eleven months later I was diagnosed with rectal cancer as Soon as I let my transplant Dr he immediately told me to stop taking the drug celcept When I ask why I was informed that he thought I did not need the drug anymore but was told to keep taking the prograph it's been a little over a y[Show More]I had a liver transplant in 2020 I was prescribed prograph and celcept for in case of rejection April 4 eleven months later I was diagnosed with rectal cancer as Soon as I let my transplant Dr he immediately told me to stop taking the drug celcept When I ask why I was informed that he thought I did not need the drug anymore but was told to keep taking the prograph it's been a little over a year and I have had no complacation But now I have the rectal cancer And undergoing chemotherapy and radiation for the second time now I want to know if there is some way to file a law suit because I have the cancer now I can not to work or do most everything I was capable of before I started taking the celcept drug and no one ever told me about the risk of taking the drug but iv ask many Drs and they agree it could have caused it but could denie it wasn't the cause and if it is then I want to be compensated for Thier mistake so please direct me in the right direction to start Thank you Deeni vance

CALENA

August 11, 2022 at 3:55 pm

I HADE A LIVER TRANSPLANT 10 YEARS AGO BEEN ON CELLCEPT AND IT HAS CAUSED ME TO BE IN KIDNEY FAILIER AND CAUSED MY DIGESTIVE SYSTEM TO BE DESTROYED MY LIVER DOCTOR TOLD ME THIS DRUG IS THE CAUSE IM CONSTANLY IN THE HOSPITAL MY BONES HURT WHEN I WALK FINALLY TOOK ME OFF IT A MONTH AGO

Linda

December 1, 2021 at 10:57 pm

I was given Mycophenolate 500xdaily, I've never had a transplant and do not why I was prescribed this med. I do or have a few of the symptoms related to taking this drug! What can I do or find out any information as to other uses of this med.

Glenda

April 16, 2021 at 2:35 am

I was given Cellcept for Lupus. I lost my large bowel. It just died. It had stretched so big, it had 9 pounds of feces in it... I had 5 surgeries on my shoulders as something just ate the connective tissue. I was always off balance and pale and my memory was awful. My spinal fluid was bone dry, with no explanation. I now have neuropathy in my legs.. I'm angry because everything is blamed on lupu[Show More]I was given Cellcept for Lupus. I lost my large bowel. It just died. It had stretched so big, it had 9 pounds of feces in it... I had 5 surgeries on my shoulders as something just ate the connective tissue. I was always off balance and pale and my memory was awful. My spinal fluid was bone dry, with no explanation. I now have neuropathy in my legs.. I'm angry because everything is blamed on lupus and none of this started til after I started it. Anyone else lose their bowel? I'm stuck with a bag for the rest of my life

marifi

July 10, 2020 at 2:13 pm

My brother had a kidney transplant and was given mycophenolate 200 per day from 2004 to 2019. in 2019, after numerous testings, come to find out he had lymphoma staget1 and skin cancer stage 4. he went thru chemotherapy. he is required to go to have a CAT scan every 3 months. We need to advise to see if we can go after the manufacturer of this medicine and to seek compensation for the damage a[Show More]My brother had a kidney transplant and was given mycophenolate 200 per day from 2004 to 2019. in 2019, after numerous testings, come to find out he had lymphoma staget1 and skin cancer stage 4. he went thru chemotherapy. he is required to go to have a CAT scan every 3 months. We need to advise to see if we can go after the manufacturer of this medicine and to seek compensation for the damage and emotional termol the family when thru. Any advise will do.

Susan

April 2, 2019 at 6:55 pm

My husband had spinal surgery a year ago and was mistakenly prescribed 3Xs his normal dose of Cellcept for his his kidney translate. He received the higher dose for 5 days, twice a day. He developed encephalopathy, pneumonia, UTI, gastritis, was not able to eat, participtate in therapy, and developed a sacral bedsore that became the size of a dinner plate and was not able to heal. He underwent n[Show More]My husband had spinal surgery a year ago and was mistakenly prescribed 3Xs his normal dose of Cellcept for his his kidney translate. He received the higher dose for 5 days, twice a day. He developed encephalopathy, pneumonia, UTI, gastritis, was not able to eat, participtate in therapy, and developed a sacral bedsore that became the size of a dinner plate and was not able to heal. He underwent numerous diagnostics and was treated for the various infections, including sepsis, he continually acquired until he died in a nursing home six months after receiving the cellcept overdose. He was active, coping very well with his kidney transplant prior to his surgery and subsequent overdose. I feel that his was a wrongful death due to the cellcept as no other explanation could be given for his demise and eventual death. However, my lawyer does not believe he can prove his death was caused by the cellcept..

Donna

June 28, 2016 at 5:23 am

I was transplanted in 2010 for liver. Started with cellcept and tacrolimus and prednisone after a many months I was taken off the cellcept and was just left on tacrolimus.. Then I went into a flare and I was out on 3,000 milligrams a day ( a lot ) and my other drugs also and was left on that for quite a while ( years ) I had actually went into the hospital and they made a mistake on giving me the [Show More]I was transplanted in 2010 for liver. Started with cellcept and tacrolimus and prednisone after a many months I was taken off the cellcept and was just left on tacrolimus.. Then I went into a flare and I was out on 3,000 milligrams a day ( a lot ) and my other drugs also and was left on that for quite a while ( years ) I had actually went into the hospital and they made a mistake on giving me the cellcept and they gave me 1500 so when I was released I stay on that dose and was fine. Drs were in mayo clinic and stated that as long as the test were good that was fine.. Well then they found a huge mass on my spleen and it turned out to be lymphoma mayo Clinic stated it was caused from the CellCept they took me immediately off I went to six months of chemo.

Janice

April 15, 2016 at 3:54 am

I took Cellcept/Mycophenolate for 31/2 years. I was diagnoised with breast cancer and had to have a mysectomy. I have had 2 transplants. Mycophenolate was prescribed for me on the 2nd one. Is there anything I can do. I also had cancer in my lymph nodes and they were removed from my arm. I didn't have any of these problems b4 I was put on Mycophenolate.

patricia

December 24, 2013 at 3:54 pm

i have been on cellcept or mycophenolate mofetil for 10 years.the first 5 years it was the brand cellcept then the last 5 years have been the generic form. the 1st five years were great,the generic form is not so good. i have had anemia to the point of getting a blood transfusion because my kidney didn't send the signal to the bone marrow to get more oxygen. the red blood cells are always low,sw[Show More]i have been on cellcept or mycophenolate mofetil for 10 years.the first 5 years it was the brand cellcept then the last 5 years have been the generic form. the 1st five years were great,the generic form is not so good. i have had anemia to the point of getting a blood transfusion because my kidney didn't send the signal to the bone marrow to get more oxygen. the red blood cells are always low,swelling in lower legs &feet & uncontrolable high blood pressure. we need this drug as an immunosupressant for kidney transplant but wish i could return to the brand name but insurance won't cover that.

Progressive Multifocal Leukoencephalopathy Lawsuits — AboutLawsuits.com

July 2, 2008 at 3:33 am

[...] CellCept PML Lawsuit [...]

Warning Added for Progressive Multifocal Leukoencephalopathy to CellCept and Myfortic — AboutLawsuits.com

July 2, 2008 at 3:30 am

[...] and Novartis have added warnings to their organ transplant medications, CellCept and Myfortic, indicating an association with Progressive Multifocal Leukoencephalopathy, a rare and [...]

Myfortic Lawsuits — AboutLawsuits.com

May 19, 2008 at 2:20 am

[...] According to reports, pregnant women using a chemically similar organ transplant medication, CellCept, have delivered babies with injuries such as cleft palates, cleft lips, ear deformities and other [...]

FDA Warns of Myfortic and CellCept Birth Defect Risks — AboutLawsuits.com

May 19, 2008 at 2:12 am

[...] to doctors about the possible risk of miscarriages and birth defects associated with the use of CellCept and Myfortic during pregnancy. A black box warning was added to the organ transplant medications in [...]
"*" indicates required fields