Chemical Exposure Linked to Fertility Problems: Study
November 15, 2012
By: Martha Garcia
Exposure to some commonly encountered chemicals could prevent women from getting pregnant, according to the findings of new research.
In a study published this week in the medical journal Environmental Health Perspectives, researchers from the National Institutes of Health evaluated 501 couples living in Michigan and Texas who were trying to conceive a baby. The researchers found couples who had higher levels of toxins in their blood took longer to conceive a child than couples with lower amounts of toxins.
The research, known as the Longitudinal Investigation of Fertility and the Environment (LIFE) Study, included women between the ages of 18 and 44, who had not used contraceptives for two months, or any type of injectable contraceptive for at least 12 months. The men were 18 years of age or older.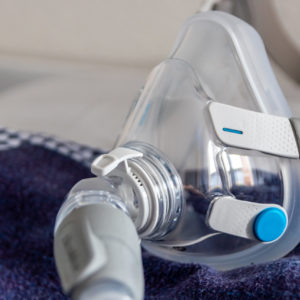 Did You Know?
Millions of Philips CPAP Machines Recalled
Philips DreamStation, CPAP and BiPAP machines sold in recent years may pose a risk of cancer, lung damage and other injuries.
Learn More
Data was collected on the couples for one year, during which they attempted to conceive or until they confirmed a pregnancy during that time.
Researchers measured the amounts of 9 organochlorine pesticides, one polybrominated biphenyl, 10 polybrominated diphenyl ethers, 36 polychlorinated biphenyls (PCBs), and 7 perfluorochemicals (PFCs) in their blood. They were also asked to keep daily journals regarding lifestyle factors such as smoking, sexual intercourse, menstruation and pregnancy test results.
Among the toxins that interfered with fertility, the study found higher levels of various types of PCBs, perfluorooctane sulfonamide and dichlorodiphenyldichloroethylene (DDE) to reduce fertility in the couples as much as 18 to 29 percent.
DDE is a chemical formed during the breakdown of dichlorodiphenyltrichloroethane (DDT), a common insecticide that was banned in the U.S. in 1972 after being linked to some forms of cancer, diabetes, neurological problems and found to act as an endocrine disruptor.
PCBs are a group of chemicals used in hundreds of products because of their non-flammability, chemical stability and high boiling point. The group of more than 200 different chemicals have been known to be used in dielectric and coolant fluids in transformers, capacitors and electric motors, stabilizing additives in the manufacture of flexible PVC coatings for electrical wiring and electronic components, used in pesticide extenders, adhesives, tapes, caulking, wood floor finishes, plastics, fluorescent light ballasts, cable insulation and paints.
The production of PCBs were banned in 1979 after many studies linked the chemicals to devastating health effects causing cancer, non-Hodgkin Lymphoma and to interfere with the reproductive system, nervous system and endocrine system.
PCBs were commonly dumped and released into the environment by major manufacturing companies; and although the chemicals are banned today, can still be found in the environment from poorly maintained hazardous waste sites, leaks of PCBs and illegal dumping.
"*" indicates required fields