Chemical Eye Injuries From Household Cleaners Pose Serious Risk for Young Children: Study
August 08, 2016
By: Russell Maas
A new study warns that children between the ages of one and two years old are at a particularly high risk suffering severe and potentially blinding eye injuries from exposure to chemicals found in many common household cleaning products. 
In a report published online last week by the medical journal JAMA Ophthalmology, researchers from Harvard Medical School and Johns Hopkins warn that young children under the age of two years old are much more likely to suffer chemical eye burns from everyday household cleaners than adults face in the workplace.
While chemical eye injuries are usually associated with work place injuries, following exposure to industrial solvents or chemicals, researchers indicate that children are actually a more high-risk group for ocular chemical injuries from cleaning products, often due to poor preventative measures by parents or caregivers.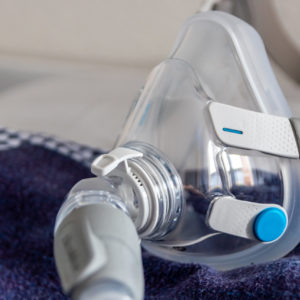 Did You Know?
Millions of Philips CPAP Machines Recalled
Philips DreamStation, CPAP and BiPAP machines sold in recent years may pose a risk of cancer, lung damage and other injuries.
Learn More
The team of researchers collected data from the Nationwide Emergency Department Sample from January 1, 2010 to December 31, 2013, and analyzed a total of 144,149 chemical ocular burns diagnosed across 900 emergency department locations. Researchers defined the chemical ocular burns by those diagnosed with alkali or acid ocular burns, chemical conjunctivitis, or a combination of nonspecific ocular chemical burn and chemical poisoning or toxic effects from exposure.
The data indicates that males represent over half of all chemical ocular burns with both men and women having a median age range between 32 and 34 years old. Adults between the ages of 18 and 64 years of age were shown to have increased injury rates with 24 years old being the highest risk adults. However, this age range injury risk was half that of infants.
Children between the ages of one and two years old were the highest risk age group with a roughly 28.61 injury rate per 100,000 populations. Alkaline agents were responsible for largest number of child eye injuries.
Alkaline agents are commonly used in household cleaning products such as over cleaners, drain cleaners, chlorine bleach, and ammonia products and various other cleaning products often stored often irresponsibly stored under kitchen sinks without locking cabinets. Researchers speculated that the majority of injuries from alkaline agents stemmed from children accessing household cleaners not properly stored out of their reach.
Researchers found that most infant injuries occurred in residential locations, primarily in the southern United States and in low income families. The researchers speculated that these incidents may arise more often in low income households due to the inability to afford proper baby-proofing products.
"Young children represent the single highest-risk group for ocular chemical injuries," the researchers concluded. "Education and other interventions concerned with preventing these injuries will be most effective if used accordingly."
Alkaline burn injuries can be extremely harmful and may cause permanent damage to the eye, potentially causing blindness. According to the authors, the standard emergency room treatment for these incidents include rinsing the child's eye for 20 minutes with saline solution and applying antiseptic eye drops to reduce the pain.
Researchers indicated the 144,149 chemical eye burn injuries amounted in over $100 million in total medical charges, many of which could have been avoided by proper precautions such as storing cleaning solutions in lockable, unreachable areas children cannot access.
"*" indicates required fields