Chevrolet Bolt Class Action Lawsuit Filed Over Battery Fire Risks
January 05, 2022
By: Russell Maas
Following a series of Chevrolet Bolt EV recalls, a class action lawsuit has been filed against General Motors, which alleges the manufacturer failed to properly fix battery issues to save profits, while putting consumers at risk of fires caused by the electric vehicles.
The complaint (PDF) was filed by David Kennedy in the U.S. District Court for the Northern District of California on December 23, alleging the Chevrolet Bolt vehicles are unsafe due to dangerous battery defects. In addition, since the recall remedy limits the battery capacity to 90% charge, plaintiffs claim the electric vehicles fail to live up to the advertised travel range.
After the battery problems emerged in November 2020, a growing number of Chevrolet Bolt class action lawsuits have been filed against General Motors, each raising similar questions of fact and law. However, the litigation has not been centralized in the federal court system, so individual claims are moving forward in several U.S. District Courts.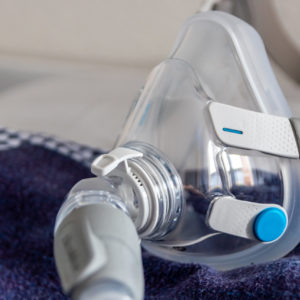 Did You Know?
Millions of Philips CPAP Machines Recalled
Philips DreamStation, CPAP and BiPAP machines sold in recent years may pose a risk of cancer, lung damage and other injuries.
Learn More
Kennedy indicates he leased a now-recalled 2022 Chevrolet Bolt EV in July, agreeing to pay $6,000 down and a monthly lease of $271.65 for 35 months, totaling $31,995. Kennedy claims his agreement to lease the vehicle was based on it being an environmentally friendly electric vehicle option with a long distance range.
However, Kennedy indicates General Motors "falsely represents the safety of the Class Vehicles as well as the expected battery usage and mileage capacity", since the automaker advised owners they should not let their vehicles drop below 70 miles of range and to not charge the battery above 90 percent capacity to prevent the risk of the vehicles battery overheating and catching on fire.
Kennedy further claims he, and other owners of impacted Bolt EV vehicles, must follow the manufactures warning to park the vehicles outside, and at least 50 feet away from other vehicles or structures to prevent the spread of a battery fire.
"Plaintiff and the Class have suffered injury in fact and have lost money as a result of Defendant's false, deceptive, and misleading representations," Kennedy states in the lawsuit. He says this has forced him to use other means of transportation, spend more on gas and limit the use of the vehicle to avoid bodily injury or death from a battery fire.
The lawsuit seeks class action status to pursue damages on behalf of Kennedy, and all individuals similarly situated who have been stranded with the defective battery issue in various model year Bolt EV and Bolt EUV cars. The lawsuit includes claims for fraudulent concealment, false and misleading advertising and failure to recall.
Chevrolet Bolt Recalls and Warning
According to the Chevrolet Bolt EV recall issued in November 2020, the cells used in the 60 kWh 350 V lithium-ion battery, which were installed in approximately 50,932 model year 2017 through 2018, as well as certain 2019 Chevrolet Bolt EV vehicles, are root cause of the problems.  However, later the manufacture added model years 2020 through 2022 to the recall as well.
Critics say GM has provided owners with a sub-par fix, which involves a software update to look for deficiencies in the batteries as a final remedy. Owners were instructed that until the software update could be done to activate either the Hill Top Reserve (2017 and 2018 models) or Target Charge Level (2019 models) feature in their vehicle to limit the charge level to 90%.
However, on July 23, 2021, NHTSA officials issued a Chevrolet Bolt EV battery warning, instructing owners to limit the vehicles' charge capacity and continue parking the vehicles outside and away from structures, even if it the vehicle already been "repaired", following at least three new fires that were reported. The warning also instructed owners to avoid depleting the battery to 70 miles range remaining and to not charge the vehicles overnight.
Officials warned the battery cell packs in the recalled vehicles still have the potential to smoke and ignite internally even after repairs, which could spread to the rest of the vehicle and cause a structure fire if the vehicle is parked inside a garage or near a house.
"*" indicates required fields