Allergy-Related Visits To ER Increasing Among U.S. Children: Study
March 16, 2018
By: Martha Garcia
An increasing number of children are heading to the emergency room after suffering severe allergic reactions and anaphylaxis, according to the findings new research. 
In a report released by the Blue Cross Blue Shield Association, titled "Childhood Allergies in America", researchers found that diagnoses for anaphylaxis increased 104% since 2010.
The study includes data from 9.6 million commercially insured American children age 18 and under per year, finding that than 1.7 million children, or about 18% of America kids, suffer from one or more types of allergy, those include anaphylaxis, the most severe reaction; dermatitis, a reaction to the skin; and rhinitis, which is primarily characterized by sneezing and runny nose.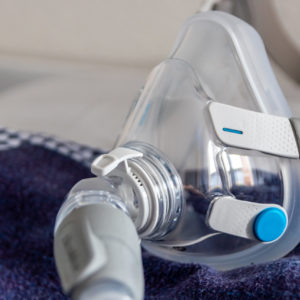 Did You Know?
Millions of Philips CPAP Machines Recalled
Philips DreamStation, CPAP and BiPAP machines sold in recent years may pose a risk of cancer, lung damage and other injuries.
Learn More
The number of children experiencing severe anaphylaxis reactions continues to increase year after year. Rates of anaphylaxis increased 104% from 2010 to 2016. In addition, emergency room visits for anaphylaxis increased by 150%.
The report indicates the diagnoses were primarily a result of reactions to food. That was the case in nearly half of all reported instances. The most common triggers were peanuts, accounting for 22% of reactions, tree nuts and seeds accounting for 15%, and milk and eggs accounted for 6%.
In 53% of diagnoses, the cause of allergic reaction was unknown, and likely caused by foods or other unspecified causes, like insect bites.
The study also found that two of the most common allergic reactions, rhinitis and dermatitis, affect fewer children. Rhinitis affects about 9% of children and often peaks in the spring and fall with seasonal allergies. Dermatitis affects about 5% of children.
Researchers also indicated allergy diagnoses decrease as children age. More than 25% of children newborns to two year olds are diagnosed with one or more allergies. However, only about 14% of children ages 14 to 18 are diagnosed with one or more allergies.
Diagnosis rates also drop with age more so for boys than girls. Boys under three years old have the highest rate of diagnosis, at 26%. However, by the time they reach 14 to 18 years of age the rate decreases to 13%.
Researchers said the report's findings emphasize the need for parents to be prepared for a potential reaction at any time. This can be especially hard since an allergy is typically unknown until a reaction occurs.
That is why they are calling on parents to prepare. One way to prepare for severe reactions, like anaphylaxis, is by keeping an epinephrine auto-injector, commonly referred to by the brand name EpiPen, on hand.
Although costs for auto-injectors have increased tremendously in recent years, it has finally begun to decrease more recently. In 2010, the EpiPen cost $129, and increased to $645 in 2016 for a two pack. That price has since decreased after controversy was raised concerning the price, dropping to $493. However, patients can get generic versions for $234.
Keeping auto-injectors and other over-the-counter allergy medications, like Benadryl, on hand can help prevent a severe reaction. Yet, being prepared and recognizing signs and symptoms of a reaction is especially important, researchers noted.
"*" indicates required fields