Childhood Growth Hormone Treatment Linked To Heart Problems Later In Life: Study
January 06, 2021
By: Martha Garcia
Side effects of growth hormone treatments given to children may increase the risk of heart problems later in life, according to the findings of a new study.
In a report published last month in the medical journal JAMA Pediatrics, Swedish researchers warn that cardiovascular risks appear to be elevated among children who took growth hormones, with girls facing a higher risk than boys.
Researchers conducted a national population-based study involving 3,400 children in Sweden who were treated with recombinant human growth hormone (rhGH) during between 1985 and 2010. The children were followed up with for 25 years. The data on cardiovascular outcomes, information on birth weight, birth length, and height were obtained through health care registries.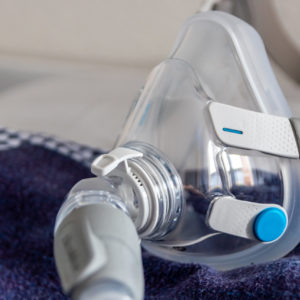 Did You Know?
Millions of Philips CPAP Machines Recalled
Philips DreamStation, CPAP and BiPAP machines sold in recent years may pose a risk of cancer, lung damage and other injuries.
Learn More
Children included in the study were treated with rhGH because of isolated growth hormone deficiency, making them small for gestational age, and idiopathic short stature. They were compared with 50,000 control patients.
A total of 1,800 recorded cardiovascular events were logged during the study. Incidence rates were 25 per 10,000 person years for patients and 22 events per 10,000 for control patients.
The risk of future heart problems was 1.5 times higher among patients who took the hormones when compared to control participants. However, the risk was even higher for women, who faced double the risk of suffering from heart problems.
Isolated growth hormone deficiency is a condition that causes a severe lack of growth hormone in the pituitary gland, leading to decreased height and size. "Small for gestational age" is a term used to describe infants who are smaller than expected for their current stage of pregnancy. Idiopathic short stature refers to having extremely short stature without a specific diagnostic explanation. These conditions can lead to shorter height, decreased muscle mass, high cholesterol, or poor bone density.
RhGh was once prescribed to children only to replace growth hormone in children who do not make enough of the hormone on their own. Now, some doctors prescribe rhGH to children who are abnormally short for their age, even if there is no clear diagnosed reason.
Studies indicate children who took rhGH could gain 2-3 inches in height. Some children experience increased strength, improved motor development and reduced body fat.
The new research indicates all subgroups of patients included in the study faced an increased risk. That included patients with isolated growth hormone deficiency, small for gestational age, and idiopathic short stature.
In addition, the total cumulative dose over time was linked to a higher risk for overall cardiovascular disease, including risks for heart attack, heart failure, and other concerns. The study did not prove cause and effect, but researchers generally consider such dose-response relationships an indication of a strong potential causal relationship.
"These findings suggest that childhood growth hormone treatment is associated with an increased risk of cardiovascular events in early adulthood, although conclusions of causality are limited and the absolute risks are low," the study's authors concluded.
"*" indicates required fields