NHTSA National Heatstroke Prevention Campaign Launched to Prevent Child Deaths In Hot Cars
May 11, 2021
By: Russell Maas
As the U.S. enters warmer summer months, federal safety officials are urging parents and caregivers to take extra steps to check the backseat before exiting their vehicle, to make sure they never leave children unattended, which may cause serious and potentially life-threatening heatstroke injuries.
The U.S. National Highway Traffic Safety Administration (NHTSA) launched its "Where's Baby? Look Before You Lock" campaign, as part of their National Heatstroke Prevention Day earlier this month.
According to the agency, an average of 38 children die from heatstroke each year after being left or trapped in hot vehicles. Federal safety officials want parents and caregivers to be aware of this serious and preventable risk, which not only occurs when a child is forgotten in the backseat, but also when children get into unattended and unlocked vehicles.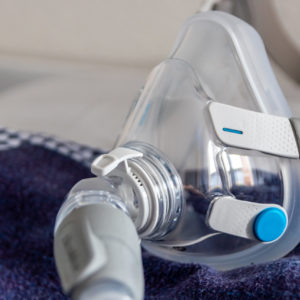 Did You Know?
Millions of Philips CPAP Machines Recalled
Philips DreamStation, CPAP and BiPAP machines sold in recent years may pose a risk of cancer, lung damage and other injuries.
Learn More
The U.S. has recorded 882 pediatric vehicular heatstroke deaths since 1998, with more than 54% involving children under the age of two years old.
In many cases, a parent will leave a child inside a car for "only a few minutes" to run errands. However, during those few minutes, the green house effect can heat up a vehicle by 40 degrees, creating a lethal situation for children and animals, even if the windows are slightly opened.
In many unfortunate situations, parents have also simply forgotten their child was even in the backseat. This can occur because the morning routine was disrupted or there was no physical reminder the child was back there. When the parent remembers, it is often too late.
Despite pediatric vehicular heatstroke being 100% preventable, the U.S. saw 53 child deaths each year in 2018 and 2019, after they were left in a hot vehicle. The rate of deaths was the highest recorded in almost 20 years, according to the agency.
A child's body temperature rises three to five times faster than an adult's, and pediatric heatstroke can begin to set in when a child's body temperature reaches 104 degrees, officials warn. The child faces an imminent risk of heatstroke death by the time their body temperature reaches 107 degrees.
According to the NHTSA and Safe Kids Worldwide, heatstroke has become the leading cause of non-crash related vehicle fatalities for kids younger than 14 years of age.
To prevent vehicular child heatstroke's, the NHTSA recommends to always:
Check the back seat every time when leaving your vehicle.
Place a stuffed animal or toy up front as a reminder, or place your purse or other important item in the backseat.
Ask your child's daycare or school to call if your child does not arrive.
Keep parked vehicles locked at all times to prevent a child climbing in and becoming trapped, and keep the keys out of their reach.
Teach children that vehicles are not a place to play.
Never leave a child in a vehicle when running errands, not even for a minute.
Bystanders can also play an important role in saving a life – if you see a child alone in a vehicle, call 911 and get help immediately.
The NHTSA and Safe Kids Worldwide urge bystanders to always take action if they notice a child left in a vehicle, particularly on a hot day. Bystanders are being encouraged to always check to see if the child is responsive and alert, and if not to call 911 immediately. In the event the child is responsive and alert, bystanders should attempt to locate the parents or the nearby facility to locate them by alerting over the venues PA system, and if the child is not responsive to attempt to get into the car to assist, even if breaking the window is the only option.
"*" indicates required fields