Being Left In Hot Cars Kills 37 U.S. Children A Year: Report
June 14, 2018
By: Martha Garcia
Every year in the United States, nearly 40 children die after being left in hot cars, according to the findings of a new report.  
The National Safety Council (NSC) issued a warning this month about the risk of pediatric vehicular heatstroke. In a report titled "Kids in Hot Cars; a Legislative Look Across the U.S.", the group details the number of child deaths caused by parents and caregivers leaving kids in hot cars, even for short periods of time.
Researchers warn that it only takes 10 minutes for the temperature in a car to rise 20 degrees. For children, this temperature increase is enough to kill them.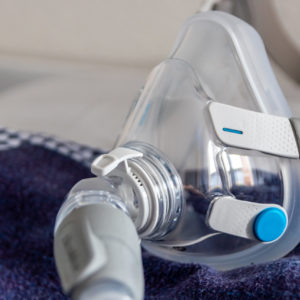 Did You Know?
Millions of Philips CPAP Machines Recalled
Philips DreamStation, CPAP and BiPAP machines sold in recent years may pose a risk of cancer, lung damage and other injuries.
Learn More
In recent years, an average of 37 children die annually from vehicular heatstroke. However, in 2017, 42 deaths occurred, with nearly 800 reported problems involving children who died in hot cars since 1998.
According to the new report, 55% of pediatric heatstroke deaths were the result of parents or other caregivers unknowingly leaving a child behind in a hot car. About 27% were from children gaining access to a car on their own and becoming trapped inside. Another 18% were parents or caregivers purposely leaving a child inside a car.
Often, a parent will leave a child inside a car for "only a few minutes" to run errands. However, during those few minutes the green house effect occurs, rapidly increasing the temperature inside of the vehicle and posing a serious threat to the child.
In many unfortunate situations, parents have simply forgotten that their child was even in the backseat. This can occur because the morning routine was disrupted or there was no physical reminder that the child was back there. When the parent remembers, it is often too late.
In some cases, parents said they don't usually take the child to daycare. So when the routine was changed, they forgot their child was in the backseat and they went straight to work instead of dropping off the child. Other parents become side tracked with to-do lists or other worries, forgetting about a quiet child in the backseat.
So far, only 21 states have laws against leaving a child unattended in a car. Eight states pose the possibility of felony charges for those who deliberately leave a child alone.
New technology is being rolled out to some vehicles and car seats to help caregivers remember a child in the backseat.
Certain vehicles now have rear seat vehicle reminders. This feature sounds a chime if the rear doors were opened at any time to indicate there is a passenger back there. New chips are manufactured for car seats to chime when the car is turned off to remind a parent about the child in the car seat in the backseat.
Until these technologies are widespread, safety officials warn there are other things a parent can do to help remember a child in the backseat.
Other recommendations include:
Keep the car locked when not using it, so a child can't get accidental access.
Keep something in the backseat next to your child, such as a briefcase, purse, or even a shoe, so you remember the item and the child.
If you see a child alone in a car call 911 immediately.
Set an alarm on your phone to remind you to drop off your child at daycare.
Arrange to be alerted by the school if your child is late or does not show up at daycare.
"*" indicates required fields