Bone Fracture Risk with Nexium, Similar Heartburn Drugs Seen Among Children: Study
July 09, 2019
By: Irvin Jackson
Recently published research suggests that the side effects of Nexium, Prilosec, and similar heartburn drugs could increase the risk of bone fractures when taken by children.
The potential bone fracture risk with Nexium, Prilosec and other proton pump inhibitors (PPIs) has long been a known risk associated with the class of acid reflux drugs, but prior studies have been limited to the effects the widely used medications have on adults.
According to findings published this month in the medical journal Pediatrics, the bone fracture risks also apply to children, including otherwise healthy infants commonly prescribed PPI drugs to treat symptoms of gastroesophageal reflux.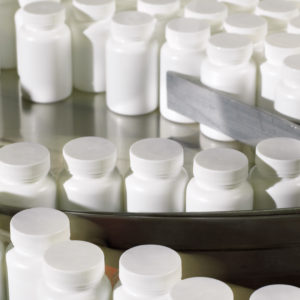 Previous studies have demonstrated that the medications may interfere with the absorption of calcium and magnesium, leading to bone deterioration, decreased bone density, and increasing the risk of fractures among adults. However, at least two prior studies involving children have had conflicting results.
In this latest study, researchers with Walter Reed National Military Medical Center looked at data on more than 850,000 children born from 2001 to 2013, of which 97,286 (11%) were prescribed an acid suppression therapy (AST) within the first year of life. Researchers looked at those prescribed either proton pump inhibitors, or H2 receptor antagonists (H2RAs), like Zantac, and children who were prescribed both.
According to the findings, children prescribed proton pump inhibitors alone saw a 21% increased risk of bone fractures, and a 30% increased risk if using a combination of PPIs and H2Ras. However, being given H2 receptor antagonists alone resulted in no increased risk, suggesting the problem lies with drugs like Nexium and Prilosec.
"Infant PPI use alone and together with H2Ras is associated with an increased childhood fracture hazard, which appears amplified by days of use and earlier initiation of ASTs," the researchers concluded. "Use of AST in infants should be weighed carefully against possible fracture."
The FDA forced the manufacturers of Nexium and all other proton pump inhibitor medications to update their warning labels in 2010, providing the first information to consumers and the medical community about the risk of fractures and bone problems.
That warning was updated by the FDA in 2011, indicating that the risk of broken bones from Nexium and other drugs of the class appears to be linked to high doses of the medication used over long periods of time.  Over-the-counter versions of the drug did not appear to be affected, according to federal drug regulators.
Heartburn Drug Lawsuits
In addition to bone fracture concerns, in recent years a growing number of Nexium lawsuits, Prilosec lawsuits, Prevacid lawsuits and similar claims have been filed against the PPI drug makers, alleging that consumers have not been adequately warned about the potential side effects associated with long-term use of the drugs.
Complaints have been filed by individuals diagnosed with gastric cancer, acute kidney injury, chronic kidney disease and other injuries, indicating that they would not have continued long-term use if the risks had been disclosed.
Given similar questions of fact and law raised in more than 12,300 lawsuits pending in the federal court system, the cases have been centralized as part of a multidistrict litigation (MDL) before U.S. District Judge Claire C. Cecchi in New Jersey, for coordinating the discovery and pretrial proceedings.
Judge Cecchi has established a "bellwether" program where a group of representative cases filed over kidney side effects will be prepared for early trial dates, which are expected to begin in late 2020. It is expected that the Court will eventually establish a separate bellwether track for gastric cancer lawsuits filed by former users of the heartburn drugs.
"*" indicates required fields