Fifth of All Children Who Survive Sepsis Develop Progressive Adverse Health Conditions: Study
October 13, 2022
By: Russell Maas
Children who survive sepsis face an increased risk of developing severe medical conditions within the following months, according to the findings of new research.
In a study published this week in the medical journal JAMA Pediatrics, researchers found that nearly 20% of children hospitalized for sepsis develop new or worsening conditions within months of their diagnosis, calling for medical professionals to perform frequent and in-depth follow-up exams for adolescent sepsis patients.
Sepsis Health Risks
Sepsis is defined as life-threatening organ dysfunction from infection. It is a condition caused by an infection in the body and typically stems from serious infections like pneumonia, appendicitis, infections of the blood, and other infections like urinary infections and skin infections.
When an individual is septic they can experience symptoms such as decreased blood pressure, fever, and increased heart rate. Some of the early warning signs of sepsis are confusion, shortness of breath, weakness, loss of appetite, fever, chills, and low urine output. Left untreated, sepsis can result in death.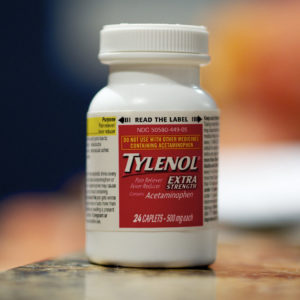 In this latest study, researchers sought to identify if, and what, conditions may develop in children following sepsis infection treatment at hospitals, and whether the infections exacerbated any existing medical conditions.
The study reviewed data on 5,150 survivors of pediatric sepsis intensive care unit hospitalizations that were publicly available and compared the outcomes to 96 ,361 survivors of non-sepsis intensive care unit hospitalizations. The comparison of new or existing medical conditions between the two groups were assessed at six months following sepsis hospitalization.
Researchers found that, of the children who survived sepsis infections, 670 (13.0%) developed one or more medical conditions, while 385 (21.0%) of participants experienced worsening effects related to a preexisting condition.
The study found 19.4% of child sepsis survivors experienced either a new or worsening condition for at least one condition. However, new medical conditions after sepsis infection were more common.
New chronic respiratory failure occurred in 4.6% of sepsis survivors versus  1.9% of non-sepsis patients. In addition, 7.9% of sepsis survivors experienced nutritional dependence compared to only 2.7% of non-sepsis patients, and 1.1% of sepsis survivors suffered new chronic kidney disease compared to 0.6% of the comparison group.
While comparison rates were closer for the progression of existing medical conditions in both groups, 33.7% of sepsis survivors experienced worsening epilepsy, 4.4% experienced worsening respiratory failure effects, and 7.9% had worsening progressive chronic kidney disease.
Overall, researchers indicate nearly one out of every five children with sepsis infection developed or had progression of a condition after sepsis hospitalization. As a result the study calls for pediatricians treating children who survive sepsis to be diligent and implement a structured follow-up schedule with patients for early detection of new condition onsets, as well as monitoring for progressions in existing conditions.
Child Sepsis Deaths Increasing Annually
Recent studies have warned of an increasing rate of child sepsis infections being reported globally. In 2020, a study published in the medical journal The Lancet, found that roughly 20% of all fatalities worldwide are due to sepsis.
The study revealed 48.9 million global cases of sepsis in 2017, resulting in 11 million deaths. In 2017, approximately 56 million died from all causes, which translates to sepsis being the cause for roughly 20% of all deaths worldwide. The most common underlying cause of sepsis was diarrheal disease, and the most common underlying cause of sepsis-related deaths was lower respiratory infections.
Children under five years old had the greatest instance of sepsis infections and fatalities, accounting for 40% of all 48.9 million cases. Authors indicated young children are among the most vulnerable to sepsis due to their body's lack of immune system development and underdeveloped organs to fight off infections. The elderly, especially those with existing medical conditions were among the top populations to suffer fatal outcomes from sepsis.
Despite advances in modern medicine, the preventable condition is still found to impact millions of people each year in the United States. Sepsis affects roughly 1.7 million adults in the U.S. each year, causing 250,000 deaths. It is estimated that one in three patients who die in a U.S. hospital have sepsis, as either the primary cause of death or as a contributing factor.
"*" indicates required fields