Sepsis Responsible for 1-In-5 Deaths Worldwide: Report
January 28, 2020
By: Russell Maas
New research suggests that one in every five deaths around the world is caused by sepsis, accounting for more than twice as many fatalities each year than previously believed.
In findings published earlier this month in the medical journal The Lancet., researchers found that roughly 20% of all fatalities worldwide are due to sepsis, which is a condition that causes a person's organs to cease functioning properly due to infection.
Sepsis is defined as life-threatening organ dysfunction from infection. It is a condition  caused by an infection in the body and typically stems from serious infections like pneumonia, appendicitis, infections of the blood, and other infections like urinary infections and skin infections.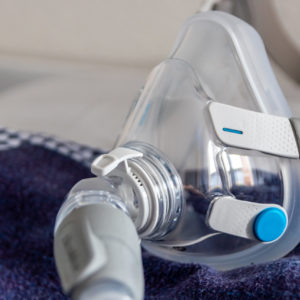 Did You Know?
Millions of Philips CPAP Machines Recalled
Philips DreamStation, CPAP and BiPAP machines sold in recent years may pose a risk of cancer, lung damage and other injuries.
Learn More
When an individual is septic they can experience symptoms such as decreased blood pressure, fever, and increased heart rate. Some of the early warning signs of sepsis are confusion, shortness of breath, weakness, loss of appetite, fever, chills, and low urine output. Left untreated, sepsis can result in death.
Researchers from the University of Pittsburgh and University of Washington schools of medicine reviewed deaths worldwide in 2017 and found the number of deaths from sepsis were double than previous research had indicated.
The study revealed 48.9 million global cases of sepsis in 2017, resulting in 11 million deaths. In 2017, approximately 56 million died from all causes, which translates to sepsis being the cause for roughly 20% of all deaths worldwide. From the data, researchers found the most common underlying cause of sepsis was diarrheal disease, and the most common underlying cause of sepsis-related deaths was lower respiratory infections.
Previous studies used hospital databases from a select group of middle- and high-income countries, not accounting for low-income countries where the condition is most prevalent, the researchers said.
"These findings have several key implications for health policy makers, clinicians, and researchers," the researchers concluded. "First, the global burden of sepsis is larger than previously appreciated, requiring urgent attention."
Researchers found that 85% of sepsis cases and fatalities were reported in low and middle class families around the world, with the most occurring in in sub-Saharan Africa, the South Pacific islands near Australia, and South, East and Southeast Asia, largely due to the lack of basic public health measures.
Children under five years old had the greatest instance of sepsis infections and fatalities, accounting for 40% of all 48.9 million cases. Authors indicated young children are among the most vulnerable to sepsis due to their body's lack of immune system development and under developed organs to fight off infections. The elderly, especially those with existing medical conditions were among the top populations to suffer fatal outcomes from sepsis.
Authors reviewed historical sepsis data and found the global number of sepsis cases actually dropped 37% and deaths decreased by 52% when compared to 1990, in which there were an estimated 60.2 million sepsis cases and 15.7 million deaths.
Despite the decline, researchers warn that far too many sepsis related deaths are occurring despite modern medicine's ability to prevent and treat the condition, citing these high-impacted areas need health initiatives to combat sepsis that include vaccination, clean childbirth, clean surgical practices, and access to clean water, sanitation and hygiene in homes, schools, and health care facilities.
However, the preventable condition is still found to impact millions of people each year in countries with advanced medical programs. Sepsis affects roughly 1.7 million adults in the U.S. each year, causing 250,000 deaths. It is estimated that one in three patients who die in a U.S. hospital have sepsis, as either the primary cause of death or as a contributing factor.
"*" indicates required fields