Diagnostic Tool Could Identify Childhood Asthma at an Early Age, Study Finds
October 10, 2022
By: Martha Garcia
Researchers indicate that a new symptom-based diagnostic tool could help detect asthma among children as early as three years old, resulting in better and earlier treatment options.
Most tools used to diagnose childhood asthma are not easily used in the doctor's office to accurately detect the condition in early childhood, and many require specialized or invasive tests. However, this new method may accurately diagnose asthma early, without requiring invasive tests and can be used in a pediatrician's office, researchers found.
In findings published last week in the journal JAMA Network Open, a team of international researchers evaluated the effectiveness of a screening tool, referred to as a CHILDhood Asthma Risk Tool (CHART), leveraging data from a CHILD study involving off-spring of more than 3,200 women between 2008 and 2012, and compared the findings to two other cohorts: the Australian Raine study including nearly 2,200 children from 1989 to 2012, and the Canadian CAPPS study of 35 children from 1989 to 1995.
Early Diagnosis of Asthma in Children
Using the CHART tool, researchers were able to accurately identify preschool children with asthma, which can help to provide early treatment and interventions.
CHART focuses on factors linked to asthma, including the frequency of wheezing episodes, use of asthma medications, timing of wheezing episodes, emergency room visits, and hospitalizations linked to asthma or wheezing.
Roughly 50% of children who have asthma will suffer from wheezing in early childhood. The symptom often goes away by the time the child reaches elementary school, making it difficult to accurately diagnose asthma later in childhood.
CHART identified children from the general population at high risk of asthma, those with persistent symptoms and those facing health care burden without the need for invasive and time-consuming tests.
The CHART protocol applied in the CHILD study at three years of age outperformed doctor assessments and other assessment tools, the researchers found. Additionally, CHART also successfully predicted persistent wheeze in the Raine study in children at five years of age and asthma diagnosis in the CAPPS study among children at seven years of age.
Current asthma prediction tools include the Asthma Predictive Index or its modified version, mAPI, the Persistent Asthma Predictive Score, Predicting Asthma Risk in Children, or the Pediatric Asthma Risk Score. These tests cannot be used in a primary care setting and are not easily conducted, often requiring blood tests or specialized testing.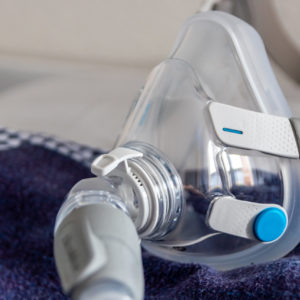 Did You Know?
Millions of Philips CPAP Machines Recalled
Philips DreamStation, CPAP and BiPAP machines sold in recent years may pose a risk of cancer, lung damage and other injuries.
Learn More
Researchers noted it is important to identify asthma early in childhood to help determine which children are at high risk for the burdensome disease and to offer early treatment and intervention.
This is the first symptom-based asthma screening tool that can be used in both the general population and high-risk groups and among children as young as preschool age, the researchers said.
"In this diagnostic study, CHART was able to identify children at high risk of asthma at as early as 3 years of age," the researchers concluded. "CHART could be easily incorporated as a routine screening tool in primary care to identify children who need monitoring, timely symptom control, and introduction of preventive therapies."
"*" indicates required fields