Energy Drinks Pose Serious and Potentially Fatal Risks for Young Children: Study
November 17, 2014
By: Martha Garcia
Young children may face serious health risks from popular energy drinks, such as Monster, Red Bull and Rock Star, potentially causing seizures, heart problems and other life-threatening conditions, according to the findings of new research.  
More than 5,000 calls involving problems with energy drinks were received by Poison Control Centers in the United States between October 2010 and September 2013, with more than 40% of the calls involving children under the age of 6 who drank Monster or another similar product without realizing what it was.
During a presentation at the annual Cardiac Scientific Sessions 2014 meeting of the American Heart Association (AHA), researchers warned about the risk of allowing young children access to the controversial energy drinks, which contain high amounts of caffeine and other stimulants.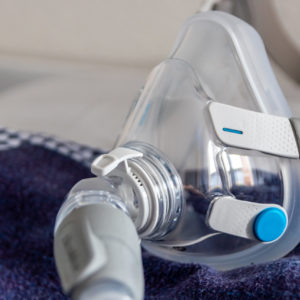 Did You Know?
Millions of Philips CPAP Machines Recalled
Philips DreamStation, CPAP and BiPAP machines sold in recent years may pose a risk of cancer, lung damage and other injuries.
Learn More
Researchers analyzed reports involving energy drink problems among children from the National Poison Data System, which compiles information on calls to 55 Poison Control Centers throughout the United States. About one-third of the calls involving children involved serious adverse events that required further treatment, including seizures, nausea, vomiting, chest pain and erratic heart rhythms.
Nearly 60% of cases involved cardiovascular side effects, causing symptoms like abnormal heart rhythms and conduction abnormalities.
According to data released by the FDA in 2012, at least six deaths have been linked to energy drinks, including at least two deaths of teens that resulted in wrongful death lawsuits against the makers of Monster.
Steven Lipshultz, M.D., lead author of the study and professor of pediatrics at Wayne State University, said that in 42% of moderate to major injuries, the situation involved energy drinks that were mixed with alcohol.
Researchers indicate that the energy drinks are not intended for young children and are not safe for them to consume. Lipshultz is calling for a warning on all energy drink cans and bottles, warning parents of the risk allowing children access to the beverages.
A report from the Institute of Medicine estimates fewer than half of all poisonings in the U.S. are reported to the National Poison Data system, suggesting that the true number of childhood injuries with energy drinks is substantially higher than the data reflects.
"Energy drinks have no place in pediatric diets," Lipshultz said. "The reported data probably represent the tip of the iceberg."
People with underlying health conditions are especially at risk, he noted. Those with conditions like attention deficit hyperactivity disorder and diabetes, or those taking medications, should especially be concerned and vigilant when drinking these products.
Energy Drink Health Concerns
Researchers said it is difficult to know exactly how much caffeine is contained in each can or bottle of energy drinks like 5 Hour Energy, Red Bull and others, since they are often marketed as dietary supplements, which allow the manufacturers to avoid FDA regulations.
Energy drink manufacturers have compared the amount of caffeine in their products to that of hot beverages sold in coffee houses, but the products are often packaged in very large sizes and they are not sold in controlled environments like coffee houses, which typically would not serve young children. Energy drinks are widely available in convenience stores next to traditional soft drinks, typically packaged in very similar cans and using similar marketing techniques.
Many of the products contain pharmaceutical grade caffeine and additional caffeine from other natural sources. This much caffeine in one serving can cause a person's heart to beat rapidly, increase blood pressure, or other nervous, digestive or cardiovascular system side effects, health experts warn.
Some energy drinks in many of the popular lines, like Monster and Red Bull, can contain up to 400 mg of caffeine per can. In comparison, a cup of coffee typically has around 100 mg of caffeine.
Caffeine poisoning can occur in adults at levels higher than 400 mg a day; however children under 12 can experience caffeine poisoning at only 2.5 mg per 2.2 pounds of body weight.
A study published in September backed up the new findings, revealing energy drinks like Rock Star and Red Bull may cause serious heart problems. French researchers revealed the popular energy drinks may be linked to increased risk of angina, irregular heartbeats and even sudden death.
Another study concluded Monster and Rock Star energy drinks and others may affect the way the heart beats, causing more forceful contractions. The study, using MRIs, found people who consumed energy drinks had significantly increased heart contraction rates, causing more strain on the left ventricle, the portion of the heart involved in pumping blood from the lungs to the aorta and distributing it to the rest of the body.
The FDA is currently investigating health concerns surrounding the drinks after numerous adverse event reports have been submitted in recent years connecting energy drinks to severe injuries and deaths. According to information released in 2012, at least 37 adverse event reports have been received by the FDA involving health problems from Monster Energy drinks, including at least six deaths.
Amid aggressive marketing by the manufacturers, energy drink sales increased 240% between 2004 and 2009, and the number of caffeine overdose emergency room visits increased from 1,128 in 2005 to 16,055 in 2008. Approximately 56% of those visits involved individuals between the ages of 12 and 25 years.
"*" indicates required fields