Children's Generic Cough Syrup Recall Issued Over Dosing Cup Problems
January 14, 2016
By: Russell Maas
Due to problems with dosing cups that contain incorrect markings, a recall has been issued for a number of children's cough syrups sold under various different generic labels, including Rite-Aid, Kroger, and Dollar General. 
The Perrigo Children's Guaifenesin cough syrup recall was announced by the FDA on January 11, after the manufacturer's supplier warned the company of a defect in the dosing cup that may have incorrect dosing labels. This may pose a risk of children overdosing on the medication. While no reports of injuries or overdoses have been received to date, this may pose a particular risk for those with poor metabolisms.
The cough medications being recalled are generic, over-the-counter products used to loosen phlegm and thin bronchial secretions, as well as making coughs more productive. They are also used to give children temporary relief from minor throat irritations, ease coughing, and relieve the impulse to cough.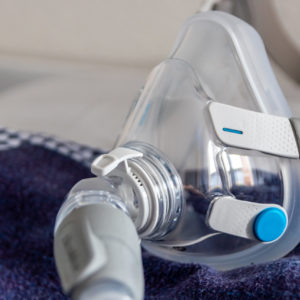 Did You Know?
Millions of Philips CPAP Machines Recalled
Philips DreamStation, CPAP and BiPAP machines sold in recent years may pose a risk of cancer, lung damage and other injuries.
Learn More
The products contain guaifenesin, which is an expectorant categorized by medical professionals in the class of drugs which aid in the clearance of mucus from the airways, lungs, bronchi, and trachea. The drug is commonly found in over-the-counter cough medicines, but can be extremely harmful when consistently given too high of doses, especially to young children who cannot metabolize the drug quickly enough. According to the FDA, small children who are poor metabolizers that are given the products regularly over a period of several days at the incorrect dose may develop cumulative toxicity.
Children consistently given incorrect doses may experience a variety of side effects, including hyper excitability, rapid eye movements, changes in muscle reflexes, ataxia, dystonia, hallucinations, stupor, and could even slip into a coma leading to death. Most immediate adverse health consequences are reversible.
Signs of a potential overdose include nausea, vomiting, diarrhea, and abdominal pain. Children showing signs of guaifenesin overdose should receive immediate medical treatment.
The recalled cough medications include Guaifenesin Grape Liquid sold in 4 ounce bottles with label code H.E.B and CVS containing lot numbers 5LK0592 and 5MK0340, as well as Guaifenesin DM Cherry Liquid sold in 4 ounce bottles with labels displaying Sunmark with lot number 5LK0528, 5LK0630, Rite-Aid with lot number 5LK0528, 5LK0630, Topcare with lot number 5LK0528, 5LK0630, 5LK0779, Kroger with lot number 5LK0528, 5LK0630, GoodSense with lot number 5LK0528, Dollar General with lot number 5LK0630, Care One with lot number 5LK0630, and CVS with lot number 5LK0630. The expiration dates for all recalled Grape cough syrups are August 2017 and all recalled Cherry DM cough syrups have an expiration date of March 2017.
The recalled products were manufactured by Perrigo Company plc, of Dublin, Ireland where they were sold by distributors nationwide to retail stores including Rite-Aid, CVS, Dollar General, Sunmark, Topcare, Kroger, GoodSense, and Care One.
Perrigo is notifying distributors and retailers to stop selling the products immediately and remove any inventory from store shelves to be shipped back to the manufacturer. Customers are being asked to stop using the products immediately and discard both the cough syrup and the dosing device. Customers with further questions may contact Perrigo at 1-888-345-0479 or visit them online at mucusreliefrecall.com.
"*" indicates required fields