Chipotle Norovirus Food Poisoning Outbreak in Boston Sickens 141
December 11, 2015
By: Irvin Jackson
The popular restaurant chain Chipotle is apologizing to customers this week, as reports continue to emerge of individuals suffering E. Coli food poisoning after eating at stores nationwide, and a Norovirus outbreak stemming from a restaurant near Boston College has sickened at least 140 students.
Chipotle Chief Executive Officer Steve Ellis went on the Today Show and publicly apologized for the two food poisoning outbreaks, which have combined to impact nearly 200 people nationwide. Ellis said the restaurant is committed to learning from the outbreaks and becoming the "safest place to eat" in the U.S.
The apology comes after the discovery of a second distinct food poisoning outbreak linked to the chain in as many months, with 141 students from Boston College experiencing gastrointestinal illnesses after eating at a Chipotle restaurant near the college in Cleveland Circle earlier this month.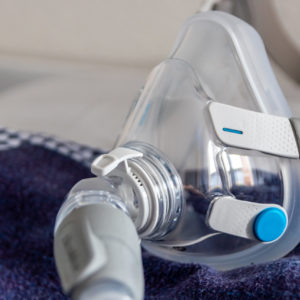 Did You Know?
Millions of Philips CPAP Machines Recalled
Philips DreamStation, CPAP and BiPAP machines sold in recent years may pose a risk of cancer, lung damage and other injuries.
Learn More
At first, investigators suspected that the illnesses might be linked to an earlier Chipotle E. Coli outbreak, which has sickened 52 people in nine states, primarily in Oregon and Washington. However, testing has found that the students were exposed to a strain of Norovirus and not E. coli, according to the Boston Public Health Commission (BPHC).
A number of students who did not eat at the restaurant, which remains closed, have also become ill, health officials report.
"Norovirus is highly contagious and easily passed among those in close proximity," The BPHC said in a December 10 statement. "Boston College has received reports of students' roommates contracting the illness."
The BPHC is urging students on the campus to wash their hands regularly, avoid close contact or sharing food and drink with others who might be ill, and staying home if they themselves are ill.
No initial source for either the Norovirus outbreak or the E. coli outbreak have yet been identified in either investigation.
Ellis promised vast improvements at all Chipotle restaurants, and the company has published a food safety update on its website explaining steps it has taken and intends to take in the future to secure its supply chain.
Norovirus and E. Coli Food Poisoning
Noroviruses are the leading cause of gastroenteritis in the United States. The CDC estimates that Noroviruses are responsible for more than half of all food-borne disease outbreaks each year. The virus can be contracted by eating food or drinking liquids that have been contaminated and by touching an object or surface that has been infected with the virus and then touch your nose, mouth, or eyes. The virus is extremely contagious, and can survive in severe temperatures in water or on land.
Although healthy individuals are still susceptible to the virus, people with weakened immune systems are extremely vulnerable. The virus causes an individual's stomach and large intestines to inflame from exposure to the infection which usually leads to symptoms such as nausea, vomiting, diarrhea, dizziness, and severe stomach cramps.
The strain of E. coli STEC O26 identified in the first outbreak is a foodborne bacteria that causes mild to severe diarrhea and abdominal cramps, bloody stools, and sometimes minor fevers lasting between 5 and 10 days. For individuals like young children, the sick and the elderly, the consequences of E. coli food poisoning may be more severe due to weakened immune systems, potentially resulting in the infection causing a serious condition known as Hemolytic Uremic Syndrome (HUS), which may lead to kidney failure or even death.
The CDC estimates that roughly 48 million Americans are sickened by foodborne illnesses each year, causing around 130,000 hospitalizations and 3,000 deaths. Foodborne illnesses, E. coli and norovirus in particular, are easily transmitted by consuming, touching, drinking, or by some sort of physical transfer of the bacteria.
A number of Chipotle food poisoning lawsuits have already been filed against the nationwide chain by some consumers who fell ill.
"*" indicates required fields