Information About Chlorpyrifos Pesticide Ban Released By EPA
September 22, 2021
By: Irvin Jackson
In response to a flood of questions and concerns about the upcoming pesticide ban on chlorpyrifos, both raised by farmers, environmentalists and concerned citizens, federal regulators have released a series of answers to frequently asked questions about the reasons for the chlorpyrifos ban, as well as the developmental and neurological risks the pesticide may cause for children.
On August 18, the U.S. Environmental Protection Agency (EPA) announced it would enact a chlorpyrifos pesticide ban, approving a final rule prohibiting its use on all crops and food. The decision came after the agency faced mounting criticism for ignoring evidence that chlorpyrifos exposure caused health problems for children.
However, the announcement and decision also resulted in a number of questions about how the ban would practically work, and what would happen to food and crops that were already exposed to the pesticide. This week, the EPA attempted to answer those queries with a list of Frequently Asked Questions on the chlorpyrifos ban.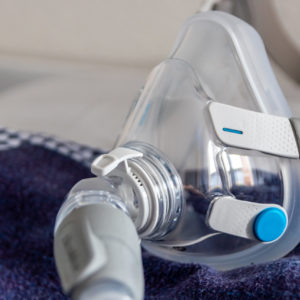 Did You Know?
Millions of Philips CPAP Machines Recalled
Philips DreamStation, CPAP and BiPAP machines sold in recent years may pose a risk of cancer, lung damage and other injuries.
Learn More
Chlorpyrifos was introduced to the market in 1965, to control a number of pests, including insects and worms. It has been sold under a variety of brand names, including Dursban, Lorsban, Scout, Empire, Eradex and Warhawk. Chlorpyrifos is an organophosphate insecticide primarily used in the agricultural setting on soybeans, fruit and nut trees, broccoli, cauliflower, and other row crops, as well as non-food uses.
The potential side effects of chlorpyrifos exposure have been a concern for decades, and use of the product in household settings was banned in 2001. However, the pesticide is still used on more than 40,000 farms in the U.S. on about 50 different types of crops, including almonds and grapes.
Since 2014, studies have linked the chemical to a variety of side effects, which may damage developing brains and reduce intelligence, ultimately causing the pesticide to make it on a list of 11 chemicals identified as developmental neurotoxins. Researchers have made strong connections that chlorpyrifos, along with other chemicals, may cause neurodevelopmental disabilities in children, including autism, attention deficit hyperactivity disorder (ADHD) and dyslexia.
EPA Answers Chlorpyrifos Ban Questions
The first question the EPA chose to answer in the FAQ was why it decided to ban the pesticide, noting that there was no way for the agency to reach a reasonably certain conclusion that there was no harm from exposure over time.
"The agency's evaluation indicates that currently registered uses of chlorpyrifos results in exposures exceeding the safe level of exposure, and thus have the potential to result in adverse effects," the EPA states. "The final rule revokes tolerances and will reduce risks to our most vulnerable populations, including children, by reducing chlorpyrifos exposure via food and drinking water."
The FAQ explains that food treated with chlorpyrifos before the effective ban date of February 28, 2022 can still be sold on the market, however the agency plans to release additional guidance before the February 28 cut-off date to further explain how the process will work and what will happen to unused food or crops containing chlorpyrifos.
The EPA's decision to approve a final rule banning the chemical came after a chlorpyrifos court order issued by the Ninth Circuit Court of Appeals earlier this year, in which the court found the "EPA had abdicated its statutory duty under the Federal Food, Drug and Cosmetic Act", to ensure the pesticide was safe for human exposure.
The court ordered the EPA to either conduct a safety evaluation proving the current tolerances for chlorpyrifos are safe for the general population, infants and children, ban the pesticide, or significantly reduce the amount of residue that is allowed in food.
In recent months, courts nationwide have seen an influx of chlorpyrifos lawsuits pursuing claims for strict product liability, failure to warn, defective design, negligence, nuisance and trespass, indicating their own children were harmed by chlorpyrifos exposure.
"*" indicates required fields