EPA to Ban Chlorpyrifos Use on U.S. Food Crops, Following Concerns About Health Effects for Children
August 19, 2021
By: Russell Maas
In response to growing evidence that chlorpyrifos exposure may cause neurological effects, persistent developmental disorders, and autoimmune disorders among children, federal health and environmental officials have approved a final rule which will prohibit the use of the controversial pesticide on all crops and food.
The U.S. Environmental Protection Agency (EPA) issued a press release on August 18, announcing a chlorbyrifos ban, after an internal review of the potential health effects of the chemical could not be verified, and the agency faced mounting criticism for ignoring evidence that exposure was causing developmental problems in children.
Chlorpyrifos was introduced to the market in 1965, to control a number of pests, including insects and worms. It has been sold under a variety of brand names, including Dursban, Lorsban, Scout, Empire, Eradex and Warhawk. Chlorpyrifos is an organophosphate insecticide primarily used in the agricultural setting on soybeans, fruit and nut trees, broccoli, cauliflower, and other row crops, as well as non-food uses.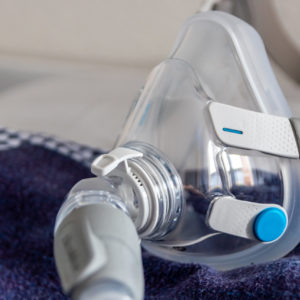 Did You Know?
Millions of Philips CPAP Machines Recalled
Philips DreamStation, CPAP and BiPAP machines sold in recent years may pose a risk of cancer, lung damage and other injuries.
Learn More
The potential side effects of chlorpyrifos exposure have been a concern for decades, and use of the product in household settings was banned in 2001. However, the pesticide is still used on more than 40,000 farms in the U.S. on about 50 different types of crops, including almonds and grapes.
Since 2014, studies have linked the chemical to a variety of side effects, which may damage developing brains and reduce intelligence, ultimately causing the pesticide to make it on a list of 11 chemicals identified as developmental neurotoxins. Researchers have made strong connections that chlorpyrifos, along with other chemicals, may cause neurodevelopmental disabilities in children, including autism, attention deficit hyperactivity disorder (ADHD) and dyslexia.
The EPA's decision to approve a final rule banning the chemical came after a chlorpyrifos court order issued by the Ninth Circuit Court of Appeals earlier this year, in which the court found the "EPA had abdicated its statutory duty under the Federal Food, Drug and Cosmetic Act", to ensure the pesticide was safe for human exposure.
The court ordered the EPA to either conduct a safety evaluation proving the current tolerances for chlorpyrifos are safe for the general population, infants and children, ban the pesticide, or significantly reduce the amount of residue that is allowed in food.
According to the EPA's independent evaluation of chlorpyrifos, the agency determined that "the current aggregate exposures from use of chlorpyrifos do not meet the legally required safety standard that there is a reasonable certainty that no harm will result from such exposures"
Under the ruling, farmers must stop using the pesticide for agricultural and food use within six months, which labor and environmental advocacy groups estimate will eliminate more than 90 percent of chlorpyrifos use in the U.S.
In recent months, courts nationwide have seen an influx of chlorpyrifos lawsuits pursuing claims for strict product liability, failure to warn, defective design, negligence, nuisance and trespass, indicating their own children were harmed by chlorpyrifos exposure.
On July 12, four chlorpyrifos exposure lawsuits were filed by in various California state superior courts, each naming Corteva, Inc. and Dow Chemical Company as defendants, and raising similar allegations that their products cause autism, attention deficit disorder and other developmental problems in children.
One of the complaints was filed by Librada Gomez Mendoza, on behalf of herself and her son, Ulysses, indicating he suffered severe neurological injuries after being exposed to chlorpyrifos both in utero and as an infant.
Mendoza claims after being exposed to the chemical for in New York City during her pregnancy washing and packing peaches, plums and other crops known to be exposed to chlorpyrifos she moved to Fresno, California, where she was exposed to hundreds of pounds of the pesticide being sprayed within two miles of their home.
Ultimately, Mendoza's child was diagnosed with attention deficit hyperactivity disorder (ADHD), oppositional defiant disorder (ODD), anxiety and learning disabilities.
"*" indicates required fields