Chronic Kidney Disease Diagnosis Caused by Nexium, Lawsuit Alleges
June 09, 2017
By: Irvin Jackson
AstraZeneca failed to adequately warn consumers and the medical community about the serious kidney risks associated with Nexium, according to allegation raised in a lawsuit filed last week by a Louisiana woman, who indicates that the heart burn drug caused chronic kidney disease following several years of regular use.
The complaint (PDF) was filed Sandra T. Perilloux in the U.S. District Court for the Eastern District of Louisiana on June 2, indicating that Nexium caused chronic kidney disease after she used the blockbuster drug from about 2007 through 2013.
Nexium (esomeprazole) is one of the most recognized brand-name medications on the market in the United States, prescribed to millions of Americans for treatment of heartburn and acid reflux. It is part of a larger class of medications, known as proton pump inhibitors (PPIs), which also includes the blockbuster treatments Prilosec, Protonix, Prevacid, Dexilant and others.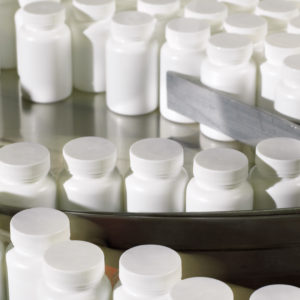 Since AstraZeneca has promoted their medication as safe and effective, and it is widely assumed to carry few serious side effects, many individuals remain on Nexium long-term, using the drug for years without any attempt to reduce reliance on the medication. However, following the publication of several studies in recent years, serious concerns have emerged about risks that users may be more likely to experience severe and potentially life-threatening kidney problems.
Perilloux alleges that she would have avoided the diagnosis and the reduced kidney function she has been left with if Nexium had carried adequate label warnings.
"To date, prescription and over-the-counter PPIs lack detailed risk information for CKD," the lawsuit states. "As a result of the defective nature of PPIs, even if used as directed by a physician or healthcare professional, persons who ingested PPIs have been exposed to significant risks stemming from unindicated and/or long-term usage."
The lawsuit indicates that AstraZeneca knew about the risk for years due to adverse event reports and other research, but continued to deceive doctors and patients about the risks.
In an independent study published by the medical journal CMAJ Open in April 2015, researchers found that users of PPI medications were 3 times more likely to suffer acute interstitial nephritis, which involves inflammation of the kidney. In addition, the study found that users were 2.5 times more likely to develop acute kidney injury, which involves an abrupt loss of kidney function.
This research was followed by a study published last year in the medical journal JAMA Internal Medicine, which also found an increased risk of chronic kidney disease with the heartburn medications, indicating that users of Nexium, Prilosec and other PPI may be 50% more likely when compared to non-users.
In April 2016, researchers with the Department of Veterans Affairs found that users of Nexium, Prilosec or other PPIs may be 96% more likely to develop renal failure and 28% more likely to develop chronic kidney disease after five years of use.
The case joins a growing number of Nexium lawsuits filed in recent months, as well as other Prilosec lawsuits, Protonix lawsuits, Prevacid lawsuits and Dexilant lawsuits filed against makers of these similar proton pump inhibitors.
Earlier this year, the U.S. Judicial Panel on Multidistrict Litigation rejected a request to consolidate all federal proton pump inhibitor kidney damage lawsuits before one judge for pretrial proceedings, saying that there were too many different competing drug makers involved in the cases to justify coordinated discovery at this time. However, a second request was filed last week, indicating that the size of the litigation has continued to grow, now including at least 172 cases spread across 30 different U.S. District Courts.
The U.S. JPML is expected to reconsider whether to centralize cases filed by Perilloux and other plaintiffs during an upcoming hearing session scheduled for July 27, in Los Angeles, California.
Mark

August 11, 2020 at 1:30 am

I was given several prescriptions for prilosec and nexium over a 10 year period. I am currently an end stage Renal disease patient on dialysis 3 days a week at 47. I do not know for sure if these drugs did it and how would I prove it? Is there a certain amount of them that I need to have been prescribed before it matters? I dont know if it was ways nexium or if I was prescribed generics? I no lo[Show More]I was given several prescriptions for prilosec and nexium over a 10 year period. I am currently an end stage Renal disease patient on dialysis 3 days a week at 47. I do not know for sure if these drugs did it and how would I prove it? Is there a certain amount of them that I need to have been prescribed before it matters? I dont know if it was ways nexium or if I was prescribed generics? I no longer see any of the doctors that prescribed these meds, so how do I find out? it seems likely there is a correlation, but I dont know where it is documented. And i live in Arizona not Florida where these lawsuits seem originated. Any answers without having to call a lawyer, would be appreciated.

James

June 24, 2017 at 1:25 am

My GFR is down below 60, after taking nexium as prescribed. They first prescribed, and insisted I take a double dose, or, 160mg per day. I objected, but had to follow the doctors demands. They said it would not hurt me. I started peeing a lot. I had pain in my back. I took it, as prescribed. I do not take it now. I eat well. I do not drink alcohol, or smoke. It is terrible, what they attempt to h[Show More]My GFR is down below 60, after taking nexium as prescribed. They first prescribed, and insisted I take a double dose, or, 160mg per day. I objected, but had to follow the doctors demands. They said it would not hurt me. I started peeing a lot. I had pain in my back. I took it, as prescribed. I do not take it now. I eat well. I do not drink alcohol, or smoke. It is terrible, what they attempt to hide, for greed. James, RN retired.

Eric

June 16, 2017 at 10:42 pm

I took nexium for a year or more back in 2009 and 2010. I had diarrhea for 13 months and vomited blood at least once a day for 9 months straight. Within 2 weeks of stopping taking nexium both symptoms all but disappeared. Now I only vomit blood and have diarrhea on occasion. But I'm also taking 80mgs of omeprazol daily.

james

June 14, 2017 at 10:33 pm

I tried many times to take it but everytime i did i would break out in hives really bad and has to take med for it.priloisc otc
"*" indicates required fields