Chrysler 2.7 Liter V6 Engine Class Action Lawsuits Consolidated
February 11, 2009
By: AboutLawsuits
The United States Judicial Panel on Multidistrict Litigation has issued an order which will transfer all Chrysler engine class action lawsuits pending in various federal district courts throughout the United States to the District of New Jersey for coordinated handling during pretrial proceedings in an MDL, or multidistrict litigation.
There are currently five class action lawsuits pending against Chrysler over their 2.7 liter engines used in several models of Chrysler and Dodge vehicles between 1998 and at least 2003. The Chrysler lawsuits allege that defective designs make the engines prone to form oil sludge, which could causes the engine to fail much earlier than would normally be expected.
A growing number of complaints have been filed by owners of Chrylser Sebring, Chysler Concord, Dodge Intrepid and Dodge Stratus vehicles with the smaller 2.7 liter engine, which have been found to fail around 50,000 to 60,000 miles, but in some cases as early as 20,000 miles.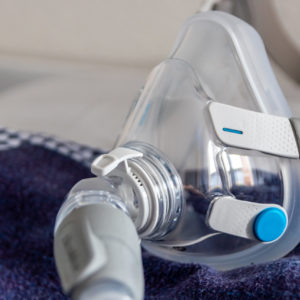 Did You Know?
Millions of Philips CPAP Machines Recalled
Philips DreamStation, CPAP and BiPAP machines sold in recent years may pose a risk of cancer, lung damage and other injuries.
Learn More
This type of catastrophic engine failure would not typically be expected anytime before a vehicle reaches 100,000 miles, yet Chrysler has been denying engine warranty coverage since the problems are caused by a build up of oil sludge.
According to the Center for Auto Safety, at least 2,800 reports of Chrysler engine failure involving oil sludge in the 2.7 liter engines were received as of early 2007. Since that time, as the vehicles age, owners continue to report the engine problems.
Chrysler and Dodge engine failure class action lawsuits are currently pending in the Eastern District of California, Middle District of Florida, Northern District of Illinois, District of New Jersey and Southern District of New Jersey on behalf of vehicle owners in those states. In addition, other class action lawsuits and individual lawsuits could be filed in other districts.
The Judicial Panel on Multidistrict Litigation found that the Chrysler engine lawsuits involve common questions of fact and that centralization would serve the convenience of the parties and witnesses and promote the just and efficient conduct of the litigation.
Chrysler's lawyers opposed the consolidation, arguing that the proposed classes do not overlap and that agreements can be reached between the parties in the lawsuits to minimize any overlapping discovery or risk of inconsistent rulings without the formation of an MDL. However, the Panel rejected these arguments.
"These actions are nearly identical in terms of the facts alleged, and discovery undoubtedly will overlap," wrote Chairman of the Panel on Multidistrict Litigation, John G. Heyburn, II, in an order issued February 10, 2009. "Centralization will enable one judge to streamline pretrial proceedings and make consistent rulings on discovery disputes, dispositive motions and issues relating to experts."
The MDL panel decided to transfer all of the Chrysler engine lawsuits to the District of New Jersey, as the action in that Court has been pending longer than the other actions. The litigation will be assigned to U.S. District Judge Faith S. Hochberg for coordinated and consolidated pretrial proceedings.
Since the litigation involves putative statewide class actions for residents of five different states, the MDL panel did indicate that in the future, Judge Hochberg can suggest that the Panel consider remanding the actions to the original courts where they were filed for class certification considerations if that becomes necessary.
David

November 23, 2022 at 9:01 pm

I ha low combustion problem with timing chain 07 chrysler 300 2.7 please help me

Greg

November 23, 2022 at 11:19 am

I have the 2.7 Dodge Charger 2007 with the above descriptions oil sludge and other combinations of water pump timing chain that were defective and now all my engine doesn't work at all there's adjusting replacing the engine but I want to know how I can get replacement in no cost

Vincent

October 8, 2022 at 1:12 pm

The Motorola dipstick is very hard to read and how do you check the transmission oil the the motor oil when you get it changed or before change it Janet it sounds like it's making noise in the bottom of a motor I have over a 154000 miles on it and it was my grandmother's car I don't know what to do

Kim

October 5, 2022 at 4:34 pm

I have a 2000 intrepid, had to change out the complete motor . I have never heard of the law suit , Still have the car with a 100 thousand on the car and 5000 on new motor ,but it seats in the garage Im afraid to drive it and no one wants to buy it .

Dylan

October 2, 2022 at 5:28 am

I have a 2007 chrysler 300 with the 2.7 engine and I owned this car forb1.5 years and was never notified about this

Donald

September 25, 2022 at 1:48 am

I just bought a 2006 Chrysler seebring with 2.7 engine..it has overheated 3 times.when I got it the wiring was changed so fan would run all the time.allready had to replace 2 coils and the plastic intake is a joke.took me most of the day just to change the thermostat because of where it's located.the metal pieces that help hold down coils just spin when I tried to take them off. Don't know whats m[Show More]I just bought a 2006 Chrysler seebring with 2.7 engine..it has overheated 3 times.when I got it the wiring was changed so fan would run all the time.allready had to replace 2 coils and the plastic intake is a joke.took me most of the day just to change the thermostat because of where it's located.the metal pieces that help hold down coils just spin when I tried to take them off. Don't know whats making it overheat..Can't get fans to work like there supposed to.no water in oil or no oil in water.with fans running fulltime and no thermostat it still overheats.it only has 125000 miles.when I changed the temp sending unit because it would just spin .I had to remove the intake just to get to one of the bolts.

Alfonzo

September 12, 2022 at 3:50 pm

My 06 chrysler 300 2.7 runs hot and has bad struts as well please help

Anita

August 26, 2022 at 5:48 pm

I have a 2002 Sebring 4 door Sedan 2.7 engine over 130,000 miles no problem with my engine. Try taking care of your car it will last you forever

Coleen

August 19, 2022 at 8:21 am

My 2014 Chrysler 300 has 87,000 miles on it and has been parked for over a year due to misfiring in the engine. Chrysler said rocker arm and lifters but my mechanic was paid to take the engine apart and they were fine. Problem on diagnostic was misfire on 5. Tune up did not resolve. It was actually #2 and it was running 60 psi. Pressure test done, and oil test done. It was not a gunk build up. It[Show More]My 2014 Chrysler 300 has 87,000 miles on it and has been parked for over a year due to misfiring in the engine. Chrysler said rocker arm and lifters but my mechanic was paid to take the engine apart and they were fine. Problem on diagnostic was misfire on 5. Tune up did not resolve. It was actually #2 and it was running 60 psi. Pressure test done, and oil test done. It was not a gunk build up. It was proven not to repairable and need a replacement engine. So I am left with a bad engine I can not find a replacing for and if I could wouldn't be able to afford. I am almost completely paid off and I have no way to recoup my losses. Beyond mad and frustrated!

Karon

August 3, 2022 at 8:30 pm

I too was left out of lawsuit and own a 2002 sebring LXi convertible that has had nothing g but problems! How do I get my compensation

Rick

July 28, 2022 at 10:22 am

I was not aware of this class action and was left out of it. I have a 2003 dodge intrepid with the 2.7 engine in it. The engine began losing engine coolant for no reason, had no visible leaks and there was no coolant in the oil. Engine eventually locked up one morning as I was going to work. Now the big question is, since I was not aware of this class action and was left out of it, how do I ge[Show More]I was not aware of this class action and was left out of it. I have a 2003 dodge intrepid with the 2.7 engine in it. The engine began losing engine coolant for no reason, had no visible leaks and there was no coolant in the oil. Engine eventually locked up one morning as I was going to work. Now the big question is, since I was not aware of this class action and was left out of it, how do I get my part of the settlement?

Yvette

June 29, 2022 at 7:44 pm

The 2.7l engine is also in the 2006 Dodge Magnum 6 cly car as well.

Beth

June 16, 2022 at 8:05 am

Having same problem with a town and country

Allan

June 13, 2022 at 8:29 pm

I have a o6 Sebring water got into the oil some how. See all kinds of problems with these motors. What is aval. Or what do we need to do?

Jane

May 6, 2022 at 8:51 pm

Well I have had 2 dodge stratus 05 and 06 I currently have 06 that has given me so many problems I have replaced the struts and the injectors twice now not to mention spark plugs. I've also had the driver side control arm bolt broke and I could get anyone to help get it out and so my nephew help and cut it out and wielded it back together and it drive for a while and it is broke down again .its a [Show More]Well I have had 2 dodge stratus 05 and 06 I currently have 06 that has given me so many problems I have replaced the struts and the injectors twice now not to mention spark plugs. I've also had the driver side control arm bolt broke and I could get anyone to help get it out and so my nephew help and cut it out and wielded it back together and it drive for a while and it is broke down again .its a 2.7lt

Vincent

March 31, 2022 at 2:14 am

I have an 2008 Chrysler 300 with a 2.7 that the motor was giving me problems since I bought it ,and now it's parked because if bad motor,I also have a 1999 dodge intrepid with a 2.7 the motor gave out ,I spent 2500 dollars to put in another after 3 months that one gave out,I don't no wat to do now,I'm a single disabled parent raising two little girls by myself,and can't afford any other car ,I don[Show More]I have an 2008 Chrysler 300 with a 2.7 that the motor was giving me problems since I bought it ,and now it's parked because if bad motor,I also have a 1999 dodge intrepid with a 2.7 the motor gave out ,I spent 2500 dollars to put in another after 3 months that one gave out,I don't no wat to do now,I'm a single disabled parent raising two little girls by myself,and can't afford any other car ,I don't no wat my options are?

Javki

March 30, 2022 at 5:06 pm

2006 Chrysler 300 will only go 35 mph at times read online this is a common problem

Manuel

January 15, 2022 at 1:22 am

My Chrysler 300 06 2.7 l car has been a headache After 2 motors and I'm on my 3rd one still isn't on the road my throttle body and gas pedal went out for no reason so now I replace the computer Replace my throttle body and now I have to get the Throttle and gas pedal Program To my computer

Joseph

January 5, 2022 at 6:36 pm

My 2005 stratus was making a weird ticking noise and all of sudden timing chain broke and made hole in top of engine cover. Not even 100 k on engine . These engines are junk and they know it. I'm so mad I changed oil vigorously because I heard they sludge up which mine did not but what good is it . Now my car just sits there a pos!

john

October 27, 2021 at 9:45 pm

i have own this 1999 chrysler since new the main and rod bearing has been replaced three times to get 100000 miles witch i am very un happy i have other vehicle with over 300000 miles that still runs fine chrysler should be held responible for this i still have the car its in very good shape other than the motor i feel like chrysler owe me a new motor

Randy

September 17, 2021 at 2:48 am

Hey there..My my my,,I must be 1 of the few lucky guys that has not had the issues regarding the oil sludge, or the coolant contaminating the oil due to a waterpump failure.. After reading all these very sad comments regarding the 2.7 liter I don't know what to say except,I do my own repairs & preventative maintenance on my vehicles.. I have hade two 2.7 liters.One in a 01 intrepid,which I sold &[Show More]Hey there..My my my,,I must be 1 of the few lucky guys that has not had the issues regarding the oil sludge, or the coolant contaminating the oil due to a waterpump failure.. After reading all these very sad comments regarding the 2.7 liter I don't know what to say except,I do my own repairs & preventative maintenance on my vehicles.. I have hade two 2.7 liters.One in a 01 intrepid,which I sold & it had 195,000 kms,just under 120,000 miles,"I'm in Canada".. Had a 03 Intrepid with a 3.5 liter & I currently drive an 05 Sebring Touring with a 2.7 liter..My Sebring currently has 166,000 kms..I had replaced the coolant bleeder valve housing/outlet as it had started to leak very little @ the base where it mounts to the motor..Changed plugs,PCV Valve,air filter,coolant,tranny filter & Trans fluid,as well as oil & filter every 4000kms/2400miles..I have trust issues with other people working on anything of mine due to witnessing complete shotty workmanship & seeing how these so called techs will try & completely screw people over with overpriced & in many cases not needed repairs..I also pop the hood of my Sebring every day to every 2nd day & check the coolant,oil,brake,power steering fluid levels as well as start it once I've checked the fluids & take a quick look if there's any leaks anywhere as well as under the vehicle..It's piece of mind for me & so far I have not had the misfortune,sadly,that many seem to have had..I hope all works out for you folks...

LaVonne

June 5, 2021 at 3:59 pm

I've been having the same problem with my 2005 Chrysler 300 with water pump just hopefully got it before it's damaged the motor

Alicia

April 6, 2021 at 5:03 pm

My 2006 dodge magnum with the 2.7L engine has broke down. I've had numerous problems with this vehicle. Oil sludge in the engine had caused me to crack a lifter. Which I had to have repaired. The car is currently misfiring and overheating. The engine in this car is crap. Excuse my language. I've just had it with this car already. You fix one thing and another goes wrong with this car. It's unbelie[Show More]My 2006 dodge magnum with the 2.7L engine has broke down. I've had numerous problems with this vehicle. Oil sludge in the engine had caused me to crack a lifter. Which I had to have repaired. The car is currently misfiring and overheating. The engine in this car is crap. Excuse my language. I've just had it with this car already. You fix one thing and another goes wrong with this car. It's unbelievable. A mechanic had it for over a month and was unable to fix it. He said there are too many things going wrong with the engine. He advised me to never buy one of these cars again because the engines in them are no good.

Heather

September 3, 2020 at 8:49 pm

I have a 2006 dodge charger with the 2.7l with a bad motor and also a 2008 Chrysler 300 2.7l with a bad motor

Lisa

July 7, 2020 at 5:45 am

I purchased a 2008 Chrysler 300 In 2009, 3rd Chrysler product I had purchased, I also purchased the bumper to bumper extended lifetime warranty at the same time. The same year the motor was replaced by Chrysler with my $1,000.00 deductible, due to a severe flood during a storm. In 2017 It was using or losing oil constantly but without any evidence of It leaking out anywhere. Could not figure out h[Show More]I purchased a 2008 Chrysler 300 In 2009, 3rd Chrysler product I had purchased, I also purchased the bumper to bumper extended lifetime warranty at the same time. The same year the motor was replaced by Chrysler with my $1,000.00 deductible, due to a severe flood during a storm. In 2017 It was using or losing oil constantly but without any evidence of It leaking out anywhere. Could not figure out how it was using or losing the oil without seeing any evidence of it under the car. Mechanics could not figure out when changing the oil where it was going. May of 2018 it started running as though ( I thought ) transmission because it was running very sluggish, I thought maybe transmission fluid may be a little low. It would run fine for a day or so then start it again. On the 15th of May 2018 Coming home from work (17) miles it was running sluggish again. I stopped at a local auto mechanic shop in town (they who had just changed the oil a couple months prior) and asked if they would check it out and see what they thought. They did check the transmission fluids said were fine but oil was very low again so they topped the oil off and took it for a test drive to check the transmission out while driving it. When the mechanic returned he stated the transmission was fine it shifted fine all seemed good to go. We talked about how low the oil was with just a fairly recent oil change. He stated that with no oil leaking from underneath that wasn't a good sign. I left the auto shop the car seemed fine ran fine. Less than 2 miles after leaving no indication of anything all of a sudden it sounded like everything under my hood was falling out underneath. I had never heard anything like it before. I got off of the highway and called the mechanic and told him what had happened. Said if I can get it back to the shop he would look at it the next day. (The shop had just closed) I drove it under 5 miles an hour back to the shop and shut it off. The mechanic actually came back to start it just to listen to it. The awful noise it made when he just turned the key over he said this is not good. 2 days later I get a call from the mechanic, he stated that the motor was blown the timing chain had snapped and threw a rod. I asked how out of the blue does that happen without any notice of any knocking or noises or any indication of a motor issue. That's when he told me that Chrysler knew the 2.7 V-6 motors were junk but continued to produce and place them into their vehicles. He also told me that without pulling the top cover he bet all of the oil it was losing would be sludge inside the motor. When the car was taken to the Chrysler dealer where I purchased it, that is when it was confirmed that the oil sludge was inside the motor. The dealers own mechanic said that the motors were junk and they knew it for years but continued to place them in vehicles. There is where I was told about the class action lawsuit against Chrysler-Fiat. Their mechanic asked me not to repeat what I was told from him. They would not replace my motor even with the bumper to bumper lifetime warranty. I tried to deal with them for 2 months to fix my car and they refused. They never asked for any records of maintenance they asked for nothing and immediately said they would not fix it. I thought to be strange not asking for any maintenance records. So I was forced to have to buy another vehicle at the time I really could not afford seeing that I was a single parent with a freshman in college that I was paying for alone and another child a Junior in high school I was also raising as a single parent I was just going to let it go and I have for last year and a half two years. I finally decided to stand up for myself it may or probably is to late but I guess I can say I did try even if it is to late.

Michelae

July 2, 2020 at 10:10 pm

Hi the minor issue is a Voltage issues, the alternator work fine the battery works fine starter is brand new

Frank

June 8, 2020 at 8:06 pm

I thank thay need to be responsible my 2007 dodge charger sxt. keeps breaking down I get one thing fixed something else tairs up dodge is spots to be the best ant it. So what's up dodge.? Send me a better dodge for the trouble I have been though lake a challenger with a good old American v8 dont get caught up in bullshit show me you are as American as a American can be do the right thing.love [Show More]I thank thay need to be responsible my 2007 dodge charger sxt. keeps breaking down I get one thing fixed something else tairs up dodge is spots to be the best ant it. So what's up dodge.? Send me a better dodge for the trouble I have been though lake a challenger with a good old American v8 dont get caught up in bullshit show me you are as American as a American can be do the right thing.love yall I ant give in yet.

Jennifer

May 15, 2020 at 5:04 pm

Transmission I think 2001 Chrysler concord

Tim

April 2, 2020 at 4:32 pm

Brought a 2010 Chrysler Sebring in 2017 with 94,000 have not even put 2000 miles on car and it started knocking. Has water pump and timing chain failure, they are thousands of this 2.7 that has done this. Most of these motor don't make it to 60,000 mile and Chrysler does not take any resposibily and fix anything. Everyone should boycot all Dodge and Chrysler cars and trucks until they fix all the[Show More]Brought a 2010 Chrysler Sebring in 2017 with 94,000 have not even put 2000 miles on car and it started knocking. Has water pump and timing chain failure, they are thousands of this 2.7 that has done this. Most of these motor don't make it to 60,000 mile and Chrysler does not take any resposibily and fix anything. Everyone should boycot all Dodge and Chrysler cars and trucks until they fix all the proplems. Be smart don't buy Chrysler or Chevy, because chevy has the death woble on the trucks and don't want to fix it.

James

March 20, 2020 at 3:16 am

2001 Concord beautiful car. Engine 2.7 failed at 70,000 miles. Water in crankcase. Changed oil every 3500 Miles. Chryselephantine needs to make this right. This I has been a great disappointment. I' be been a mo par guy since I was a teenager. 3.5 is a great engine 300m. The 4.7 Dakota had head problems and overheating. The 5.7 Jeep had soft cams and cooling issues. It's time Chrysler starts s[Show More]2001 Concord beautiful car. Engine 2.7 failed at 70,000 miles. Water in crankcase. Changed oil every 3500 Miles. Chryselephantine needs to make this right. This I has been a great disappointment. I' be been a mo par guy since I was a teenager. 3.5 is a great engine 300m. The 4.7 Dakota had head problems and overheating. The 5.7 Jeep had soft cams and cooling issues. It's time Chrysler starts stepping up.

Robert

February 2, 2020 at 7:13 am

We own a 2001 sebring convertible with the 2.7 engine!!! Change oil every three thousand miles and still have oil pressure blowing oil from engine from most all gaskets and seals on the engine and oil has white foam in air breather, all pvc lines !!! Have always had these problems since 40,000 miles. Very poor design, water pump driven in the oil !!! Have changed water pump because of coolant int[Show More]We own a 2001 sebring convertible with the 2.7 engine!!! Change oil every three thousand miles and still have oil pressure blowing oil from engine from most all gaskets and seals on the engine and oil has white foam in air breather, all pvc lines !!! Have always had these problems since 40,000 miles. Very poor design, water pump driven in the oil !!! Have changed water pump because of coolant into oil!!!!! Please respond !!!

Jaimee

January 27, 2020 at 5:24 pm

I have a 2007 Jeep Grand Cherokee that has a V8 the engine failed and had to put a new one in it. Now I have a 2012 Jeep Grand Cherokee with a V8 Hemi in it and the engine seized up last week. It's all their engines not just the V6.

Everett

January 7, 2020 at 6:08 pm

I have a Chrysler 300 2.7 and found out that the motor is not fixable because of water in oil and cracked head and bad water pump the motor only had 79k on it ....now this is the kicker because this is the second time this happened ,the first one was 1 yr ago I replaced the motor had 49k Chrysler needs to make it right for me.

Davie

October 9, 2019 at 2:04 pm

I have a 2007 dodge charger 2.7 it keeps getting hot i have replaced all most every thing a i keep getting the same results the ecm went out 800 that the transmission reverse went out replace the reservoir hoses spark plugs radiator radiator fans thermostat and as I said only thing I have it done is a water-pump yet but there's still no showing any sludge and no waters getting out yet what are you[Show More]I have a 2007 dodge charger 2.7 it keeps getting hot i have replaced all most every thing a i keep getting the same results the ecm went out 800 that the transmission reverse went out replace the reservoir hoses spark plugs radiator radiator fans thermostat and as I said only thing I have it done is a water-pump yet but there's still no showing any sludge and no waters getting out yet what are you to do

Richard

October 3, 2019 at 3:36 am

Engine knocked on 2014, took it to the shop and the timing chain jumped and took out a valve. Total cost to repair with new chain, water pump etc and remove sludge was $2000.

Elizabeth

September 30, 2019 at 3:48 am

2004 Dodge Intrepid 2.7L Engine that water pump went out on Nov 2015. Now it has problems with cooling & water leaks. The water pump is inside the engine and costs more to tear down engine to repair. I call it the clown engine.

Ryan

September 23, 2019 at 2:19 pm

I've onwed a Chrysler Sebring for two yrs know since I bought it I've already put a brand new fuelpump a purge valve solinoid and an alternator it when it gets hot outside it overheats everybody I've talked to tells me that it's vapor locking the water gets hot then the oil gets really hot anyway when this happens which is a lot I have no choice but to pull off to the side I really have know choic[Show More]I've onwed a Chrysler Sebring for two yrs know since I bought it I've already put a brand new fuelpump a purge valve solinoid and an alternator it when it gets hot outside it overheats everybody I've talked to tells me that it's vapor locking the water gets hot then the oil gets really hot anyway when this happens which is a lot I have no choice but to pull off to the side I really have know choice anyway it starts knocking and pretty much stalls out on it's own soon enough so in a way I'm kinda used to waiting untill it cools off sometimes it takes more then two or three hours but still gets very frustrating that's how hot the oil gets anyway it's a real pain in the butt also it's the only car I have.

PETER

August 28, 2019 at 1:15 am

I HAVE A 2014 CHRYSLER SEBRING LIMITED EDITION CONVERTABLE WITH A 2.7 ENGINE AND APPROX 85,000 MILES. Poor engineering has resulted in high labor and parts cost. ABS wheel sensors have fail a number of times and parts are way more expensive than that used on other brand cars due to special mounting brackets included in part. The limited edition model has a special green light dash cluster that wou[Show More]I HAVE A 2014 CHRYSLER SEBRING LIMITED EDITION CONVERTABLE WITH A 2.7 ENGINE AND APPROX 85,000 MILES. Poor engineering has resulted in high labor and parts cost. ABS wheel sensors have fail a number of times and parts are way more expensive than that used on other brand cars due to special mounting brackets included in part. The limited edition model has a special green light dash cluster that would go out intermittently while under warranty but ever time I left it for repair they said they could find no problem because it was working.The coolant bleed part on the manifold has cracked twice. I needed a thermostat replace and the labor was very high due to the difficulty and things that had to be removed for this simple job. Dealer service said I should be glad it was not the water pump because that would be about a $2,000 repair because the 2.7 is an expensive engine to work on. I enquired what the cost of the future recommended timing belt replacement with a water pump would be and was told about $2,000, that's about twice that of other cars. Have been told you can not find a used engine in the junk yard that did not blow up. My car still looks like new and I put a new top on it in 2018 but it appears the cost of keeping it may not be worth it. I thing Chrysler should be sending a check to the original owners of a 2.7 engine to help upset the high repair costs do to their poor engineering.

stew

August 5, 2019 at 11:18 pm

2007 dodge magnum 2.7 engine failed at 97,000. Dodge wanted receipts from every oil change at an authorized dealer and after that they would consider it. No time frame. No guarantee of any reimbursement for the new engine we needed to install.

Paul

July 7, 2019 at 10:50 pm

I bought a 2007 dodge charger brand new with the 2.7 litre v 6 at 63 thousand miles which was over the warranty the engine atarted knocking i went to the dealer they wouldnt do anything for me

james

June 3, 2019 at 4:36 pm

2004 dodge intrepid 2.7. Car taken care of constantly, never neglected. 90000 miles on it. Driving down road car stalls, overheats a little, push to the side of the road. Call tow truck bring to mechanic, blown headgaskets, water pump crapped out, blown engine. What a piece of garbage, no matter how good of maintenance you do on 2.7 it's destined for failure. Huge design flaw by Chrysler, will ne[Show More]2004 dodge intrepid 2.7. Car taken care of constantly, never neglected. 90000 miles on it. Driving down road car stalls, overheats a little, push to the side of the road. Call tow truck bring to mechanic, blown headgaskets, water pump crapped out, blown engine. What a piece of garbage, no matter how good of maintenance you do on 2.7 it's destined for failure. Huge design flaw by Chrysler, will never buy one of there products again

Rozell

April 17, 2019 at 10:58 am

I have a 2009 dodge charger the water pump dropping coolant also oil pump going out at 94,000 miles 2.7 motor

Katie

December 22, 2018 at 4:27 am

2004 Dodge Intrepid 2.7 engine owner ....always overheating,replaced water pump which is located in the engine ....yeah really,why would anyone put the water pump inside the engine???? Thermostat and engine coolant sensor replaced and still having problems.....never again will I buy dodge/Chrysler complete money pit.....the design of these cars and these engines are trash....I'm so over it

JOHNNIE

December 11, 2018 at 10:17 pm

MY 2010 DODGE CHARGER WITH A 2.7 V6 ENGINE IS A PIECE OF SHIT UNBELIEVABLE NO MATTER HOW WELL I TAKE CARE OF IT THE ENGINE IS CONSTANTLY MALFUNCTIONING I WENT THROUGH 3 ECM ENGINE CONTROL MODULES ALL NEW PLUGS NEW COILS A 200 NEW BATTERY OUL CHANGED PROPERLY I EVEN USE THE BEST I HAD MY RADIATOR FLUSHED OUT AND NEW FLUID PUT IN THE BRAIN KEEPS SAYING ALL 6 CYCLINDERS ARE OPEN WHICH THEY ARE NOT I [Show More]MY 2010 DODGE CHARGER WITH A 2.7 V6 ENGINE IS A PIECE OF SHIT UNBELIEVABLE NO MATTER HOW WELL I TAKE CARE OF IT THE ENGINE IS CONSTANTLY MALFUNCTIONING I WENT THROUGH 3 ECM ENGINE CONTROL MODULES ALL NEW PLUGS NEW COILS A 200 NEW BATTERY OUL CHANGED PROPERLY I EVEN USE THE BEST I HAD MY RADIATOR FLUSHED OUT AND NEW FLUID PUT IN THE BRAIN KEEPS SAYING ALL 6 CYCLINDERS ARE OPEN WHICH THEY ARE NOT I TOOK IT TO THE DEALER HE COULDN'T FIGIRE IT OUT BUT CHARGED ME 140 CASH TO DIAGNOSE IT AND COULD NOT SAY WITH ANY REASONABLE CERTAINTY WHAT IS WRONG BUT TOOK MY MONEY AND THEY ARE THE ONES WHO HAD JUST DONE MY FLUSHOUT ON MY RADIATOR AND PUT NEW FLUID IN FOR 130 THE I AM 63 I DONT DRIVE FAST ACTUALLY I DRIVE SLOWER THAN MOST DRIVERS I WANT MY MONEY BACK OR ANOTHER CAR OF EQUAL VALUE OMG INSANE MY MECHANICS SAY THESE ENGINES ARE FLAWED BIGTIME HE SEES SO MANY PROBLEMS WITH 2.7 V6 ENGINES BREAKING DOWN WAY BEFORE THEY SHOULD

Dee

September 27, 2018 at 11:05 pm

I bought my 2007 Chrysler 300 new (13 mi on it) the engine went out at 109k miles, I replaced the engine. The second engine went out at 112k mi. This is utterly ridiculous Chrysler, the company should pay or be shut down! Great look but poor engine design, shame on you for not wanting to compensate your customers that put you where you are today.

Ronny

September 16, 2018 at 11:21 am

Education is key to this problem.u have to no where the problems originated from.its most likely not a relay.relays don't just kill ur car switches on the other hand do.ur car is meant to be able to be bypassed to check problems and where it originated from.Chrysler should of solved this problem a long time ago putting wrong relay in fuse box when it should of been a simple fuse that ran to emc to[Show More]Education is key to this problem.u have to no where the problems originated from.its most likely not a relay.relays don't just kill ur car switches on the other hand do.ur car is meant to be able to be bypassed to check problems and where it originated from.Chrysler should of solved this problem a long time ago putting wrong relay in fuse box when it should of been a simple fuse that ran to emc to put car in limp mode when fans didn't come on.put I wire to 87 on relay to 30 and see what happens problem half fixed now learn the ecu to detect volts coming and going to fans at right temperature and put in limp mode if it reads no detection, problem solved.but they pray on ppl to make more and more cars and money and on parts for possible fixes.car complanys are the biggest downfall next to our corrupt officials in our government.make the rich richer and ppl that work live pay check to pay check to put money in their pockets just to get by.greed is a funny thing.put one of them in our shoes that count on a car to go to work take and pick up kids from school to get food and take loved ones to the Dr's and one day they don't have that car that made their life possible.no way to their jobs, kids miss out on their education and starve cuz no money for food go homeless and have their kids taken away and even go to jail cuz they can't get the kids to school, feed them and even clean them,they don't see what a regular person goes through because they want more money and refuse to fix a little known problem. Anybody at Chrysler want to trade places?or give back to the ones that make u possible

Edgar

July 30, 2018 at 3:35 am

I bought a Dodge Magnum 2006 with a 2.7 liter motor and I put an engine in the first time and now the second engine is doing the same thing the bearings are knocking I mean the motor still turns on and off stuff cuz I knew from the first time to shut it off but it makes no sense to fixing a piece of junk I already put $1,900 into 1 motor now I won't have to put another $1,600 to get this one runni[Show More]I bought a Dodge Magnum 2006 with a 2.7 liter motor and I put an engine in the first time and now the second engine is doing the same thing the bearings are knocking I mean the motor still turns on and off stuff cuz I knew from the first time to shut it off but it makes no sense to fixing a piece of junk I already put $1,900 into 1 motor now I won't have to put another $1,600 to get this one running where does it end I'm in central Florida the messed up part of it is I just had the AC Service and it works awesome but the motor don't work

Daniel

June 20, 2018 at 6:27 pm

I bought a 2005 Dodge Magnum with a 2.7 motor and it gave out within 3 months. Mechanics have all been telling me, I need a new motor. Whats the point of getting another motor if they're deffected. Not right.

Brandon

May 6, 2018 at 2:02 am

I have Chrysler 300 2007 2.7 and I was driving in all out of no where the car went into limp mode causing it not to start. It has been two months and car still not working I have put a new transmission amongst other parts and car still in limo mode and I'm still making payments on the car I have lost soo much money and time can you please help I'm behind in my car note because of all the repairs n[Show More]I have Chrysler 300 2007 2.7 and I was driving in all out of no where the car went into limp mode causing it not to start. It has been two months and car still not working I have put a new transmission amongst other parts and car still in limo mode and I'm still making payments on the car I have lost soo much money and time can you please help I'm behind in my car note because of all the repairs no mechanic seem to know what's the problem I want to be apart of class action lawsuit please help me

Larry

April 6, 2018 at 11:14 pm

I purchased a 2002 Crysler Sebring convertible LXI 2.7 Liter v6 with 98,000 miles. We drove it mosly for pleasure. Went to California (San Diego ) to visit my Marine son and his family, as he had just been promoted to Staff Sargent. While in San Diego, while driving to the maket we noticed a pinging sound like a stuck lifter and then it disappeared. On the way back to Oregon (Eugene) It began [Show More]I purchased a 2002 Crysler Sebring convertible LXI 2.7 Liter v6 with 98,000 miles. We drove it mosly for pleasure. Went to California (San Diego ) to visit my Marine son and his family, as he had just been promoted to Staff Sargent. While in San Diego, while driving to the maket we noticed a pinging sound like a stuck lifter and then it disappeared. On the way back to Oregon (Eugene) It began the pinging sound again, so I stopped at a service station to check the oil level. It was fine, at correct level. We continued on home with no problem. Next day my wife drove it to work while I serviced her Vehicle. When she got home and parked, I noticed the pinging again and checked the oil level and it was fine. Next morning I went to start the car so I could go to the store and it cranked once and froze. I love that Chrysler and need a new engine but can't afford it right now. I have checked and can't find an engine any where in the USA and if I could, I was informed that it would cost upward of $3000 and another $1500 to install it. Not viable on retirement pay. It is parked and I would love to have it running again.

Laraine

February 5, 2018 at 11:41 pm

I just recently within 6 months from July 2017, had the timing chains and tensioner replaced, thermostat and gasket, water pump, spark plugs and motor mount, and water reservoir replaced. And about in April; 2017 I had to replace a new radiator and radiator water. I had to spend about $2,200. on my 2010 Chrysler Sebring Touring 2.7 liter, 6 cylinder. I use full synthetic oil changes when it is req[Show More]I just recently within 6 months from July 2017, had the timing chains and tensioner replaced, thermostat and gasket, water pump, spark plugs and motor mount, and water reservoir replaced. And about in April; 2017 I had to replace a new radiator and radiator water. I had to spend about $2,200. on my 2010 Chrysler Sebring Touring 2.7 liter, 6 cylinder. I use full synthetic oil changes when it is required. It is now Feb 5, 2018, my car stalled on my way to an in interview. I had it towed to 2 auto repair shops. The last auto shop owner in Rancho Cordova, CA , Neighborhood garage said the engine is crappy and defective. They said I would have to replace the defective engine or do something as an alternative by selling it. I am very disappointed and upset for the engine being defective and also the airbags and the driver seatbelts loose. I looked online and want to be in the class action lawsuit for my 2010 Chrysler Sebring Touring convertible top which is malfunctioned too about 6 month ago. My VIN no. 1C3BC5ED3AN197182. Please let me know if can recover my losses for this 2010 Chrysler Sebring Touring convertible. They said I have to replace the engine that is defective. It is making loud knocking noises in the engine.

William

January 20, 2018 at 2:12 am

I purchased a 2001 Chrysler sebring limited convertable 91,000 miles on it the car always garaged i am the second owner of this car unknowing the engine is designed to fail no less than one week after purchasing this vehicle out of nowhere leaves me stranded on the side of the freeway in a cloud of steam coming out from the engine compartment well long story short the motor malfunction dumping coo[Show More]I purchased a 2001 Chrysler sebring limited convertable 91,000 miles on it the car always garaged i am the second owner of this car unknowing the engine is designed to fail no less than one week after purchasing this vehicle out of nowhere leaves me stranded on the side of the freeway in a cloud of steam coming out from the engine compartment well long story short the motor malfunction dumping coolant into the motor the fans should have came on they did not after having a mechanic look at the motor it was determined isnt salvageable was told once coolant enters the motor oil that only way to salvage the motor is to tear it down to the block and rebuild it replacing bearings cam even the head i was told was junk so here i am out 2700 buying the car and was quoted another 3400 to rebuild or replace motor including labor costs its not worth the effort or money to repair the car blue books mint condition for less than what i paid plus what the engine work would cost me not worth the 2700 i paid for this car thats now yard art because i dont have the money to sink into it thanks chrysler for screwing me and every person who has to deal with this P.O.S 2.7 liter 6 cylinder piece of crap

Louris

December 24, 2017 at 6:22 pm

Coolant went from water pump straight down in oil pan mix with oil blew the motor engineerd to fail 2001 Concorde

Sean

December 24, 2017 at 4:21 pm

2005 Dodge Stratus sedan 4 door automatic 2.7 w less than 60k miles. Reverse went out after what I think was a clinking sound near the front. It drives normally, just does nothing in reverse. If the car is parked it will roll backwards if the car is on a incline. Transmission rebuild is more than the car is worth. This should be a recall. So many Dodge transmission issues, they are losing many cus[Show More]2005 Dodge Stratus sedan 4 door automatic 2.7 w less than 60k miles. Reverse went out after what I think was a clinking sound near the front. It drives normally, just does nothing in reverse. If the car is parked it will roll backwards if the car is on a incline. Transmission rebuild is more than the car is worth. This should be a recall. So many Dodge transmission issues, they are losing many customers.

allan

November 29, 2017 at 3:18 pm

I have 2.7 2004 sebring conv and have had water in the oil 2 times first time it cost me 900.00 now I'm looking at much higher cost of replacing the hole engine@$2200.00 I live in fla and wish class action suit would help

michael

November 22, 2017 at 3:51 pm

I also own a 2006 Chrysler 300 with the 2.7 ltr.engine After years of problems the engine has now seized .

Carol

November 21, 2017 at 8:08 am

Changed engine 3x.. timing chain busted through 11/21/17.. while driving on highway.. could of killed me have pics to prove it

Michael

November 18, 2017 at 7:57 am

I am the owner of a 2006 Chrysler 300 with a 2.7 ltr engine. At around 85000 mi the engine started acting up.When I brought it in for service I was informed of the faulty engine problem that the 2.7 was famous for. I was told that my only option was to purchase a remanufactured engine. When I was informed of the price it was no longer an option.I was told to take good care of maintaining the engin[Show More]I am the owner of a 2006 Chrysler 300 with a 2.7 ltr engine. At around 85000 mi the engine started acting up.When I brought it in for service I was informed of the faulty engine problem that the 2.7 was famous for. I was told that my only option was to purchase a remanufactured engine. When I was informed of the price it was no longer an option.I was told to take good care of maintaining the engine and see how long you get out of it. At about 90000 mi the car was knocking an constantly stalling until it finaly died.I( tried to contact Chrysler but found there was no way to get through to them. I realy found them to be hiding from this situation...

Robert

November 9, 2017 at 12:21 pm

I bought a 1999 Chrysler Concord in 2000 with only like 10,000 miles, I did regular maintenance on this car and my wife and I were on the highway when the engine light came on and before I could even touch the brakes the engine seized!!! Thank god I was driving because the steering locked up but I was strong enough to get it going towards the shoulder!! Then had a hard time stopping because the br[Show More]I bought a 1999 Chrysler Concord in 2000 with only like 10,000 miles, I did regular maintenance on this car and my wife and I were on the highway when the engine light came on and before I could even touch the brakes the engine seized!!! Thank god I was driving because the steering locked up but I was strong enough to get it going towards the shoulder!! Then had a hard time stopping because the brakes were hard to push as well. The total cost to fix my car was approximately 3,800.00 because it was so hard to find a motor.. as we now know why!! They were all blowing up!! The dealer didn't want to hear anything!! Used motor cost me about 2,000 shipped from Wisconsin to New York!! Then the labor costs of replacing the original motor...this was such a strain on my family as we just had our 3rd child.. Sincerely, Robert

Stacey

October 11, 2017 at 11:04 pm

My 2006 Chrysler engine stop pumping oil to the engine due to a bad water pump now I have to find a motor for it now

Michael

October 11, 2017 at 10:13 pm

I have a 2007 300 with the 2.7l I bought this car 2nd hand form a Chrysler dealer in Redding, Ca 2014 with 95504mi. I was never told there was a problem with the 2.7l engine, I lost the water pump at 129400 which dump all antifreeze into the oil causing severe damage to the bearings of the engine. The problem is the water pump being inside the engine. Water pumps condensate putting water in the o[Show More]I have a 2007 300 with the 2.7l I bought this car 2nd hand form a Chrysler dealer in Redding, Ca 2014 with 95504mi. I was never told there was a problem with the 2.7l engine, I lost the water pump at 129400 which dump all antifreeze into the oil causing severe damage to the bearings of the engine. The problem is the water pump being inside the engine. Water pumps condensate putting water in the oil which will cause it to sludge furthermore water pumps will leak slightly well before they go bad causing the oil to sludge and when they go bad it will dump all the water into the oil causing severe damage to the bearings of the engine damaging the engine. I believe this such a bad design that Chrysler should recall this engine.

Scott

September 16, 2017 at 1:14 pm

Chrysler 2.7L engine very terrible motor design. Engine rattles awfully loud due to tiny upper oil ports that does not allow oil to reach top of engine. Chrysler needs to be held responsible. I will NEVER own another!!

Belinda

September 13, 2017 at 5:43 pm

2002 crysler Sebring convertible 2.7. have same problems with motor. I don't have a lot of money and been off work 7 wks now because i can't get my car going. Crysler should replace or pay for losses due to this faulty engine. Im out raged by cryslers performance on this issue . Please help and compensate some where some how.

Stephen

September 12, 2017 at 8:00 pm

I bought a 2004 Chrysler Seabring converable with 1700 miles on it in Feb.of 05 It now has 54000 I am a ASE certified. Chrysler auto mechanic at a round 40000 miles I started having overheating issues fan relays burning out causing over heating. This in turn overheats the catalytic converter making more heat thus cooking the oil in the engine making want they call slug ! All from bad fan relays ![Show More]I bought a 2004 Chrysler Seabring converable with 1700 miles on it in Feb.of 05 It now has 54000 I am a ASE certified. Chrysler auto mechanic at a round 40000 miles I started having overheating issues fan relays burning out causing over heating. This in turn overheats the catalytic converter making more heat thus cooking the oil in the engine making want they call slug ! All from bad fan relays !! And they know this for years bad engine no bad electrics Still there fault .I. Want my money back or a new car !Dam MOPAR. Ive backed you guys for years Make it Right !

rebecca

September 8, 2017 at 2:46 am

where do I file for lawsuit. I love my car. motor is messed up. is a2002 sebring convertible.

Gloria

August 27, 2017 at 5:10 am

I bought a 06 Magnum with my mom's house money after she passed ,my husband and I loved it he calls it my grocery getter . I owned it 6 weeks when out of nowhere and no warning it started over heating we didn't think much of it when it started back up with what seamed to be no water in oil we drove it 20 miles home on our way into our town it dyed again we had it towed less than a mile to our hous[Show More]I bought a 06 Magnum with my mom's house money after she passed ,my husband and I loved it he calls it my grocery getter . I owned it 6 weeks when out of nowhere and no warning it started over heating we didn't think much of it when it started back up with what seamed to be no water in oil we drove it 20 miles home on our way into our town it dyed again we had it towed less than a mile to our house that next weekend my husband went to see what was going on and it is sized up when we try to turn it over it is bound up we barley put on 3500 miles on it . Please help it was the only way we could be a two income family needless to say I am now unemployed and we are going under that piece of shit should have never been on such cool cars I need help I spent our money for nothing but a yard ornament ,we live in Arkansas jobs are scarce and they took our only chance to better our selves and I feel we should be compensated. Please help yours truly standard and broke in Arkansas

Leah

August 22, 2017 at 2:57 am

2004 Chrysler Sebring with the 2.7 engine. The engine blew at 60,000 miles. Mechanic said it is a problem with this engine and chrysler knew about it. I stl have the vehicle but it does not run. This will be my last chrysler product!

Bob

July 25, 2017 at 8:55 pm

I have a 2004 Chrysler Concord I was driving down the road and the car just stopped moving. I took pristine care of my car and have every receipt from work that was done to keep my End of the art ownership up. The car blew a head gasket after me spending over 400.00 in new sensors to get the car running, it still wasn't right and the mechanics concluded that the car has a blown head gasket. Which [Show More]I have a 2004 Chrysler Concord I was driving down the road and the car just stopped moving. I took pristine care of my car and have every receipt from work that was done to keep my End of the art ownership up. The car blew a head gasket after me spending over 400.00 in new sensors to get the car running, it still wasn't right and the mechanics concluded that the car has a blown head gasket. Which I became aware that this engine should have been recalled but Chrysler agreed to only pay for the motors that went bad instead of recalling them completely like they should have. Now I was stuck whiteout a car. How do I get paid for my motor to be replaced. I purchased this car when it had 1 mile on it and did all the proper maintainable on it such as changing the oil, every 3 thousand miles and have put 93.3 octane gasoline in it always. Please contact me.

Wanda

July 24, 2017 at 1:15 am

The valves are going out on my 2006 300 with only 85000 miles should this be happening?

Charmain

July 17, 2017 at 9:04 pm

Chrysler 300 2005 2.7 R V 6 I brought this car 2015 and we where on the way from church and car just stopped in the road please help me...

George

May 29, 2017 at 4:03 am

Purchased 2001 Dodge Stratus second hand with 67K on it. Ran great. I changed oil and filter myself every 1700.miles. Now have 98K on it. I started hearing one valve nock. Engine stalled and Check eng. light came on. Restarted it an got home. I am ready to change Camshaft position senser on it. All simtoms point to it. Oil ant antifrees Ok No mixing together. Wish me luck. May-30- 2017. I love my [Show More]Purchased 2001 Dodge Stratus second hand with 67K on it. Ran great. I changed oil and filter myself every 1700.miles. Now have 98K on it. I started hearing one valve nock. Engine stalled and Check eng. light came on. Restarted it an got home. I am ready to change Camshaft position senser on it. All simtoms point to it. Oil ant antifrees Ok No mixing together. Wish me luck. May-30- 2017. I love my car. Moon roof, air, chrome wheels $379 each. It is a special addition with leadher seats and vinyl roof.

Robert

May 25, 2017 at 11:08 pm

I bought a used 2008 dodge charger for my son's first car . took it to get a state inspection and was told it would not pass due to code P2181 cooling system performance and code P0300 multi mis fire. malfunction. During a little research I had checked the NHTSA SITE for any recalls. And there were 3 . Right side airbag Left side airbag and ignition switch all of witch were safety issues. So.. I t[Show More]I bought a used 2008 dodge charger for my son's first car . took it to get a state inspection and was told it would not pass due to code P2181 cooling system performance and code P0300 multi mis fire. malfunction. During a little research I had checked the NHTSA SITE for any recalls. And there were 3 . Right side airbag Left side airbag and ignition switch all of witch were safety issues. So.. I took the car to the local dodge dealer for the recalls to be fixed. And wile there to have the problems related to the codes that had come up on the earlier Diagnostics test fixed. Even shown them the codes that the kid at the local Lube place had written down for us ..where I had taken the vehicle in the beginning to get the TSI. So after the local Dodge dealership replaced the safety recalls.they connected to their Diagnostics machine and said that only the cooling system code was coming up... not the multi misfire malfunction code..they diagnosed that it was the thermostat so I gave them the go-ahead to fix it ..it's located on the driver side of the block behind the A/C compressor.. it is a horrible design.. It's very hard to get to ..have to take it to an experienced mechanic or dealership to have done. (what should be a simple thing to replace, is not) After they replace the thermostat they said that WE had to drive it for 50 miles to reset the check engine lights which is what I had brought in for in the first place.. Correct me if I'm wrong but wouldn't that be part of their job repair? I had asked them to do it and they said they don't do that...Anyways my wife drove the car from the Dodge dealer.. picked up my son from school ..drove to my son's girlfriend's house.. and then drove my son to work..then on the way home getting close to the suggested 50 miles she started smelling coolant and to make a long story short by the time she got into the driveway, (At 57 miles )the car sounded like Chitty Chitty Bang Bang ..I opened up the hood when I got home from work and saw coolant everywhere.. I called the dealership and I told them they had to send it to a toe truck to come and get the vehicle that evening... the toe truck showed up the next morning at 8:30 a.m. and the car has been there ever since I had to buy another engine for it because they told me engine that was in it with the bad thermostat was now blown. They have the new engine in that I had bought..( Its a used engine with 89000 miles on it) in the car.. I had asked the manager to check any and everything that had to do with the cooling system on this vehicle. He told me this vehicle is going to be his number one priority in there shop. Well the vehicle has past the Texas state inspection but now they are telling me that the water pump is leaking and it is an internal water pump that is behind the timing chain and is a mechanical pump that is driven buy the timing gear and will cost me more money to fix. This is got to be the worst designing of an engine EVER!!!! I feel as though I am being taken advantage of and that the dealer ship is not taking responsibility for there mistakes there is more to this story going back to were they replace the thermostat.. and how the coolant should be added.. it has a bleeder valve at the top of the engine which is what they were blaming it on at first and which they never used.. they said that they use a purging or Airlift system to put the coolant in the engine ..but again that's another argument..but one that I think is very relevant to the failure of this engine and that design of this engine... that it is NO GOOD!!! I've always liked Dodge and and Mopar.. my first vehicle was a Dodge.. I drive a Dodge pickup now, I bought it from this particular dealership 15 years ago.. I wanted my Sons first vehicle to be a Dodge... But now..I will never buy another Dodge vehicle for as long as I live! Especially one with a 2.7 liter V6

Daniel

May 8, 2017 at 1:58 am

I have a 2008 dodge magnum that seems to be suffering from these same symptoms

Marina

April 19, 2017 at 7:51 pm

I have an 2008 Chrysler 300 with a 2.7 in it i have over 6000 dollars in the motor still doesn't run probably these motors where made to malfunction and i think anyone with a 2.7 should demand a refund its crazy

Danny

April 10, 2017 at 3:53 am

Yes the 2/7 is a peice of shit i think they should have to replace all the 2.7 how stupid to put the water pump inside the engine where when it leaks it leaks in the oil instead of outside the engine the goverment bailed them out of bankruptcy with our the peoples money should have let them went under

Bill

April 6, 2017 at 8:04 pm

I am the owner of a 07' Chrysler 300, with a 2.7 motor. I bought the car brand new with 36 miles on the odometer. I love and babied the car from the time I drove it off the lot. I purchased the vehicle with a "limited" Lifetime power-train warranty, it was the main reason that I bought the car. On its first oil change, I changed the oil over to the recommended high performance Royal Purple full sy[Show More]I am the owner of a 07' Chrysler 300, with a 2.7 motor. I bought the car brand new with 36 miles on the odometer. I love and babied the car from the time I drove it off the lot. I purchased the vehicle with a "limited" Lifetime power-train warranty, it was the main reason that I bought the car. On its first oil change, I changed the oil over to the recommended high performance Royal Purple full synthetic motor oil, and high performance filter. I religiously serviced the vehicle every 5k miles, and performed an engine flush during the aforementioned services. In October of 2014, The engine stated to knock. I immediately performed a service. Later that evening, while driving home the knock returned, but louder. Then, 5 minutes from home, everything stopped. I had it towed to the local dealer. I went to the dealer the next day. The service manager proceeded to inform me that the engine had suffered a "Catastrophic" engine failure,and that engine replacement was required. They did nothing more than put a wrench on the crankshaft nut and try to turn over the engine. they refuse to do an further investigation of the failure. I then contacted Chrysler directly. Chrysler customer service then told me that they would not honor the warranty on the vehicle. Then in 2016. In the hopes that the last dealership was just being lazy and complacent, I had towed into another dealership in my new town. The outcome was the same. I found this unusual, so I began to investigate. In my research, and talking to acquaintances that are Chrysler technicians, that not only was there a design flaw with the motor, but there was an actual service notice sent out to the dealerships and service centers, concerning the flaw, and specific service procedures. The cost to repair this situation, as quoted by the dealer is more than $5,600.00 dollars. This truly makes me think that Chrysler has forgotten the difference between wrong and right. This engine is a bad design and they knew it. this is wrong in so many ways.

Dan

March 15, 2017 at 8:03 pm

Inherited a 2002 Sebring Convertible in August 2017. Previous owner kept good maintenance and records. I personally changed oil and filter a few days ago. Everything seems(ed) to be ok and the car runs great right now. After reading all the above comments, it sounds like I'm sitting on a ticking time bomb!!

Lenzy

February 28, 2017 at 5:01 pm

My 2007 Chrysler 300 2.7 has the water pump behind the timing cover and has fail, it leaked anti-freeze directly into the motor. My check engine light come on, oil pressure light come on. My coolant mixed with the oil the bearings in the motor is knocking now, in my 2.7 which will be costly $2800 - $3600 for rebuilding my 2.7

Yale

February 28, 2017 at 1:29 pm

I also own one of these bad Chrysler bombs a 2001 status with 2.7 only 88k and well maintained getting of interstate and just died boiling in reservoir. No warning. What can be done

Toni

February 4, 2017 at 2:32 pm

I have a 2002 Chrysler sebring convertable and i have service my car properly and had the motor rebuilt and my engine started having a knocking noice and now the engine us tilted and leeaking oil and i have to have it towed home and this is begining to become ti mucb of a hastle to keep this car up Chrysler should take responsibility for this cost and i should be reimbursed for all the inconvenien[Show More]I have a 2002 Chrysler sebring convertable and i have service my car properly and had the motor rebuilt and my engine started having a knocking noice and now the engine us tilted and leeaking oil and i have to have it towed home and this is begining to become ti mucb of a hastle to keep this car up Chrysler should take responsibility for this cost and i should be reimbursed for all the inconvenience

Brian

January 21, 2017 at 6:33 pm

I have a dodge chrysler 02 and my car has done the overheating to me 4 times and I've fixed it everytime it's getting into my oil and everything granted I bought it 2nd hand from a non car dealership

Brian

January 21, 2017 at 6:32 pm

I have a dodge chrysler 02 and my car has done the overheating to me 4 times and I've fixed it everytime it's getting into my oil and everything granted I bought it 2nd hand from a non car dealership

Tonya

December 25, 2016 at 12:06 am

2005 Chrysler 300 2.7 engine I have rebuilt my engine after having it for 6 months it jumped timing on my way to school in Louisville ....now two years later after a rebuilt it is now knocking with an oil leak...I don't drive this car much...thank God for my Lexus no issues there with over 273 thousand miles...but these 2.7 engine needs to be replaced who puts a big bike chain on the engine and t[Show More]2005 Chrysler 300 2.7 engine I have rebuilt my engine after having it for 6 months it jumped timing on my way to school in Louisville ....now two years later after a rebuilt it is now knocking with an oil leak...I don't drive this car much...thank God for my Lexus no issues there with over 273 thousand miles...but these 2.7 engine needs to be replaced who puts a big bike chain on the engine and the water pump leaks... fan has been replaces 3 times, my car wouldn't go in drive or any other gear so that had to be fixed..wheel bearing had to be replace ...had a recall on the transmission plug..they claimed they serviced it...It is now showing codes for that and will not go in normal speed ...now my nice car is stuck in the garage due to the poor engine make of these cars..I am a single Mother and i deserve to have this car refunded with a new engine ..I've paid way too much to give or exchange...These dealership needs to be held accountable for their mistakes and the way they mislead each consumer/ customer..

Laron

November 22, 2016 at 1:26 am

I'm have the same problem theses other people or having with this 2007 Dodge Magnum 2.7 Liter Motor I have put to motors in my car still having the same problem over heating

Elizabeth

November 17, 2016 at 4:40 am

I paid cash for my brand new 2004 Chrysler Sebring Convertible GTC, V-6, with a 2.7 engine from the dealership............It locked up on me without warning in early September 2010....... Within a month of my car 's suddenly locking up, I had the convertible top replaced.. ( another $1000.00 ). It is a one owner ( me) with exactly 77419 actual miles--driven carefully. . I have had the oil ch[Show More]I paid cash for my brand new 2004 Chrysler Sebring Convertible GTC, V-6, with a 2.7 engine from the dealership............It locked up on me without warning in early September 2010....... Within a month of my car 's suddenly locking up, I had the convertible top replaced.. ( another $1000.00 ). It is a one owner ( me) with exactly 77419 actual miles--driven carefully. . I have had the oil changed on a regular maintence schedule....As a matter if fact, I had JUST had the oil changed and the day it locked up I had filled the tank with premium gas. I had to have the car towed home , and we pushed it into the garage until I could get it repaired....................WE are retired people living on a very tight fixed income. Repairs to this vechile has simply not been available. I wasn't aware of a class action lawsuit until tonight, while searching for information about the car. This car has been the second vechile since about june of 2010. How can I get involved in this class action lawsuit?

james

November 9, 2016 at 12:46 am

i have a 2002 dodge intrepid 2.7L and i am having trouble with engine shaking and check engine lite on i replaced alot of stuff i think my engine is going to blow up and it only has a 136xxx miles on it

Joe

November 5, 2016 at 1:38 am

I have a 2010 Dodge Charger w/ a 2.7 L intreference engine. Regularly maintained, never any problems. W/ out any warning no check engine nothing . It died one day & wouldn't start . Replaced btry, tried to crank had to get it towed to a shop. Mechanic said engine needs replaced , @ 7K$.....wtf?

Joe

October 23, 2016 at 1:57 am

Chrysler 2005 Sebering convertible ,2.7 liter V-6 engine; at about 73000 miles check engine light started coming on and showed a PO 301 code and engine had a miss most noticeable at idle. Various trips to repair shop replacing plugs ,injector cleaning injector checking compression and various items. After the last 3 day stay at the shop I was told #1 cylinder and rings were bad and the engine need[Show More]Chrysler 2005 Sebering convertible ,2.7 liter V-6 engine; at about 73000 miles check engine light started coming on and showed a PO 301 code and engine had a miss most noticeable at idle. Various trips to repair shop replacing plugs ,injector cleaning injector checking compression and various items. After the last 3 day stay at the shop I was told #1 cylinder and rings were bad and the engine needed to be replace. Car was bought new and serviced properly by the only owner.

Felix

October 22, 2016 at 4:09 pm

Chrysler 300 2009 need to purchase a second engine, I like the Chrysler crossfire and will more than likely repair the 300 and trade it for the crossfire. My question " are the Chrysler crossfires as bad as the 300's?"

Peggy

October 17, 2016 at 3:49 pm

06' Sebring Convertible. Female, Purchased new, maintained & garaged. 73k Major mechanical issues are beginning. How can I be included in lawsuit

Sean

October 13, 2016 at 7:44 pm

I have an 05 Magnum at 78,000 miles and it has a bottom end tap and at 54,000 I have rebuilt the tranny would love to sue to get me a better motor.

rebecca

October 6, 2016 at 5:17 pm

2010 dodge charger. Motor quit when I was on the hwy. Only had 78k miles. Dodge won't do anything. Let me know of any class actions. Everyone needs to call dodge and file complaints. Not just on a message board. Better chances of something being done.

Lamont

September 24, 2016 at 3:28 pm

Just went to the shop for what i thought was a bad sensor from my oil light. Find out the engine is going bad and will cost me over $6000 to have it replace. What is happening is my 03 Dodge Intrepid which has only 86000 will not allow the oil to circulate and along with the engine overheating and losing one of the rods the engine is about to blow. Who has that kind of money??? I just want a decen[Show More]Just went to the shop for what i thought was a bad sensor from my oil light. Find out the engine is going bad and will cost me over $6000 to have it replace. What is happening is my 03 Dodge Intrepid which has only 86000 will not allow the oil to circulate and along with the engine overheating and losing one of the rods the engine is about to blow. Who has that kind of money??? I just want a decent work vehicle and not have to pay more for repairs then the vehicle is worth. Anyone knows where i can get in on the class action lawsuit? I live in Louisville, Kentucky. I don't know if there any lawsuit going on here?

Albert

September 23, 2016 at 6:04 am

My car is having the same troubles that are being reported by a lot of Chrysler Sebring owners. I'm stuck with this foreseen problem. This is not fair!

robert

September 23, 2016 at 1:24 am

Same thing happened to my wife's car. 2005 Sebring lx with the 2.7. Right around 100,000 the motor blew what sounds like a internal bearing. Now stuck paying on car for next 3 years to the dealership. We bought used with less then 50000 on it. Sucks

North Carolina

September 16, 2016 at 11:04 pm

Have a 2010 300 Chrysler. 65 000 mi. Engine suddenly stopped while pulling up to a stop sign before entering into a busy main street. No warning lights, well maintained, oil changes regularly sometimes at Chrysler dealership. Mechanics say I need a new engine! How? Why?

Elaine

September 6, 2016 at 2:36 am

In 06 I purchased a 06 Chrysler 300 engine locked oil was changed on time.The factory warranty was still on the car and I purchased an extended warranty.Chrysler wouldn't honor either. I was stuck with a car that was paid for in full.I t hurt my purse and heart.

Joyce

August 30, 2016 at 4:40 pm

How do I get into the class action lawsuit. I bough the car 3 weeks ago and the rod in gone and now I am out of a car no way to replace it.

Matthew

August 30, 2016 at 2:20 am

My 2001 Chrysler Sebring's engine failed in 2003. I had it replaced but, continued to have issues. Just this August(2016) it was towed THREE times. My mechanic said it was not wise to put more money into it. I was driving to a dealership to trade it in when, YES again it died on me. It had to be towed to the dealership!

William

August 25, 2016 at 2:21 am

2005 Sebring Convertible with the 2.7. I bought it new off the showroom floor. Never been wrecked, always serviced, always garaged. Check engine light just came on at only 57,000 miles and to get new AZ plates I have to do $1400. in repairs! Even then I do not know how long this engine will last.

marlon

August 16, 2016 at 10:00 pm

My problem is that my 2008 Dodge charger smokes real bad when I start it and runs sluggish a lot. a shop said it was the engine. what should I do?

Gail

August 15, 2016 at 2:55 am

My problem was with my 2002 Chrysler Sebring the transmission went out twice within a couple of months apart only to be told that the Sebrings were notorious for bad transmissions with the.2.7 it came to the point where I could not afford to keep going through this so I just let it go after sinking as much money as I could with nothing to show for it! I did.sign a class action lawsuit but yet to[Show More]My problem was with my 2002 Chrysler Sebring the transmission went out twice within a couple of months apart only to be told that the Sebrings were notorious for bad transmissions with the.2.7 it came to the point where I could not afford to keep going through this so I just let it go after sinking as much money as I could with nothing to show for it! I did.sign a class action lawsuit but yet to hear anything about that. Beyond pissed!

Shirley

August 3, 2016 at 8:12 pm

I purchased my 2006 Chrysler 300 brand new in 2006. I got oil changes as I was suppose too. I've had my car for 10 years and now my valves are knocking as well. It's going to cost me over $3000 in parts and labor to fix the problem. This is insane! Chrysler needs to take responsibility for the issues of this engine problem and replace them all. You just got bailed out of your financial situation w[Show More]I purchased my 2006 Chrysler 300 brand new in 2006. I got oil changes as I was suppose too. I've had my car for 10 years and now my valves are knocking as well. It's going to cost me over $3000 in parts and labor to fix the problem. This is insane! Chrysler needs to take responsibility for the issues of this engine problem and replace them all. You just got bailed out of your financial situation with the help of the federal government. Do what's right!

Bob

August 2, 2016 at 12:15 pm

How bout water pumm going 32000 on o2 senring over maintained garaged kept .second car just for weekend rides in florida POS 2.7

Ricky

July 6, 2016 at 3:09 pm

I a 2007 Chrysler 300 2.7l v6 engine used.Had to change water pump I do fell that has something to do with the bad engine.Chrysler corporation is a joke never again.

Lawrence

June 14, 2016 at 8:10 pm

Bought my 1998 concorde new with 2.7 only made it to 67000 miles I spent $4000 and the engine is gone again no lie talk about red flag chrysler needs to replace people who have had issues with these engines. It's not fair to spend your hard earned money and have to walk . The car was $20000 then another $4000 and now they asking $2600 for rebuilt the dealer only 90 days warranty these companies ne[Show More]Bought my 1998 concorde new with 2.7 only made it to 67000 miles I spent $4000 and the engine is gone again no lie talk about red flag chrysler needs to replace people who have had issues with these engines. It's not fair to spend your hard earned money and have to walk . The car was $20000 then another $4000 and now they asking $2600 for rebuilt the dealer only 90 days warranty these companies need to own up to there fuck up! Fix peoples Cars!!!

Shawn

May 30, 2016 at 2:46 pm

The water pump went out putting antifreeze in the oil. No driips from the water pump weep hole. $1400.00 to replace the water pump and drive chain with no guarantee the motor isn't shot. What a shame, just for turning the key.

Nadia

May 26, 2016 at 4:12 pm

I had own 2 dodge Intrepids and both of them went out by the failure of the engine. On Both cars the engine locked due to oil sludge. I no longer own either 1 of the vehicles. I would like for Dodge to reimburse me for the all the money invested into these horrible cars.

Douglas

May 20, 2016 at 2:00 am

I bought a remaned engine and had it installed in my 03 Sebring approx 2000 miles and it overheated due to water pump and the plastic impeller 2,500 more and now the oil pressure is showing 8lbs this car has cost me a fortune due to the 2.7 engine

Mike

May 12, 2016 at 3:45 am

Please listen to my advice people. The issue with the 2.7 is the water pump gasket. It is behind the timing cover and fails very early and when it does, it leaks anti-freeze directly into the motor. There is no warning or check engine light when it happens. The oil pressure light will come on, but by that time it is too late. The abrasive coolant has already ruined the bearings in the motor (the k[Show More]Please listen to my advice people. The issue with the 2.7 is the water pump gasket. It is behind the timing cover and fails very early and when it does, it leaks anti-freeze directly into the motor. There is no warning or check engine light when it happens. The oil pressure light will come on, but by that time it is too late. The abrasive coolant has already ruined the bearings in the motor (the knocking you hear). Do NOT buy anything with the 2.7 or you will regret it sooner or later.

Rosa

April 9, 2016 at 11:46 pm

I have a 2007 Chrysler 300 with 2.7 engine at about 70 thousand miles the valves went out ...cost me about $3.800.00 for repairs and now agin with the same issue... knocking valves ...what can I do ...Chrysler won't help nor take responsibility with bad Engine in the car...

Ron

April 6, 2016 at 5:18 am

2006 Sebring convertible. 76000 miles. Leaking head gaskets. History of over heating problems. Oil changes done properly as well as oil filters. Repairs exceed the value of the car

mykah

March 29, 2016 at 6:07 am

Im at a total loss seems like a lot of work due to one cover plate and thinking this has something to do with error codes

SUZETTE

March 22, 2016 at 3:25 am

I have had the engine totally rebuilt once only to blow head gasket just over the 24 month warranty. Paid 2400 for rebuild then I800 for head gasket & now having overheating problems yet again. Price of car as well as many repairs have cost me 13000 including tires. 04 Sebring convertible 2.7 v6.

Maria

March 4, 2016 at 1:29 pm

Having problems again with my 2004 chrysler sebring V6 2.7L ..its overheating again..i replaced ..water valve coolant

ErI

February 29, 2016 at 5:33 am

I have a Chrysler 300 2005 model. I bought the car less than 6 months ago and it's been giving me problems for 4 months. First major problems I had 5 different water leaks. Second major issues engine rattles loudly and want even crank now. Mechanic checked car out and said get a new engine. I haven't had any time to enjoy the car at all. Has been sitting up for last 2 months and I[Show More]I have a Chrysler 300 2005 model. I bought the car less than 6 months ago and it's been giving me problems for 4 months. First major problems I had 5 different water leaks. Second major issues engine rattles loudly and want even crank now. Mechanic checked car out and said get a new engine. I haven't had any time to enjoy the car at all. Has been sitting up for last 2 months and I'm debating on getting a engine. $2000 or more for a rebuilt engine and also mechanic cost additionally. I will never buy another chrysler ever.

Mark

February 28, 2016 at 10:18 pm

People.. You bought a USED car and you don't know its history.. Was it floored all the time, revved up, driven rough (car could look new but driven very hard) I bought 6 2003 - 2009 Chrysler Sebring/Dodge Avenger's for our Company .. These were driven by different people and these cars all had over 150,000 miles before we got rid of them and they were running perfect..... We changed oil every [Show More]People.. You bought a USED car and you don't know its history.. Was it floored all the time, revved up, driven rough (car could look new but driven very hard) I bought 6 2003 - 2009 Chrysler Sebring/Dodge Avenger's for our Company .. These were driven by different people and these cars all had over 150,000 miles before we got rid of them and they were running perfect..... We changed oil every 3,000 miles with correct weight of oil, no Quick Lube type places or cheaper oil, Name brand oil and correct weight... Plus we changed coolant as per Chrysler recommendations ... Only 1 2003 had a water pump failure under warranty, then it was problem free and that car my Niece bought it and drove it until she finished school/college in 2015 !! She now has a 2014 Dodge Avenger SXT we had but its a 2.4 4cyl and only 2,000 miles ,was a Gift to her from the family..as was intended when we bought it.. Remember if you bought it used as many did and over 100,000 miles it is normal to get problems....Just because its new to you doesn't mean its a new car !! I have employee's who owned Honda's, Toyota's, BMW, Audi, VW, Mercedes, GM, Ford who have changed their thinking on Chrysler products as the Company car they are issued are reliable, even though they are driven HARDER than their own private vehicle.. I bought Chrysler products for our Company as my father was the founder of the company and we have a Chrysler dealer next door,giving us a great deal...I even bought a new BMW for myself and wife through the dealer...I now drive a Chrysler 300 HEMI 300 "S" and its the best car ever,seriously...Unreal power,and 30 mpg highway omg !

Raymond

January 18, 2016 at 9:21 pm

I own an 08 magnum that also has 2.7 engine.. Been having problems with it as well . Replaced the timing set,water pump,got the heads redone and still having oil pressure problems.. Next is oil pump but the cost of parts and mechanics is getting up there.. Who can I talk to about this?

Edd

January 6, 2016 at 7:31 pm

I am thinking of buying a 99 Sebring (JXI trim) with a 2.5 v6. the odometer reads 99500 mi. I've been reading story after story about all the problems with the 2.7 engine and the absolutely shameful treatment from CHRYSLER. Can you tell me if the 2.5 engine has the same problems as the 2.7's.In all the complaints, not one mentions the 2.5 but a few did use term small engine. Thanks and I loo[Show More]I am thinking of buying a 99 Sebring (JXI trim) with a 2.5 v6. the odometer reads 99500 mi. I've been reading story after story about all the problems with the 2.7 engine and the absolutely shameful treatment from CHRYSLER. Can you tell me if the 2.5 engine has the same problems as the 2.7's.In all the complaints, not one mentions the 2.5 but a few did use term small engine. Thanks and I look forward to your reply.

Monica

December 19, 2015 at 8:53 pm

2007 chrysler 300 my car has 55552 miles and car got a lifter tick at 45thousand miles , so there is obviously a problem here , im wondering who should i go to about the problem because the dealership continues to ignore the problem

Yvonne

December 2, 2015 at 4:36 pm

I brought my 2005 Sebring in February 2015 now my engine is gone. Something to do with the oil getting up to the engine

Colin

November 30, 2015 at 11:41 pm

About to buy a 2005 GTC Sebring convertible with a 2.7L engine in it with only 95k on it, can I get any feedback to whether if this is a good idea or not?

Tim

November 17, 2015 at 12:04 pm

Bought a 2002 Dodge intrepid with 148.000 miles 5/21/14 the engine now has 172.000 miles it runs fine had the waterpump replaced at 165.000 miles engine was sludge free the mechanic was surprised. I use max life full synthetic oil it has kept the engine clean. The oil light came on last month so i shut it off had it towed asap to the mechanic he found that the oil pressure sensor has been bad a lo[Show More]Bought a 2002 Dodge intrepid with 148.000 miles 5/21/14 the engine now has 172.000 miles it runs fine had the waterpump replaced at 165.000 miles engine was sludge free the mechanic was surprised. I use max life full synthetic oil it has kept the engine clean. The oil light came on last month so i shut it off had it towed asap to the mechanic he found that the oil pressure sensor has been bad a long time and i wasnt getting the right pressure. If these engines really are trash i want to know why it survived the timing chain snapping in 2012 without destroying anything, waterpump failed without sludge building up and i ran around for a month with low oil pressure it did not blow up they claim these things are impossible! Now its back on the road running fine. Keep synthetic oil in it and it wont sludge up. I could tell you storys about my ford, chevy and buick that would give you nightmares but you get online and people praise those pos.

Troy

November 4, 2015 at 6:59 am

I feel they already new da problem with yhe 2.7 they just wanted they money never had a car built with these many problems

Paulina

October 28, 2015 at 4:01 am

2.7 are peices of shit this is the second chrysler 300 2006 that has caused the thermostat to burn a hole threw the plastic because the motor gets too hot

mrlew

October 25, 2015 at 4:33 am

I just bought my daughter a 2004 Dodge Stratus with 120 K miles on it from a neighbor. The car overheat, and I don't know what to do about it. I think. Should man up and fix these problems for the customers that are having issues, or everyone should just start boycotting Dodge. I bought the car for my daughter because she's going back and forth to college to become a registered nurse. I don't thi[Show More]I just bought my daughter a 2004 Dodge Stratus with 120 K miles on it from a neighbor. The car overheat, and I don't know what to do about it. I think. Should man up and fix these problems for the customers that are having issues, or everyone should just start boycotting Dodge. I bought the car for my daughter because she's going back and forth to college to become a registered nurse. I don't think it's cool to have Dodge mess over so many people when they know they have a problem. I feel that. Should serve dear customers like I served my country as United States Army with pride and dignity.

Jay

October 12, 2015 at 6:27 pm

I bought a 2007 dodge magnum with the 2.7 in 2012. Since then several repairs have been done to it. The first one that was weird was a water pump repair and replace, once the engine was taken apart not only has the oil filled with water, but we notice an excessive amount of slug throughout the engine. So it got cleaned and designed for the most part. Fast forward not even 3 year the new water pump[Show More]I bought a 2007 dodge magnum with the 2.7 in 2012. Since then several repairs have been done to it. The first one that was weird was a water pump repair and replace, once the engine was taken apart not only has the oil filled with water, but we notice an excessive amount of slug throughout the engine. So it got cleaned and designed for the most part. Fast forward not even 3 year the new water pump that was installed had began to fail. Took my car to the shop, same situation water in the oil and slug. Now the slug is clogging his engine again, my technician cleaned out what he could but ultimately my engine failed due to oil loss from the oil pump screen getting clogged. This is a huge set back for me and my family. Due to the knowledge I aquire from this sight no matter what type of oil I used my engine was bound to slug up again and fail. To replace this engine is unbarable in cost. What can I do about this engine defect.

Airicka

October 11, 2015 at 11:19 pm

2006 chysler (2) & a 2006 Dodge Charger

Steven

September 20, 2015 at 6:30 am

Bought a 1999 Intrepid with 91k miles from my neighbor. She and her late husband purchased the car new. Her husband didn't drive it the last year he was sick. Their son drove it to the gas station on a visit with them when it had to be towed backed home. The car is immaculate in and out and was garage kept. I paid $700 as-is, not running. I paid a mechanic $500 to change the timing chain/water pum[Show More]Bought a 1999 Intrepid with 91k miles from my neighbor. She and her late husband purchased the car new. Her husband didn't drive it the last year he was sick. Their son drove it to the gas station on a visit with them when it had to be towed backed home. The car is immaculate in and out and was garage kept. I paid $700 as-is, not running. I paid a mechanic $500 to change the timing chain/water pump/gears. New intake and valve cover gaskets and a tune-up. Waste of money as the valves were bent after the timing chain broke. Next I spent $800 on a junkyard engine and $500 on labor. Flushed the petroleum-based oil out and put in synthetic from now on. Now I have $2,500 in the car and I'm afraid of that engine failing too! Getting away with putting this engine in cars knowing they are not right is despicable! I didn't put 2 and 2 together until I bought this car. I had a Stratus that the timing chain/belt broke and trashed the engine. No more Dodges for me!

holly

September 20, 2015 at 3:34 am

I myself am wondering how a person goes about filing a lawsuit or complaint about this 2.7 engine and if there is anything the consumer has to do since they are known for that type of engine failing I recently purchased a 03 Concorde didn't even have it a week and had that happen to me on my way to an important appt no cause or explanation didn't have any clue till I did a lil research and found t[Show More]I myself am wondering how a person goes about filing a lawsuit or complaint about this 2.7 engine and if there is anything the consumer has to do since they are known for that type of engine failing I recently purchased a 03 Concorde didn't even have it a week and had that happen to me on my way to an important appt no cause or explanation didn't have any clue till I did a lil research and found this out about the engines failing prematurely I really hope there is any hope in to figuring something out and getting this resolved I really love my car its the first car I've ever owned and I am 25 also a mother of 3 boys so I was really depending on this vehicle

tramael

September 19, 2015 at 4:44 pm

My 2009 Chrysler 300lx 2.7engine motor went went out on me I had oil change no interact tell it was low on oil it cost to much on a motor wat can do about this

Duane

September 6, 2015 at 12:56 am

I purchased a 2002 Dodge Stratus ES with the 2.7L V6 for my daughter. Ran absolutely great for about 1 year. We took a 600 mile trip from Florida to Mississippi and the car ran perfect. After 24 hours of arriving in Mississippi, the car was dead. Had it towed to a local Dodge dealer who kept it for 3 weeks trying to figure out what was wrong with it. After having several mechanics look at it,[Show More]I purchased a 2002 Dodge Stratus ES with the 2.7L V6 for my daughter. Ran absolutely great for about 1 year. We took a 600 mile trip from Florida to Mississippi and the car ran perfect. After 24 hours of arriving in Mississippi, the car was dead. Had it towed to a local Dodge dealer who kept it for 3 weeks trying to figure out what was wrong with it. After having several mechanics look at it, they finally discovered that the water pump (internal to the engine) had failed and leaked water into the oil pan. No one know for sure when the water pump failed, but this caused the oil to turn to a thick sludge. This in turn caused the oil to clog all oil passages in the engine to include the double over head cams. Result... four burned out camshafts and everything in between. Now the engine is complete scrap metal, not to mention the entire car. They want $8000 to replace the engine. With what... another 2.7L V6? I don't think so. Dodge/Chrysler needs to fess up to this disaster of an engine. I've read thousands of posts and complaints and they sit back and laugh. With a daughter in college, there is no way we can afford a new car.

Lester

August 10, 2015 at 6:31 pm

I have an 01 Sebring with the 2.7l engine car ran good for 300 miles then it blew had a new engine installed got 7,000 miles out of it then it blew I am retired and on fixed income Chrysler should have pulled that engine from production years ago luckily I have my old Harley as backup good and dependable even though it's an 86 who can I contact to see if anything can be done about this I can't aff[Show More]I have an 01 Sebring with the 2.7l engine car ran good for 300 miles then it blew had a new engine installed got 7,000 miles out of it then it blew I am retired and on fixed income Chrysler should have pulled that engine from production years ago luckily I have my old Harley as backup good and dependable even though it's an 86 who can I contact to see if anything can be done about this I can't afford another engine and car is only worth 300 at scrap yard which is really sad because I had just had the whole front end rebuilt at a cost of 1200$ and car itself is in like new condition

Danielle

August 3, 2015 at 3:36 pm

My 2010 Chrylser Sebring only had 75,000 miles on it when I was told it needs a new engine, I always changed the oil every 3,000 miles and used the more expensive oil. There was no warning of this, once in awhile I would get an alert that the oil was low so I would have it checked and they told me it was fine, Then one day as I got off the freeway the engine just stopped. I was able to roll it ove[Show More]My 2010 Chrylser Sebring only had 75,000 miles on it when I was told it needs a new engine, I always changed the oil every 3,000 miles and used the more expensive oil. There was no warning of this, once in awhile I would get an alert that the oil was low so I would have it checked and they told me it was fine, Then one day as I got off the freeway the engine just stopped. I was able to roll it over to the side of the road. The dash and alert system gave no warning of an engine problem. Usually the alert system will tell you to turn the engine off immediately if there is a serious issue. After 10 minutes the car started up again and i drove it home. The next day I took it to the mechanic who said it needs a new engine. The check engine light did turn on but it gave an alert of a gas cap issue, I made several complaints and got nowhere. I had a small warranty on the car but it did not cover anything major like a new engine. Chrylser should have been put our of business a long time ago and there should be many warnings about safety before other innocent people buy these cars, Im the one who has to pay for all of this and I had no idea these engines are so bad. This should be illegal to continue to make bad cars and sell them to the public with no good warranty on them to cover the automakers mistakes. This has been an issue for alot of people so clearly they know about it but dont care. Everytime I see someone driving a Chrylser of anykind I want to tell them to trade it in ASAP!

Teresa

July 31, 2015 at 11:25 pm

Dodge needs to do something about these vehicles I have a 2002 dodge intrepid 150,000 mine keeps over heating I'm tired of this

Rick

July 4, 2015 at 6:16 pm

I've got an 01' Intrepid w/ 77K miles that blew it's water pump while my wife was riding in it. Fortunately,my wife knew to tell the driver to turn off the a/c and turn on the heater full blast. They pulled over when they could and the husband of the driver/owner and me towed it to his house. They went and intermediately bought a 13' Impala and we can have the Intrepid once we know if it will live[Show More]I've got an 01' Intrepid w/ 77K miles that blew it's water pump while my wife was riding in it. Fortunately,my wife knew to tell the driver to turn off the a/c and turn on the heater full blast. They pulled over when they could and the husband of the driver/owner and me towed it to his house. They went and intermediately bought a 13' Impala and we can have the Intrepid once we know if it will live again. I'm pretty sure no serious engine damage was done, but I'll know more when I change the pump and drive it. Then we'll talk about a token price for it. But this is when I discovered all of the info about the 2.7 on the websites. I'm old school, and old, and have always tended to stay away from Chrysler products since the 60's. The always seem to put some relatively inexpensive part deep in the engine or trans that fails. And it takes $2,000 to tear it apart to change it. Most of the posts here have something in common. That is that their "mechanics" that tell owners all kinds of things that have nothing to do with the problems. I would tell anyone who doesn't know about how cars work and don't have the time or inclination to learn, but has this problem to buy another car. Don't throw money away to fix it. You won't find an honest mechanic and even if you do and have the engine fixed properly, it will never be the same. Get another car with the warranty still in effect. Think seriously about the cars with a 100K warranty. In any case, stay away from Chrysler.

Ben

July 4, 2015 at 3:24 pm

I have a 06 dodge charger car stop had to get tow to the house it turn over but no start. I got new battery alternator new fuel pump new starter new sparkplugs new timing chain with 114k miles turns over but no start n the price for a new motor $3.200 an I swipe relays n check fuses but none of that work I love my car I just want it fix

jose

June 30, 2015 at 5:50 pm

Bought a 2006 Chrysler 300 2.7 liter at 84000 miles for $6900 car honestly only gave me about 20000 miles. Besides general repairs that have nearly cost me about $2500 on top of the $6900 brings that to $9400 I am not willing to pay $2500 or $3000 for another engine of its kind now that this had reached its peak and is completely blown. I turned it on to go to work this morning an it gave me a fa[Show More]Bought a 2006 Chrysler 300 2.7 liter at 84000 miles for $6900 car honestly only gave me about 20000 miles. Besides general repairs that have nearly cost me about $2500 on top of the $6900 brings that to $9400 I am not willing to pay $2500 or $3000 for another engine of its kind now that this had reached its peak and is completely blown. I turned it on to go to work this morning an it gave me a faulty start. Then while I was on the road it felt very very heavy like it didn't want to run. Its happened before so I just payed no attention to it. All the sudden it was making a gurgling sound every time I stepped on the gas I knew something wasn't right. I was pulling into to work an boom had the loudest knock and then some really bad screeching noises an I knew that was the end. Im sure one of the piston heads blew. The sad thing is my gauges marked nothing no check engine light no warning light nothing it just up and did that out of nowhere.Thats the sad truth! After this I will probably never buy another Chrysler product again. Screw you Chrysler car industry schmucks for making a faulty engine of such an actually letting it make it to the public. I would please like some information on how I can get on this lawsuit thing I wanna take to their asses!

Tim

June 30, 2015 at 11:44 am

I bought a 2002 dodge intrepid 5/25/2014 it had 148.000 miles on april 16th 2015 i noticed my engine was overheating and dumping out fluid so i saved for 2 months on 6/21/2015 i picked the car up its running good and not overheating i get out and my engine has a noise. One shop tells me the timing tensioner is bad others tell me the lifter is bad. The mechanic said all of the timing parts were in [Show More]I bought a 2002 dodge intrepid 5/25/2014 it had 148.000 miles on april 16th 2015 i noticed my engine was overheating and dumping out fluid so i saved for 2 months on 6/21/2015 i picked the car up its running good and not overheating i get out and my engine has a noise. One shop tells me the timing tensioner is bad others tell me the lifter is bad. The mechanic said all of the timing parts were in goodshape when he had it apart and didnt need replaced.I cant afford to have the car fixed again. I really do love the intrepid its ashame chrysler screwed up the timing/waterpump design. I dont know what my next move,is..

Alexander

June 24, 2015 at 11:12 pm

The problem is this: the dealers who sell these used Chrysler 2.7 liter V6 engines either know or should know of the class action problems Chrysler is facing due to catastrophic engine failures with this product. Dealers like DriveTime who push these "pieces of crap", a common quote among seasoned mechanics, are just as liable for fleecing unsuspecting buyers. It is no wonder that Daimler-Benz div[Show More]The problem is this: the dealers who sell these used Chrysler 2.7 liter V6 engines either know or should know of the class action problems Chrysler is facing due to catastrophic engine failures with this product. Dealers like DriveTime who push these "pieces of crap", a common quote among seasoned mechanics, are just as liable for fleecing unsuspecting buyers. It is no wonder that Daimler-Benz divested their Chrysler holdings once this issue became common knowledge by those whose business it is to market automobiles. Caveat Emptor (Buyer Beware) is good advice. Cavete Vendit (Seller Beware) is just as valid. Buy a bad product and pay the price. Push a bad product and pay treble damages!

Ted

June 23, 2015 at 1:18 pm

How can you buy a car used and then blame the manufacturer for problems it has. The 2.7L engine is an extremely well built engine. They have not changed anything from 1998 to 2010 so why are we going after the early years saying that the 2.7L is the problem. We should be going after the oil companies who said there oil was up to par for the advanced engine in 1998. Also from my experience with the[Show More]How can you buy a car used and then blame the manufacturer for problems it has. The 2.7L engine is an extremely well built engine. They have not changed anything from 1998 to 2010 so why are we going after the early years saying that the 2.7L is the problem. We should be going after the oil companies who said there oil was up to par for the advanced engine in 1998. Also from my experience with the sludged 2.7L engine its due to lack of maintance on the customers part. I have worked on many 2.7L engines with over 200,000 miles that were maintained properly with religious oil changes every 3000 miles and not a spec of sludge in them. I believe the issues are lack of customer maintance and in the early years oil companies not selling a good product like today.

Jeremy

June 13, 2015 at 8:40 pm

I just recently bought a 1999 Chrysler Sebring and just 2 days my driver side tire caved in while I was driving I don't know if the problem has anything to do with what they were talking about in the recall as far as the lower ball joints, but that whole section were my tire caved in all those parts are off even part of the axle, is there someone I can contact concerning this issue seeing that me [Show More]I just recently bought a 1999 Chrysler Sebring and just 2 days my driver side tire caved in while I was driving I don't know if the problem has anything to do with what they were talking about in the recall as far as the lower ball joints, but that whole section were my tire caved in all those parts are off even part of the axle, is there someone I can contact concerning this issue seeing that me and my wife could of died luckily we were not on the freeway and did not have our son with us WHAT CAN I DO? WHO CAN I CALL? so the issue can be fixed.

dale

June 9, 2015 at 5:07 pm

engine stalls / falls on face at 2500 rpm

addie

June 2, 2015 at 11:03 pm

this engine is a piece of junk bought a used 300 with this junk in it engine has 101.000 on it drove it less than 500 miles now i need a complete overhaul due to waterpump failure wow what a great designed engine who the fool ? answer the consumer ha ha tks chrysler

Frank

June 1, 2015 at 7:02 pm

2002 Chrysler Concorde 86,000 miles well maintenanced all of the sudden car starts overheating. No leaks in reservoir or hoses. Took it to the shop and was informed of a blown head gasket potentially costing me up to $2000. I need help fixing this issue

Patricia

May 28, 2015 at 12:55 pm

All seem to be the same problem beware of these cars look nice but-----I have the 2006 Sebring same problem coolant issue fixed was cutting out and now head gasket car looks like new------

Christina

April 30, 2015 at 11:32 pm

08 dodge charger 2.7 just took a shit. $1500 later it is still running bad. Re did the timing chain, valves etc. Now its still throwing the p0016 code for timing. Replaced sensors wires look fine. Had no problems before the timing went.

Salena

April 29, 2015 at 3:13 pm

We have a 2010 Chrysler Sebring that is a huge paperweight in the driveway it started msking all kinds of noise thought we had bought bad gas. The noise continued. We took it to a Chrysler dealershio told them about the noise and the oil light coming on and how the car would quit when trying to stop. They diagnosd the car at needing a timing chain tensioner. Cost us 1500. The oil light con[Show More]We have a 2010 Chrysler Sebring that is a huge paperweight in the driveway it started msking all kinds of noise thought we had bought bad gas. The noise continued. We took it to a Chrysler dealershio told them about the noise and the oil light coming on and how the car would quit when trying to stop. They diagnosd the car at needing a timing chain tensioner. Cost us 1500. The oil light continued to come on ntuis is one car that we did the up keep on it needless to say the car is still broje oil lihht still coming on and a noise has came back. So now we are looking into a new motor because we still owe on this car. I will never buya chrysker car aanymore. Which is vrry unfortunate because they are a sharp looking car. Chrysler you shoukd do something to keep your customers happy.m

myles

April 16, 2015 at 9:05 am

please give me a call regarding an oil sludge claim thank you.

Toyrica

March 31, 2015 at 3:19 am

In 2008, I bought a 08 Dodge charger. I have been having engine problems since 2010 but I've had over 20 mechanics look at it and they just say the same thing that I need another engine. I kept the oil changed in spite of the oil leaks, but I just had to buy a '13 Toyota corolla because it just recently broke down.

gf

March 23, 2015 at 6:40 pm

2004 Chrysler Sebring GTC Convertible I purchased the car with 134K miles. It had a code for Cam shaft Position Sensor. It had stop leak in the coolant. The oil was jet black. The heat was extremely slow to warm up. The coolant bottle stays empty no matter how often it's filled. SOLUTION-Drain the old coolant and add a highly effective stop leak. add an engine flush while holding high idle for ten[Show More]2004 Chrysler Sebring GTC Convertible I purchased the car with 134K miles. It had a code for Cam shaft Position Sensor. It had stop leak in the coolant. The oil was jet black. The heat was extremely slow to warm up. The coolant bottle stays empty no matter how often it's filled. SOLUTION-Drain the old coolant and add a highly effective stop leak. add an engine flush while holding high idle for ten minutes. change the oil and swap out a quart with Marvel Mystery Oil. drive 200 miles then change to a full synthetic but keep checking the oils color and when its brown drain it. The stop leak will clog heater core but it also stops the oil water mixing that kills the engine. These cars all have sexy designs that lure you in and then your hooked on them. The key is to patch-em-up and flip-em. Then buy an old Toyota and forget being flashy for a while.

Toyrica

March 19, 2015 at 1:12 am

In 2008, I bought a 08 Dodge charger. I have been having engine problems since 2010 but I've had over 20 mechanics look at it and they just say the same thing that I need another engine. I kept the oil changed in spite of the oil leaks, but I just had to buy a '13 Toyota corolla because it just recently broke down.

luis

March 6, 2015 at 7:58 pm

Hi my name is Luis I have a 2006 Chrysler 300 2.7 engine first engine died at 94, 000 miles due to build up slug. Had another 2.7 put in with only 28,000 miles and it only lasted 2 years with build up slug.now I have a Chrysler 300 in my garage with no engine. Chrysler refuses to recall 2.7 engines and they know about the 2.7 issues

greg

March 2, 2015 at 5:52 pm

2004 stratus 2.7 v6 180000 miles running fine bought it new. only use synthetic oil. change every 7500 miles. drive it 50 miles to work daily. ddont know if i am one of the lucky ones or taken care of it had anything to do with it? you decide!

Teresa

February 27, 2015 at 11:41 am

Just bought a 2002 dodge intrepid already having problems with it. Who do I need to contact about class action lawsuit?

Steven

February 26, 2015 at 8:09 am

On the 2.7 there are two catalytic converters. One on each side of oil pan. This set up cocentrates heat to oil pan and this in turn burns out oil due to high temps, quicker than regular oil change intervals. Oil becomes sludge and catastrophic engine damage can result from this. Bottom line every engine has quirks particular to its design. Unfortunately car manufactures know about these issues bu[Show More]On the 2.7 there are two catalytic converters. One on each side of oil pan. This set up cocentrates heat to oil pan and this in turn burns out oil due to high temps, quicker than regular oil change intervals. Oil becomes sludge and catastrophic engine damage can result from this. Bottom line every engine has quirks particular to its design. Unfortunately car manufactures know about these issues but fail to inform consumer and unecessary damage could have been otherwise avoided by proper prevetative maintenane. Anyone who has this particular engine should bear this in mind and switch oil sooner and use one designed to withstand higher temps.

Glenn

February 18, 2015 at 11:16 pm

On August 23rd.,2014 from a Ford dealership used car lot I bought a Dodge Stratus for my Son as his new Ford Fusion was t-boned and demolished and the insurance claim barely paid it off but left with no way to get to work, thus this purchase. It had 123,262 miles on it and was previously owned by a mechanic who "took care of it" per the salesman. Clean and ran good but after having it a few months[Show More]On August 23rd.,2014 from a Ford dealership used car lot I bought a Dodge Stratus for my Son as his new Ford Fusion was t-boned and demolished and the insurance claim barely paid it off but left with no way to get to work, thus this purchase. It had 123,262 miles on it and was previously owned by a mechanic who "took care of it" per the salesman. Clean and ran good but after having it a few months we took it in for a due oil change and were told that nearly everything was leaking, including the engine. I spent over $1,300.00 for all seals, gaskets and all else to be fixed but the engine as the Service Manager wanted to make sure the rest was fixed and also the bill would e greater for the engine due to the fact of poorly engineered design. We were never aware of Chrysler's problems as this is the first Chrysler product in the Wright Family, always has been GM or Ford. The oil change the odometer had 127,921 miles on it on 11-14-2014 and now on 02-09-2015 it seized and cannot be logically fixed, too much $! Contacted the dealer where bought and faxed all repair info but have not heard back as of yet. I am out of work for the last five months and have no income. I have but one other car and he is using it to go to work, 48 miles a day. If some company hires me it will be absolutely impossible for both of us to get to work in just one car. Please inform me as to how to get on this lawsuit as this is Chrysler's problem and they need to "nut up" to their responsibility for all concerned. An absolute disgrace of a former American company with a rich history to take a blind eye to the American public, their hard work and loyalty which Chrysler has enjoyed and prospered for many, many decades. Even the C.E.O. of Fiat had expressed a woe of regret of buying this car maker for all the problems and debt that came to light after doing so. Should of did his "homework" as we all should have did to stay away from misleading, contemptuous, greedy and corrupt officials of Chrysler. I hope we can settle this and they pay dearly and return the profit they made and lose even more.

robert

February 17, 2015 at 6:18 pm

auto repair shop worked on the 2.7 L engine because of coolant leaks after fixing leaks the engine built up pressure and then blue head gasket 100 miles later and the owner said its my fault I told the owner to look at the class action lawsuit.

Christel

February 16, 2015 at 3:03 pm

I bought a 2004 Chrysler Sebring from someone I know. They told me they had replaced the timing belt within the 6 months before I bought it. A year and a half and 30,000 miles later, I went out to start my car and it would not start. I had it towed to my mechanic who told me the timing chain snapped and shredded my engine. There was no warning what-so-ever that there was any problem. It came [Show More]I bought a 2004 Chrysler Sebring from someone I know. They told me they had replaced the timing belt within the 6 months before I bought it. A year and a half and 30,000 miles later, I went out to start my car and it would not start. I had it towed to my mechanic who told me the timing chain snapped and shredded my engine. There was no warning what-so-ever that there was any problem. It came as a complete shock. I'm an out of work single mother, I can't afford a new engine. While looking on the internet for a used engine I came across hundreds of complaints about my engine. What makes me angrier is that Chrysler knows this engine is crap and refuses to do anything. I can not afford a new engine or a new car so I am completely screwed!

wayne

February 10, 2015 at 4:27 pm

my engine died at 108000 mi. the oil light came on and i pulled over, brought it to chrusler and was told 5700 for new engine! funny, i was due for an oil change at 108000. had it rebuilt in home state of nj at a cost of 3000. combined with towing and car rental and im out 4 grand. a tech at chrysler told me they were notified by chrysler to check oil every 1000 miles. obviously something wrong he[Show More]my engine died at 108000 mi. the oil light came on and i pulled over, brought it to chrusler and was told 5700 for new engine! funny, i was due for an oil change at 108000. had it rebuilt in home state of nj at a cost of 3000. combined with towing and car rental and im out 4 grand. a tech at chrysler told me they were notified by chrysler to check oil every 1000 miles. obviously something wrong here. im in new jersey, i have a 2007 chrysler 300 with a 2.7l engine

Tony

February 6, 2015 at 3:27 am

2.7l engine Chrysler should be held responsible for cause they knew engine had flaws but people who bought the cars didnt. It's sad Chrysler a company they size want stand by product that they made. .. End of day it's automotive robber..

Zach

January 29, 2015 at 7:17 am

I own a 2005 Chrysler sebring convertible. I absolutely love it. What many people dont realize this, but the problem is actually the engine its self. The 2.7L V6 DOHC engine and some other model engines but most commonly this one. Due to the fact of that the WATER PUMP is an internal version rotated by the TIMING CHAIN instead of the SERPENTINE BELT as in most vehicles. seems like great idea right[Show More]I own a 2005 Chrysler sebring convertible. I absolutely love it. What many people dont realize this, but the problem is actually the engine its self. The 2.7L V6 DOHC engine and some other model engines but most commonly this one. Due to the fact of that the WATER PUMP is an internal version rotated by the TIMING CHAIN instead of the SERPENTINE BELT as in most vehicles. seems like great idea right? Wrong due to the water pump being exposed to MUCH hotter temperature (difference of over 100 degrees) okay with that being understood, Rubber seals and bearing are extremely sensitive to HIGH temperature, causing them to break down and causing the water pump to leak from the weep hole (designed to spill antifreeze onto ground for u to be aware of a problem) Heres the real problem, the weep hole in the 2.7L V6 DOHC Leads to the oil pan, DIRECTLY INTO UR OIL! So not only do you not know if you are having a leaking water pump but now you have Antifreeze and water in ur oil. okay heres what alot of people have trouble understanding, Oil will boil on its own but it takes 500 plus degrees to do so, okay water boils at around 100 degrees and antifreeze will boil around 150. okay well when oil boils it sludge's up and becomes a molasses type consistency and that engine has very small pilot holes at the top of the engine for the cam shafts, valves and all the small inter working components. So for oil the consistency of molasses it wont work. Now if u have an engine that is having high pitch squealing and such with this engine in it, Immediately take it to a shop or have it towed. if u so decide to keep it. the engine may have to be rebuilt depending on how far the damage has gotten and everything, if u catch it early enough u can flush the engine with new oil every 2,500 miles (after replacing water pump) I replace my water pump every 80,000 miles and my oil every 5,000 (full synthetic oil to help keep seals and ever thing super clean and well lubricated) If you have any questions feel free to contact me.

Patrick

December 25, 2014 at 6:26 pm

01 sebring convertible Nast lost power on freeway before I could get stopped it died when I opened the hood engine oil was sprayed everywhere. I'm assuming timing chain failure

Walt

December 25, 2014 at 3:00 am

I too am experiencing this problem with my Sebring 2.7L V6.bought it at 119,000 miles Now its at around 140,000 It just all of a sudden started stalling and dieing on me. I have kept it maintained and all. I loved this car! Then the problems just come out of left field all of a sudden, same as other complaints. Sitting at light or driving at a low speed and suddenly a low idle then die! It cranks[Show More]I too am experiencing this problem with my Sebring 2.7L V6.bought it at 119,000 miles Now its at around 140,000 It just all of a sudden started stalling and dieing on me. I have kept it maintained and all. I loved this car! Then the problems just come out of left field all of a sudden, same as other complaints. Sitting at light or driving at a low speed and suddenly a low idle then die! It cranks back up but this shouldn't be happening period! I have replaced everything from every sensor to alternator and batteries to no avail. Car was great but now its just turned to problems. Good thing God has my back so im not worried and I will be getting a new car soon but it wont be another Chrysler I don't think, not with all the badfeedback and lawsuits of them lying about car issues and still put this model out. That's jut pure greed and evil. I pray all are fortunate to get new cars. Look to God He will fix it. Oh yea by the way how can I get involved in this lass action lawsuit this car can potentially kill someone the way it does..smh

Tommy

December 23, 2014 at 5:31 am

I have yet to be contacted concerning my chrysler 300 engine failure and become part of the class action lawsuite.

Elaine

December 10, 2014 at 2:31 am

This IS MY SECOND COMPLAINT AND A LAWYER STILL DIDN'T CALL ME.I Purchased a new Chrysler 300 the engine locked.The factory warranty and the extended warranty was still in effect ,but chrysler wouldnt honor either.

roger

October 5, 2014 at 10:17 pm

My wife Shawn and I bought our daughter a car a 2003 beautiful Chrysler Concord with 97,000 miles on it for being 9-10 years old I thought it was a no brainer ....and 123,000 miles and 500 hundred miles left before the oil change the engine blew... Please add me to this list....

Terry

September 11, 2014 at 2:30 am

I bought a 2001 stratus with 109k at the beginning of this year (2014) April or May, I have to check my record for the exact date. On August 15 my engine blew leaving me stranded on the interstate. I bought the car for $3500 because I'm a student and need a dependable car. It was in great shape with low miles. Now I'm struggling to get to work and school. I was looking for a new engine when I bega[Show More]I bought a 2001 stratus with 109k at the beginning of this year (2014) April or May, I have to check my record for the exact date. On August 15 my engine blew leaving me stranded on the interstate. I bought the car for $3500 because I'm a student and need a dependable car. It was in great shape with low miles. Now I'm struggling to get to work and school. I was looking for a new engine when I began to see tons of reports on this sludge problem. Please include me in this lawsuite. I need help.

Lu

October 8, 2009 at 6:54 pm

I got screwed too on my car I bought a 1999 Chyrsler Concord with the 2.7 engine, not knowing all this was going on with this engine. The car looked so good and I thought I was getting a deal at $3500/ I did this last Nov, and after ten months the engine blew up. Grant you it had 97,000 miles on it, after adding 3,000 miles. Now I have a note to finish paying and no car to get to work and ther[Show More]I got screwed too on my car I bought a 1999 Chyrsler Concord with the 2.7 engine, not knowing all this was going on with this engine. The car looked so good and I thought I was getting a deal at $3500/ I did this last Nov, and after ten months the engine blew up. Grant you it had 97,000 miles on it, after adding 3,000 miles. Now I have a note to finish paying and no car to get to work and there is no one to help because the car is too old. My mechanic check on a use engine to put in it and they wanted $3000 for it and you know it is going to do the same thing, you just don't know when. I would not waist anymore money doing that. The saddest part is you know the car dealer knew when he sold it to me that the car would not last a year and the note is for 2 years. I am interested in the class action suit. I am 68 years old and can not afford another note. I believe the should have recall these engines long ago.

Melody

October 8, 2009 at 12:52 pm

I too, am a Chrysler victom. In 2003 I was on the NYS Thruway on my way to work and the motor seized while I was the passing lane. Lost control however; was able to pull it off to the center median. It simply died right there. I bought it as a second owner it had 34,000 miles on it and shortly after the engine light kept coming on. I tokk it back the dealer, fixed over a few times as they told me.[Show More]I too, am a Chrysler victom. In 2003 I was on the NYS Thruway on my way to work and the motor seized while I was the passing lane. Lost control however; was able to pull it off to the center median. It simply died right there. I bought it as a second owner it had 34,000 miles on it and shortly after the engine light kept coming on. I tokk it back the dealer, fixed over a few times as they told me. I then for 2 years took it to my own machanic becuase the engine light came on. Costing extra money in the thousands. I had to get a seond car paying two car pmts and starving to death and barley making my bills. Stress up the wazzooo. I paid $12,000 + on car I drove for less the n yrs having a 5 yr pmt plan. Total nightmail of my life.....I hate Chrysler and Dodge and used to swear by them. They cost me much personal pain. Not to mention could have been my life on the thruway that day.

Dominic

October 7, 2009 at 2:05 am

I have a 2001 startus with 100,000 miles. Oil light comes on at idle. Ive been told the motor is full of sludge. I have awlays changed the oil every 3000. Im scared to drive the car now. I live in northen illinois and i want in want more info on this proplem.

michael

October 6, 2009 at 2:51 am

i just boght a crhysler concord with a 2.7 and 3 days after the water pump went out then the engine blew.i am interested in a law suit.

Michelle

October 5, 2009 at 3:17 pm

I just purchased a 2001 Chrysler Concorde 6 days ago while driving the car yesterday it just shut off with no warning, I had it towed to a local garage and they tell me the motor is seized up due to oil sludge. I just purchased this damn car and love it but now I am faced with having to put a new motor in a car that I just purchased and the dealer says that they are sorry but they will not stand [Show More]I just purchased a 2001 Chrysler Concorde 6 days ago while driving the car yesterday it just shut off with no warning, I had it towed to a local garage and they tell me the motor is seized up due to oil sludge. I just purchased this damn car and love it but now I am faced with having to put a new motor in a car that I just purchased and the dealer says that they are sorry but they will not stand behind it. I want put on the class action lawsuit, this is totally insane. I wish I would have known about this motor before I purchased the car. Now I have a beautiful car that is just sitting.

Rebecca

October 4, 2009 at 4:14 pm

Just bought a 2004 Dodge Intrepid, with a 2.7, the next week the motor went out. I would like part in this law suit

charles

October 2, 2009 at 4:57 pm

having put 107,000 onmy 2.7 liter sebring touring sedan all of a sudden it overheated filled with engine oil an dantifreeze just junk

kevin

September 30, 2009 at 9:36 am

I have a 2006 chrysler 300 with a 2.7l engine. I bought the car with 30,000 mile on it. I thought i was getting the car of my dreams, After about 3 years and 89,000 miles and treating my car as if it was a baby, changing oil on time and washing it almost every day. I was pulling into a car wash when the oil light came on briefly so i went to jiffy lube. becouse that is were i get my service done.[Show More]I have a 2006 chrysler 300 with a 2.7l engine. I bought the car with 30,000 mile on it. I thought i was getting the car of my dreams, After about 3 years and 89,000 miles and treating my car as if it was a baby, changing oil on time and washing it almost every day. I was pulling into a car wash when the oil light came on briefly so i went to jiffy lube. becouse that is were i get my service done.They said it was a half a quart low so they topped it off and sent me on my way. the light was off and i got on the freeway and was heading home .When i got off the freeway exit i heard a noise coming from the engine. when i got home the noise was very loud. So i took the car to my mechanic and he said the rod bearing had spun and i needed a new engine 4,000.00 dollars .So after a mouth in shop and a new engine i got it back. within one week of having it back it stalled at a light and the idle positioning sensor light came on. It does this every time im at a light for longer than a minute. what the f_ _ _ else is going to go wrong. So much for my dream car !! Not a bad deal for a 32,000 dollar car that is 3years old. How can i join the law suit.

Cindy

September 30, 2009 at 4:28 am

My 2003 Dodge Intrepid 2.7 Lt left me and family stranded on July 4th weekend when water pump dumped coolant into the crankcase. I am the only one working to support a family of 4. We change oil and service regularly according dealers manual. I spent approx $1500 in parts and labor due to the check engine light since I got the car. The oil light comes on when idling a stop light or intersection[Show More]My 2003 Dodge Intrepid 2.7 Lt left me and family stranded on July 4th weekend when water pump dumped coolant into the crankcase. I am the only one working to support a family of 4. We change oil and service regularly according dealers manual. I spent approx $1500 in parts and labor due to the check engine light since I got the car. The oil light comes on when idling a stop light or intersection and still comes on even after several engine flushes ...... mechanic said this was due to sludge build up. Before water-pump incident the car engine would just stall while i am slowing down and turning at intersection or unto driveway or into parking. I have have already replaced the transmission for shifting down to 2nd and and not changing while on the highway. But the July 4th incident was the most bizarre, as we were on the Highway the oil light came on which was strange because we had just topped it up (no flickering this time) and when I looked in my mirror i saw a dense white smoke trailing my car, I tried to pull over as fast as i could only to find that the brake pedal went straight to the floor and I had to use the park brake to help stop the vehicle. at this time smoke was coming from under the hood and fire on the exhaust by the O2 sensor and brake line .... it seemed like fluid of some sort (brake or power steering) was leaking/spraying on the engine. We had to leave the car on the side of the street and had it towed to a mechanic shop the next day (this was approx 80 miles out of town). the mechanic first listened to the engine and told us that it was a failed water-pump, he then checked the oil and told us we need to replace the engine due to water and oil mixing and that this would cost anywhere from $4000 to $5000 to complete. We then checked with 3 other mechanic shops that told us the same thing. We ended up towing the car to the house as we do not have the money to fix. My Husband bought this car for my birthday in 2004 and we took great care of it and worked hard to pay it off and we could not even get a fair trade when we tried to exchange it. This product is clearly defective due to manufacturer design or substandard parts. I believe that the manufacturer should be held accountable to repair or replace my vehicle as well as reimburse me all the expenses I have incurred over the past 3 1/2 months due to this car along with some compensation pain and suffering. Please include me in the class action lawsuit.

Dennis

September 30, 2009 at 3:10 am

We bought a Dodge Intrepid used with 13K miles and right after we got it the check engine light came on and we spent approx $1500 to fix with no success. We attempted to trade it but dealer offered us next to nothing due to check engine light. We had mechanic flush engine several due to sludge build up ......this we could not understand. Now the water-pump dumped/mixed all the coolant into the [Show More]We bought a Dodge Intrepid used with 13K miles and right after we got it the check engine light came on and we spent approx $1500 to fix with no success. We attempted to trade it but dealer offered us next to nothing due to check engine light. We had mechanic flush engine several due to sludge build up ......this we could not understand. Now the water-pump dumped/mixed all the coolant into the crankcase and caught fire while we were on I95 going to visit on 4th of July. it is now sitting i my driveway as every mechanic i talked with wants roughly $3000 - $5000 to repair or replace engine. I filed complaint with Daimler Chrysler and they refused to help. Is there someone out there who can help us?

craig

September 29, 2009 at 5:13 pm

i brought my 1999 chrysler concord in 2007 and shortly after i got this car i immediately started having constant problems with this big machine no machine could ever figure out the main resource to this type of year model i have put many of my hard working dollars into this car just to end up on the side of the road broke down with my 2yr old little boy this seems like its a common problem w[Show More]i brought my 1999 chrysler concord in 2007 and shortly after i got this car i immediately started having constant problems with this big machine no machine could ever figure out the main resource to this type of year model i have put many of my hard working dollars into this car just to end up on the side of the road broke down with my 2yr old little boy this seems like its a common problem with this 1999 concord

Karlon

September 27, 2009 at 7:54 pm

2001 Chrysler Concord 70,000 mi water and oil mixed.

Mary

September 27, 2009 at 1:46 am

I purchased a 2001 Dodge (Brokedown) Intrepid from an auto auction recently( I know you take your chances with used cars but we all should not have the same problem. That mean manufacturer is doing something very wrong). The car was very clean inside and out with 110k miles. When they drove it in it was whisper quiet. I am a college student and was excited to get my first car I had saved up for al[Show More]I purchased a 2001 Dodge (Brokedown) Intrepid from an auto auction recently( I know you take your chances with used cars but we all should not have the same problem. That mean manufacturer is doing something very wrong). The car was very clean inside and out with 110k miles. When they drove it in it was whisper quiet. I am a college student and was excited to get my first car I had saved up for almost two years. When I picked the car up the next day it had a knocking noise and cut off when I switched gears to leave. They had to come out and jump start it for me. Then it cut off again less than two minutes while driving. I had to call a tow truck and had it towed to a mechanic who told me the engine was dead and my damage would start at least $2000. Almost more than the car cost. I wish I knew about this website before I pour my life savings into american made cars. Could have gotten something better for my money. Next time I get a Toyata Camry. I just want to break even before i'm out of thousands of dollars and still no car. How can I get in on the lawsuit. Rip offs!

Christopher

September 25, 2009 at 1:41 pm

SO YOU BOUGHT THE CHEAP INTREPID! This is the reason why I never buy the cheap version or base model of a car! Pay a little bit extra next time and get the better engine. I wouldn't have even considered buying an Intrepid with the smaller engine? That's just being cheap. I've owned many Chryslers, Dodges & Plymouths. Always the best version motors and equipment. Same with my Chevys and Ford[Show More]SO YOU BOUGHT THE CHEAP INTREPID! This is the reason why I never buy the cheap version or base model of a car! Pay a little bit extra next time and get the better engine. I wouldn't have even considered buying an Intrepid with the smaller engine? That's just being cheap. I've owned many Chryslers, Dodges & Plymouths. Always the best version motors and equipment. Same with my Chevys and Fords. You get what you pay for. Here's a good example: Back in the late 80's I purchased a Cutlass Supreme International series with the High Output motor. My friend bought the same year Cutlass (base model) with the 4cyl. His was junk with in two years and a few years later we both traded them in for new cars with in a week of each other. My car had almost twice the mileage and ran like it was new, his barely ran and leak oil bad! Who do you think got the better deal when we traded them in? Again, you get what you pay for. I understand the 2.7L's are junk and agree that Chrysler should pony up. BUT........... As for you who say I'll never buy from Chrysler again! Well they all have there good and bad cars. How about the Chevy Beretta's or the Ford Tempo 4cyl. cars or any Ford four cyl. car. That's why Ford bought Mazda because all Ford 4cyl's were junk and they knew it.Buy a Ford today and there all by Mazda or Nissan. My father-in-law bought 2 Tempos back in the late 80's. Both of these cars started to leak oil at 30,000 miles. by the time they got to 40,000 the heads cracked on both cars like clock work. Fords answer, not our problem! In the mid 80's, A friend of mine had a Mercury (LN7 EXP Escort) We went to the scrap yard to get him a head for his engine and was told that cylinder heads sold for $100 but if they had one for a ford it would cost $400 due to how rare a good one was. Then on top of that we found out that ford went out of there way to screw there customers with the help of Michelin tires. They spent a lot of money to make a metric rim just the right size that nether a 14 or a 15in. tire would fit on. This way ONLY Michelin had tires for those rims. A monopoly, and charged over $200 per tire. And remember Ford did this on purpose no mistake just GREED. And OMG don't get me started about the Ford Focus problems or the Ford van & trucks ignition switch fires!!! And as for the Chevy Beretta's, You might see one on the road once in a blue moon. I still see a lot of the Dodge Shadows still driving around. The shadow was the Dodge competition to the Chevy Beretta. The Beretta almost killed GM, they were that bad. And how about there trucks? For 17 years they knew that they were death traps in a side collision. They also knew that $12.50 per truck would fix the problem. They had to be sued to get them to fix it! The point is they all have Lemons and problem cars. So the next time you go to buy a car spent a little extra for a extended warranty and upgrade in service. You buy cheap you get cheap! It's that simple! If all you can afford is a base line Chrysler 300 with no extras, You can't afford a 300. Buy a PT Cruiser with the extras for the same money and enjoy the fact that if it breaks down it's covered. Duh'

Carolyn

September 24, 2009 at 7:28 pm

I own a 2004 Chrysler Concorde LX and the check engine light is on. The problem is that when slowing to a red light, the car shifts down and I have to pull over, cut the car off and restart in order for it to go into the gears while driving. I had the car repaired one and half years ago for the very same problem and the Chrsyler Dealer, replaced the valve body but the check engine light came back[Show More]I own a 2004 Chrysler Concorde LX and the check engine light is on. The problem is that when slowing to a red light, the car shifts down and I have to pull over, cut the car off and restart in order for it to go into the gears while driving. I had the car repaired one and half years ago for the very same problem and the Chrsyler Dealer, replaced the valve body but the check engine light came back on. When I phone the dealer and told them that the problem had reoccured, they stated that the valve body may have been bad and they tried to come up with other different problem as if it was neglect on my part. When driving any car, you have to stop and I get very tense when I start slowing down because the car will shift down. These dealers seem to rely only on diagnostic testing instead of driving the car to see what it is doing. This is the last AMERICAN MADE AUTO that I will buy. Chrysler needs to help their customers more and be honest with them and not be in it for the money. I need my car repaired because I have no other means of transportation n0r do I have anoth $695.00 to re-repair what should have been done 1 1/2 yrs. ago.

William

September 24, 2009 at 8:28 am

were do I sign up. I have a 2002 sebring converible oil light comes on at when I stop.

gregory

September 23, 2009 at 7:02 pm

worse engine ever made very poor engineering they are selling a dangerous defective engine. i am interested in a lawsuit against dodge chrysler etc

Dustin

September 23, 2009 at 2:36 pm

Well my father has a 2004 Concorde with a 2.7 Liter engine in the car from 2003. We put on over 209000 miles on the car and the motor just went. Car is in still good shape except for some paint chipping. Overall we were happy with this car. We were surpraised at the millage we got out of this car but now we have to part with it. It was a good car and our first chrysler product.

bob

September 20, 2009 at 9:22 pm

I have a 2003 sat. sebring lxi conv. Oil has been changed every 3000 miles like clock work. Car ran good up to 120,000 miles. The water pump went out, leaked into the motor. I have not gotten it fixed yet. Cost is around $1000.00 ( so i was told by 3 different garages). I am worried about the sludge build up now, even if I change the oil and fix the pump. Does any one know if I can get in on thi[Show More]I have a 2003 sat. sebring lxi conv. Oil has been changed every 3000 miles like clock work. Car ran good up to 120,000 miles. The water pump went out, leaked into the motor. I have not gotten it fixed yet. Cost is around $1000.00 ( so i was told by 3 different garages). I am worried about the sludge build up now, even if I change the oil and fix the pump. Does any one know if I can get in on this suit to fix the motor. I understand it cost money to fix a waterpump---- but not a $1000.00 any one got any answers. Thanks

Dana

September 20, 2009 at 4:33 pm

I am a college student working 2 jobs my 2002 sebring was my only source of transportation. One day for no reason my engine failed leaving me stranded. I still owe money on this car and I have no way to replace the engine. This is awful that this could happen to so many people who in good faith purchased Chrysler products! At least it didn't die when I was on the highway. I'll never buy another Ch[Show More]I am a college student working 2 jobs my 2002 sebring was my only source of transportation. One day for no reason my engine failed leaving me stranded. I still owe money on this car and I have no way to replace the engine. This is awful that this could happen to so many people who in good faith purchased Chrysler products! At least it didn't die when I was on the highway. I'll never buy another Chrysler ever again nor will I recommend anyone else too!

Nancy

September 17, 2009 at 3:47 pm

I had a 2001 Intrepid - I bought it used with 80,000+ miles on it, I got the oil changed between 4,000-5,000 miles. The first problem occured within the first months of owning the car, the dealership I bought from Gene Steffy's took care of the problem, they replaced the motor, they said that I broke a timing belt. I replaced the car and had to take $5,000 of the balance onto the new loan when the[Show More]I had a 2001 Intrepid - I bought it used with 80,000+ miles on it, I got the oil changed between 4,000-5,000 miles. The first problem occured within the first months of owning the car, the dealership I bought from Gene Steffy's took care of the problem, they replaced the motor, they said that I broke a timing belt. I replaced the car and had to take $5,000 of the balance onto the new loan when they said that the new engine failed due to sludge several months later. I thought I had bought a good car from a 5 star dealer, now the concord 2004 that replaced the Intrepid is now beginning to require work and it doesn't even have 100,000 miles on it yet. I am going back to Chevy as soon as I can. At least I know their cars work my Cavalier 168,000 miles and did not need the care or the concerns that the Chrysler, Dodge products have. Now I begin to panic when I reach 3,000 miles for an oil change. - 5 stats for this dealer I don't think so for his repair department the guys are outstanding I guess they have to be with all the problems that must come in.

David

September 15, 2009 at 7:04 am

Just bought a 2004 Sebring LX used. It's got 64,000 miles on it, and I noticed when idling, the oil light comes on. Wish I would have read this page before buying. The car has a warranty on it, so I plan on calling the dealer tomorrow. Hope this can be resolved, otherwise, I'd like to be considered for this lawsuit as well.

Tashina

September 11, 2009 at 5:31 pm

i have a 2002 sebring convertibale lxi and i broke down almost a year ago and i have been trying to get rid of it every since!! I have spent almost $2,000 dollars trying to to fix it and for a college student that is not easy to come by i would love to get in on this lawsuit because i need someone to take responsiblity for this faulty engine ASAP!!!

Tony D

September 11, 2009 at 3:44 pm

Buy a SUBARU because I had a Dodge Neon and at 40,000 miles like clockwork the head gasket blew (They all do this) at 12,000 miles all the brake rotors look like swiss cheese. I had all types of electrical problems too. Not a big Chrysler Dodge fan as you can see. 95,000 miles on Suby and no problems (oh i had to reset the computer once by disconnecting the battery) and it is more reliable then th[Show More]Buy a SUBARU because I had a Dodge Neon and at 40,000 miles like clockwork the head gasket blew (They all do this) at 12,000 miles all the brake rotors look like swiss cheese. I had all types of electrical problems too. Not a big Chrysler Dodge fan as you can see. 95,000 miles on Suby and no problems (oh i had to reset the computer once by disconnecting the battery) and it is more reliable then the Hondas I owned. Suburu mechanics suck though take it to a good service garage or work on it yourself.

Jennifer

September 11, 2009 at 2:57 am

I never new anything about these engines till I took my car to my mechaninc about the flickering oil light when i stopped at lights or signs. He just told me not even to bother getting a new engine but to just get rid of the car which I still owe a year of payments on. '03 chrsysler sebring at 94000 miles. Never Never Never Again! I will do my research before buying another car.

april

September 9, 2009 at 3:18 pm

I have a 2001 Dodge Intrepid. The oil sludge ruined my motor too. I would love to sue Chryslers butt off. I am very lucky though because my dad and my husband can fix my car instead of me having to take it to a dealership to get it fixed. But the point of the matter is that Chrysler needs to get their head out of their butt and fix their mistake. If not, one of these day Chrysler will have to clos[Show More]I have a 2001 Dodge Intrepid. The oil sludge ruined my motor too. I would love to sue Chryslers butt off. I am very lucky though because my dad and my husband can fix my car instead of me having to take it to a dealership to get it fixed. But the point of the matter is that Chrysler needs to get their head out of their butt and fix their mistake. If not, one of these day Chrysler will have to close down because no one in their right mind will want to buy their crap.

DANIEL

September 9, 2009 at 5:50 am

I bought my 2002 Chrysler Sebring after i finished high school at the end of 2006. The past month my car has had a lot of white smoke come out of the exhaust, and now that stopped but if i drive my car more than 5 miles it overheats until all of the coolant and water leaks out of it.

Anita

September 8, 2009 at 11:50 pm

2004 Chrysler Sebring 2.7 has 63000 miles on it. Maintenance has been done regularly. Had oil change and now oil light comes on when applying brakes. Engine has been flushed, new oil put in, sensor replaced. Oil light still flickers. Mechanics states that it needs a new engine.

Gerg

September 8, 2009 at 11:23 pm

I bought a 2001 sebring with 94,000 miles on it. I drove find nothing wrong with it and the engine started knocking and it died without warning. I see from all the recent problems I would like to become a part of the class action lawsuit.

Todd

September 8, 2009 at 11:55 am

My daughter started college this fall and I traded my Dodge Ram 1500 quad cab 4X4 for a more fuel efficient, reliable, smaller car - a 2000 Dodge Intrepid. She got the car with the trade-in and $500 cash around July 11th and drove with no problems or warnings until, on August 11th, the engine started knocking on her way home from a movie. She stopped at a gas station and put gas and oil in the car[Show More]My daughter started college this fall and I traded my Dodge Ram 1500 quad cab 4X4 for a more fuel efficient, reliable, smaller car - a 2000 Dodge Intrepid. She got the car with the trade-in and $500 cash around July 11th and drove with no problems or warnings until, on August 11th, the engine started knocking on her way home from a movie. She stopped at a gas station and put gas and oil in the car and made it home but the engine is toast. The rod is knocking severely and can not be driven. The Dodge dealer we bought the vehicle from says the car was as is and no warranty is implied.

kim

September 6, 2009 at 12:00 am

I had a 2002 dodge intrepid with 113,000 miles on it and I have drove it for 6 years without a problem. My husband drives it to work and when he stops at a light, it dies without warning! We thought it was the alternator, but after my second opinion from a reliable mechanic, he tells us that the engine is gone and that they are junk! I have to work 2 jobs to help support our family and now we ar[Show More]I had a 2002 dodge intrepid with 113,000 miles on it and I have drove it for 6 years without a problem. My husband drives it to work and when he stops at a light, it dies without warning! We thought it was the alternator, but after my second opinion from a reliable mechanic, he tells us that the engine is gone and that they are junk! I have to work 2 jobs to help support our family and now we are down to 1 vehicle. We just paid the car off and all scheduled maintenance was done to the car. What are we supposed to do now? We couldn't even send our daughter to pre-school because we only have one vehicle. And the really bad part of it is,my husband works for a company that makes Chrysler parts, and all they do is complain about how the parts they are getting from my husbands company are unsatisfactory and that they will be put on quality alert if it doesn't improve. Maybe someone should tell them that a little plastic piece is not something to cry over when people are paying them their hard earned money for vehicles that they help to make for Chrysler, and they can't even put in an engine that isn't a piece of junk!

Jennifer

September 5, 2009 at 5:02 pm

This is obviously an engine that never should have been aloud to leave the drawing board.This engine blew after and the maint has always been kept up,oil changes exct.

Fritz

September 3, 2009 at 6:45 pm

I have a 2002 Intrepid with 70,000 miles and last weekend the engine blew on the freeway and I was told it was caused by the water pump blowing and after inspection the entire engine needs replacing at $5,000.00. The car is not worth that much so I will just have to junk it and get a new car. I take excellent care of my cars and it had regular oil changes every 2000 to 3000 miles, including an oil[Show More]I have a 2002 Intrepid with 70,000 miles and last weekend the engine blew on the freeway and I was told it was caused by the water pump blowing and after inspection the entire engine needs replacing at $5,000.00. The car is not worth that much so I will just have to junk it and get a new car. I take excellent care of my cars and it had regular oil changes every 2000 to 3000 miles, including an oil change just 3 days before it blew. The mechanic told me this type of engine is well know for blowing out. I too wish to participate in the law suite.

M. Bollero

September 2, 2009 at 7:01 pm

Don't be too quick to accept a diagnosis of a leaking water pump. A less-than-scrupulous dealer tried to pull that on me. Just drain a small sample of oil from the crankcase and let it sit for awhile in a glass jar-- if there is any coolant in the oil, you will see the separation. No "layer" look, no leaking water pump.

Jennifer

September 1, 2009 at 11:47 pm

I purchased a 2006 Chrysler Sebring Touring Edition. 2 days ago with almost 118000 miles, my 2.7 liter engine blew leaving me stranded. I now have a car that I still owe 3 years on that I cannot drive. I would love to join the Class Action Lawsuit!!!!

jason

August 31, 2009 at 3:53 pm

I came across this site while looking to sell my moms' dead Chrysler Sebring Convertible. She has the 2001 2.7 L V6 and it's on it's SECOND blown engine due to oil sludge. her first engine blew up with only 60K miles and they spent $4500 on a second engine and now that has blown up. The oil was changed regulary and the car only has 95K miles on it when this second engine died. I'm trying to se[Show More]I came across this site while looking to sell my moms' dead Chrysler Sebring Convertible. She has the 2001 2.7 L V6 and it's on it's SECOND blown engine due to oil sludge. her first engine blew up with only 60K miles and they spent $4500 on a second engine and now that has blown up. The oil was changed regulary and the car only has 95K miles on it when this second engine died. I'm trying to sell it for her. Does anyone know how I can submit her car to one of these lawsuits? Can't believe how many of you have had the same problems.

Diane

August 31, 2009 at 3:45 pm

My son's 2001 Dodge Intrepid, with only 82,000 miles, has just suffered what the mechanic now calls a un-repairable engine. The water pump destructed and spewed water and metal shavings into the oil pan, which got into the lubrication system and ruined the engine. My son is a Marine serving half the world away, and now has a worthless car for which we owe the cost of the water pump replacement ([Show More]My son's 2001 Dodge Intrepid, with only 82,000 miles, has just suffered what the mechanic now calls a un-repairable engine. The water pump destructed and spewed water and metal shavings into the oil pan, which got into the lubrication system and ruined the engine. My son is a Marine serving half the world away, and now has a worthless car for which we owe the cost of the water pump replacement (which was repaired before the mechanic discovered the debris in the oil pan). If there is a class action lawsuit with any prayer of financial relief from Dodge/Mitsubishi, we will want to be included.

Regina

August 31, 2009 at 12:56 pm

I bought a 2001 concord kept in excellent shape and at 80.000 miles it made and noise and just stopped working, took it too a chrysler dealer and they said yep thats about right these engines were not to ever see 100.000 miles But was us as the consumers told about this engine that this would happen? NO I would have never bought that concord. My brother is in the industry they said the 2.7L engine[Show More]I bought a 2001 concord kept in excellent shape and at 80.000 miles it made and noise and just stopped working, took it too a chrysler dealer and they said yep thats about right these engines were not to ever see 100.000 miles But was us as the consumers told about this engine that this would happen? NO I would have never bought that concord. My brother is in the industry they said the 2.7L engines should have been recalled there is nothing but trouble. If I only knew. What to do now? I had to go out and get something else that I really can't afford in this day and age but does chrysler care? NO they just wanted to charge me 4500.00 to fix it for only maybe 50.000 miles for it to run. So the car sits in my garage while my husband fixes it and he will drive it, I will never by a Chrysler again, I will tell everyone I know what happened to me and If they have that type or car or engine get rid of it. Its a LEMON, the lemon law should pertain to this engine. Help us consumers from getting Cheated.

Bob

August 30, 2009 at 8:37 pm

We purchased a Chrysler Sebring with a 2.7 liter V-6 new in 2001and have driven the vehicle over 107,000 miles with none of the problems so many owners have experienced. The oil is faithfully changed every 2,000 miles with standard grade lubricant ( non-synthetic ). No matter how good the oil, sludge will develop and will need to be removed. High mileage lubricants encourage neglect of the moto[Show More]We purchased a Chrysler Sebring with a 2.7 liter V-6 new in 2001and have driven the vehicle over 107,000 miles with none of the problems so many owners have experienced. The oil is faithfully changed every 2,000 miles with standard grade lubricant ( non-synthetic ). No matter how good the oil, sludge will develop and will need to be removed. High mileage lubricants encourage neglect of the motor. As my grandfather once told me, oil is cheap and parts are high; keep the oil changed and the parts lubricated!

Janice

August 27, 2009 at 7:22 pm

We bought our grandaugher a used 2002 Dodge Stratus with the 2.7 liter V6 engine in December 2007, In January 2009 the car quit running and we were told it needed a new engine. We ended up putting a used engine with 41K miles in this vehicle. This engine didn't last 7 months. We didn't realize how big a problem this was. I found this web site while searching for problems with this engine. We[Show More]We bought our grandaugher a used 2002 Dodge Stratus with the 2.7 liter V6 engine in December 2007, In January 2009 the car quit running and we were told it needed a new engine. We ended up putting a used engine with 41K miles in this vehicle. This engine didn't last 7 months. We didn't realize how big a problem this was. I found this web site while searching for problems with this engine. We hope to join a class action lawsuit to be reimbursed for some of our costs.

Dave

August 27, 2009 at 4:27 pm

This car in general has been nothing but problems from the start. 6 months after we got it the belt tentioner went out, which is not covered. 2 months after that camshaft sensor, since that inner tierod bushings 3 different times, the radiator, battery cables 1 time, battery cable ends 2 times and now the water outlet housing, which is made of plastic. You think that a part that sits directly [Show More]This car in general has been nothing but problems from the start. 6 months after we got it the belt tentioner went out, which is not covered. 2 months after that camshaft sensor, since that inner tierod bushings 3 different times, the radiator, battery cables 1 time, battery cable ends 2 times and now the water outlet housing, which is made of plastic. You think that a part that sits directly on top of the engine block would not be made of plastic and the 2 pieces of it would not be glued together. Just a poorly designed car all the way around.

xrac

August 27, 2009 at 1:06 am

Good luck to all with the 2.7L and the lawsuit. I run a repair facility and can say that week before last we saw three of the 2.7L vehicles that needed engines. The saddest case is a dear lady who is a very good customer. One year ago she came to us with a 2.7 Intrepid she had recently purchased. It had an engine noise. We explained the problem and advised her to get rid of it and not fix it.[Show More]Good luck to all with the 2.7L and the lawsuit. I run a repair facility and can say that week before last we saw three of the 2.7L vehicles that needed engines. The saddest case is a dear lady who is a very good customer. One year ago she came to us with a 2.7 Intrepid she had recently purchased. It had an engine noise. We explained the problem and advised her to get rid of it and not fix it. She didn't listen but had someone put a used engine in it. It cost here $1,800. We just saw the vehicle again and after only 7 months the used engine has died. Now she will scrap it. The salvage yard is offering $100 for the car.

kelly

August 26, 2009 at 12:27 am

1999 intrepid...68000 miles...routine oil changes...engine blew...sludge...paid $4500. for new replacement engine...84000miles it blew again...not a very nice flower pot.

Shane

August 25, 2009 at 11:39 pm

I too owe a Sebring. I started with a 96 Jxi and never had a problem with the V6 that is had. I drove it until 2005 when I traded it in for a used 2004 Lxi with the 2.7L engine. It was still under manufacture warranty and running fine. A little over a week ago I began to hear a ticking and thought that it might be a low oil issue. I took it in for an oil change (it was within 3000 miles of the las[Show More]I too owe a Sebring. I started with a 96 Jxi and never had a problem with the V6 that is had. I drove it until 2005 when I traded it in for a used 2004 Lxi with the 2.7L engine. It was still under manufacture warranty and running fine. A little over a week ago I began to hear a ticking and thought that it might be a low oil issue. I took it in for an oil change (it was within 3000 miles of the last change) and they told me that it was not low. The next day the ticking was worse so I took it in to have it listen to by a mechanic. He informed me that it was the timing chain and that if it had not done too much damage they might be able to repair it. Less than a week later the timing chain took its toll on my engine and cracked through the end of the valve cover while I was driving to work. I now have a nice looking over sized paper weight that I owe nearly much on the car as it will cost to have it repaired. I was also told that this particular engine from Chrysler has had nothing but problems since its release. How can I get information about the class action suit and get involved in it?

John

August 25, 2009 at 6:30 pm

I posted my sad story on July 14th. Since then I have researched the Class Action Lawsuit. It's a company in New Jersey - don't have the name handy, but I called them. They said that since Chrysler went bankrupt, nothing can be done. I explored every option and really wanted to put the 3.5L in it with some slight modifications (researched on line and is cheaper than the 2.7 reman), but no me[Show More]I posted my sad story on July 14th. Since then I have researched the Class Action Lawsuit. It's a company in New Jersey - don't have the name handy, but I called them. They said that since Chrysler went bankrupt, nothing can be done. I explored every option and really wanted to put the 3.5L in it with some slight modifications (researched on line and is cheaper than the 2.7 reman), but no mechanic would try to do the swap. Finally caved and bought the same 2.7 remanufactured engine with a 5 year warranty and unlimited miles from a local engine repair place. I just got my car back last week. Price tag for this was $4,700 (it's so expensive due to the high demand on these engines since they SUCK and blow up all the time) (Also - original price was $3,800, but I insisted on all new parts and the warranty). It was expensive, but what other option did I have? I wasn't about to junk it, the car is simply too NICE!! If you go this route - MAKE SURE YOU GET A WARRANTY!! It could easily happen again!! I just need to keep my receipts for oil changes, since it probably will!!

Willia

August 21, 2009 at 9:44 pm

We bought our 2006 Chrysler Sebring Touring Convertible with 17,000 miles on it. We love the car. This summer, June 2009 we were driving on the highway and felt like we were loosing power. We took it to our mechanic and he suggested we take it to Chrysler in case there was any warranty left. There wasn't. We were told a valve spring broke and bent a valve stem in cylinder # 4. We drove it for [Show More]We bought our 2006 Chrysler Sebring Touring Convertible with 17,000 miles on it. We love the car. This summer, June 2009 we were driving on the highway and felt like we were loosing power. We took it to our mechanic and he suggested we take it to Chrysler in case there was any warranty left. There wasn't. We were told a valve spring broke and bent a valve stem in cylinder # 4. We drove it for 500 miles more and the impeller on the oil pump broke. We are told now that we need a new engine for our 2006 car with only 53,000 miles on it. We have only driven it for one week this summer. We are not fans of Chrysler and will think before we buy American again, at least not Chrysler.

yman4949

August 21, 2009 at 2:10 am

I own a 2001 Dodge Intrepid 2.7 liter with 176,000 miles on it. change my oil every 3000 or 4000 miles. I used full synthetic oil. Never had a problem with the car and she still drives nice.

mike

August 20, 2009 at 12:47 pm

I have a 2002 Chrysler Sebring 2.7 engine. I have approximately 113,000 miles and my oil compression light came on about 3,000 miles ago and i changed the oil, that did not fix it. I want to be part of the Class Action Lawsuit as well.

MichelleL

August 18, 2009 at 5:36 pm

I too had a strange breakdown car was checked out before a trip and all appeared working fine. when traveling down the interstate on 7/13/09 my 1998 Sebring with only 74000 miles over heated without any warning went to extreme hot we pulled over and engine was smoking.... Tow driver stated engine may be blown. Currently in shop waiting for answer on isseus

bubba

August 15, 2009 at 5:45 pm

bought a 02 intrepid and it is leaking oil and water. luckly i had an other car to drive. but the oil and water are empty after about 5 min of running

Alan

August 15, 2009 at 1:55 pm

I have a nice 2001 Chrysler Sebring. I love the ride. Ya but, it's parked at a local auto shop. Its parked there because they won't touch it. They want nothing to do with a blown 2.7 Mitsubishi/Chrysler engine. There was another Chrysler car in the lot with a similar engine knock. I told him my story. This guy was pissed. Hears my Chrysler story. About last May (2008), I started to hear a knock in[Show More]I have a nice 2001 Chrysler Sebring. I love the ride. Ya but, it's parked at a local auto shop. Its parked there because they won't touch it. They want nothing to do with a blown 2.7 Mitsubishi/Chrysler engine. There was another Chrysler car in the lot with a similar engine knock. I told him my story. This guy was pissed. Hears my Chrysler story. About last May (2008), I started to hear a knock in the engine (front passenger side). Had around 97k miles. Brought the car in to a few shops for advise or possible repairs. I heard the same things from all. Oil sludge or Timing Chain Tensioner. Both manufacter defects. Guy at Chrysler shop agreed with these conclusions. All the local shops wanted nothing to do with the car. Best advise from them... scrap it or drive it until it dies. Dealership said to sell it while I still can. SNAKES!!! Sell this piece of junk engine to someone else. What a bunch of losers - at the dealership. Well, guess what has happened. Yep! the engine blew at 114k, 08/03/09. Well!? I had to drive it! Couldn't afford to replace the engine or buy another car. Still paying on this one. I nursed it along. Kept the r.p.m.'s under 2500, oil changes every 2500-3000 miles, flushed oil oil out with a recommended product, stayed off the highways. Being a steel worker (machinist/Suprevisor) for 27+ years,I know the importance of proper machine maintenance. And I am confident that I followed the requirement in the owners manual. Chrysler can say what they want about the maintenance I've kept on the car, but they are wrong. So there my car sits. Right along side another Sebring, 2.7L. 24 valves, dual over-head cams, 98,500 miles on it. Good luck to all how are driving the 2.7l's with a ping. Don't venture to far from home!!!

Patty

August 15, 2009 at 3:50 am

I have a 1999 Dodge Intrepid. I loved these cars . I was not aware of the motor problems. I hope they learned how not to build motors at our exspense. People what to go to foreign cars when things like this happen.

ms mee

August 10, 2009 at 9:08 pm

i have a 2001 chrysler sebring and i replaced my moter at 68,000 miles. i got my oil changed every 3000 miles because i did a lot of stop and go and it still had a build up. i settled my case because i needed transportation to and from work. i would advise anyone to stay away from those cars because soon after i replaced my motor everything started to go bad ie computer

Ed

August 9, 2009 at 8:56 pm

I have 1 2002 lXi with 90457 miles with bad motor with no funds to repair the vehicle. how do I get in the class action law suite?

William

August 6, 2009 at 1:42 pm

I own a 2002 Sebring with the 2.7 engine. At 104000 miles I noticed a knock and was advised to replace to replace the engine. Now I have a nice looking car sitting in my drive way I can't drive or afford to fix. The bank feels my pain but they won't let me off the hook ," Please pay us off and good luck to you." Where is the justice in that? Chrysler took our money and received there bail out[Show More]I own a 2002 Sebring with the 2.7 engine. At 104000 miles I noticed a knock and was advised to replace to replace the engine. Now I have a nice looking car sitting in my drive way I can't drive or afford to fix. The bank feels my pain but they won't let me off the hook ," Please pay us off and good luck to you." Where is the justice in that? Chrysler took our money and received there bail out what about us?

Crissy

August 4, 2009 at 2:04 am

I too own a 2001 dodge intrepid i purchased the car in 2005 had 3 years to make payments,not shortly after my mom passed away november 2008 i paid the car off. with all its many problems i thought it would be a good idea, well i wish i would have listened to the mechanic, i had to replace water pump, water resevior, and numerous sensors, after the same knocking and shaking others have experienced [Show More]I too own a 2001 dodge intrepid i purchased the car in 2005 had 3 years to make payments,not shortly after my mom passed away november 2008 i paid the car off. with all its many problems i thought it would be a good idea, well i wish i would have listened to the mechanic, i had to replace water pump, water resevior, and numerous sensors, after the same knocking and shaking others have experienced while traveling down the highway the car made some sound as if something fell from under the hood, i seen a little smoke and next thing i knew i got a mechanic telling me there is no oil in the car and the engine is blown up.I replaced the oil reguarly and timely i always found myself adding quarts of oil way before the required maintenance schedule. I would love to get in on this lawsuit considering i need a new engine and my car is now undrivable sitting in my yard.

Mandy

August 2, 2009 at 11:01 pm

My husband and I purchased a 2001 Dodge Stratus it has 93,000 miles on it I was driving it home one night and all of a sudden this loud knocking was coming from the engine and the car just shut off. Now finding out about this I would like to find out if its due to the same problem everyone else has had with the 2.7 V6 motor!

Janet

August 2, 2009 at 3:22 pm

This is horrible, my 2004 Sebring has the same problem I keep reading about oil light flickers when driving slow or at a stop. Now it needs a water pump too. Problem after problem!! Leaking antifreeze too! Sad thing is now it is no longer drivable and needs major costly repairs and guess what its not even paid for I still owe $3,800.00 on it!! Chrysler should be held responsible and fix our cars.[Show More]This is horrible, my 2004 Sebring has the same problem I keep reading about oil light flickers when driving slow or at a stop. Now it needs a water pump too. Problem after problem!! Leaking antifreeze too! Sad thing is now it is no longer drivable and needs major costly repairs and guess what its not even paid for I still owe $3,800.00 on it!! Chrysler should be held responsible and fix our cars.. Makes me sad to make monthly payments on a car that now sits parked and can't be driven.

Jon

August 1, 2009 at 5:59 pm

I too have got a 2002 sebring with the same problem , oil sludge , leading to engin failure , the car has 84000 miles on it , I have a after market warrenty on it , I just got the car 2 weeks ago , every thing was great with the car , as soon as I got it home I changed all the fulids as I do with any car I buy , now 2 weeks later the engin is knocking like all hell , and it will seaze up any monen[Show More]I too have got a 2002 sebring with the same problem , oil sludge , leading to engin failure , the car has 84000 miles on it , I have a after market warrenty on it , I just got the car 2 weeks ago , every thing was great with the car , as soon as I got it home I changed all the fulids as I do with any car I buy , now 2 weeks later the engin is knocking like all hell , and it will seaze up any monent , and I can not drive the car the way it is now , I have to look into getting a remanufacture engin , that has had the defualt corrected in iin. Please let me know how to join into this law suit.

Oscar

July 31, 2009 at 1:09 am

I have the same problem that most on this blog have. My 2002 Chrysler Sebring Convertible apparently over heated and water entered the engine and now just smokes. I need to get it up an running and I am wondering if I replace the engine I will have a claim?

Justina

July 31, 2009 at 1:05 am

I have a 2001 Dodge Intrepid 2.7L and THIS CAR IS WORTHLESS!!!!!!!!!!!!!!!!!!!!!!!!!!!!!! It has 149,000 miles and the engine is ruined because of the timing chain and i was told that I was lucky that it lasted this long. I was to know more about this lawsuit

randy

July 30, 2009 at 9:55 am

yes i too spent alot of money on this carand the engine went out at 130,000 miles this car was junk i also would like to be included in the class action

David

July 27, 2009 at 3:03 am

I have a 1999 concorde 2.7L with 78,000 miles. For the last 2 years (only because I cant afford it) It's sat in my driveway. I bought it with 25,000 miles on it and im very anal with oil changes(3 months/3,000 miles). My wife went to warm it before work one morning, she said it started then just quit. Later that afternoon I checked it out, changing the cam & crank sensors, checking timing, If [Show More]I have a 1999 concorde 2.7L with 78,000 miles. For the last 2 years (only because I cant afford it) It's sat in my driveway. I bought it with 25,000 miles on it and im very anal with oil changes(3 months/3,000 miles). My wife went to warm it before work one morning, she said it started then just quit. Later that afternoon I checked it out, changing the cam & crank sensors, checking timing, If im getting spark, fuel pressure etc. They all checkout fine and im baffled, it wont even pop! So I check around on the internet and find that this engine is a pile of crap due ONLY to BAD DESIGN not because of the owner!!!!!! I broke down and took it to a repair shop, got a call 2 days later to find out that they did a compression test on all cylinders. They said all were between 25 & 45 psi when they are suposed to be around 100 psi. After 15 years my shop closed the other day so i have time to take a closer look at it. I took the heads off today and found everything in good shape(no bent valves, piston rings ok, no wall scoring). The only thing I can think of is the head gaskets are shot, even though I had no warnings when the car was running? What do you think? After contemplating starting it on fire just to see it burn I dont know what else to do. I've spent loads of money and time on the pile of S$#T need to be part of the class action lawsuit. By the way my oil light flickered at low RPM all the time too.

leighann

July 24, 2009 at 2:35 am

We have a 2003 intrepid which developed a slight knock at 137,000 and the oil light came on and we changed the oil every 3,000 miles or sooner...No one could figure out where the knock was coming from at 140,000 the knock got louder and the car is not drivable anymore. It costs to much to fix even rebuilt motors are 3 grand....I believe dodge should be responsible for putting faulty motors in the[Show More]We have a 2003 intrepid which developed a slight knock at 137,000 and the oil light came on and we changed the oil every 3,000 miles or sooner...No one could figure out where the knock was coming from at 140,000 the knock got louder and the car is not drivable anymore. It costs to much to fix even rebuilt motors are 3 grand....I believe dodge should be responsible for putting faulty motors in their cars.

robert

July 22, 2009 at 4:06 pm

Same stalling and oil light as above.

Gianna

July 22, 2009 at 1:30 am

my car died on me driving down the interstate, it was crazy. yesterday the engine started making this crazy tapping noise so I checked the oil. As another post previous, my red oil light came on and off even after regular maintenance. The car over heated never warned me and basically blew up. I almost wrecked the car due to the car just stopping in the middle of the interstate. NO WARNING WHAT[Show More]my car died on me driving down the interstate, it was crazy. yesterday the engine started making this crazy tapping noise so I checked the oil. As another post previous, my red oil light came on and off even after regular maintenance. The car over heated never warned me and basically blew up. I almost wrecked the car due to the car just stopping in the middle of the interstate. NO WARNING WHAT SO EVER. Also noticed this same "sludge" that seems to be in common. and just like everyone else. Hello where do you get thousands to replace and engine. The stress of today has me feeling scared, helpless and lost. I need to rent a car. What are all of you doing. Any suggestions. My car does not even have 80,000 miles on it and up until recentely, I only drove 5 miles to work.

Mary

July 21, 2009 at 7:34 pm

I own a 2001 Sebring LSi Convertible 2.7 . I had problems similar to these and had to get the engine replaced. At 33,000 miles, t he temperature gauge would go to the top and stay for about 15 seconds and then return to normal. I took the car to the dealership for this twice and they could not find anything wrong. I went to another mechanic and was fortunate enough to have this happen while I [Show More]I own a 2001 Sebring LSi Convertible 2.7 . I had problems similar to these and had to get the engine replaced. At 33,000 miles, t he temperature gauge would go to the top and stay for about 15 seconds and then return to normal. I took the car to the dealership for this twice and they could not find anything wrong. I went to another mechanic and was fortunate enough to have this happen while I was there. What he eventually found was that the car had a pin hole in the engine block. When the engine was cool the pinhole was so small that no fluids leaked, as the engine heated up the hole got bigger from the engine expanding with the heat. He called the dealership to see if there was a recall on the engine and there wasn't. He told me that the mechanic at the dealership told him to PLUG THE HOLE WITH A JB WELD !!! They also told him that they recently had a Viper with the same problem but hte hold was bigger so they PLUGGED IT WITH A SCREW!!! My mechanic wouldn't use JB Weld on my car, so I took it to the dealership and told them that I didn't want them to use JB Weld, but I wanted my car fixed. Whatever they did worked until the car reached 49,000 miles. Then the entire engine blew because the engine now developed a leak near the transmission and water was leaking into the oil. Chryler would do NOTHING for me, except try to get me to buy another car. They wanted $6800 for a new engine. I went back the the mechanic that found the problem and ask him to look for an replacement engine. When he called the engine shops, he didn't even need to tell them what size engine it was, they told him, and said that it was the most requested engine they had. We ended up getting an engine out of a junkyard from a car that had been wrecked. The engine had 12,000 miles on it, and from a newer car. The mechanic made sure that this engine did not have the same problem I experienced before. I have had this used engine in my car with no problems for four years, it has more miles on it than the original engine that blew.

Robin

July 21, 2009 at 5:49 am

i have an 04 chrysler sebring limited convertible with about 57K mi on it. i bought it used two summers ago (@33K mi, i'm the 2nd owner) and had not had any problems with it until recently. a couple of days ago, my mother drove it to the store and it overheated. it took a lot of slowed driving and prayers to get the vehicle back home. we couldn't figure out why or how the car could all of sudden o[Show More]i have an 04 chrysler sebring limited convertible with about 57K mi on it. i bought it used two summers ago (@33K mi, i'm the 2nd owner) and had not had any problems with it until recently. a couple of days ago, my mother drove it to the store and it overheated. it took a lot of slowed driving and prayers to get the vehicle back home. we couldn't figure out why or how the car could all of sudden overheat without warning. we just had the car serviced for our routine oil change and fluids check and wasn't alerted that anything was out of the ordinary. i immediately took out the manual to find out what i needed to do, checked the coolant level, bought antifreeze, refilled the tank after a few hours when we were sure the car had cooled down and thought we had nipped the problem in the bud since the car had never actually cut off. a couple of hours after that i started the car and everything seemed fine. i drove it about 10 miles, eyeing the temp gauge the whole time, when i noticed the needle jump suddenly from the halfway mark to the red H. i pulled off the road with smoke coming from under the hood and waited another couple of hours before checking the coolant again. the coolant was low and this time when i refilled it i put a paper bag under my car (like a friend told me to do when i was looking at used cars to purchase)--no leaks. i waited again for the car needle to drop all the way down to C (more hours) so i could attempt to drive it home. needless to say i didn't make it even though i was driving at about 20MPH with the hazards on. this time when the needle jumped back to H i pulled over and left the car, thinking that i would go back and have it towed to the dealership to be repaired--and again keeping hope that since the car had never actually died on me i was in good shape and that (as my shady trees told me) it was only a matter of having the thermostat replaced. boy was i wrong! besides the run around i'm now getting from the dealership and the corporation's "senior agents" about whether or not the part (what the dealer says is a plastic piece called the "coolant housing") is actually covered under my powertrain warranty, i've been told by the dealership that they can't tell me anything more about what needs to be fixed or what caused the malfunction until i pay the high amount they're quoting to fix this plastic part. i've been online all day trying to find out what a "coolant housing" is and how it affects the engine. now, after countless google searches, i've come across this page where everyone seems to be complaining about the same thing--cars with 2.7 engines that overheat or die without warning--and i am extremely nervous about it. add to that, when i started the car this morning and backed it up to turn it around so the tow truck could hitch it, i noticed that the red oil light--which first came on a couple of months ago and disappeared after a few days--is now on again. what do i do? do i get the plastic thing fixed even though i feel in my gut that they're going to tell me that something else is wrong? if sludge in the engine is the biggest complaint and my car engine never knocked or cut off, do i pay for that flush that cleans all that sludge out (more money) and hope that buys me more time with this apparently defective engine? or do i just look forward to paying off a loan on a car that i soon will not be able to drive like a lot of other folks? do i only get considered for this case if my engine dies or can i pursue something to mitigate what's already happened and what i'm currently still dealing with? i feel helpless and i don't like that feeling!

Sue

July 20, 2009 at 5:38 pm

I have a 2005 Dodge Stratus 2.7L engine which I purchased August 2008. I took the car back to the dealership 11/10/2008 because of an oil leak; they replaced the cam shaft position sensor. I also told them my dash lights flickered and they could not find anything wrong therefore did not fix the problem. I continued losing oil from my vehicle. Took the car back 1/28/2009 for oil leak; they replaced[Show More]I have a 2005 Dodge Stratus 2.7L engine which I purchased August 2008. I took the car back to the dealership 11/10/2008 because of an oil leak; they replaced the cam shaft position sensor. I also told them my dash lights flickered and they could not find anything wrong therefore did not fix the problem. I continued losing oil from my vehicle. Took the car back 1/28/2009 for oil leak; they replaced head gasket. Took my car to Walmart for an oil change 4/18/2009 and they told me the car was leaking oil. May 4, 2009 I checked my oil and it was below the add mark. Went back to the dealership and they checked car with some type of ultra violet light and told me there was not an oil leak. They filled my car with oil and had me come back every 200 miles for over a month and could not give me an answer as to why my car was losing oil. About every 1000 miles I have to add a quart of oil to my car. Prior to buying the Stratus I had a 2002 Dodge Neon which I purchased from the same dealership and never had a problem with that car. This is very frustrating to me that I now have a vehicle that I still owe over $8000.00 for and no one can fix the problem.

Rachael

July 18, 2009 at 11:56 pm

I have a 2004 dodge durango and a 2005 seabring convertible both have started burning oil early on and the dodge at 86 thousand miles the check oil light went on and it was out of oil I thought it was supposed to tell you when its low not out same with the seabring only at 55 thousand miles

Tim

July 17, 2009 at 12:46 am

2001 Sebring - another bad engine. They are telling me $6500 to replace the engine. Is there any hope of getting Chrylser to help pay the expense?

Gene

July 16, 2009 at 2:55 am

The Issue i described early on my 2002 intrepid was result of bad water pump with oil sludge present after review not oil pump like earlier mentioned. How do i get on this class action lawsuit.

Gene

July 16, 2009 at 2:06 am

bought a 2002 intrepid with 2.7l motor back in 2004. Head engine seized up today and blew the head gasket. Upon findings by a mechanic, sludge build up at the oil pump was the problem. minimum of 2000.00 to replace head gasket or 4000.00 to 5000.00 for rebuilt motor. This is crap and why isn't there a lawsuit for all of us affected to get aboard on and fight Chrysler for the 2.7L engine failures t[Show More]bought a 2002 intrepid with 2.7l motor back in 2004. Head engine seized up today and blew the head gasket. Upon findings by a mechanic, sludge build up at the oil pump was the problem. minimum of 2000.00 to replace head gasket or 4000.00 to 5000.00 for rebuilt motor. This is crap and why isn't there a lawsuit for all of us affected to get aboard on and fight Chrysler for the 2.7L engine failures that are really wide spread and abundant.

Winfred

July 16, 2009 at 12:03 am

We were returning home from a trip and our 2002 Chrysler Sebring LXi starting running hot and stopped on the interstate. Had it towed back home to a mechanic and he wants $1475.28 to replace the water pump and he won't guaranteed any part of the job. What a bummer!

Paul

July 14, 2009 at 9:58 pm

My sebring with 138k klmts just decided to stop working on the highway when my teen son and i were going on vacation,I also use my car to help save kids from drugs paulchristie.ca you would think Chrysler would help us all get our cars fixed,I now have no transportation,no job,things are getting worse,Thank you Chrysler for being such a bunch of LOSERS..........

John

July 14, 2009 at 6:50 pm

I have a 2002 Sebring Convertible Limited. It is beautiful. Bought it a year and half ago with 34,000 miles. I do a lot of highway driving. Now it has 67,000 miles and it just died suddenly last week. No warning. Out of the blue on the thruway, all warning lights came on at once and it died. It was dangerous as I was merging from one thruway to another (most dangerous merge in my city) and[Show More]I have a 2002 Sebring Convertible Limited. It is beautiful. Bought it a year and half ago with 34,000 miles. I do a lot of highway driving. Now it has 67,000 miles and it just died suddenly last week. No warning. Out of the blue on the thruway, all warning lights came on at once and it died. It was dangerous as I was merging from one thruway to another (most dangerous merge in my city) and it was rush hour traffic. This is not only a costly defect, but potentially dangerous. Chrysler should do something to fix this!! I still owe $10,000 on the car. It is now a very expensive lawn ornament. It will stress me out every month when I write the check to the bank to pay for a car I cannot drive.

Andy

July 14, 2009 at 12:06 pm

Add me to the list, just one more EXTREMELY unhappy Intrepid owner. I, too, have the 2.7 liter engine in a 1999 Dodge Intrepid. When I was calling around for prices on parts, one of the parts houses said "Oh, so you have one of the dreaded Intrepid's, huh?" When I asked what they meant, they said "you have the 2.7 liter, we keep those parts in stock because they blow the engine all the time. And i[Show More]Add me to the list, just one more EXTREMELY unhappy Intrepid owner. I, too, have the 2.7 liter engine in a 1999 Dodge Intrepid. When I was calling around for prices on parts, one of the parts houses said "Oh, so you have one of the dreaded Intrepid's, huh?" When I asked what they meant, they said "you have the 2.7 liter, we keep those parts in stock because they blow the engine all the time. And it is usually the #3 bearing that goes out". I used to think highly of Dodge/Chrysler.

Mark

July 12, 2009 at 8:33 pm

I have diligently maintained my 2002 Chrysler Sebring Limited convertible and have changed the oil & filter religiously every 3000 miles since I bought the car in 2003 with 6700 miles on it. My engine blew without warning at 51000 miles. Don't try to tell me that an engine blowing under those conditions is a result of my maintenance negligence. That is absurd. When I contacted Chrysler, they w[Show More]I have diligently maintained my 2002 Chrysler Sebring Limited convertible and have changed the oil & filter religiously every 3000 miles since I bought the car in 2003 with 6700 miles on it. My engine blew without warning at 51000 miles. Don't try to tell me that an engine blowing under those conditions is a result of my maintenance negligence. That is absurd. When I contacted Chrysler, they were less than helpful telling me that my warranty was 36 months or 36000 miles, nothing more was offered in information or otherwise. Does anyone know if I have any options other than to simply bite the bullet and replace the old engine?

Linda

July 12, 2009 at 5:48 pm

I, have a 2004 Dodge Intrepid, - Cam Sensor issue car stalled on us on Freeway replaced CamSensor, 3 Times ! talked to various Chrysler Mechanics, said 2.7 Liter is a poor quality Engine, car is a Lemon, !! problems with 2000-2005 Stratus, Intrepid, Sebring, Safety Issue, Car not Running also contacted a Lemon Law Atty.

william

July 9, 2009 at 11:02 pm

Well hear another chrysler nightmare, My mother in law just paid off her 2003 sebring two months ago , and well today I received a call from hear. Telling me the car started running hot and she heard a loud noise. I went to her job and check the coolant but it was full, I then check the oil and saw that water was mix in.with the oil. I didn't want to believe what I was seeing because this woman [Show More]Well hear another chrysler nightmare, My mother in law just paid off her 2003 sebring two months ago , and well today I received a call from hear. Telling me the car started running hot and she heard a loud noise. I went to her job and check the coolant but it was full, I then check the oil and saw that water was mix in.with the oil. I didn't want to believe what I was seeing because this woman took extra care for this B.S of a car. the motornow just turns, so I know the timming is gone out but there is hell alot of sludge present and the water pump is in the engine now what kind of s--- it that chrylser will get theirs Karma is a mother

gail

July 8, 2009 at 1:23 am

I have a 2001 dodge intrepid and just like everybody else on here im having the same problems and because it is not my cause of problems i also would like to be apart of this suit i have paid so much money on a peice of junk i cant even drive

Shaheed

July 2, 2009 at 6:46 pm

Can you someone tell me how to get involved in the class action suit in NJ. I have a 2001 Stratus sedan ES 2.7 v6 and the engine just died last week. Thanks.

Lee

July 1, 2009 at 7:01 am

I just wanted to fill in a few gaps in the information you have all been fed by Dodge. First, the engine sludge problem is caused by the water pump being inside the engine in an oil passage, any problem that occurs with the water pump has the possibility to pump water into the oil. This was a design flaw with the 2.7 engine, I mean any shadetree mechanic knows that you keep water and oil as sep[Show More]I just wanted to fill in a few gaps in the information you have all been fed by Dodge. First, the engine sludge problem is caused by the water pump being inside the engine in an oil passage, any problem that occurs with the water pump has the possibility to pump water into the oil. This was a design flaw with the 2.7 engine, I mean any shadetree mechanic knows that you keep water and oil as separated as possible. Second, no amount of oil changes can prevent this situation, the only cure is if you see sludge, replace the water pump. Third, for the people who talk about cheap foreign parts, this pump was made in Marked tree Arkansas by some of the hardest working people that I have ever had the honor to work with. In short, the 2.7 has some serious design flaws and if you are not a mechanic steer clear of this engine P.S. I own a 2002 intrepid with the 2.7 and am in the process of replacing my water pump now.

Vicki

June 27, 2009 at 6:10 pm

I purchased a 1999 Dodge Intrepid in middle of June 2009. I drove it for about 2 weeks and oil light started coming on and the car was shutting down. I went to the doctor one day and on the way home the car started running hot. I was close by a friend house and parked it there for a couple of days. I had the dealership to come get the car. They said all the sensors was going out. I had to borrow 8[Show More]I purchased a 1999 Dodge Intrepid in middle of June 2009. I drove it for about 2 weeks and oil light started coming on and the car was shutting down. I went to the doctor one day and on the way home the car started running hot. I was close by a friend house and parked it there for a couple of days. I had the dealership to come get the car. They said all the sensors was going out. I had to borrow 800.00 to get it fixed. I got the car back and drove it for about a week. We went out of state and on the way home the car started making a noise. Looked in the rear mirror it was smoking. Pulled over and the car died. I sat on the side of the highway for almost a hour for a tow truck. Got it pulled to a mechanic and the motor is blown. The car dealer I bought the car from just changed the oil when I got the car. The mechanic said that a junk yard engine is 1900. and brand new is 3800. I live off disability and I now I have no way back forth to the doctor or anywhere.

Dolores

June 26, 2009 at 9:05 pm

I have a 2002 Chrysler Sebring. I have always kept up on oil changes and taken good care of my car. In February the water pump gave out. My son is a mechanic and began to repair the water pump, when he took it apart that is when the sludge was discovered. He repaired and cleaned and did all the things that needed to be done for about 1k. He still felt the sludge did more damage than what he r[Show More]I have a 2002 Chrysler Sebring. I have always kept up on oil changes and taken good care of my car. In February the water pump gave out. My son is a mechanic and began to repair the water pump, when he took it apart that is when the sludge was discovered. He repaired and cleaned and did all the things that needed to be done for about 1k. He still felt the sludge did more damage than what he repaird. He was right I drove the car for another month before the engine gave altogether. I am in the midst of buying another engine, but the problem is that this particular engine is such a lemon that now it is in high demand. So a typical low mile engine would cost $800-$900 is now selling for $1,500 and up. Chrysler needs to show accountability take care of those who had trust in their product and own up and show accountability for this lemon of an engine.

David

June 25, 2009 at 6:47 pm

2002 Dodge Intrepid 2.7 with just over 77,000 miles. I went to jiffy Lube 6/20/09 and had the oil changed. About 15 miles after I had my oil changed my car was smoking and getting worse. I pulled over and the car stopped running and was smoking. At first I thought it was Jiffy Lube's fault. I towed it to my mechanic and they said it was not their fault. It appears the water pump failed sendin[Show More]2002 Dodge Intrepid 2.7 with just over 77,000 miles. I went to jiffy Lube 6/20/09 and had the oil changed. About 15 miles after I had my oil changed my car was smoking and getting worse. I pulled over and the car stopped running and was smoking. At first I thought it was Jiffy Lube's fault. I towed it to my mechanic and they said it was not their fault. It appears the water pump failed sending coolant into the engine. This caused the oil cap to pop off enough to have oil come out all over the engine and bottom of my car. I am not sure if the water pump failed due to the engine problem or vice versa...or was it something else causing a cascading affect.

Zatavia

June 25, 2009 at 3:35 pm

I had the same problem with that flickering oil light. My mechanic changed out the oil sending unit and told me that it didn't fix the problem. He advised me that the oil pressure and oil was just where it was supposed to be. He also told me to get rid of the car, but since I went through this program for 1st time home buyers I was unable to have my credit ran so it left me with no choice but t[Show More]I had the same problem with that flickering oil light. My mechanic changed out the oil sending unit and told me that it didn't fix the problem. He advised me that the oil pressure and oil was just where it was supposed to be. He also told me to get rid of the car, but since I went through this program for 1st time home buyers I was unable to have my credit ran so it left me with no choice but to keep the car. He then advised me to set it a fire! Wish I would have listened to him cause now i don't have any transportation.

Zatavia

June 25, 2009 at 3:33 pm

I have a 2001 Dodge Intrepid that I paid off June 4, 2009. On Saturday June 20th, it cut off on me while on the interstate and now the mechanic tells me that the engine is gone. I just paid $600 to have the AC fixed in the car and now it is not drivable. In the past year I've put almost $3000 into that car if not more. From the water pump, the timing, those cam sensor, to the oil sending unit [Show More]I have a 2001 Dodge Intrepid that I paid off June 4, 2009. On Saturday June 20th, it cut off on me while on the interstate and now the mechanic tells me that the engine is gone. I just paid $600 to have the AC fixed in the car and now it is not drivable. In the past year I've put almost $3000 into that car if not more. From the water pump, the timing, those cam sensor, to the oil sending unit and now I don't have a car and it's finally paid for!

Mary

June 24, 2009 at 7:04 pm

I have a 1999 Chrysler Concorde with 70,000 miles on it. Same thing happened - oil light came on, started making horrible sounds. We took it to our mechanic and he said he had seen this many times before and they are notorious for this. I sent Dodge a letter requesting assistance and they responded with a "Oh, I'm sorry to hear about your bad luck" BAD LUCK happens when you do not take care of [Show More]I have a 1999 Chrysler Concorde with 70,000 miles on it. Same thing happened - oil light came on, started making horrible sounds. We took it to our mechanic and he said he had seen this many times before and they are notorious for this. I sent Dodge a letter requesting assistance and they responded with a "Oh, I'm sorry to hear about your bad luck" BAD LUCK happens when you do not take care of your car. It is in pristine condition and has been cared for well. I want in on the lawsuit. Someone tell me where to sign up!!!

Jack

June 24, 2009 at 12:41 pm

I have a 2002 dodge stratus with a 2.7 engine. I had to replace the water pump last august at the dealer for 1200.00 Now the oil light is flckering at less than 1000 rpm. I would like to be a part of this lawsuit.

Mike

June 24, 2009 at 12:30 am

2001 Sebring Convertible-started with slight engine knock and now after driving the car for about 25 minutes the entire engine is shaking and knocking. The higher the RPM the worse the knock is. The temp unit is not reading a hot temperature and the car is dying a couple times per drive. It is now sitting in the yard awaiting what to do and wanting information on an atty that is handling such c[Show More]2001 Sebring Convertible-started with slight engine knock and now after driving the car for about 25 minutes the entire engine is shaking and knocking. The higher the RPM the worse the knock is. The temp unit is not reading a hot temperature and the car is dying a couple times per drive. It is now sitting in the yard awaiting what to do and wanting information on an atty that is handling such cases.

Mike

June 23, 2009 at 11:35 pm

1998 Chrysler Intrepid (yes Chrysler, not Dodge) with just shy of 80,000 miles. Out of the blue started making a loud knocking. After research I find the engine has a design flaw and I'd be better of not replacing the engine. Now I have a nice car with no engine.

Michael

June 22, 2009 at 9:50 pm

Wow, as I read all of the comments about the failure of this engine I realize I am not the only one. I too have had the oil sending unit replaced on my sebring. Money down the drain. I now have a 2002 Chrysler Sebring sitting in my driveway with the blown engine described by all others on this page. The first diagnosis was build up in one of the cylenders. I paid $300 to have the cylender cleaned [Show More]Wow, as I read all of the comments about the failure of this engine I realize I am not the only one. I too have had the oil sending unit replaced on my sebring. Money down the drain. I now have a 2002 Chrysler Sebring sitting in my driveway with the blown engine described by all others on this page. The first diagnosis was build up in one of the cylenders. I paid $300 to have the cylender cleaned out as well as plugs replaced. 2 weeks later the same mechanic tells me I need a new engine. Thank you Chrysler.

Sue

June 22, 2009 at 7:23 pm

I have a 2002 Chrysler Concorede with 38,000 miles on it, I am the second owner, just recently my oil light has come on a few times and flickers, usually when I am stopped at a red light. When I proceed on the light goes off. I replace oil and filter every 3000-3200 miles, the car is still running, very nice looking car, but now reading all these stories i am scared to death that it is going to [Show More]I have a 2002 Chrysler Concorede with 38,000 miles on it, I am the second owner, just recently my oil light has come on a few times and flickers, usually when I am stopped at a red light. When I proceed on the light goes off. I replace oil and filter every 3000-3200 miles, the car is still running, very nice looking car, but now reading all these stories i am scared to death that it is going to break down on me. Not sure what I can do to prevent any issue from coming up before it breaks down. I owe 6600 on this car and would not be a good thing for it to break down. HELP

brenda

June 22, 2009 at 5:58 am

hello... I am seeking an attorney I am seeking an attorney that will sue Chrysler for this 2.7 Liter V 6 Dodge Intrepid taht I have? While the motor was going out I hit a curve and I felt my neck pop and can not quit hurting since this happened about a month ago.

Holly

June 20, 2009 at 10:29 pm

I have a 2002 Chrysler Sebring with a 2.7 V6, it died the other day on my way to work, stranded me on the freeway. It is definately an oil problem. I was careful to keep it serviced. I want to join in the class action lawsuit.

T.B.

June 20, 2009 at 1:48 am

i2001 seabring convertibles with the 2.7 . i have changed the oil from 5w 30 to 10 w 30, replaced the oil pressure sending unit , cleaned the oil pick up screen which had little debrie , car runs and and changes fine with no engine knocking. but the light is driving me crazy. what else can you suggest to get the light to stop flickering? Someone suggested that the ECM could be going bad, but i d[Show More]i2001 seabring convertibles with the 2.7 . i have changed the oil from 5w 30 to 10 w 30, replaced the oil pressure sending unit , cleaned the oil pick up screen which had little debrie , car runs and and changes fine with no engine knocking. but the light is driving me crazy. what else can you suggest to get the light to stop flickering? Someone suggested that the ECM could be going bad, but i don't understand how that could effect the light flickering. Also with the merging of Chrysler with Fiat did the Federal Gov. dismiss this law suits as they did with the the others filed for defective issues?

Patrick

June 19, 2009 at 4:48 pm

I have gone thru all of the above. My 2003 Intrepid engine failed on May1, 2009. Aprox. 60k miles. Just paid it off in Feb. Timing chain broke and engine ruined, I experainced a lot of funny warning signs before this and in retrospect the engine was slowly cooking. Chrsyler had it towed to one dealer in NJ and they REFUSED to look at it. Towed at my own expense to Dealer / Autoland in Spring[Show More]I have gone thru all of the above. My 2003 Intrepid engine failed on May1, 2009. Aprox. 60k miles. Just paid it off in Feb. Timing chain broke and engine ruined, I experainced a lot of funny warning signs before this and in retrospect the engine was slowly cooking. Chrsyler had it towed to one dealer in NJ and they REFUSED to look at it. Towed at my own expense to Dealer / Autoland in Springfied where I purchased it. I have a 7 year 70k manufaturers warranty. Dealer looked at oil pan and said sludge caused timing chain to break, chrysler won't honor warranty.. Didn't even bother to look at oil change receipts. I filed a complaint with NJ Department of Consumer Protection and now dealer is going to re examine engine with rep from Chrysler. I do not trust them and suspect they will continue to blame lack of maintence on my part. They called and continue to basically make me guilty before proven innocent. They told investigator from NJ that waranty states oil needs to be changed at dealer, that is completely false. I also contacted Chrysler 17 times during the month of May and they only considererd dealers report of sludge and the lie that they looked at my service records, when in fact THEY DID NOT. I think Federal authoriies in congress should be aware of the thousands of customers left stranded by this company while they TAKE BILLIONS OF TAX DOLLARS TO STAY IN BUSINESS. They essentially are taking our money in bail out but committing out right fraud over this engine. I also logged in a complaint with the Federal National Highway Safety Administration.

Jill

June 18, 2009 at 2:54 pm

I have a 2004 chrysler sebring with a 2.7 engine & I had to replace the engine. Bought a used engine that had a 90 day warranty. Two weeks after my warranty was up the water pump & the oil pump went out. This car has been nothing but trouble & money for us. I would like to get in on this lawsuit.

Wilbert

June 18, 2009 at 1:56 am

I bought 2001 sebring lxi about a year ago and its been sitting the car was well maintained that's why i bought it . I drove for 1000 miles since i had and the engine started knocking it's been sitting since $ 5000 down the drain.

Leslie

June 18, 2009 at 12:23 am

Same O Same O. I have a 2001 Sebring - had the extended warranty for 75000 miles. Paid off the car and at 76000+ miles the engine made an odd sound and was knockkng. The mechanic said the rod bearings are spun and I need a new engine - $6500. That is more than the car is worth. It has been sitting for a year and is worth even less now. The only solution is for the courts to order Chrysler to[Show More]Same O Same O. I have a 2001 Sebring - had the extended warranty for 75000 miles. Paid off the car and at 76000+ miles the engine made an odd sound and was knockkng. The mechanic said the rod bearings are spun and I need a new engine - $6500. That is more than the car is worth. It has been sitting for a year and is worth even less now. The only solution is for the courts to order Chrysler to recall the bad engine.

John

June 17, 2009 at 7:53 pm

My 2000 chrysler concorde was running quietly and smoothly until I took it to have an oil change. When I picked my car from the oil lube stop I was told that my engine was knocking and ticking . Could this be the results from oil sludge buildup ?

joel

June 17, 2009 at 7:42 pm

i just bought this car a month ago ,and i wish i would have looked this up before hand,same problem as others have stated,rod knocking .i have a warranty from the dealer wherei bought it,but the warrenty is crap.i would really like to be apart of this lawasuit .

Rose

June 17, 2009 at 7:18 pm

I own a 2000 Concorde...Engine light has come on. My mechanic states its the Cam Shift Sensor. He ordered the part to find Chrysler updated this part but the new part is shorter than the part in my car. My mechanic states if I put this part in it will cause oil leaks in the future which will cause problems with my engine. Chrysler Customer Service states this part will fit. Yea, it will fit if you[Show More]I own a 2000 Concorde...Engine light has come on. My mechanic states its the Cam Shift Sensor. He ordered the part to find Chrysler updated this part but the new part is shorter than the part in my car. My mechanic states if I put this part in it will cause oil leaks in the future which will cause problems with my engine. Chrysler Customer Service states this part will fit. Yea, it will fit if you use some silicone and mickey mouse the part to fit. Anyway, I am having to take the car to the dealership to repair it. I am not sure if they will warranty any damages to my car should this "updated" part cause problems with my engine in the future. So far I have not experienced any sludge in my car, but I am experiencing a problem part for my car. This is our "only" family car. I refuse to buy any Chrysler products.

Kim

June 15, 2009 at 9:29 pm

I brought the 2004 Dodge stratus 2.7L v6 engine car in 2006 with 25,000 miles on it. I now have 133,000 miles on my car because I had commuted from college and I currently use my car for work. When I first got the car I had to have the air conditioner compressor replaced and that was replaced under factory warranty. Within the past 6 months I have had the MAP sensor, fuel pump, tuneup, oil chan[Show More]I brought the 2004 Dodge stratus 2.7L v6 engine car in 2006 with 25,000 miles on it. I now have 133,000 miles on my car because I had commuted from college and I currently use my car for work. When I first got the car I had to have the air conditioner compressor replaced and that was replaced under factory warranty. Within the past 6 months I have had the MAP sensor, fuel pump, tuneup, oil change, thermostat, top housing to the engine replaced, tie rods (both sides) and (ball joints both sides), brakes that was replaced a year and a half ago), and I need a oxygen sensor. After getting all of that fixed within a month, I started hearing ticking and I got the oil replaced. A day later the oil light came on (the light was never on before that) now I need the oil pressure pump fixed and it may be possible that there is sludge in the engine and after there is sludge in the engine, the mechanic suggested that there is nothing else to do because the engine will then freeze up and it will need to be replaced. Although I have put a lot of miles on this car I have been consistent with my oil changes and I even had a tune up. There is no reason for all this failure in my car I had a 2002 Dodge Neon previously for 2 years that had 45,000 miles on it and when I traded it in it had 100,000 miles and I did not have any work done besides brakes and tires so I know this cannot be wear and tear because my driving habits never changed. Please help.

Pete

June 12, 2009 at 10:54 pm

2000 Dodge Intrepid 2.7. 80,000 miles. Oil / filter changed religiously every 3,000 miles. Water pump just blew sending cooliant into the engine. Engine is now being overhauled as a result. Years of oil sludge build up can be seen on the psitons, valves, everywhere.Engine was maintained to the mile. How can I get in on the lawsuit.

lynn

June 9, 2009 at 4:08 pm

got 2002 chrysler sebring xl 2.7L 71,000 miles very loud tapping light flick on one time and along came the knocking got oil

margo

June 9, 2009 at 5:59 am

my father bought a 2001 concorde in september of 2001 off the show room floor he passsed in november 2001 my mother and I took over the payments . my mother recently died. the car has 46000 miles and just stop . they tell me it is the engine and will cost me 3.000 dollars to fix I cant believe this !! pleas email me to were I can join the class action

andy

June 9, 2009 at 5:27 am

i would like to get in on this law suit.i have 2000 concord with the 2.7 junk eng

Chris

June 8, 2009 at 5:07 am

I purchased a 2004 Chrysler Concorde with a 2.7 wish I has did my reserch before this thing is nothing but problems. Other day it just shut off had it tooken to shop who told me more then likely the head is shot because there was oil mixed with antifreeze and also that the engine was making a ticking sound. They told me thease are junk motors and they see more of them then any other engine ! Pleas[Show More]I purchased a 2004 Chrysler Concorde with a 2.7 wish I has did my reserch before this thing is nothing but problems. Other day it just shut off had it tooken to shop who told me more then likely the head is shot because there was oil mixed with antifreeze and also that the engine was making a ticking sound. They told me thease are junk motors and they see more of them then any other engine ! Please include me in class action law suit

D R

June 8, 2009 at 1:29 am

Sure join the class action suits, the only ones that make any money are the lawyers. Had a cousin that signed up for one because he was a welder. He got a whole $17 after the lawyes won the case. Now he can retire.

Abdoulaye

June 7, 2009 at 5:07 pm

I have a 2001 Chrysler Neon 2.0 and it starter making a knocking noise after being parked for the winter. The battery went flat, and when I tried to jump start it, instead of hearing the regular cranking noise, it was knocking. Still having the same issue after recharging thte battery.

rita

June 7, 2009 at 4:42 pm

I have an issue with my 2001 Concorde...the engine needs to be replace with only 60,000 miles...I was wondering how I could join the Class Action if I live in Maryland?

Mark

June 5, 2009 at 10:38 pm

My wife and I have 2004 dodge stratus es that has engine failure 2.7L garbage engine. vehicle just turned 94,000 miles / 4-years old and now sits at dealership were it was towed to. Nobody there seems to know what to do with it!! I have networked and read all day long about how long this problem has been going on,dodge and chrysler should be ashamed of how they handled this whole situation. Now w[Show More]My wife and I have 2004 dodge stratus es that has engine failure 2.7L garbage engine. vehicle just turned 94,000 miles / 4-years old and now sits at dealership were it was towed to. Nobody there seems to know what to do with it!! I have networked and read all day long about how long this problem has been going on,dodge and chrysler should be ashamed of how they handled this whole situation. Now we are making payments on a vehicle that no longer runs and no body cares about... DISGUSTED IN PENNSYLVANIA!!!! NEVER OWN ANOTHER DODGE...

Evonia

June 5, 2009 at 7:43 pm

The Car rattle, the motor knocks, and it has Bad excelleraction.

nelson

June 5, 2009 at 4:01 am

how do i sign up and join the lawsuit?? I have had 2 intrepids with 2.7 v6 engine, both needed engine replacement.. I want dodge to reemburse me.. I spend alot of money replaceing these engine... if anybody knows how I can get into the lawsuit , please let me know.. thanks

Eliza

June 3, 2009 at 6:15 pm

I have a 2004 Dodge Intrepid. I cannot find a mechanic shop that will work on my car because they said that there is a problem with the engine and they don't want the liability. My car is not drivable now and its going to cost a lot to fix it. If someone know what I can do to make Chrysler responsible please let me know.

classic auto sales

June 3, 2009 at 5:03 pm

I have a 2004 chrysler sebring with a 2.7 engine 24 valve I just bought this vehicle it started knocking I took it to a mechanic he said oil pump got plug up and the engine was damaged.he fix it.before I new it the engine started knocking again.

Elisabeth

June 3, 2009 at 12:22 am

I was driving my 2003 Chrysler Sebring that never had a problem. Last night on the high way going 65MPH, I heard a noise, before I knew it the oil light came on, I pulled over and my car just stopped running. I had it towed and this morning, the Chrysler dealership told me that I need a new engine and that it cost around $8000. I don't have that kind of money. I just spent $4000 last week to paid [Show More]I was driving my 2003 Chrysler Sebring that never had a problem. Last night on the high way going 65MPH, I heard a noise, before I knew it the oil light came on, I pulled over and my car just stopped running. I had it towed and this morning, the Chrysler dealership told me that I need a new engine and that it cost around $8000. I don't have that kind of money. I just spent $4000 last week to paid it off and now the car is dead? I support American cars but I will never buy one again if this is what we get...I'm living a nightmare right now :o(

Tina

June 1, 2009 at 2:40 am

I have a 2000 Dodge Stratus with a 2.7L engine.... with about 146K miles...the car strarted knocking very loudly and jerked 1 time as I was driving.. The check engine light came on & the oil light & blinked twice. I added some oil & the rattling stopped a little. I drove the car a little bit further & it died while I was in traffic. When I attempted to start it woudn't start. Luc[Show More]I have a 2000 Dodge Stratus with a 2.7L engine.... with about 146K miles...the car strarted knocking very loudly and jerked 1 time as I was driving.. The check engine light came on & the oil light & blinked twice. I added some oil & the rattling stopped a little. I drove the car a little bit further & it died while I was in traffic. When I attempted to start it woudn't start. Luckily, I was able to pull over & have it towed. The rattling is a little quiter at this point but I'm stuck out of town & scared to drive at this point. I will not start when i attempted to restart it.

Sharon

May 31, 2009 at 2:47 am

it cost me 2000 dollars to get my 2002 intrepid fixed due to oil related sluge and carbon build up and if their is a class action law suit add my name to it

Cheryl

May 30, 2009 at 9:16 pm

It has been going on two years that my 2.7 went out almost as soon as I bought my Chyrysler seibring.The motor went out a few months after I bought the car. I called the place where I bought the car which was Auto Depo at the time and they gave me the run around as well as Citi Financial. I continue to pay for a car that I cannot drive and it hurt me so bad. I have had to rent cars and to find way[Show More]It has been going on two years that my 2.7 went out almost as soon as I bought my Chyrysler seibring.The motor went out a few months after I bought the car. I called the place where I bought the car which was Auto Depo at the time and they gave me the run around as well as Citi Financial. I continue to pay for a car that I cannot drive and it hurt me so bad. I have had to rent cars and to find ways to get to work. I am still without transporatation and all I want is for this situation to be solved.

tony

May 30, 2009 at 12:59 pm

this seems very rediculous to me that it takes years for this to be resolved. the law suit was first issued on april 12 2007, and here it is may 30 2009 and still the clock is ticking. the government should not give aid to this company nor should it allow the sale of chrysler to fiat till this issue is resolved and they pay for the damages that they owe. of course this is just my opinion and you c[Show More]this seems very rediculous to me that it takes years for this to be resolved. the law suit was first issued on april 12 2007, and here it is may 30 2009 and still the clock is ticking. the government should not give aid to this company nor should it allow the sale of chrysler to fiat till this issue is resolved and they pay for the damages that they owe. of course this is just my opinion and you can probably tell that i am stuck with one of these lemons that cost me thousands of dollars to repair. i also live in canada as some of the other people that commented and dont know if this will benefit me or not but just wanted to speak my mind.

Joe

May 30, 2009 at 3:43 am

I bought a used 2001 Sebring LX with a 2.7L engine and about 65,000 miles on it a little more than two years ago from a corner garage owned by a neighbor, the husband of our mayor. I changed oil religiously at 3,000 miles and was looking forward to having it paid off this August and may years of driving pleasure without care payments. It hasn't died yet, but, a couple of months ago it suddenly st[Show More]I bought a used 2001 Sebring LX with a 2.7L engine and about 65,000 miles on it a little more than two years ago from a corner garage owned by a neighbor, the husband of our mayor. I changed oil religiously at 3,000 miles and was looking forward to having it paid off this August and may years of driving pleasure without care payments. It hasn't died yet, but, a couple of months ago it suddenly started making a lot of noise, which my trusted mechanic and the local Chrysler dealer both say can't be repaired short of an overhaul/engine replacement. It has 98,000 miles on it. I've owned several Chryslers, most recently a Dodge Caravan with 170K miles on its 4 cyl engine when I sold it, still running strong; an Acclaim that was a wonderful car with a good 6 cyl engine, still running strong at 130k miles when I sold it, although it had a weak transmission -- I had two trannies replaced, both covered completely by Chrysler warrantee, no questions asked, they admitted they had a problem with the transmissons -- and a New Yorker/Fifth Avenue/Mark Cross with a Mitsubishi 6 cyl -- the best car I've ever owned -- that had 225,000 miles on it when I sold it and I still see it every once in a while running around town. My Sebring is sitting out front of my house now. A local rebuilder wants $3,500 if the block is not ruined, $4,500 if it is, to get it running. I still owe $585 on it and I feel fortunate reading how other people have been stuck so much worse. I've been a loyal Chrysler buyer, but it will be hard for me to go back and buy another one due to their refusal to make good on a engine made that I understand was made in Wisconsin.

Sean

May 29, 2009 at 2:53 am

im in the same boat with a 2.7l engine in a '01 sebring. i am currently searching for a new engine for it but im almost afraid 2 invest in that when i would be better off looking for a new car.

crystal

May 28, 2009 at 6:29 pm

i have a 2001 dodge intrepid 2.7 and the engine blew. had just over 100.000 miles. i have always took care of this car along with all of the other vehicles i have owned. never had any problems until now. very dissappointed in chrysler. i am interested in being part of the law suit as well

Bill

May 28, 2009 at 3:43 am

I too have a blown...useless 2.7L 2001 Dodge intrepid motor. This car was bought for my daughter for use to and from college. So much for that, I (dad) have been without my spare car...she is using it know! Any word on whats going on with the current lawsuit? Count me in. Is there a site that would keep me informed?

Cara

May 27, 2009 at 1:27 pm

I just bought a 2006 Chrysler Sebring Convertible for 13,000 it only had 50,000 miles on it. 2 weeks later, it died. MY warranty wouldnt cover it because they said it was negligance on my part due to putting too much oil in the engine which caused it to freeze. I never put oil in my engine, and I'm left without a vehicle. And 13,000 im still paying off. What should i do about this?

steven

May 16, 2009 at 3:00 pm

i was an owner of the 2001 dodge stratus with the engine failure described by so many my problem is that the vehicle was repossesed after paying over$14,000 in payments my engine failed and was replaiced the replaicment failed within a month this was my only vihicle shortly after I lost my job due to lack of transportation and time off do to these reocuring issues now the bak wants $2500 to replac[Show More]i was an owner of the 2001 dodge stratus with the engine failure described by so many my problem is that the vehicle was repossesed after paying over$14,000 in payments my engine failed and was replaiced the replaicment failed within a month this was my only vihicle shortly after I lost my job due to lack of transportation and time off do to these reocuring issues now the bak wants $2500 to replace the engine plus $345 for my last payment how or whom should i talk to join one of these lawsuits or one for residents that live in the detroit "MOTOR CITY" area.

lisa

May 15, 2009 at 4:55 pm

I have a 2001 dodge intrepid. It has been well taken care of. Regular oil changes. I had if for one yr. gave 5000 for it. It had 106,000 miles on it when it left me and my 3 children stranded on the side of the road, in the pouring down rain. The car died with out any warning what so ever. Had it towed to the shop and of course as soon as they seen it was a 2.7 they knew it blew. I was told if you[Show More]I have a 2001 dodge intrepid. It has been well taken care of. Regular oil changes. I had if for one yr. gave 5000 for it. It had 106,000 miles on it when it left me and my 3 children stranded on the side of the road, in the pouring down rain. The car died with out any warning what so ever. Had it towed to the shop and of course as soon as they seen it was a 2.7 they knew it blew. I was told if you get one that makes it past 100000 you got a good one.

Jennifer

May 14, 2009 at 10:58 pm

I have a 1998 Dodge Intrepid that I bought used. Within 45 days the engine blew. It has been 2 1/2 years since I bought this engine and now I am having engine trouble again. My oil leaks, transmission leaks and now I have to have it towed because it is making a loud noise AGAIN. Please let me know how to join this class action law suit. I have owned 3 dodges.....2 intrepid and they both have [Show More]I have a 1998 Dodge Intrepid that I bought used. Within 45 days the engine blew. It has been 2 1/2 years since I bought this engine and now I am having engine trouble again. My oil leaks, transmission leaks and now I have to have it towed because it is making a loud noise AGAIN. Please let me know how to join this class action law suit. I have owned 3 dodges.....2 intrepid and they both have had blown engines.....this is no way to have me buy another DODGE

Samuel

May 14, 2009 at 1:42 am

I have a Chrysler Sebring 2001 convertable with a 2.7 V6 engine. The car died on me at 80k because of sludge and I got oil changes at every 3000 miles.

Ben

May 13, 2009 at 12:56 am

I have a 2001 Chrysler Sebring LX. The engine died on the freeway "all of a sudden." The friggin oil had run out, with no visible evidence of any external oil leaks. WTF? This was in March 2007, and the first estimate I got was $7,600 at the local dealership. I couldnt believe it. I loved the car when I got it. I drove for it for only 5 months, having bought it used with 63000 miles on it. I had t[Show More]I have a 2001 Chrysler Sebring LX. The engine died on the freeway "all of a sudden." The friggin oil had run out, with no visible evidence of any external oil leaks. WTF? This was in March 2007, and the first estimate I got was $7,600 at the local dealership. I couldnt believe it. I loved the car when I got it. I drove for it for only 5 months, having bought it used with 63000 miles on it. I had the "platinum" coverage warranty, which was of course, denied, even though the warranty adjustors knew about these design defects, due to "lack of lubrication.' I did scheduled maintenance checks, and I have had plenty of cars and none of them used oil like that.

erik

May 10, 2009 at 6:20 am

I got my friends 2001 intrepid with 90,000 in my shop for a engine rebuild and I had never saw a engine with this much sludge in it both upper and lower ends of the poorly designed 2.7 A+ Chrysler. And you want a Bailout hahaha ill give you a bailout.....................

Mark

May 9, 2009 at 12:39 pm

I am concidering buying a 2003 Sebring LX with the 2.7 engine. This vehicle has only 44,000 miles on it. I just heard about the engine problems two days ago. I have been told that I need to replace the timing belt around 90,000 miles. So I am thinking I have a few years before this is needed. Is the 2003 Sebring engine also prone to all the mentioned problems? Does buying a extended warranty cover[Show More]I am concidering buying a 2003 Sebring LX with the 2.7 engine. This vehicle has only 44,000 miles on it. I just heard about the engine problems two days ago. I have been told that I need to replace the timing belt around 90,000 miles. So I am thinking I have a few years before this is needed. Is the 2003 Sebring engine also prone to all the mentioned problems? Does buying a extended warranty cover this? I like the car but now I don't know what to do. Were there any warning signs prior to the major breakdowns?

Dennis

May 7, 2009 at 9:12 pm

I have a Chrysler Sebring 2001 convertable which has a knock in the 2.7 V6 engine. My mechanic told me to take it to Chrysler to see if anything can be done. He states that the engine would need to be replaced at a large amount of money. I have taken care of this care like all of the others, oil changed every 3000 miles. Only 65000 miles on it? What are the conditions to join the class action[Show More]I have a Chrysler Sebring 2001 convertable which has a knock in the 2.7 V6 engine. My mechanic told me to take it to Chrysler to see if anything can be done. He states that the engine would need to be replaced at a large amount of money. I have taken care of this care like all of the others, oil changed every 3000 miles. Only 65000 miles on it? What are the conditions to join the class action suit? This is my seventh Chrysler product and just filed a lemon law on my 2008 Town and Country and it was replaced. Looks like I will change makes.

Madearia

May 7, 2009 at 8:20 pm

I have a 2000 Dodge ,I had regular oil changes,valve cover gasket replaced and a Harmonic Balancer.The motor died at 129,000 miles. If anyone knows of a class action suit against Dodge please let me know.

Clive

May 7, 2009 at 6:50 pm

My first two cars were a '71 Dodge Charger, and 1 '76 Plymouth Volare. Both had 318 engines, and that's what I blame for not being a mechanic, as the darn things were almost bulletproof! I am now the regretful owner of a 2002 Chrysler Sebring convertable, that needs a new engine! Looking at $3500-$5000 for repairs, and since no other engine is compatable, Ican't even try to swap to a different siz[Show More]My first two cars were a '71 Dodge Charger, and 1 '76 Plymouth Volare. Both had 318 engines, and that's what I blame for not being a mechanic, as the darn things were almost bulletproof! I am now the regretful owner of a 2002 Chrysler Sebring convertable, that needs a new engine! Looking at $3500-$5000 for repairs, and since no other engine is compatable, Ican't even try to swap to a different size engine! I don't know if anyone can contact through this post, but I would be interested in this CA suit!

Tim

May 7, 2009 at 3:40 am

I have a 2002 Sebring with 58,000 miles and the rod bearings went and destroyed the crank shaft while my daughter was driving the car, I had the car towed and when the pan was pulled they discovered that it was full of oil sludge which damaged the engine. I called Chrysler and informed them of the problem they more or less laughed at me and said it's not their problem, and here I sit with a car [Show More]I have a 2002 Sebring with 58,000 miles and the rod bearings went and destroyed the crank shaft while my daughter was driving the car, I had the car towed and when the pan was pulled they discovered that it was full of oil sludge which damaged the engine. I called Chrysler and informed them of the problem they more or less laughed at me and said it's not their problem, and here I sit with a car I have to make payments on but can't drive. Repair costs will be $2300.00 for a new short block plus 13 hours labor cost. Doesn't make me want to buy another Chrysler!!

Candace

May 6, 2009 at 9:18 pm

In 2000 I bought a brand new Dodge Neon from a dealer in Plymouth N.H. I drove it to Cape Cod when my brother passed away. It had just over 12,000 miles on it when I attempted to make the trip back to N.H. The check engine light came on while I was still in Massachussetts on the Interstate. I was trying to exit to find out what was wrong and I lost power and brakes. Luckily the car stopped it[Show More]In 2000 I bought a brand new Dodge Neon from a dealer in Plymouth N.H. I drove it to Cape Cod when my brother passed away. It had just over 12,000 miles on it when I attempted to make the trip back to N.H. The check engine light came on while I was still in Massachussetts on the Interstate. I was trying to exit to find out what was wrong and I lost power and brakes. Luckily the car stopped itself at the end of the exit ramp. Smoke began pouring out from the hood and I grabbed my dog without her leash as flames started shooting out from under the hood. As dozens of cars drove by I tried to flag someone down as my cell was inside the car which was now also in flames. Most people ignored me as I was bent over holding my dog's collar. Finally a passerby asked if they could call the fire department for me. I gladly accepted and the fire trucks arrived within about 10 minutes. By this time the tires were blown from the heat. I rented a car and drove home. Chrylser continued to hound me for payments even though the car was destroyed. After stressing for months my doctor prescribe Xanax because I was a total basket case. Just a few months ago I was driving to town and I saw a Neon on fire. I stopped to offer assistance. The husband and wife had already called the fire department. The man told me that his check engine light came on and offered a story very similar to mine. I figure if I witnessed 2 Neons burning up due to engine failure, there must be more cases.

Tom

May 6, 2009 at 7:44 pm

I used to have a 2001 Sebring. Mine engine seized at 54K. That was with regular oil changes. I was on the highway when my engine light came on and 20-30 seconds later the engine locked up. It has nothing to do with where the part were made, it's all about the design. Chrysler engineers designed it poorly causing the oil channels to get extremely hot and prematurely breakdown the oil. DO NOT [Show More]I used to have a 2001 Sebring. Mine engine seized at 54K. That was with regular oil changes. I was on the highway when my engine light came on and 20-30 seconds later the engine locked up. It has nothing to do with where the part were made, it's all about the design. Chrysler engineers designed it poorly causing the oil channels to get extremely hot and prematurely breakdown the oil. DO NOT BUY CHRYSLER...THE COMPANY DESERVES TO GO UNDER FOR NOT STANDING BEHIND THEIR PRODUCT. They aren't the first company to have this problem, but the others at least acknowledged their mistake and rectify it.

kathykelly

May 6, 2009 at 4:12 am

I have a 2006 Chrysler 300 Touring and the engine light came on at 38,000 miles and major work had to be done needless to say I am leasing and the coverage was for only 36,000 miles and I had a repair bill of $1,200.00 plus 10 day car rental . I am running into more and more Chrysler 300 owners that is expierencing the same problem. If there is a class action suit out there I can join in on pl[Show More]I have a 2006 Chrysler 300 Touring and the engine light came on at 38,000 miles and major work had to be done needless to say I am leasing and the coverage was for only 36,000 miles and I had a repair bill of $1,200.00 plus 10 day car rental . I am running into more and more Chrysler 300 owners that is expierencing the same problem. If there is a class action suit out there I can join in on please advise.....

Dan

May 6, 2009 at 2:16 am

Chicago 2002 dodge stratus...GUESS WHAT ENGINE!!!!! OIL LIGHTS AT IDLE AND MY TECH WON'T TOUCH IT....it's good to have an honest mechanic . try this...try that ...costs alot RIGHT???? Bottom line is I see the light at the end of the tunnel....IT'S THE FRICKIN' CHRYSLER TRAIN!!!At 53 years old i've owned alot of cars...never mantained one better than I did this one,'cause I have payments for a coup[Show More]Chicago 2002 dodge stratus...GUESS WHAT ENGINE!!!!! OIL LIGHTS AT IDLE AND MY TECH WON'T TOUCH IT....it's good to have an honest mechanic . try this...try that ...costs alot RIGHT???? Bottom line is I see the light at the end of the tunnel....IT'S THE FRICKIN' CHRYSLER TRAIN!!!At 53 years old i've owned alot of cars...never mantained one better than I did this one,'cause I have payments for a couple more YEARS!!!!YES I HAVE MY PAPERS IN ORDER,TIM.Here's a bailout plan...pay the 2.7 owners Chrysler rear-ended ( if you know what I mean...ouch) then let them fold.I'm sure a toy company in China could make better cars.I'm offended as an American that you call yourself an American company.Mine car is still running so I could sell it fast...but that would make me....CHRYSLER.

cynthia

May 5, 2009 at 3:41 am

I own a 2002 Chrysler Sebring LX and my car broke down with that engine sludge and knocking in 2006 with onlly 70,000 mi. I called Chrysler's Corperate office and they gave me the run around. Chrysler had to know about the defects because just weeks after I bought the car my Dad told me that according to the comsumers report the car I bought has a problem with the motor. I'll make sure I reserch b[Show More]I own a 2002 Chrysler Sebring LX and my car broke down with that engine sludge and knocking in 2006 with onlly 70,000 mi. I called Chrysler's Corperate office and they gave me the run around. Chrysler had to know about the defects because just weeks after I bought the car my Dad told me that according to the comsumers report the car I bought has a problem with the motor. I'll make sure I reserch before my next purchase.

Rich

May 4, 2009 at 5:40 pm

My 2001 Intrepid has been sitting in my driveway for about a year. I don't know what to do with it. Try to fix it or junk it. Engine began rattling all of a sudden, took it to 3 mechanics all said the same thing. The 2.7 engine is junk, don't bother replacing or repairing, time for a new car. I guess it is good that I had it paid off.

GARY

May 3, 2009 at 1:26 pm

I am a used car dealer and am accustomed to seeing used Chrysler products with 2.7 blown engines at many auto auctions. Everyone that is in this business knows what a horrible motor the 2.7 is. Have seen them with less than 40k begin to knock loudly. I own a 01 stratus with knocked moter at 101 k miles......no wonder Chryser is going down th tubes

Mavi

May 3, 2009 at 6:39 am

I just bought my 1999 dodge intrepid in january 2008 and by july 19 th 2008 it was towed back to my place of living. I just heard about this lawsuit and would love to know how to jump on the band wagon. My car ran like a champ amd then nothing. It was the oil pump that seized up ,Due to sludge thank you so much for building a car that would be worth fixing if there were a motor that would work.

Chris

May 3, 2009 at 3:39 am

I have a 2000 Intrepid that blew an engine and due to the economy havent had the $$ to get it fixed.

MICHAEL

May 1, 2009 at 3:33 pm

01 SEBRING 77000,OIL IN RAD.FLUID BAD ENGINE 3000 TO FIX AND I WORK FOR CHRYSLER

Joshua

May 1, 2009 at 1:04 am

I have a car that's been sitting for 2 years, and still owe over 5k on it. 2000 Crysler Concord 2.7 engine.

sarah

May 1, 2009 at 12:51 am

i bght a 1998 dodge intrepid and i had it for66 days before the motor blew. it had oil sludge and it was anall of a sudden blow. i want to know more on this la suit cause the car caused me to be out 5500 dollars and someone should half to pay for it if it was the companies problem!!!!!!

Mike

April 30, 2009 at 8:46 pm

I purchased a 2002 Intrepid in March of 2003 with 20K miles on it. It did very well until last year and the tranny went out to the tune of $2,200.00 and the transmission shop commented that it was due to a faulty sensor. About a month ago it got hot and I had it towed home. I have been working on it in my spare time and have found that coolant got into the oil and there is coolant coming out of t[Show More]I purchased a 2002 Intrepid in March of 2003 with 20K miles on it. It did very well until last year and the tranny went out to the tune of $2,200.00 and the transmission shop commented that it was due to a faulty sensor. About a month ago it got hot and I had it towed home. I have been working on it in my spare time and have found that coolant got into the oil and there is coolant coming out of the water pump weep hole. It didn't run hot long enough to blow a head gasket and cause this. What a poor design that when the water pump goes it causes this type of problem. I have heard about this problem from other 2.7 owners. Chrysler needs to make this good. It's no wonder they were screaming for a government bailout!!!

rachel

April 29, 2009 at 9:31 pm

I have a 2000 chrylser intrepid 2.7 l and it just died with no waring it only has 88,000 miles on it . I have put 300 into so for and it still does not run it is the worst vechile i have ever own in my life

Chris

April 27, 2009 at 9:29 pm

I have a 1998 Concord and at 73,000 miles the engine was gone. My sister bought this car and my father and myself are mechanics so we always maintained it for her. It always had the oil changed at 3,000 miles, ALWAYS. One day my sister came to me and said the car was getting hot. So we inspected it and saw that is was sluddging and this was with 70,000 miles on the car. We took the car to chr[Show More]I have a 1998 Concord and at 73,000 miles the engine was gone. My sister bought this car and my father and myself are mechanics so we always maintained it for her. It always had the oil changed at 3,000 miles, ALWAYS. One day my sister came to me and said the car was getting hot. So we inspected it and saw that is was sluddging and this was with 70,000 miles on the car. We took the car to chrysler and they looked at it gladly and said the same thing we had said. But they did nothing and said the oil hadn't been changed properly. We argued with them and they said they would put a new engine in it for around $6,500. We said no way. So we looked around and remanufactured engines cost atleast $4,200, so we just gave up on the car. My sister took one of my cars and I took the concord and drove it to the end. We tried to save the engine but I only drove it 3,000 more miles when it spun a rod bearing and started knocking and finished the engine off. Now the car sits in the back of my shop yard wasting down and this was 3 years ago when it happened. I could rebuild the engine but it would just happen again and parts are to expensive to waste my time with it.

Beth

April 27, 2009 at 2:04 pm

I am a die hard Dodge Intrepid driver...my 2003's engine just went like nothing on Saturday...If any one has information about getting money back from Chrysler for a new engine, PLEASE let me know

Lisa

April 26, 2009 at 3:31 am

I have a 02 Chrysler Sebring convertible and as everyone else has said my engine too needs to be replaced one month before paying it off. Not to mention I just had it replaced less than 3 years ago and it's "not covered" now as my warrantee is up. How is it that a new/rebuilt engine doesn't even last three years and there is nothing anyone can do about it?? I've had all my oil changes done in a[Show More]I have a 02 Chrysler Sebring convertible and as everyone else has said my engine too needs to be replaced one month before paying it off. Not to mention I just had it replaced less than 3 years ago and it's "not covered" now as my warrantee is up. How is it that a new/rebuilt engine doesn't even last three years and there is nothing anyone can do about it?? I've had all my oil changes done in a timely manner with receipts in hand yet the oil light comes on and the engine's burning oil and it's the same news as it was three years ago when the mechanic calls and says to trade it in-now it's not worth anything!! The first time it died at a red light at least this time the oil light came on-two weeks after an oil change! How is this not a safety issue?? If everyone has the same problem how is it Chrysler can not stand behind their engines and do something about it! I loved my Sebring and it's my third Chrysler but I would never buy one again and would strongly advise anyone who is even considering it not to!!

Jennifer

April 23, 2009 at 1:49 pm

I purchased a 2002 dodge Intrepid 2.7L v6 in 5/03. Had only $26,000+ miles on it. Love that car. Just recently have been having ALOT of problems with the car. there are 117,000 miles or so on the car now but was running beautifully. All of a sudden, in 10/08 my troubles began. the car was running hot, took it to the mechanic, advised needed a thermostat and new radiater cap ($237). Car was fi[Show More]I purchased a 2002 dodge Intrepid 2.7L v6 in 5/03. Had only $26,000+ miles on it. Love that car. Just recently have been having ALOT of problems with the car. there are 117,000 miles or so on the car now but was running beautifully. All of a sudden, in 10/08 my troubles began. the car was running hot, took it to the mechanic, advised needed a thermostat and new radiater cap ($237). Car was fixed for all of 2 days. It started running hot again, and just simply shut off while I was driving, took it back. Now had to replace the Water pump ($858). Car then worked for a little while and noticed the oil light was flickering. Oil is always changed on time so I checked it and it was full and clean. Hmmmmm. A few days go by and the car will not start. Changed the camshaft position sensor and the crankshaft position sensor ($100). Car starts right up and runs good. Next week, notice antifreeze leak. (keep in mind, this whole tme the oil light is still flickering but was told nothing wrong) Now I had to replace the radiator and the upper and lower hoses ($295) Car running ok once again. A few weeks later, go to start the car, Guess What???? It won't start and still won't start. I have put so much money into that frickin car and now it sits in front of my house. I had some mechanics over to look at it and was told by 4 out of 5 of them that I need a new engine. AREYOU KIDDING ME!!! The engine in that car is a piece of junk. I have read through all the email sites and realize that I'm not the only one having these type of issues. Chrysler should replace all those screwed up engines at NO cost to the consumer. They are the ones that created this problem!!! I am not made of money as I am a single parent and this is simply ridiculous. I'm not sure about everyone else, but I have receipts for everything I have done on my car and would appreciate is someone out there would be on the consumers side for once!!!!

kimberly

April 22, 2009 at 9:54 pm

2002 c concord lxi paid for in 16months drive it for 21/2 years car stopped at red light and was never the same. neededs new motor, 6500. I'm sick about this that's 16,000 dollars down the drain, and chrysler want own up to the defected motors. I was sold lemon.

Al

April 22, 2009 at 3:21 am

I have a 2003 Intrepid that developed a knock at around 100,000 miles and found no one who could determine what was causing it. At 136,00 miles the oil light came on and about 1 minute later the engine stopped. The engine was full of sludge and I had bearings that were ruined. I had made regular oil changes and was using a synthetic blend oil in hopes that I would avoid this type of problem. Needl[Show More]I have a 2003 Intrepid that developed a knock at around 100,000 miles and found no one who could determine what was causing it. At 136,00 miles the oil light came on and about 1 minute later the engine stopped. The engine was full of sludge and I had bearings that were ruined. I had made regular oil changes and was using a synthetic blend oil in hopes that I would avoid this type of problem. Needless to say, it did not work.

Shirley

April 20, 2009 at 8:36 pm

I have 2002 dodge stratus with v6 2.7 liter and I just hit 101000 miles and my car just stop in the middle of the road with my 2 kids in it. I check the oil and it was milky and the mechanic at Firestone told me it's crack engine. Then I went to another mechanic and he told me to go to dodge dealer and tell them and give them my vin # and they said there has not been a recall on this engine. W[Show More]I have 2002 dodge stratus with v6 2.7 liter and I just hit 101000 miles and my car just stop in the middle of the road with my 2 kids in it. I check the oil and it was milky and the mechanic at Firestone told me it's crack engine. Then I went to another mechanic and he told me to go to dodge dealer and tell them and give them my vin # and they said there has not been a recall on this engine. What do I do because I still owe this vehicle. Because of the engine is out and the negative equity I have not been able to trade it. So I am stuck with a payment and non working car and I need transportation for my kids and myself. The vehicle stop on march 17th, and people not going to continue to allow me to use their vehicle.

Nicole

April 18, 2009 at 3:15 pm

Ok, so I bought this 2002 dodge intrepid in march, used at dodge of lynwood in washington state, it had 82,000 miles on it, It would be paid off in 2 years, I got extended warrenty through WYNNS , Im a single mother to I was excited, and this is the first car from a dealership Ive got, I drove it tell april third. I was on the hwy going 55 miles per hour when something started making a "CLANKING "[Show More]Ok, so I bought this 2002 dodge intrepid in march, used at dodge of lynwood in washington state, it had 82,000 miles on it, It would be paid off in 2 years, I got extended warrenty through WYNNS , Im a single mother to I was excited, and this is the first car from a dealership Ive got, I drove it tell april third. I was on the hwy going 55 miles per hour when something started making a "CLANKING " noise, i could feel it in my steering wheel. I was in the far left lane, so Of course i had to driive it up the Hwy to get over and, pull over, well when i fnally got over, it went uo in smoke, and something felt like it , dropped out my car. Conclusion, was I had clean oil, filled to the top .. thank god or the warrenty would not cover it. I JUST BOUGHT THIS EFFIN CAR remind you! motorplex iin maple valley said it was not anything I could have done or known, but the rod went through my engine block , destroying my engine, to non usable, and I needed a new engine, my warrenty is extended so it covers all engine problems, as long as its not your fault, the man at the motorplex, told me and sent me pictures saying "not YOUR FAULT!!... and the warrenty people are trying to wiggle out of this one... yes, wynns will only cover 2800, and dodge dealership wont help me either, I talked to the manager at dodge of lynwood last night, he told me he tried helping me, but its not there responsibility, -and he looked up the 2002 dodge intrepid, and had NO IDEA THEY HAD SO MANY PROBLEMS - so they are selling cars that they know nothing about to people? I need help what do I do now? I will tell you what im going to do, Im not paying a dime, and Im calling our local news station, and im going to sue, the warrenty people, and expose dodge of lynwood. how are u gonna sell a single mother a car that already has a class action law suit, for selling that 2.7 engine???? dodge was thinking of putting the same engine in a 2.7 then selling it again.. and refinancing me a diffrent car, but the damn owner dosent want to get involved, but he sure LOVED selling it to me in the first place! ( the manager at dodge even stated as well after talking with the warrenty people that I was not at fault, and all this was stupid of WYNNS warrenty , representive. ) my cars been sitting at motorplex now for 15 days.... I NEED MY CAR and im making payments on , a sitting duck, thanks dodge of lynwood. reliable my ass!

Joseph

April 17, 2009 at 11:16 pm

I have a 2002 Dodge Stratus R/T with the 2.7 Liter Engine. I was aware of the oil sludge problem with this engine when I first purchased the car. A friend of mine who works at the dealership as a mechanic, told me to change the oil at least every 2,000 to 3,000 miles. He also recommended using synthetic oil to reduce the sludge problem. My engine just flipped 67,000 miles this month, and I not[Show More]I have a 2002 Dodge Stratus R/T with the 2.7 Liter Engine. I was aware of the oil sludge problem with this engine when I first purchased the car. A friend of mine who works at the dealership as a mechanic, told me to change the oil at least every 2,000 to 3,000 miles. He also recommended using synthetic oil to reduce the sludge problem. My engine just flipped 67,000 miles this month, and I noticed that my oil level looked like it was getting low. So I serviced it (about 1 1/2 quarts), with less than 3,000 miles since my last oil change. Two weeks later, it's showing nearly 1/2 quart low again. My wife just returned home from an appointment today, and she told me that the oil light came on when she stopped at a light. I checked the oil and it's still reading about 1/2 quart low. The funny part is that the oil doesn't look broken down at all, almost as if it were still fresh oil, yet I've driven more than 3,000 miles since my last oil change. I'm wondering if my oil pump is failing. The only other reason why the light would come on is because the oil was trapped in the head, and what remained in the pan had run low, thereby "tripping" the engine oil light. I'm suspecting that the oil level is not low, and that some of the oil is trapped in the heads, and not properly draining back down into the oil pan. After it cools down, I'm checking my Heads for sludge. I'd recommend to anyone with even a little mechanical ability, to purchase, or borrow, a mini-scope, and pop off the service cap on the forward head. Then, slide the scope into the engine (COLD ENGINE THAT IS), and check the oil-flew passages for clogging. Believe me, you'll know because it'll look like wheel bearing grease. As God is my witness, if I have a problem with a car I just paid off two months ago, with less than 70,000 miles on it, I will never buy dodge EVER AGAIN! I had a 1997 Dodge Stratus with the 2.4 liter engine that cost me $$$ because it lost a head gasket at 44,000 miles. After repair, the engine seized up on me three weeks later, AFTER it was supposedly fixed! I swore I wouldn't buy another Dodge then, but I assumed that the former problems were all based on Mitsubichi engines (2.0, 2.4, 2.5). I was hoping that the 2.7 liter engine would have been a major improvement. Apparently, it's not! I warn you Dodge...you screwed me once before; don't let this be another screw up! I don't care how many HEMI engines you put out, because I'll never buy another Dodge if this one ends up biting me in the butt! Man, just for once I'd like to buy an American made car that doesn't break down three months after pay-off! No wonder why my Chevy Suburban has outlasted it, and it's a 1999. I'm sticking with the older Chevy's. The newer Chevy's with the piston-slapping 5.3 engines suck; that is why I will only buy Chevy trucks with the old reliable 350 gas guzzling engine..it eats, but it's a BEAST! I love Chevy all the way! Joseph from SC

sherman

April 16, 2009 at 6:20 pm

this car sucks big time. i took my carto be serviced under my warranty for a water pump leak. two weels later the repair shop informed me i had engine failure and my car was useless. i never had a noise or overheated. now i owe the repair shop for breaking dowm the engine to diagnose the problem, my finance company for the balance of my loan, and have no car to get to my medical appointments. I d[Show More]this car sucks big time. i took my carto be serviced under my warranty for a water pump leak. two weels later the repair shop informed me i had engine failure and my car was useless. i never had a noise or overheated. now i owe the repair shop for breaking dowm the engine to diagnose the problem, my finance company for the balance of my loan, and have no car to get to my medical appointments. I did i meantion im in a wheelchair? one more way to stick it to the disabled. thanks for making me a shut in Dodge

sean

April 15, 2009 at 1:34 am

I have a 2004 intrepid and just replaced the water pump ($800.00). The mechanic informed me about the flaws in the 2.7 L engine. I have 94,000 miles on the car and am deeply troubled about this engine sludge problem. Chrysler needs to do something.... and soon!

Coretta

April 14, 2009 at 4:10 pm

I had a 2004 Sebring LXI and it had sludge build up in it. To this day I'm being garnish to make the payments for a car. That my credit union took back and sold iat an auction. An i still have to pay the balance of almost $6,350. I feel that Chrysler needs to take care of there responsiblities and take car of the mess with these 2.7 liter engine. I only had my car up to a year in a half. Before it[Show More]I had a 2004 Sebring LXI and it had sludge build up in it. To this day I'm being garnish to make the payments for a car. That my credit union took back and sold iat an auction. An i still have to pay the balance of almost $6,350. I feel that Chrysler needs to take care of there responsiblities and take car of the mess with these 2.7 liter engine. I only had my car up to a year in a half. Before it started acting up on me.

philip

April 13, 2009 at 4:51 pm

I have a Sebring Cabrio ltd 2.7V6 2002 with 60,000 miles. I have had it from new, bought it in Spain, it failed in 2006 and I haven't used it since because I live abroad. There was a sludge build up and a knocking on start up when I last used it. While abroad I got it repaired at great expense. I have now returned to Spain, the knocking is now worse than before, quite loud on start up but quiet r[Show More]I have a Sebring Cabrio ltd 2.7V6 2002 with 60,000 miles. I have had it from new, bought it in Spain, it failed in 2006 and I haven't used it since because I live abroad. There was a sludge build up and a knocking on start up when I last used it. While abroad I got it repaired at great expense. I have now returned to Spain, the knocking is now worse than before, quite loud on start up but quiet running when cold but louder when hot. I would appear to be a common problem with this engine, I hope Chrysler accepts responsibility though I don't expect it'll help me.

Shelley

April 12, 2009 at 8:09 pm

Our Stratus 2005 had the engine light on and we took it to the dealership they told us that the 3rd something was starting to stick inthe engine I said well fix just the 3rd on he said it's not worth it to us to do that he wanted to tear apart the engine. We have the rap around extended coverage and were told they would need to tear apart the engine to see what it really was then he said that Chr[Show More]Our Stratus 2005 had the engine light on and we took it to the dealership they told us that the 3rd something was starting to stick inthe engine I said well fix just the 3rd on he said it's not worth it to us to do that he wanted to tear apart the engine. We have the rap around extended coverage and were told they would need to tear apart the engine to see what it really was then he said that Chrysler would deny the coverage any way they don't pay out on anything even though they knew the problem was faulty manufacturing. Why pay for the extended coverage when they won't honor it anyway and your stuck with the bill. He tried to get us to buy a new car we said NO we still owe on this one... We want to join the class action lawsuit also.

Dale

April 10, 2009 at 3:46 pm

I have a 2001 Dodge Intrepid that is in excellent condition with the exception of the engine. Oil changes have been done every 3,000 to 4,000 miles. Per a Dodge/Chrysler dealer's expert mechanics, the water pump (located inside the crank case) failed and flooded the oil system with water and coolant. Their estimated cost to repair the water pump is $2,022 and they say that the fix won't last 50[Show More]I have a 2001 Dodge Intrepid that is in excellent condition with the exception of the engine. Oil changes have been done every 3,000 to 4,000 miles. Per a Dodge/Chrysler dealer's expert mechanics, the water pump (located inside the crank case) failed and flooded the oil system with water and coolant. Their estimated cost to repair the water pump is $2,022 and they say that the fix won't last 500 miles. Because of the water that filled the engine, they told me the only fix was to replace the engine (quoted at over $6,600). I want the new engine with Dodge/Chrysler paying the bill. This is a serious design problem.

beverly

April 9, 2009 at 12:14 pm

I have a 2002 Chrysler Sebring 2.7L V6. It has 61, 000 miles on it and now the engine light has been going on. I am very nervous about the engine sludge problem. I would also like more info about being a part of the class action lawsuit.

Rick

April 9, 2009 at 3:43 am

I own a 2001 siebring with a 2.7 liter engine. I am a licenced mechanic and have taken good car of this car. with only 138,000kms on it it has developed a very bad knock. I know what this will cost so I have parked the car until I can figure out what to do or gain enough nerve to put another "piece of junk" engine in it.

Roger

April 8, 2009 at 11:11 am

My 2001 seabring convertable is dead at 82000 miles and is now parked until we sell it to the junk yard.The cost is to high to replace the engine and if we do we will have the same problem again. What a shame that the company puts a piece of crap out like this.

Darin

April 7, 2009 at 1:57 pm

I have a 1998 Chrysler Concorde with the same 2.7L engine that everyone referenced here. Looks like the same story ... although I bought it used, I am a "zealot" when it comes to oil changes. Every 3,000 to 3,500 like clock work. The engine started a sporadic "bad gas" knock within the last week or so. Change of gas appeared to make it go away. Unfortunately, this morning on the way to work, [Show More]I have a 1998 Chrysler Concorde with the same 2.7L engine that everyone referenced here. Looks like the same story ... although I bought it used, I am a "zealot" when it comes to oil changes. Every 3,000 to 3,500 like clock work. The engine started a sporadic "bad gas" knock within the last week or so. Change of gas appeared to make it go away. Unfortunately, this morning on the way to work, the engine started a heavy knocking. It is currently being towed to the garage, but I am expecting to hear the same oil sludge story as the mechanic immediately said when he found out it was a 2.7L engine ... "that engine is a piece of crap". And we wonder why the American auto industry is suffering. Bad design, bad quality, bad support, unwillingness to back their product as they should.

marianne

April 6, 2009 at 10:27 pm

Single mother of 3 also. My car stopped on a busy highway. I had it towed to my mechanic. He told me the engine was full of sludge and can replace for around $5,000. I have a 7yr. 70,000 mile warranty that the dealer is denying. I have no money to fix nor do i think I should have to....I want in on the lawsuit. It is a Dodge Intrepid-2004 with 50,000 miles.

April

April 6, 2009 at 8:06 pm

I did own a 2002 Dodge Intrepid, problems from the start, engine had a problem overheating, head gasket cracked, rack and pinion went at that time car had less than 60,000 miles, as of 04/04/09 cas still had a problem overheating, had radiator replaced new, thermostat replaced new, the car has cost me $7,000 to keep it running and I had a car note to pay as well, I want my money back and I hope C[Show More]I did own a 2002 Dodge Intrepid, problems from the start, engine had a problem overheating, head gasket cracked, rack and pinion went at that time car had less than 60,000 miles, as of 04/04/09 cas still had a problem overheating, had radiator replaced new, thermostat replaced new, the car has cost me $7,000 to keep it running and I had a car note to pay as well, I want my money back and I hope Chrysler goes out of business so no one else gets ripped off by.

gloria

April 5, 2009 at 3:12 pm

Hello, I justwaant to share my feeling. I have a 2003 2.7. engeine. chry seibring. I have only six moths to pay off my car. and than my engeing went out. I have only 80,000 mile. It will cost me almost 4-5,000. My timing chain, oil,

Jeanne

April 1, 2009 at 3:16 pm

My car blew the engine last Friday. It's sitting at a dealership where they want me to pre-pay for taking the engine apart before they proceed. I have the extended warranty for the engine-they stated that the timing chain is loose and that there is internal damage. I have my records for oil changes but they are assuming that it is a maintainance issue and not a mechanical failure. Now they are[Show More]My car blew the engine last Friday. It's sitting at a dealership where they want me to pre-pay for taking the engine apart before they proceed. I have the extended warranty for the engine-they stated that the timing chain is loose and that there is internal damage. I have my records for oil changes but they are assuming that it is a maintainance issue and not a mechanical failure. Now they are saying that the repairs exceed the value of the car so I may have to pay something either way. What a joke!! My car has only 68,000 miles!! It's a Chrysler Concorde 2001...l

Quiana

March 30, 2009 at 5:56 pm

I own 2003 chrysler sebring. Driving on the highway cars stops , taken to the dealer. Call next day oil sludge nothing they can do payed hundreds for them to tell me that. Had the car for 11/2 and still paying on it and there is nothing i can do but buy a new engine or get the one i have rebuilded.

Bobby

March 28, 2009 at 3:51 am

Yep same old problem own a 2002 sebring l.x.i.,2.7l engine 82.000 miles. Driving fine one day , engine shut off the next day. Took it to a machanic and gave me the bad news. He also has checked into abbratration with chrysler and said that they will not cover the oil sludge problem. I would like to be part of this class action law suit. Live in Ohio. The car is no longer drivable. I would definit[Show More]Yep same old problem own a 2002 sebring l.x.i.,2.7l engine 82.000 miles. Driving fine one day , engine shut off the next day. Took it to a machanic and gave me the bad news. He also has checked into abbratration with chrysler and said that they will not cover the oil sludge problem. I would like to be part of this class action law suit. Live in Ohio. The car is no longer drivable. I would definitly lika to have an attorney to help with this problem.

richie

March 27, 2009 at 11:46 pm

engine seized at 86,200 miles spent 2400 dollars at dealer for new water pump and timing chain, also to de sludge engine. car went 20 miles after repair and the dealers says basiclly to bad. where can i join onto a class action suit. I hope chrysler goes bankrupt for what they are doing to so many innocent people with thus 2.7l engine.

Claudio

March 27, 2009 at 4:44 pm

Another story of horror and deception with the infamous 2.7 engine in a Chrysler Intrepid 2001. I want to be a part of a class action lawsuit against this costumer careless company!

Kristen

March 27, 2009 at 3:54 pm

We own a 2001 Dodge Intrepid, which we purchased used in 2001. We have put at least $5K into the engine over the last 8 years. Yesterday the engine no longer operates and our mechanic stated that he gets a few of these in each week. He is the one who told us about the lawsuit. Would love to know how you would get involved seeing as though it would cost us $4K to replace the engine!? It is not[Show More]We own a 2001 Dodge Intrepid, which we purchased used in 2001. We have put at least $5K into the engine over the last 8 years. Yesterday the engine no longer operates and our mechanic stated that he gets a few of these in each week. He is the one who told us about the lawsuit. Would love to know how you would get involved seeing as though it would cost us $4K to replace the engine!? It is not even worth just over $1K at a trade in value. Car is basically where it is...sitting there.

melissa

March 27, 2009 at 3:05 pm

I am a single mother of 3; I worked very hard to buy my oldest daughter a dependable car to drive to college , she also had a night job so we purchased this $17,000 dollar car, because I wanted no chance she would ever be stranded late @ night by herself. Imagine my upset when she called me and told me the Engine started knocking and smoking and then died and left my 19 year old daughter stranded [Show More]I am a single mother of 3; I worked very hard to buy my oldest daughter a dependable car to drive to college , she also had a night job so we purchased this $17,000 dollar car, because I wanted no chance she would ever be stranded late @ night by herself. Imagine my upset when she called me and told me the Engine started knocking and smoking and then died and left my 19 year old daughter stranded @ 11:00 pm I did not have the finacial means to replace that Engine and now I have a $17,000. dollar beautiful piece of Junk; I feel that this Engine should be recalled and replace @ NO CHARGE TO The consumer. Thanks Melissa

Patrick

March 24, 2009 at 12:06 am

Same problem as the others with the 2.7L engine in our 2001 Intrepid. Where can I participate in the class action suit that is in the Northern IL area. I have been searching, but so far no luck. Our car is no longer in working condition.

robert

March 20, 2009 at 12:44 am

just got an 04 sebring.oil light comes on at less than 1000 rpms.is this gonna be a problem in the future?how can i get in on this lawsuit?

willie

March 10, 2009 at 1:45 am

after 126,000 engine seized up then i found out that their was a problem with that 2.7 liter engine.

Tom

March 6, 2009 at 2:35 am

2001 Sebring 83,000 miles, taken care of since purchase like a baby, Oil changed every 2500- 3000 miles, water pump changed at 36,000. Today wife calls and says the oil light came on and the car is making a terrible noise. Went and got the car, checked it out, no oil pressure and rod knocking. Have yet to pull it apart but I know its the same old problem. Hate the car and Chrysler!

Joe

March 4, 2009 at 3:22 pm

we own a 2001 chrysler concorde with 48,000 miles. The 2.7 liter engine just blew on March 1,2009. The mechanics at the garage where it is serviced inspected the engine and have come to the conclussion that the engine blew due to oil sludge build up. The oil was changed evey 3,000 miles and I have the records to prove it. I have researched this problem on line and have found that Chrysler has many[Show More]we own a 2001 chrysler concorde with 48,000 miles. The 2.7 liter engine just blew on March 1,2009. The mechanics at the garage where it is serviced inspected the engine and have come to the conclussion that the engine blew due to oil sludge build up. The oil was changed evey 3,000 miles and I have the records to prove it. I have researched this problem on line and have found that Chrysler has many problems with this engine. I had the extended 7yr/100,000 mile warranty and it expired January 31, 2009. I have contacted the dealer and being the warranty expired they said they couldn't doing anything for me and I had to contact Chrysler myself. I contacted Chrysler and they gave me the run around and said being it was not serviced at a Chrysler dealership I don't have a got chance at Chrysler making good on the engine. My family and in-laws have bought a total of 26 Dodge/Chrysler automobiles of the past 20 years and this is thanks I get...... If anyone could help me out I would appreciate if you would contact me. Everyone works hard to pay off their vehicle and this is the thanks we get....... a $5,000 bill for a problem that is not OUR FAULT!!!!!!!!!!!!!!!!!!!!!!!!!!!!!!!!!!!!!!!!!!!!!!!

Mike

March 3, 2009 at 1:33 am

Thanks everyone that has posted to this!! I was planning on buying a 1999 Chrysler Concorde from ebay but you people have made my think twice and i have decided not to. Does anyone know, if you change the oil at every 3,000 miles like you are suppose to, will it still have this problem? The concorde on ebay says that the water pump is out and it will take a little to et it replaced, i thought no b[Show More]Thanks everyone that has posted to this!! I was planning on buying a 1999 Chrysler Concorde from ebay but you people have made my think twice and i have decided not to. Does anyone know, if you change the oil at every 3,000 miles like you are suppose to, will it still have this problem? The concorde on ebay says that the water pump is out and it will take a little to et it replaced, i thought no biggy but this water pump deal sounds like they're main problem. I have been a big Dodge guy all of my life and have never really had any problems, this shows what happens when you make your car from parts made in Mexico and China, the foreign countries are ready for payback i hope!! lol

Michelle

February 26, 2009 at 8:12 pm

My 2004 sebring engine just seized on the highway first that didn't know what happen so i called chrsyler head quarters so they would assist me but all of a sudden they said the engine had sludge in it know this car was welled maintained. the cr dealership telling me its 6570.00 to repair the engine I told them I will be bringing another machanic to look at the car know ther etelling me he can't c[Show More]My 2004 sebring engine just seized on the highway first that didn't know what happen so i called chrsyler head quarters so they would assist me but all of a sudden they said the engine had sludge in it know this car was welled maintained. the cr dealership telling me its 6570.00 to repair the engine I told them I will be bringing another machanic to look at the car know ther etelling me he can't come on the floor wow this car only had 74,000 miles and it just shut off

Stephanie

February 24, 2009 at 2:49 am

We have a 2002 Dodge Stratus with the 2.7 liter motor with 80,000. Engine is shot and Dodge says they wont take care of it. I have 2 mechanics that have torn the engine apart and will verify the engine sludge problem. We have always taken great care of the car and this should not be happening. We would like to become a part of the class action suit.

Jack

February 23, 2009 at 5:00 pm

I have a Chrysler Concorde with a 2.7 L engine. I just turned 107K and something occurred with my water pump where it fiilled/mixed my crankcase oil with coolant. I just got the car back from a local guy who informed me that there is a class action lawsuit with my engine. All along I was thinking that my engine was a 3.5 L like I had in an older Concorde I had. Luckly I didn't drive the vehicle[Show More]I have a Chrysler Concorde with a 2.7 L engine. I just turned 107K and something occurred with my water pump where it fiilled/mixed my crankcase oil with coolant. I just got the car back from a local guy who informed me that there is a class action lawsuit with my engine. All along I was thinking that my engine was a 3.5 L like I had in an older Concorde I had. Luckly I didn't drive the vehicle farther than I did when this occurred. A water pump should never mix oil and coolant. This is a design failure...

Barry

February 22, 2009 at 4:54 am

The engine in my 2004 Intrepid just blew, it had less then 50.000 miles on it, My mechanic told me that this is the 4th 2.7 that he has seen with the same problem, Being as i live in Canada i don't think that this lawsuit will help me. P.S The dealership was willing to sell me a replacement crate @.7 for $7000

Katrina

February 12, 2009 at 3:51 pm

I have a 2001 Chrysler Seabring with compression promblems! a lot of money has gone into its repair,,,,

Tim

February 12, 2009 at 2:22 am

I have a 2001 Chrysler Concord with 139,000 miles on it & never had any sludge problems. This is because I change the oil & filter every 4000 miles. I would suspect that the sludge build up is do to lack of timely oil changes. If anyone wants to buy my vehicle I will sell it for $6000. Vehicle still runs great.

Dodge Engine Oil Sludge Lawsuits : AboutLawsuits.com

February 11, 2009 at 7:55 pm

[...] federal Dodge engine failure class action lawsuits have been consolidated in an MDL in the District of New [...]

Chrysler Engine Oil Sludge Lawsuits : AboutLawsuits.com

February 11, 2009 at 7:55 pm

[...] federal Chrysler 2.7 liter engine failure class action lawsuits have been consolidated in an MDL in the District of New [...]
"*" indicates required fields