JPML Establishes Multidistrict Litigation for Lawsuits Over Chrysler and GM Airbag Inflator Ruptures
December 16, 2022
By: Irvin Jackson
The U.S. Judicial Panel on Multidistrict Litigation (JPML) has determined that all lawsuits over exploding air bag inflators used in some General Motors and Chrysler vehicles will be consolidated before one federal judge for coordinated pretrial proceedings.
There are currently at least 17 airbag lawsuits filed in 15 district courts nationwide, each raising similar allegations that some General Motors and Chrysler vehicles were equipped with defective ARC Automotive, Inc. inflators, which have been linked to potentially deadly explosions, showering vehicle occupants with dangerous shrapnel.
Given common questions of fact and law raised in the claims, a group of plaintiffs filed a motion to consolidate the cases before one judge in the Northern District of Georgia, as part of an MDL, or multidistrict litigation.
While General Motors and ARC did not oppose consolidation, Chrysler's parent company, Fiat Chrysler Automotive (FCA) opposed centralization, saying there were too few cases pending and that individual, defendant-specific facts "are likely to predominate over common factual issues."
Following oral arguments held on December 1, the JPML disagreed, and issued an order (PDF) on December 15, transferring the lawsuits to the U.S. District Court for the Northern District of Georgia, where Judge Eleanor Ross will preside over discovery and pretrial proceedings
"On the basis of the papers filed and the hearing session held, we find that these actions involve common questions of fact, and that centralization in the Northern District of Georgia will serve the convenience of the parties and witnesses and promote the just and efficient conduct of this litigation," the JPML wrote. "These putative class actions present common factual questions arising from the allegation that ARC airbag inflators have a defect that can cause them to rupture, dispersing shrapnel, and injuring or killing vehicle occupants."
In complex product liability litigation, where a large number of claims are filed throughout the federal court system by individuals who suffered similar injuries as a result of the same product, it is common for the federal court system to centralize the litigation for pretrial proceedings. However, if settlements are not reached during discovery or following a series of early "bellwether" trials, each claim may later be remanded back to the U.S. District Court where it was originally filed to go before a jury.
Airbag Inflator Recalls
The problems with the GM and Chrysler airbag inflators are similar to those linked to Takata airbags.
Throughout the seemingly endless series of Takata airbag recalls, officials have warned the inflators could rupture unexpectedly and without warning, causing sharp metal fragments from the inflator housing to be projected at the driver and occupants, posing a serious risk of injury or death.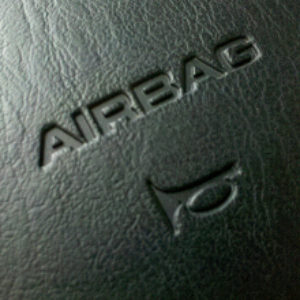 Since the Takata airbag recall started, National Highway Traffic Safety Administration officials have struggled to oversee the repair process and notify tens of millions of vehicle owners across the nation of the potentially lethal dangers associated with the recalled inflators.
To date, at least 28 people have been killed worldwide by recalled Takata airbags and more than 400 have been injured. Of the fatalities, 19 have occurred in the United States; fourteen of which involved a Honda vehicle. At least another seven fatalities involving Honda vehicles equipped with defective Takata airbags have been reported outside of the U.S.
A number of airbag recall lawsuits have been filed over the massive Takata recall series, including claims by consumers who suffered severe and often life-threatening injuries when the airbag exploded following an accident. Given common allegations raised in the complaints, cases filed throughout the federal court system have been centralized in the U.S. District Court for the Southern District of Florida, as part of a multidistrict litigation, or MDL.
"*" indicates required fields