Class Action Lawsuit Over Chantix Nitrosamine Impurities Filed Against Pfizer
October 18, 2021
By: Irvin Jackson
In the wake of a nationwide recall of Chantix, a Pennsylvania woman has filed a class action lawsuit against Pfizer, alleging that consumers never would have purchased the smoking cessation drug if they had known it contained nitrosamine impurities, which may actually increase their risk of cancer.
Karen Duff filed the complaint (PDF) in the U.S. District Court for the District of Western Pennsylvania on October 8, indicating that the presence of a probable carcinogen, identified as N-nitroso-varenicline, makes Chantix an illegally manufactured and distributed drug.
Chantix (varenicline) was introduced by Pfizer in 2006, as a prescription medication designed to help people quit smoking. However, the manufacturer halted Chantix distribution in June, when it was discovered pills may contain dangerous levels of nitrosamines, which are believed to be a byproduct of the drug manufacturing process and may expose users to a risk of cancer.
Duff indicates she is one of potentially millions of consumers who bought the drug, which raked in $919 million last year, without being aware it contained a potentially cancer-causing agent, which reclassifies Chantix as a new, unapproved varenicline-containing drug (VCD), and not the Chantix which was advertised to consumers.
"This new and unapproved drug with additional active ingredients (such as nitrosamines in the subject VCDs) cannot have the same label as the brand-name drug, as the two products are no longer the same," Duff's lawsuit states. "At the very least and alternatively, drugs with differing and dangerous ingredients than brand-name counterparts are adulterated or misbranded under federal law, and the sale or introduction into commerce of adulterated or misbranded drugs is illegal."
In June 2021, Pfizer first disclosed the Chantix problems, after halting distribution for the drug and recalling one lot in Canada. Weeks later, the Chantix recall was expanded to include 12 batches of the medication sold in the United States in July 2021, and the drug maker announced that it was recalling another four lots of Chantix in August 2021.
Last month, Pfizer issued a press release announcing a complete Chantix recall for all lots of both its 0.5 mg and 1 mg tablets, all due to the same problem first discovered in June 2021, with high levels of the cancer-causing chemicals in certain pills, at levels higher than deemed acceptable by the FDA.
Over the last few years, several drugs, such as Zantac, valsartan and metformin, have faced similar recalls, primarily to do the presence of a nitrosamine known as N-Nitrosodimethylamine (NDMA). As a result, thousands of Zantac lawsuits, valsartan lawsuits and metformin lawsuits are now being pursued against those drug makers.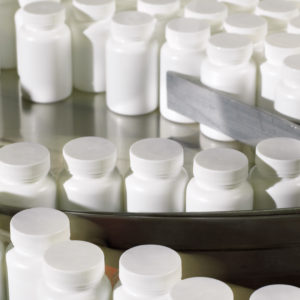 Pfizer indicates it has received no reports of adverse events linked to this Chantix recall, but exposure to the chemicals in other pills has been linked to reports of cancer as the chemicals move through the body. At this time, the FDA is not calling on users to stop taking the drug.
Duff's lawsuit seeks nationwide class action status for anyone who paid any amount for Chantix sold by Pfizer.
She presents claims of breach of warranty, fraud, negligent misrepresentation and omission, violation of Pennsylvania consumer protection laws, unjust enrichment, negligence, negligence per se, and seeks for Pfizer to pay for medical monitoring costs, compensatory and punitive damages.
Verta

November 29, 2021 at 10:32 pm

I took it in 2007 and 2021.. Both times it made me sick.

Candy

November 7, 2021 at 12:37 pm

I first took it around 2005 and noticed that my joints hurt, when I stopped taking it the pain went away. I took it again in 2019 and stayed on it longer (I did stop smoking permanently this time) but this time the pain in my joints did not go away. It started about a week after starting the drug and did not quit even after I quit the drug. I was recently diagnosed with RA and I do believe this dr[Show More]I first took it around 2005 and noticed that my joints hurt, when I stopped taking it the pain went away. I took it again in 2019 and stayed on it longer (I did stop smoking permanently this time) but this time the pain in my joints did not go away. It started about a week after starting the drug and did not quit even after I quit the drug. I was recently diagnosed with RA and I do believe this drug has something to do with it. I also noticed a change in the way I feel mentally-I believe this drug caused depression both times I took it.

john

October 28, 2021 at 8:41 pm

ever since my dr put me on it few years ago it made me sick at my stomach and head aches at times my chest would hurt now few years later develop several health issues like R.A. copd triple by pass heart surgery wonder if this caused all these problems like a domino effect
"*" indicates required fields