Carbon Monoxide Alarms Helped Avoid Poisoning Injuries at Rhode Island Daycare Center
February 09, 2016
By: Russell Maas
An early learning daycare center in Rhode Island was evacuated late last week, after carbon monoxide detectors identified a buildup of the deadly gas, helping at least 18 children and several caretakers avoid the risk of serious injury associated with carbon monoxide poisoning. 
The Barrington Fire Department in Rhode Island was called to the Early Learning Center of Snowams Road on Friday, following a carbon monoxide alarm during a severe snow storm.
Carbon monoxide is an odorless, colorless and tasteless gas, which is a leading cause of fatal poisoning injuries in the United States, since it can quickly build up to toxic levels if it is leaking into a confined area.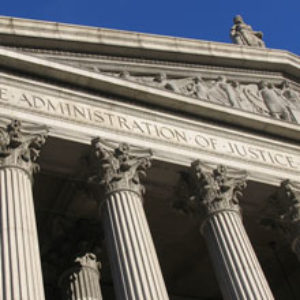 Reports indicate that when first responders arrived, the children and caretakers were already evacuated from the building and waiting in passenger vans and a bus due to the weather conditions. Aid was provided while the building was tested for carbon monoxide levels and the source of the gas leak was investigated.
Barrington Fire Department Chief, Gerald Bessette, indicated that no children or staff showed symptoms of carbon monoxide exposure and no injuries have been reported.
The source the carbon monoxide leak was a heating unit on the roof, which had a cracked manifold, allowing the gas to enter the enclosed building during the harsh winter weather.
Officials have indicated that the incident was a "textbook" case demonstrating the proper use of a CO detectors and the importance of the life-saving devices, which can allow individuals to recognize the presence of carbon monoxide gas at the very early stages of a leak, leading to an evacuation before exposure to levels where an individual faces a risk of brain damage from carbon monoxide.
At high levels, carbon monoxide exposure can quickly overcome a full grown adult, causing them to lose consciousness and potentially suffocate. Even at lower levels over a prolonged period of time, individuals may suffer signs of problems like headaches, nausea, light-headedness and other flu-like symptoms that may not result in an immediate evacuation of a building.
Children are much more susceptible to rapid onset of symptoms of carbon monoxide poisoning and loss of consciousness, highlighting the importance of carbon monoxide detectors in homes, schools and daycare centers.
Despite the proven effectiveness of carbon monoxide detectors in preventing poisoning injuries, many states still do not require then in schools or daycare centers.
In Rhode Island, all daycare centers must have CO detectors, but they are not required in schools. If an event similar to the one occurring at the daycare center occurred at an elementary, middle, high school, or college campus, the leak may have not been detected until illnesses or serious injuries occurred.
Less than two weeks ago, a carbon monoxide problems at a Beaumont, Texas middle school resulted in the evacuation of nearly 800 students and 70 staff. The leak was caused by a faulty gasket on a boiler located outside the school, but it was not detected until individuals in the building began vomiting and fainting.
Unlike the Rhode Island incident, at least 179 students, teachers and others inside the Beaumont school exposed to carbon monoxide required treatment for potentially serious injuries. The Texas school did not have carbon monoxide detectors installed.
Carbon monoxide injuries are almost always preventable with the use of a properly working alarm or detector, which are very cheap and require little maintenance. Many of the CO detectors currently on the market come equipped with 10 year batteries, if it is not hard-wired into the buildings electric.
According to the U.S. Centers for Disease Control and Prevention, about 5,200 carbon monoxide exposures occur each year resulting in an estimated 430 fatalities annually.
"*" indicates required fields