Judge Upholds $28.2M Damage Award for Carbon Monoxide Poisoning in Apartment
October 27, 2014
By: Irvin Jackson
Following a $28.2 million jury award for carbon monoxide poisoning at a Wyoming apartment complex, the U.S. District Judge who presided over the trial has determined that the damages were fair and not excessive, rejecting a request to overturn the judgment made by the Defendants.
A federal judge has backed a $28.2 million verdict in a carbon monoxide poisoning lawsuit, determining that the judgment was fair and not excessive, as the defendant had claimed. 
A federal jury in Wyoming awarded Amber Lompe $28.2 million for carbon monoxide poisoning injuries suffered in her home at the Sunridge Apartments in 2011.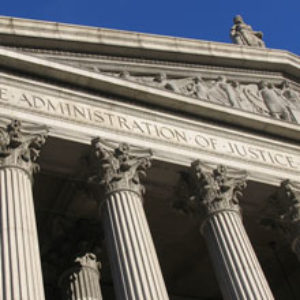 As a result of exposure to carbon monoxide gas that leaked from a furnace at the apartment complex, Lompe was left with permanent brain damage.
The verdict included $2.65 million in compensatory damages, as well as an additional $22.5 million in punitive damages against the apartment complex and its management company, which was designed to punish the defendants, since they allegedly knew the furnace needed repairs. The Defendants appealed the verdict, arguing that the amount of the award was excessive and that it was based on evidence that should not have been presented to the jury.
U.S. District Judge Alan B. Johnson rejected that argument, noting that had Lompe been in the apartment for much longer she could have been more severely disabled or could have died. While Judge Johnson called the amount significant, he indicated that it is well within the jury's right based on the information in the case.
Lompe's injuries occurred on February 1, 2011, when carbon monoxide levels in her apartment reached 500 parts per million, more than 10 times higher than what is considered a safe exposure. Ten days after the incident, the complex provided her with a carbon monoxide detector and destroyed the furnace, which her attorneys said was an effort to destroy the evidence.
Carbon monoxide is a significantly toxic gas that is colorless, odorless, tasteless and lacks any sort of irritating factor that could allow someone to detect its presence. Because people often fail to promptly recognize symptoms of carbon monoxide, they may continue to be exposed to the gas in the absence of a detector or alarm, increasing the risk of permanent brain damage or death.
According to the U.S. Centers for Disease Control and Prevention, carbon monoxide poisoning kills about 500 people in the U.S. annually, and is linked to about 15,000 emergency room visits. In many cases, the injuries or deaths could have been prevented by the use of carbon monoxide detectors and proper maintenance of heating systems and generators.
"*" indicates required fields