Generator Carbon Monoxide Leak at Wedding Sends 130 to Hospital
August 15, 2016
By: Irvin Jackson
About 130 people have been treated for symptoms of carbon monoxide poisoning, after a portable generator leaked the toxic gas at a wedding in Madison, Wisconsin earlier this month.
The incident was discovered at Salon Centinela during a wedding on August 6, when at least one person fainted and attendants complained of dizziness and other problems caused by a generator running indoors. At the time, dozens of people were taken to local hospitals. However, on Friday, the Wisconsin Department of Health Services (DHS) issued a press release updating the number of people injured to about 130, indicating that there were a large number of walk-ins or people being taken to hospitals after they left the event, showing signs of carbon monoxide poisoning.
The illnesses are still under investigation, however handheld monitors used by paramedics indicated high levels of carbon monoxide in the building at the time. The building was evacuated, and paramedics found that the generator providing power to the live band was indoors. They had the generator moved outside.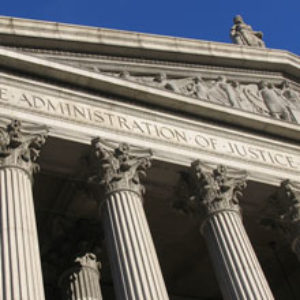 At the time of the incident, a metro bus needed to be called in for those feeling sick and a triage area was set up in the Emergency Room area of UW Hospital East.
"Portable generators are the source of many carbon monoxide exposures we see," Dr. Jon Meiman, Chief Medical Officer of the DHS Bureau of Environmental and Occupational Health, said in the press release. "It's important to remember that generators cannot be used inside any enclosed area. Generators should be set outside, at least 20 feet from a home, tent, camper, or other structure."
Carbon monoxide gas leaks are a leading cause of fatal poisonings in the United States, due to the difficulty detecting the odorless, tasteless and colorless gas, which is extremely toxic and can quickly overcome an individual and result in permanent brain damage.
Individuals exposed to carbon monoxide typically experience symptoms similar to the flu, with feelings of nausea, headaches, dizziness, drowsiness, and shortness of breath often being the first sign of problems. However, prolonged exposure may result in mental confusion, vomiting, loss of muscle coordination or control, loss of consciousness, and ultimately death. For individuals who survive or sleep through prolonged exposure, they may be left with devastating brain damage from carbon monoxide that impacts them for the rest of their lives.
Long term injury from carbon monoxide exposure is often preventable with the use of a working detector or alarm, which can provide advance notice to occupants of a building about the presence of the gas.
"*" indicates required fields