CoaguChek Warfarin Test Strips Recalled Over Inaccurate Test Results
November 06, 2018
By: Russell Maas
Roughly 1.1 million anticoagulant test strips are being recalled, after laboratory testing determined the devices may produce inaccurate readings, which may put users at an increased risk of heart attack stroke or other blood clotting problems. 
The FDA announced a CoaguChek XS PT Test strips recall on November 5, following dozens of medical device complaints and two reported patient strokes, which have been blamed on faulty test strips leading to inaccurate medication dosage.
CoaguChek XS PT Test strips are used with the Roche INR Test Meters to monitor a patient's response to anticoagulants, such as Warfarin, Coumadin and Jantoven, which are prescription blood thinners used by individuals at risk of suffering a blood clot in veins or arteries, which could result in a stroke, heart attack or other serious conditions if not properly treated.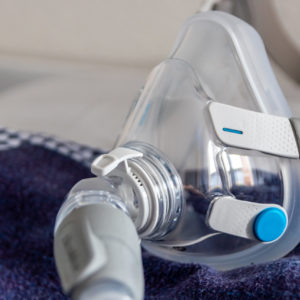 Did You Know?
Millions of Philips CPAP Machines Recalled
Philips DreamStation, CPAP and BiPAP machines sold in recent years may pose a risk of cancer, lung damage and other injuries.
Learn More
The test strips are designed to be inserted into the meter where a lance needle pricks the user's skin to apply blood to the test strip. The Roche INR Test Meters then calculate how long it takes for the blood to clot and determines the proper dosage of anticoagulant for physicians to prescribe.
Physicians and patients who receive inaccurate readings are given a misleading dosage recommendation that could result in too much, or too little, blood thinner medication.
Patients suffering from a blood thinner medication error could experience blood clots, severe bleeding, red or brown urine, black or bloody stool, severe headache and stomach pain, joint pain, vomiting, coughing up blood, dizziness, easily bruising, internal bleeding, heart attack, or strokes that could be fatal. The FDA warns that patients with mechanical heart valves, atrial fibrillation and recent thromboembolic events are at an increased risk and should consult with their physicians immediately.
Of the 1.1 million strips recalled, the FDA is aware of at least 90 reports of the test strips failing to give accurate blood thinner dosing recommendations. Of the 90 reports, two patients have reportedly suffered strokes from inaccurate dosing instructions.
FDA' officials say the agency is acting swiftly to have the strips removed and replaced as quickly as possible.
The recall includes CoaguChek XS PT Test 2×24 Strips, CoaguChek XS PT Test 6 Strips, and CoaguChek XS Test 24 Tests USA that were manufactured by Roche Diagnostics. The strip were distributed throughout the United States from January 12, 2018 to October 29, 2018 with lots numbers 28124111, 28124121, 28631911, 28631921, 28631924, 28632021, 28632213, 28632312, 28632412, 29415113, 29415123, 29494221, 29494312, 29494613, 29494711, 29778721, 29779012, 29779213, 29779214, 30497213, 30497311, 30497413, 30497423, 30497515, 31404314, 31404821, 32264116, 32264212, 32264316, 32264317, 32264411, 32264421, 33045913, 33046011, 33046113, 33046312, 33046314, 33046321, 33046322, 33449612, 33449712, 33449723, or 33449817.
Patients and physicians should immediately switch to new batches of test strips that have the proper calibration for international standards. Patients are encouraged to contact their physicians for guidance on how to obtain new test strips and should not alter their dosage of anticoagulant medication without first consulting with their healthcare provider.
The FDA has categorized the recall as a Class I medical device recall, suggesting that continued use of the product poses a risk of serious adverse events or fatal injury.
Customers or health care providers may contact Roche Diagnostics at 1-800-428-4674 for any further questions or concerns regarding the recall.
"*" indicates required fields