Colgate Total Toothpaste Contains Controversial Chemical: Report
August 21, 2014
By: Irvin Jackson
Concerns have emerged about the safety of Colgate Total, following a recent report that indicates the chemical triclosan is contained in the popular toothpaste, which is suspected of being an endocrine disruptor that may cause health problems for users.
An investigative report Bloomberg News recently examined documents surrounding the 1997 approval of Colgate Total Toothpaste, finding that the product contains the controversial chemical triclosan, which was approved using data that some scientists says points to a possible problem.
Triclosan is an antifungal and antibacterial chemical added to many U.S. cleaning products; from toothpaste to hand soap to acne medication. However, the FDA has found that there is no evidence it provides any health benefit for consumers.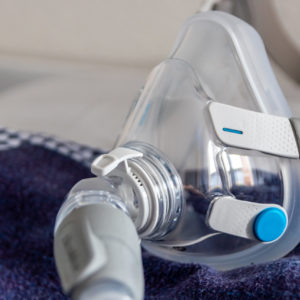 Did You Know?
Millions of Philips CPAP Machines Recalled
Philips DreamStation, CPAP and BiPAP machines sold in recent years may pose a risk of cancer, lung damage and other injuries.
Learn More
The U.S. Environmental Protection Agency (EPA) estimates that more than 1 million pounds of triclosan are produced in the U.S. every year.
Many experts, including the American Medical Association, have expressed concerns about the widespread and haphazard use of the antibacterial agent, which may help bacteria build resistances to modern drugs, making them harder to treat.
In April 2010, the FDA published a web page titled "Triclosan: What Consumers Should Know," where the agency indicated that while there are no known human health risks connected to triclosan, there have been a number of scientific studies that have raised concerns since the agency last reviewed the antibacterial chemical.
The FDA indicates that studies have shown that triclosan can alter hormone regulation in some animals. Other studies have supported the belief that it contributes to the evolution of bacteria that is antibiotic resistant. There are also concerns triclosan can cause muscle damage. However, that information only came out a few years ago, and 13 years after Colgate Total hit the market.
Colgate-Palmolive Co. relies on the 1997 science used in the toothpaste's approval to say that the product is "proven" safe. However, three scientists asked by Bloomberg to re-evaluate the science in Colgate Total's application process came to troubling conclusions.
Colgate reportedly threw out findings that showed fetal bone malformations in mice and rats, saying that they were not relevant. However, the scientists said that the data could be a sign that triclosan is an endocrine disruptor, that interferes with hormone functioning. The FDA also raised questions about cancer concerns at the time.
The data from the 1997 approval was not made available until this year, and only placed on the FDA's website after a request by Bloomberg, the news outlet claims.
Triclosan Health Concerns
Concerns over the risks of triclosan have been building for years.
Following the FDA's 2010 consumer warning, a petition to ban triclosan was put forward by Public Employees for Environmental Responsibility (PEER) in April 2011.
The organization indicates that triclosan is aiding in the development and spread of antibiotic-resistant illnesses, like methicillin-resistant Staphylococcus aureus bacteria (MRSA). They also say that triclosan is also being found to accumulate in higher and higher levels in wildlife.
A little more than a year later, in August 2012, a study by researchers from California and Colorado included findings that suggest that triclosan could hinder muscle contractions and reduce muscle strength. The findings came as a result of rodent tests.
In December 2013, the FDA proposed new rules that would require antibacterial hand soap and body wash manufacturers to prove that their products are effective and that they have been scientifically tested. The rules would affect about 2,000 antibacterial soap products, but not Colgate Total or other toothpastes.
Brownbull

September 2, 2014 at 2:46 am

I have used Colgate Total since it hit the store shelves. I would like to know more about what's going on with this product. Thank you.
"*" indicates required fields