Complications Following Robotic Surgery More Common, Procedures More Costly: Study
October 14, 2014
By: Irvin Jackson
The findings of new research suggest that robotic surgery for some gynecological procedures not only increases the risk of complications, but also results in much higher medical costs. 
In a study published in the October issue of Obstetrics & Gynecology, researchers from Columbia University Medical Center found that robotic surgery complication rates could be as much as twice as high in procedures where an ovarian cyst or one or both ovaries were removed with the da Vinci Surgical System, when compared with traditional procedures.
In addition to increasing the risk of complications, use of the surgical robot also added more than $3,000 to the cost in some cases, according to the findings.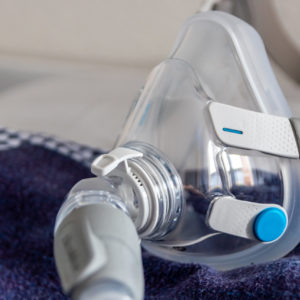 Did You Know?
Millions of Philips CPAP Machines Recalled
Philips DreamStation, CPAP and BiPAP machines sold in recent years may pose a risk of cancer, lung damage and other injuries.
Learn More
The da Vinci Surgical System is a complex robot manufactured by Intuitive Surgical, which is used in a variety of different gynecologic, urologic and other laparoscopic surgical procedures. It is designed to provide a minimally invasive surgery, where four arms are remotely controlled by a surgeon through the use of hand and foot controls while sitting at a console that provides a virtual reality representation of the patients internal organs.
Gynecologic Robotic Surgery Complications
In this new study, researchers looked at data on 87,514 women from a nationwide database who underwent adnexal surgery via either robot-assisted surgery or a laparoscopic procedure.
When it came to oophorectomies, the removal of one or both ovaries, use of the da Vinci resulted in a 3.4% rate of intraoperative complications, compared to only a 2.1% rate when laparoscopic procedures were used. When it came to removing cysts, the intraoperative complication rate for the da Vinci was 2.0%, compared to 0.9% for laparoscopic surgery.
Robot-assisted oophorectomy cost an average of $2,504 more than laparoscopic procedures, and $3,310 more than laparoscopic cystectomies.
"Compared with laparoscopic surgery, robotically assisted adnexal surgery is associated with substantially greater costs and a small, but statistically significant, increase in intraoperative complications," the researchers concluded.
da Vinci Robotic Surgery Concerns
Although the da Vinci robot has been rapidly adopted by hospitals throughoug the U.S., Intuitive Surgical has faced a number of complaints raised over their aggressive marketing efforts, which have resulted in more expensive robotic surgery being performed in many procedures where there is a lack of evidence supporting a sufficient added benefit.
Intuitive Surgical has also faced a number of da Vinci robotic surgery lawsuits brought on behalf of patients who suffered complications following procedures, which were allegedly caused problems with the design of the system and instructions provided for surgeons.
According to allegations raised in the complaints, Intuitive Surgical sold the surgical system without ensuring proper training and instructions for surgeons, and without providing adequate warnings for consumers about the risk burns, tears and other robotic surgery complications.
This study is not the first time the cost of da Vinci robotic surgical procedures has raised questions. There are continuing concerns over whether the costs associated with robotic surgery are justified.
In February 2013, a study published in the Journal of the American Medical Association (JAMA) found that da Vinci hysterectomies increase costs by more than $2,000, while providing virtually the same complication rate as laparoscopic surgery.
Cynthia

December 14, 2015 at 12:00 am

Surg removal both ovaries. 3 wks later infection had allergic reaction to antibiotics. Above pubic area puff up n shaked like jello!! This area was also swollen after surg. Dismissed after 7 wks. Dr said everything looked norm. I had really bad pain for 2 mos n I'm still having pain, bad burning, bloating n weird muscle knotting. I have not returned to dr because I thought it might be due my fibr[Show More]Surg removal both ovaries. 3 wks later infection had allergic reaction to antibiotics. Above pubic area puff up n shaked like jello!! This area was also swollen after surg. Dismissed after 7 wks. Dr said everything looked norm. I had really bad pain for 2 mos n I'm still having pain, bad burning, bloating n weird muscle knotting. I have not returned to dr because I thought it might be due my fibromyalgia I started researching n apparently other people have have had t same issue. Surg Aug 2015 n today is dec 13 2015. There is something wrong!! I'm going to call surg. It is getting worse not better
"*" indicates required fields