Reporting of Compounded Drug Problems Needs Improvement: FDA
September 12, 2019
By: Martha Garcia
Federal officials are taking new steps to ensure the safety of compounded hormones and medications, highlighting problems where compounding pharmacies fail to properly report adverse events associated with their products.
In a statement issued on Monday, the director of the FDA's Center for Drug Evaluation and Research, Dr. Janet Woodcock, indicates that the agency will shore up regulations that require facilities to report compounded drug problems, and the agency will take other efforts to protect patients from poor-quality medications.
The move comes after a recent inspection of a compounding facility uncovered more than 4,200 adverse events linked to hormone drugs, which were not reported to the FDA. The investigation highlights a need for improved oversight of compounding pharmacies and outsourcing pharmacies.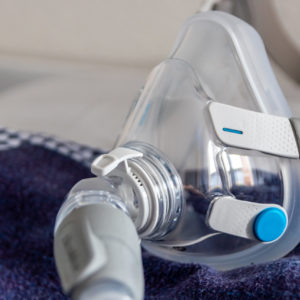 Did You Know?
Millions of Philips CPAP Machines Recalled
Philips DreamStation, CPAP and BiPAP machines sold in recent years may pose a risk of cancer, lung damage and other injuries.
Learn More
Compounded drugs are specially ordered by doctors and mixed at a compounding pharmacy facility. They are meant to be tailored to the patient, but require strict safety practices to ensure proper mixing and dosing.
During a 2018 inspection of BioTE Medical and two outsourcing facilities; Carie Boyd's Prescription Shop and Anazao Health Corporation, investigators uncovered 4,200 adverse events never reported to the FDA. The adverse events were linked to compounded hormone pellets and included reports of endometrial cancer, prostate cancer, strokes, heart attacks, deep vein thrombosis, and cellulitis.
BioTe sat on the reports for five years from 2013 to 2018, according to an ongoing probe into the handling of problems at the compounding pharmacy and and two outsourcing facilities.
Compounding pharmacies and outsourced facilities to compound medications are medically necessary for patients. However, some bioidentical hormone replacement therapy (BHRT) drugs are not approved by the FDA. Thus, the agency cannot ensure the safety and efficacy of the drugs. Companies are required to report any side effects and adverse events linked to the compounded drugs to the FDA, so the agency can research and step in if needed.
Some companies market BHRT drugs as superior to FDA-approved drugs, making oversight imperative when patients may think the drugs are more effective or better quality.
Regulatory Action Under Development
The FDA is working to develop new policies and an oversight program. The program would help the agency take swift action if a facility does not comply with labeling, adverse event reporting, or quality standards.
The agency is also working with state regulatory partners to finalize a standard memorandum of understanding. Each state would agree to investigate complaints of adverse events and work in coordination with the FDA and each other.
Furthermore, the FDA contracted with the National Academy of Sciences, Engineering, and Medicine to conduct a study on the risks linked to compounded hormone products. The study will also focus on clinical necessity of treating patients with compounded drugs including hormone therapy and pain creams.
"Because compounding can serve an important role for patients whose medical needs cannot be met by an FDA-approved drug, we must work to protect patients from the risk of contaminated or otherwise harmful products," Woodcock wrote. "As we develop our policy and oversight program, the FDA continually strives to strike a balance between preserving access to compounded drugs for patients who have a medical need for them while protecting patients from the risks associated with compounded drugs that are not made in accordance with applicable quality standards or other requirements."
The new announcement comes several years after an outbreak of fungal meningitis was linked to contaminated compounding drugs shipped nationwide. Tainted drugs from a compounding pharmacy on the East Coast lead to an outbreak that killed more than 60 people and sickened hundreds more.
Christine

January 2, 2020 at 7:22 pm

Drug Companies put Opiats like Vicodin alprazolam Xanax diazepam which is a Valium on the market doctors were paid to give them to their patients my doctor took me off The Vicodin 10 325 with no weaning me off weaning meaning a drug like a bitch should be wing he flat out stopped all which I had a combination of five derivatives of opiates other than Vicodin I just wrong for what my doctor di[Show More]Drug Companies put Opiats like Vicodin alprazolam Xanax diazepam which is a Valium on the market doctors were paid to give them to their patients my doctor took me off The Vicodin 10 325 with no weaning me off weaning meaning a drug like a bitch should be wing he flat out stopped all which I had a combination of five derivatives of opiates other than Vicodin I just wrong for what my doctor did it is wrong for what the drug companies did without full recent search of the product I would like to speak to a lawyerIn regards to that . The most insulting part about it all is the fact that he gave me a number to call for street drug people and put me in that category very insulting
"*" indicates required fields