Study Finds Link Between Concussions and Alzheimers
December 30, 2013
By: Martha Garcia
Scientific research continues to highlight the serious impact of concussions, which can be more harmful to the human brain long-term than previously thought. A new study found that patients who experience a concussion and suffer a mild cognitive impairment may face a higher risk of developing Alzheimer's disease. 
Researchers from the Mayo Clinic Study of Aging found older adults with a history of concussion and cognitive impairment had more buildup of Alzheimer's disease-associated plaques in the brain than patients who also had concussions but no memory problems. The study was published in the journal Neurology online December 26 and will later be published in the January 7 issue of the journal.
More than 5 million American's are currently diagnosed as having Alzheimer's disease. It is the most common form of dementia, resulting in memory loss, deterioration of cognitive abilities, and loss of verbal skills. It is considered a terminal disease, where death comes from the many complications it causes due to the inability of the victim to care for themselves.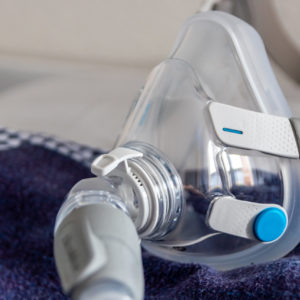 Did You Know?
Millions of Philips CPAP Machines Recalled
Philips DreamStation, CPAP and BiPAP machines sold in recent years may pose a risk of cancer, lung damage and other injuries.
Learn More
The study compared nearly 500 patients without any cognitive impairment to 150 patients who experienced mild cognitive impairment, including memory and thinking problems. Both groups of patients experienced concussions at approximately the same proportion. However, those with the concussions and brain problems had a five times higher risk of elevated plaque levels than those without concussion.
The study examined plaque deposits in a group of patients with cognitive impairment and without cognitive impairment who had undergone traumatic brain injury (TBI), or mild concussion, using brain imaging, such as Pittsburgh compound B (PiB)-PET, fluorodeoxyglucose-PET and MRI.
Patients with head trauma had 18% higher amyloid plaque levels than patients without head trauma history.
Amyloid plaques are deposits of a protein fragment known as beta-amyloid which builds up between brains nerve cells. People often develop some plaque as they age, those with Alzheimer's disease get many more and often in a predictable pattern starting in brain areas crucial for memory.
The research suggests head trauma may be associated with Alzheimer's disease-related neuropathology. The head trauma in the study was defined as self-reported brain injury with momentary loss of consciousness or memory. However, the findings don't necessarily indicate a person who suffers a TBI will automatically develop Alzheimer's.
In the past, research linked severe head trauma to Alzheimer's disease, but recent research indicates less severe concussions may also be a risk factor for Alzheimer's. Brain damage, resulting in Alzheimer's, may even be a risk factor long after all symptoms of concussion have subsided.
The newest research found patients who sustained mild concussions continued to show brain abnormalities more than four months after the event, even after symptoms had completely subsided.
"*" indicates required fields