Contact Lens Risks Are Focus of FDA Safety Recommendations
February 29, 2016
By: Martha Garcia
Federal regulators recently updated recommendations for consumers to increase the safety of contact lenses and contact lens solutions, urging consumers to only use the products exactly as recommended by manufacturers. 
The FDA update on contact lens safety, which was revised on February 26, highlights the importance of understanding the risks associated with contact lens, including potentially serious eye infections corneal abrasions and even blindness.
Approximately 40 million Americans wear contact lenses, and the FDA indicates that between 40% and 90% of wearers do not properly follow the care instructions, increasing their risk of problems.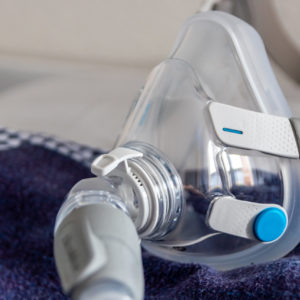 Did You Know?
Millions of Philips CPAP Machines Recalled
Philips DreamStation, CPAP and BiPAP machines sold in recent years may pose a risk of cancer, lung damage and other injuries.
Learn More
Contact lenses are designed to offer consumers flexibility, convenience, and a "no-glasses" appearance. They help correct a variety of vision disorders, including nearsightedness, farsightedness, astigmatism and poor focusing. However, with the lenses worn directly on the eyes, they can lead to a number of potential health risks.
The FDA warns that the best strategy for reducing the risk of infection is proper hygiene, cleaning and care of the lenses. Following all product labeling and instructions for disinfection and storing. Other ways to prevent infection is to follow recommended lens wearing schedules and by having routine eye exams.
There are several types of contact lenses available for consumers to purchase, including soft contacts, prescribed with a frequent replacement schedule from one day, two weeks, to a year; rigid gas permeable (RGP), which generally allow for clear, crisp vision, last longer than soft contacts, and are less likely to tear; as well as extended wear contacts that are designed for overnight or continuous wear, ranging from one to six nights or up to 30 days.
Other types include, disposable contacts, which are used once and discarded, a brand new pair of lenses is used each day; Ortho-K or Orthokeratology are RGP lenses specially fitted to change the curvature of the cornea to temporarily improve the eyes ability to focus. The FDA requires that eye care professionals be trained and certified before using these lenses in their practices; as well decorative contacts, which are costume colored fashion lenses that do not correct vision and are intended to change the appearance of the eye.
A 2013 study concluded the pigments in colored contacts may easily come off and decorative contacts may also be more susceptible to microorganisms than prescription contacts. The agency warns users should get a valid prescription for any type of contact lens, as they are not one size fits all.
Also, when getting an exam make sure to the get a copy of the prescription. It should have information about the type of material, manufacturer, base curve, or diameter when appropriate. Always make sure to purchase the lenses with a valid prescription from valid pharmacies, optical retailers, and online retailers. Be cautious when buying from someone other than your eye care professional, they are not over-the-counter devices.
Contact Lens Tips
The FDA recommends that consumers make sure to replace the contact lens storage case at least every 3 months, and always use the new contact lens case that comes with each box, and follow all directions that are included or inside packaging. Always remove lenses before swimming and never reuse solution.
Never use water to clean the lenses, which can be a source of microorganisms that may cause serious eye infections and never transfer the solution from the container to another smaller container. The solution is sold in sterile containers to reduce living germs and microorganisms.
Solutions that contains hydrogen peroxide require special care. Never put that solution directly into eyes, as it may cause stinging, burning, and damage to the cornea. You must follow with a neutralizer, always sold with hydrogen peroxide kit, which turns the peroxide into water and oxygen to make it safe to put in eyes. It must also be left in the neutralizer for at least 6 hours for the process to finish.
The FDA also advises that consumers never ignore symptoms of eye irritation or infection associated with wearing contacts, including discomfort, excess tearing, discharge, unusual sensitivity to light, itching, burning, gritty feelings, unusual redness, blurred vision, swelling and pain.
"*" indicates required fields