Costco Champion Generator Recall Issued Due to Risk of Fires
November 05, 2012
By: Russell Maas
About 8,600 Champion portable generators sold exclusively at Costco stores have been recalled, after multiple reports suggest that they may leak fuel and catch on fire, posing a serious risk of life threatening injuries for consumers. 
The Costco Champion Power Equipment Portable Generators recall was announced by the U.S. Consumer Product Safety Commission (CPSC) on November 2, after at least 11 reports were received where the carburetors leaked fuel, causing at least eight fires.
Although no injuries have been reported in connection with the portable generator fires, at least two instances involved property damage.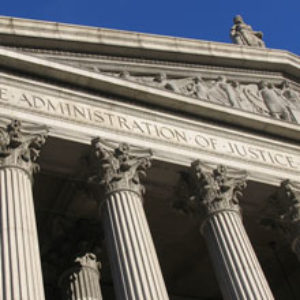 The recall includes two models, which were both sold with black and yellow control panels, a bar handle, and two wheels. They were sold exclusively at Costco Wholesale stores throughout the United States, between December 2011 and July 2012 for about $700.
The recalled portable generators have model numbers 41332 and 41532. Model 41332 has an open frame and the words "Champion Power Equipment" on the control panel and "8250 starting watts" and "6500 running watts" on the side of the fuel tank. Model 41532 has side panels that cover the long side of the fuel tank with the words "Champion Power Equipment" on the side panel. This model also has "9000 starting watts" and "7000" running watts" on the control panel.
Both recalled generators' model numbers are located on the side of the generator on a tag attached to the crossbar above the yellow generator end cap.
The announcement comes as a large portion of the north-eastern United States, which was recently hit by hurricane Sandy, remains without power. Many have been relying on use of portable generators for the past week, and could face a risk of fire from these recalled generators, without the means to learn about the problems.
Following the hurricane, federal safety officials have taken steps to warn consumers about a number of risks associated with portable generators and other consequences of living without power.
One of the more common injuries caused by portable generators is carbon monoxide poisoning, which can occur when generators are used indoors or within enclosed spaces. Carbon monoxide is a significantly toxic gas that is colorless, odorless, tasteless and lacks any sort of irritating factor that could allow someone to detect its presence. The first symptoms often include headaches, nausea, light headedness and flu like symptoms, which may not be attributed to a gas leak, potentially resulting in prolonged exposure.
Nine deaths from generator produced carbon monoxide poisoning have been reported in three states. In New Jersey, a 59 year-old woman passed away from carbon monoxide poisoning and seven other members of her family are being treated at a nearby hospital due to the portable generators close proximity to the home. Also, two 19 year-olds died because of carbon monoxide poisoning from a portable generator operating too close to their home.
John

February 25, 2022 at 10:44 am

Our new champion generator destroyed our entire means of making a decent living and have been trying to start over with what s left after the fire in less than8 minutes our lives were brought to below poverty and have been trying to just survive and until day before yesterday had lost hope until I came across this information we were building tiny homes as a venture to try building new business is[Show More]Our new champion generator destroyed our entire means of making a decent living and have been trying to start over with what s left after the fire in less than8 minutes our lives were brought to below poverty and have been trying to just survive and until day before yesterday had lost hope until I came across this information we were building tiny homes as a venture to try building new business is my wife and I could look forward to a decent nest egg

Jessica

January 2, 2021 at 9:58 pm

26216 Highway 16 West is the propertyy home that burnt to the ground pretty much due to renters insurance single mom on disability as it iscant have my kids in the camper out front I'm all alone in now by myself lost them. Due to this recall on fire hazard genorater that I didn't realize this due to I have power when I have genorater running and no money at all to fixy home
"*" indicates required fields