COVID-19 Increasing Risk Of Antibiotic Resistance, Researchers Warn
May 21, 2020
By: Martha Garcia
As the number of deaths and infections from COVID-19 continue to spread, a new analysis indicates the pandemic may also contribute to a rise in antibiotic-resistant bacteria, which may increase the long-term risk of "superbug" infections that are particularly difficult to treat.
According to a report published this week in the medical journal The BMJ, a majority of COVID-19 patients are being given antibiotics, even though the drugs do not work against the virus. This practice comes after years of efforts to curtail the unnecessary use of antibiotics, which is known to cause the development of bacteria that is resistant to existing drugs.
The study found a significant increase in antibiotic prescriptions since the emergence of COVID-19. Patients who are admitted to the hospital with coronavirus symptoms may be given antibiotics for a wide range of reasons, and many also receive antibiotics to keep secondary bacterial infections in check, preventing those infections from worsening while the patient fights the coronavirus.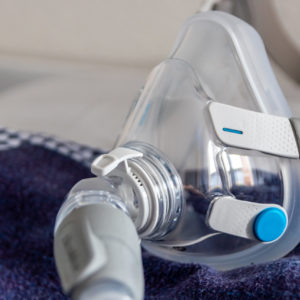 Did You Know?
Millions of Philips CPAP Machines Recalled
Philips DreamStation, CPAP and BiPAP machines sold in recent years may pose a risk of cancer, lung damage and other injuries.
Learn More
A review of data from COVID-19 cases, mostly in Asia, suggests more than 70% of patients are given antibiotics, even though less than 10% of those patients have bacterial or fungal infections alongside COVID-19.
The report also found broad spectrum antibiotics are frequently given to coronavirus patients, which are drugs designed to kill a wide range of bacteria. However, because this class of drugs can kill so many different types of bacteria, its overuse can lead to antibiotic resistant bacteria.
Most viral infections, like COVID-19, cannot be treated with antibiotics. That is partially what makes COVID-19 so deadly. Conversely, only a small number of patients have bacterial infections along with COVID-19. So for the majority of patients, antibiotics may do more harm than good since antibiotics do not effectively treat viruses, according to researchers.
Even outside of those suffering from the ongoing pandemic, antibiotics are still widely prescribed by doctors for many ailments that cannot be treated by antibiotics, also contributing to the rise of antibiotic-resistant superbugs worldwide.
As a result, a number of past studies have warned that superbug evolution is outpacing the development of new antibiotics.
Doctors simply do not know how to approach COVID-19, since there is no confirmed treatment, cure or vaccine. This often leads to doctors attempting to urgently treat critically ill patients the best way they can to keep them alive, which appears to be contributing to antibiotic overuse.
Similarly, there has been a significant delay in COVID-19 testing, as well as receiving confirmed test results. Without a confirmed diagnosis, doctors often treat patients with precautionary measures, such as prescribing courses of antibiotics.
The increased antibiotic use and exposure in healthcare settings has amplified the opportunity for resistant pathogens to emerge and spread.
Antibiotic Resistance Concerns
More than 700,000 people die every year worldwide from drug resistant diseases, according to the World Health Organization (WHO). In the U.S., drug-resistant antibiotics lead to more than 35,000 deaths annually.
The WHO discourages the use of antibiotics for mild cases of COVID-19 and recommends doctors only use antibiotics of any kind in severe cases.
There are more than 1.5 million cases of COVID-19 in the U.S. alone, which has contributed to nearly 92,000 deaths. Worldwide nearly 5 million people have been infected and nearly 326,000 of those confirmed cases have led to death.
"*" indicates required fields