Replacement Foam For Recalled Philips CPAP Devices May Have Problems of Its Own, FDA Warns
November 15, 2021
By: Irvin Jackson
Following a massive Philips Respironics CPAP recall issued in June 2021, due to problems with sound abatement foam degrading and releasing particles into the machine air pathways, federal regulators now indicate that a proposed foam replacement material may also place users health at risk, and that the manufacturer has known about the CPAP foam deterioration issues for years.
More than 15 million Philips DreamStation, CPAP, BiPAP and mechanical ventilators were sold with a polyester-based polyurethane (PE-PUR) foam that was intended to reduce noise and vibrations while the machines were used. However, due to serious potential long-term side effects from breathing the Philips CPAP foam as it degrades and breaks down, consumers have been told to immediately stop using the devices, unless they are needed for life-sustaining therapy.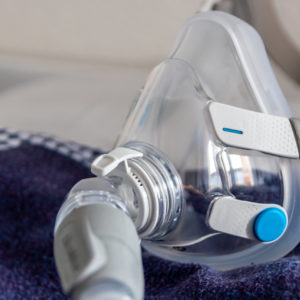 Philips CPAP Recall Lawsuit
Following a recently conducted inspection of a Philips Respironics manufacturing facility to determine what may have caused or contributed to the foam issues, the FDA issued a scathing report (PDF), which outlines several troubling observations about how long the company has known about the problems, and raises concerns about a plan to replace the foam in recalled CPAP machines with a new material, which may also release certain harmful chemicals.
Philips CPAP Foam Replacement Material May Also Pose Health Risks
In September 2021, a controversial Philips DreamStation CPAP recall repair program was announced by the manufacturer, indicating they would be "reworking" machines to replace the sound abatement foam with another material. However, concerns immediately emerged, since the company failed to provide any details to establish how these repaired CPAP machines would not exposure users to similar risks.
The U.S. Food and Drug Administration (FDA) issued a press release on November 12, warning that they are also now concerned about the proposed silicone sound abatement foam being used to replace the polyester-based polyurethane (PE-PUR) foam, indicating that it may also release dangerous chemicals.
A similar device marketed outside the United States with a silicone-based CPAP foam reportedly failed safety tests and released certain "chemicals of concern", known as volatile organic compounds (VOC), which may directly enter the breathing machines' airways and be fed into the lungs of users. Therefore, the FDA has requested that Philips Respironics retain an independent laboratory to perform additional testing to determine what health risks may be posed by the replacement silicone foam.
"The FDA is aware that patients have already received devices with silicone-based foam as part of the repair and replacement program," according to the statement. "At this time, the agency does not have sufficient information to conclude whether the silicone-based foam being used in repaired devices poses any risk to patients in the U.S."
While the agency is not recommending that individuals who participated in the repair and foam replacement program discontinue use of their machines, they are urging individuals with concerns to speak with their doctor and pledged to communicate the results of Philips' additional testing to the public as soon as they are available.
Problems with CPAP Foam Degrading Known Since 2015
The recent FDA inspection also uncovered troubling information that suggests Philips Respironics was aware of potential foam deterioration in CPAP, BiPAP and Trilogy ventilators for years, yet company management failed to take any corrective actions until April 2021.
Philips CPAP Foam Lawsuits
Did you or a loved one experience problems after breathing Philips Respironics CPAP foam that deteriorated?
Contact A Lawyer
As early as October 2015, emails between Philips and a raw foam supplier documented knowledge of polyester polyurethane foam degrading. The FDA indicates that this was was later confirmed by the supplier in August 2016.
Another email message from April 2018 confirmed that Philips was aware it had received complaints related to the foam deterioration, including indication that disintegrated foam had been pulled into a ventilator and patient's air pathways. However, no steps were taken to change the machine design and polyester polyurethane foam continued to be used in devices.
The FDA also indicates that it conducted a search of all consumer complaints received by Philips since 2008, and identified at least 222,000 reports involving keywords that suggest issues with foam deterioration, particles or black foam debris being found in the machines or air pathways. However, no formal actions were taken to look into the problems, or warn consumers.
"No further investigation, health hazard evaluation, risk analysis, or design review was performed or documented by your firm regarding potential polyester polyurethane foam degradation on any Philips Sleep and Respiratory Care products," the inspection report states. "Additionally, no further preventative maintenance servicing procedures were implemented by your firm."
There are now hundreds of Philips CPAP lawsuits and class action claims being filed against the makers of the sleep apnea machine, alleging that users were exposed to an increased of cancer, severe respiratory problems and other health complications after breathing chemicals and gases released as the foam breaks down.
The U.S. Judicial Panel on Multidistrict Litigation has established consolidated pretrial proceedings for the Philips CPAP recall litigation, centralizing the claims before U.S. District Judge Timothy J. Savage in the Eastern District of Pennsylvania.
"*" indicates required fields