CPSC Warns Parents to Provide Safe Sleeping Arrangements for Babies During Holiday Travel
November 18, 2022
By: Luke Tollen
As the holiday travel season approaches, federal safety officials and members of Congress have teamed together to warn parents about the importance of making sure a safe sleep environment is provided for infants and children, to prevent the occurrences of sudden infant death syndrome (SIDS) and avoid other hidden hazards that may be present in the homes of family members without young children.
On November 10, The Consumer Product Safety Commission (CPSC), members of Congress, and safety advocates from multiple child safety organizations held a conference at Chicago Lurie Children's Hospital to discuss recommendations for safe infant sleeping arrangements during the holiday season.
At the event, officials and safety advocacy groups discussed information on new infant sleeper product laws and regulations, and also evaluated updated sleep environment recommendations which could prevent accidental suffocation and entrapment hazards to newborns.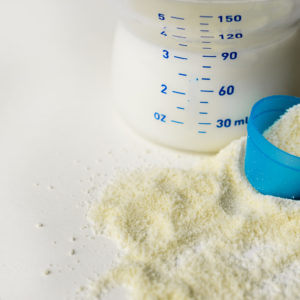 The CPSC also presented the findings of its most recent nursery product injury and death report, which found that cluttered spaces, soft bedding, playpens, and cradles are where instances of SIDS occur most frequently. On average, almost 100 infant die annually due to unsafe sleeping arrangements, the commission warned.
"Nearly 200 deaths have been linked to crib bumpers and infant inclined sleep products," Congresswoman Jan Schakowsky, of Illinois, said in the CPSC press release. "Thanks to the Safe Sleep for Babies Act, which I introduced with Rep. Tony Cárdenas, these dangerous products will be banned, providing families with the peace of mind they deserve when purchasing new products for their newborns."
New Laws Seek to Make Infant Sleeping Products Safer
Additional laws and regulations have been passed in recent months, as part of a continuing effort to prevent infant deaths, such as the Safe Sleep for Babies Act and Reese's Law. The Act, which went into effect on November 12, bans padded crib bumpers and inclined sleep products that incline above 10 degrees, regardless of the manufacturing date.
The law was enacted by Congress to protect children from hazardous button cell batteries which are in many remotes, holiday decorations, and toys. The CPSC also issued rules for safety standards on crib mattresses, magnets, window coverings, and clothing storage units.
The CPSC released a series of guidelines for parents to prevent crib and sleep hazards for children, indicating;
Babies should always be placed on their backs to reduce the risk of sudden infant death syndrome and suffocation.
The best sleep space should just have fitted sheets; and no pillows, padding, bumpers, quilts, or comforters should be in the sleeping area.
Move the baby to a firm, flat crib if they fall asleep so they do not remain in a swing, bouncer, lounger, or similar product.
No inclined products should be used for sleep, and babies should not be left unsupervised in moving products like swings due to risk of suffocation.
The press release encourages parents to visit the CPSC recall database to identify whether any nursery products for babies have been recalled to prevent injury and fatality risks.
CPSC Infant Sleep Product Standards
In June, the CPSC announced a series of new safety standards for bassinets and cradles , which now requires any infant sleep products to have a sleep angle of no more than 10 degrees, and requires that all existing products on the market conform to the current crib, play yard, and bassinet standards.
Although millions of inclined sleepers have been sold by manufacturers claiming the elevation of an infant's head helps to prevent acid-reflux and congestion, the design has proven to be deadly after babies are old enough to rollover on their own, or if the incline of the bassinet forces the child's chin down to their neck, creating an airway blockage.
Inclined infant sleeper safety concerns first emerged in April 2019, when the CPSC issued a Fisher-Price Rock'n Play warning, instructing consumers to stop placing their infants in the sleepers by three months old, or before they begin to show signs that they can roll over independently. The warning was issued after the CPSC publicly recognized at least 32 infant deaths related to the products.
Following the warning, several manufacturers issued recalls of inclined sleeper products in April 2019, including Fisher-Price's recall of 4.7 million Rock'n Play Sleepers, Fischer-Price's recall of 71,000 Ultra-Lite Day & Night Play Yards and a recall of 694,000 Kids II inclined rocking sleepers. Two years later, in 2021, a 4-in-1 Rock 'n Glide Soother recall was issued after four reported infant fatalities associated with its use.
Amid the rising concerns over inclined sleepers the American Academy of Pediatrics (AAP) issued new infant sleep guidelines earlier this month, which encourage all caregivers and parents to place their infants to sleep on their backs, not share a bed with the baby, and to make sure infants sleep on a flat surface to avoid suffocation and entrapment risks.
"*" indicates required fields