CPSC Warns of Fire and Carbon Monoxide Risks as Weather Turns Cold
December 21, 2021
By: Russell Maas
As the U.S. heads into the colder winter months ahead, federal safety officials have released a series tips designed to reduce the risks of fire and carbon monoxide poisoning associated with common household items that are often used to keep families warm.
The U.S. Consumer Product Safety Commission (CPSC) released its annual Warm Up Tips for Staying Safe During Colder Weather on December 7, urging families to remain vigilant when using space heaters, snow blowers, and heat sources that produce carbon monoxide (CO).
All heating systems that work off of oil, propane or natural gas emit carbon monoxide, and even secondary heating sources such as fireplaces release the toxic and odorless gas if not vented correctly. Officials indicate that families should take the proper precautionary steps to ensure their heating systems are safe, and not leaking potentially fatal carbon monoxide gas.
Carbon monoxide is often described as the "silent killer", since the colorless, odorless and tasteless gas lacks any sort of irritating factor that could allow someone to detect its presence, which is why it is one of the leading causes of fatal poisonings in the United States.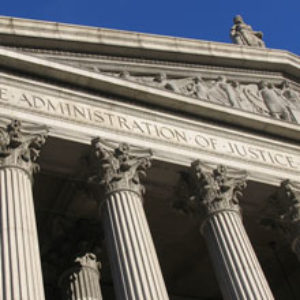 Officials warn consumers who rely on supplemental heating sources, such as portable space heaters, to be cautious of the devices' surroundings, indicating more than 1,700 house fires, 80 deaths and 160 injuries occur annual due to space heaters, or flammable nearby objects that catch on fire.
The warning also encourages all renters and homeowners to install carbon monoxide alarms on every level of their home and outside of all sleeping areas. If a home is already equipped with carbon monoxide detectors, consumers should check the batteries to ensure they are working properly.
Carbon monoxide symptoms may initially appear similar to the flu, and following prolonged carbon monoxide exposure, individuals may develop mental confusion, vomiting, loss of consciousness, which could quickly result in death. Those who survive prolonged exposures are commonly left with devastating brain damage that can impact them for the rest of their lives.
Federal health officials indicate approximately 500 carbon monoxide poisoning deaths occur every year, causing more than 15,000 injuries from exposure. Officials warn most carbon monoxide deaths occur in the colder months of the year between November and February, when Americans commonly use gas heaters inside their homes which may emit the toxic fumes.
The CPSC urges families to take the proper precautionary steps to ensure their heating systems are safe, and not leaking potentially fatal carbon monoxide gas, which is one of the leading causes of fatal poisoning in the United States.
Carbon monoxide leaks can be caused by faulty appliances, unvented kerosene, gas powered space heaters, back-draft from clogged chimneys, gas exhaust systems, or poorly maintained boilers and heating systems. If a landlord or company knows or has reason to suspect that a carbon monoxide leak is likely to occur and serious injuries are sustained, a carbon monoxide poisoning lawsuit may be pursued on behalf of the injured or deceased individual.
"*" indicates required fields