CPSC Issues Fuel Container Safety Warnings, As New Gas Can Rules Take Effect
October 17, 2023
By: Katherine McDaniel
Federal safety officials have released a series of fuel container safety recommendations, warning consumers about the risk of fires and explosions that may result from liquid fuel and fuel vapors, which have the potential to ignite and cause severe injuries and burns.
The U.S. Consumer Product Safety Commission (CPSC) issued the fuel container and liquid fuel safety recommendations on October 11, urging consumers to only use gas cans with flame arrestors. The agency also outlined safe storage techniques and indicated that consumers should keep water nearby when using a fuel container, in case of a fire when working with liquid fuel sources.
The safety tips come after new gas can rules went into effect in July, which now require that all new portable fuel containers sold in the U.S. be equipped with flame mitigation devices, also known as flame arrestors, which cost only $0.50 each, but provide critical protections against fuel vapors catching on fire and flashing back into the gas canister.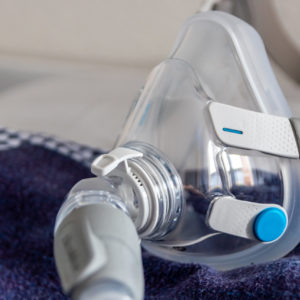 Did You Know?
Millions of Philips CPAP Machines Recalled
Philips DreamStation, CPAP and BiPAP machines sold in recent years may pose a risk of cancer, lung damage and other injuries.
Learn More
According to the press release, thousands of individuals are treated at emergency departments each year for burn injuries involving liquid fuel, including gasoline, kerosene, charcoal lighter fluid, ethanol, bioethanol, small engine fuel, liquid fireplace fuel, or butane. Many of the injuries occurred as a result of mishandling fuel during the ignition of a backyard fire pit or bonfire.
Officials warn consumers to never use gasoline to start a fire, and recommend that they keep liquid fuel and containers of fuel away from fires, keep water or a fire extinguisher nearby, and store fuel containers in a cool, well-ventilated outdoor location, away from portable generators or equipment that can spark and ignite invisible fuel vapors. Fuel should be transported in a child-resistant container, in a trunk or truck bed. Consumers should also ensure that the container is equipped with a flame arrestor, which provides an extinguishing barrier if fuel vapors ignite, to protect against jetting flames or containers rupturing.
CPSC Issues New Gas Can Standards over Flame Explosion Risks
In addition to risks associated with mishandling fuel containers, federal regulatory officials have taken a series of steps in recent years to ensure that manufacturers sell products that are as safe as they can be.
Portable fuel containers can allow invisible fuel vapors to seep from the spout, which can suddenly ignite and create a flash fire known as flame jetting. This can violently shoot out clouds of flames and burn individuals nearby. The invisible vapors of fuel can also ignite from and flash back into the container, which can cause an explosion and result in serious or potentially fatal burn injuries.
In response to concerns over growing gas explosions and flame jetting events, the agency recently implemented new mandatory safety standards requiring all classes of portable fuel containers to be equipped with flame mitigation devices, often referred to as flame arrestors.
The extinguishing barrier "technology" was designed over 200 years ago to prevent gas can explosions in coalmines by using a screen that cools and quenches a flame, without allowing it to pass through the canister's spout.
Officials indicate that many burn injuries involving fuel containers can be prevented by flame arrestors, and note that it costs manufacturers under $.50 each to equip gas cans and other portable fuel containers with the safety feature.
Gas Can Fire and Explosion Lawsuits
Dozens of defective gas can lawsuits have been filed over the past decade against manufacturers who sold fuel containers without adequate safegards, with many resulting in multi-million damage awards.
One of the nation's largest gas can manufacturers, Blitz USA, based in Miami, Oklahoma, went bankrupt after it faced at least 80 lawsuits involving complaints that victims sustained severe or fatal burn injuries that could have been avoided if the containers had been equipped with the low-cost safety devices. Walmart also faced several dozen lawsuits over the Blitz gas can explosions, after the retailer reportedly sold tens of millions of the containers over the years.
Blitz and Walmart maintained that the explosions were caused by consumer misuse and not by safety issues with the gas cans, and Walmart further stated that it should not be held responsible for products it did not manufacture. However, some lawsuits included evidence that revealed the retailer knew about gas explosion problems with the containers for years, but continued to market and sell the dangerous products.
"*" indicates required fields