Television Tip-Over Accidents Injure 11,800 Each Year: CPSC
March 29, 2017
By: Russell Maas
Federal safety officials have released new information for parents and caregivers about simple, proactive steps that can be taken to reduce the risk of serious injury or death from furniture and television tip-over accidents. 
The U.S. Consumer Product Safety Commission (CPSC) released an updated analysis (PDF) that highlights the risk of injuries from televisions falling off of furniture, which often occurs when young children climb on television cabinets that are not properly anchored to the wall.
The agency suggests that tip-over prevention may help avoid an average of 11,800 injuries that occur each year as a result of falling televisions. The CPSC indicates that a child is injured by a furniture tip-over event every 30 minutes, and on average, a child is killed as a result of a piece of furniture or television tipping over on them every 2 weeks.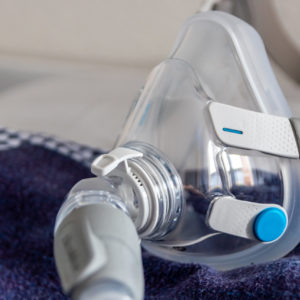 Did You Know?
Millions of Philips CPAP Machines Recalled
Philips DreamStation, CPAP and BiPAP machines sold in recent years may pose a risk of cancer, lung damage and other injuries.
Learn More
Data indicates that from 2000 through 2015, 315 fatalities have been recorded from children being crushed or suffocated by tipped over furniture.
As part of this revised analysis, the agency examined data on 296 reports of nonfatal furniture tip-over accidents that involved televisions sets. Researchers found the majority of tip-over injuries were the result of televisions which fell due to children climbing on them to retrieve something placed above the set. This accounted for 83.5% of furniture tip-over injuries.
Researchers also found that more than 90% of those television tip-over injuries involved older and bulky tube televisions that are more prone to fall over due to the weight differential in the front. Tube television are typically heavier in the front, creating a tip-over hazard if not properly placed on a stand, and especially if children attempt to climb up the front of them.
Caregivers and parents have a tendency to place things high on an entertainment center, or on the top of a television to hide them from children. However, researchers found from the tip-over data that when children are left unsupervised, many will attempt to pull out the drawers of the stand and climb on them, thus creating a tip-over hazard. These events almost always end in serious injury due to the height and force of the furniture falling.
Injuries that are likely to arise from these tip-over incidents are primarily to the head, neck and shoulder regions, according to the research. Data indicated that of the 296 injuries evaluated, 149 injuries were sustained to the face, another 50 to the face, and 9 to the shoulder and neck region.
According to the research, when televisions fall, the force of the falling device can reach up to 12,000 pounds depending on the size of the televisions. These types of tip-over events can result in serious injuries including facial fractures and lacerations to the head and body.
The CPSC has launched several awareness efforts to warn caregivers and parents of the dangers unanchored furniture and televisions may pose to children. In June 2015, the agency launched a new "Anchor It!" campaign warning that unsecured furniture tip-over hazards are among the top hidden hazards in the home and are calling for parents to take action that could stop these preventable injuries and deaths. The campaign included public service announcements (PSAs), print PSAs, and other marketing designed to encourage people to visit their informational website www.anchorit.gov, which outlines dangers of tip-over accidents and steps to prevent them from happening.
Previous CPSC data has indicated that furniture and TV tip-over accidents have caused 430 deaths over the last 13 years and account for roughly 38,000 emergency rooms visits annually.
In June 2016, an IKEA recall pulled more than 35 million child and adult chests and dressers from the market. The recall came after at least 17 injuries and three deaths were linked to its MALM dressers
"*" indicates required fields