CPSC Report Warns About Risks To Seniors from Heaters, Pools, and Bed Rails
March 16, 2022
By: Randy Dixon, Jr.
Federal consumer protection experts indicate that falls, fires and drowning are three of the gravest risks for seniors, which are often exacerbated by safety issues linked to the use of heaters, pools and bedrails.
As part of National Consumer Protection Week, the U.S. Consumer Product Safety Commission (CPSC) has released a report of compiled statistics detailing injuries suffered by adults 65 and older in the United States.
Gathered from 2016-2020, the report shows that an estimated 14.6 million injuries were sustained by seniors and treated in emergency rooms (ER) across the country. Those 65 and older had a higher rate of ER injuries than those of younger adults aged 25-64. The older patients' injuries also more frequently resulted in hospitalization.
The CPSC report highlights drownings associated with swimming pools, bathtubs, and spas, carbon monoxide poisoning caused by heating devices and generators, and bed rail entrapment caused by portable rails that fail to meet safety standards as other significant dangers for those 65 and older.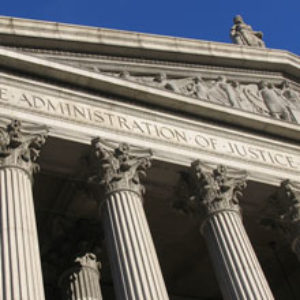 Of all the injuries documented, however, falls associated with floors, stairs/steps, and beds were shown to be a major hazard to adults 65 and over, accounting for nearly two-thirds of the estimated consumer product-related injuries treated in ERs.
Over the observed time period, approximately 7.3 million seniors were treated for fall-related injuries, with 27% of the injuries being diagnosed as fractures and close to 29% diagnosed as head trauma. Falls have also been shown to be the most common cause of senior fatalities, with an average of 1,800 fall-related deaths reported annually.
Fire is also a serious concern for seniors, causing an average of 9,000 ER treated injuries and 930 residential structure fatalities. The report lists smoking and cooking and clothing fires as the three most notable fire hazards for seniors. It is estimated that older consumers are 3.5 times more likely to die in a fire than the rest of the population.
To help decrease the possibility of these injuries, the CPSC provided tips for older adults and their caregivers in a press release issued on March 7.
Some of the tips are fairly simple things that can be done to minimize the likelihood of injury such as keeping stairs and floors free of clutter and refraining from smoking in bed. Others require more significant changes like installing handrails on both sides of residential stairways and grab bars in bathrooms.
For additional tips on fall hazards and other injuries common among adults 65 and older the CPSC suggests visiting their webpage dedicated to older adult safety.
"*" indicates required fields