Lawsuit Over Crockpot Pressure Cooker Burn Risks Cleared To Move Forward
October 07, 2022
By: Irvin Jackson
A U.S. District Judge has rejected a motion to dismiss a class action lawsuit filed by two Illinois woman, involving allegations that if they had known about the risk of severe Crockpot pressure cooker burns they never would have purchased devices manufactured by Sunbeam Products, Inc., which are prone to suddenly explode and spray scalding hot contents all over their bodies.
The complaint (PDF) was first filed by Kimberly Rife and Nicole Kainrath in January 2020, pursuing both personal injury claims and seeking class action status in the U.S. District Court for the Southern District of Florida.
Rife and Kainrath each indicate that they acquired and used Crockpot pressure cookers based on advertised safety features, which were supposed to prevent the lids from ever being able to be removed while the contents inside were still cooking. Rife indicates that she suffered substantial and painful injuries when her pressure cooker exploded, and Kainrath seeks damages on behalf of herself and other consumers who would not have purchased a Crockpot if they had known about the risk of severe burns associated with the pressure cooker.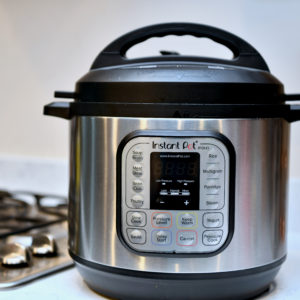 Earlier this year, Sunbeam and it's parent company Newell Brands, Inc. filed a motion to dismiss the Crockpot class action lawsuit, arguing that no real damages could be pursued by consumers who purchased the pressure cooker without suffering an actual injury, and that the complaint had failed to state clams for breach of implied or express warranty, negligence and strict product liability.
In a court order (PDF) issued on September 30, U.S. District Judge Roy k. Altman dismissed some of the plaintiffs' claims, including some breach of express and implied warranties, but not all, as well as unjust enrichment and some of the plaintiffs' claims for economic losses. However, he refused to dismiss some breach of warranty claims, manufacturing design complaints, failure to warn claims, and consumer protection claims. The decision will allow the case to proceed.
Judge Altman pointed out in his ruling that plaintiffs had brought enough evidence, including the fact that the manufacturers began receiving complaints of Crock-Pot explosions and scalding injuries as early as 2017, according to incidents reported to the U.S. Consumer Products Safety Commission.
"The Plaintiffs thought they were buying a safe Pressure Cooker. Instead, they received a dangerous one—with an unexpected propensity for explosion," the judge wrote. "They paid more for the Pressure Cooker than they would have had they known the truth about the Product. That's enough at this stage of the case."
October 2022 Pressure Cooker Lawsuit Update
The case is one of a growing number of pressure cooker lawsuits filed over the Crock-Pot Multicooker, each raising similar allegations that Sunbeam promotes their pressure cooker as having advanced safety features that are supposed to lock the lid and prevent consumers from ever being able to mistakenly open the device while the contents are pressurized, which can cause the pressure cooker to explode and spew scalding hot contents onto unsuspecting users.
In November 2020, almost a year after the lawsuit was filed, Sunbeam issued a Crock-Pot recall for nearly 1 million units due to known design defects. At the time, Sunbeam acknowledged it was aware of at least 119 incidents where the lid accidentally detached while the contents were still under intense pressure, resulting in at least 99 reports of pressure cooker burns and injuries.
As more of these electric pressure cookers have been introduced in recent years, the U.S. Consumer Product Safety Commission has issued several pressure cooker recalls over problems where lids were able to be opened while contents are under pressure, allowing hot contents to be expelled and causing a scald or burn injury to individuals in the immediate area.
As of late 2022, pressure cooker lawsuits are moving forward in various different federal and state courts nationwide, without any centralized pretrial proceedings. However, several of the cases are being informally coordinated, and the results of any early trials will be used to help gauge how juries are likely to respond to certain evidence and testimony that will be repeated throughout the litigation, helping determine the average pressure cooker lawsuit payout per person that manufacturers will be liable for.
Did You Suffer Crockpot Pressure Cooker Burns?
Lawyers are continuing to investigate claims for individuals throughout the U.S. Find out if you or a loved one may be eligible for a settlement.
CONTACT A LAWYER
"*" indicates required fields