Crock-Pot Recall Issued Due To Problems With Pressurized Multi-Cooker Exploding, Causing Serious Burns
November 25, 2020
By: Russell Maas
Following more than 100 reports of problems where the lids detached from pressurized Crock-Pot Multi-Cookers, resulting in dozens of severe burn injuries, federal safety officials have announced a recall that impacts nearly 1 million products sold by Amazon, Walmart, Target and other retailers throughout the United States.
The U.S. Consumer Product Safety Commission (CPSC) announced the Sunbeam Crock-Pot recall on November 24, impacting 6-Quart Express Crock Multi-Cookers that can be used in either pressure cooker mode or for slow cooking.
The action was taken days before the Thanksgiving holiday, following at least 119 consumer reports of the lids detaching during use. The federal regulators indicate that a staggering 99 burn injuries have been linked to the Crock-Pot pressure cooker problem, ranging in severity from first-degree to third-degree burns.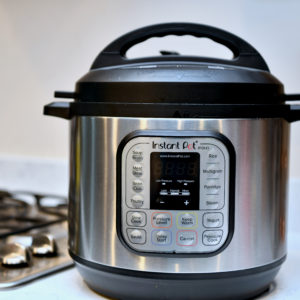 The recalled Crock-Pots may continue to pressurize when the lid is not fully locked, causing the pressure cooker to explode and send scalding hot contents onto consumers.
The products were manufactured by Sunbeam Products Inc., of Boca Raton, Florida between July 1, 2017 and October 1, 2018, and are marked with model number SCCPPC600-V1 and date codes K196JN through K365JN and L001JN through L273JN. They were distributed for sale at Walmart, Target and other retail stores nationwide and online at Amazon and other online retailers from July 2017 through November 2020 for between $70 to $100.
Approximately 914,430 impacted devices were sold throughout the U.S., while another 28,330 were distributed for sale to retailers in Canada.
Customers are being instructed to immediately stop using the recalled Crock-Pots in pressure cooker mode, and to contact the manufacturer at 800-323-9519 for information on how to receive a free replacement lid that will securely fasten down onto the Crock-Pot.
Pressure Cooker Burns and Problems
Pressure cookers are designed to allow the contents to reach temperatures over 250 degrees, with massive amounts of pressure built-up inside that can be extremely dangerous if the device is used incorrectly or poorly designed.
The U.S. Consumer Product Safety Commission (CPSC) has issued several pressure cooker recalls over the last several years due to the due to the ability for the lids of the cookers to open prematurely while contents are under pressure, allowing hot contents to be expelled and causing a scald or burn injury to individuals in the immediate area.
Earlier this month, a Nutri-Pot pressure cooker lawsuit was filed by an Illinois woman alleging that the manufacturer, NuWave LLC, sold a product that was an unreasonably dangerous for the intended use, after the Sure-Lock® Safety System failed, causing the pressurized scalding hot contents to be forcefully ejected from the pressure cooker and onto her, resulting in severe thermal burns to her stomach and legs.
A similar Sunbeam pressure cooker lawsuit was filed by a Florida woman in February, after her Crock-Pot suddenly exploded, causing boiling contents to hit her, along with exploding pieces of the Crock Pot.
The most common pressure cooker injuries are burns, which may be severe and typically cover a large area of the user's body. These types of burn injuries can leave patients prone to infections and sometimes result in the need for amputations.
Among other common injuries linked to pressure cookers are electrocutions, spills and explosions, which are often the result of the pressure cooker overheating or containing a defective or leaking seal.
Kimberly

March 15, 2022 at 4:24 am

Steam burn from pressure release
"*" indicates required fields