Cryotherapy Risky, Not Proven Effective, FDA Warns
July 15, 2016
By: Martha Garcia
Federal health regulators are warning consumers against use of cryotherapy treatment, which is often advertised as a panacea for many medical conditions. 
The FDA issued a Consumer Update on July 5, calling claims that the ultra-cooling whole body cryotherapy treatment can help ease pain, chronic conditions or anxiety completely false. The agency warns consumers should be wary of the treatments and the negative side effects they may have on patients.
Cryotherapy is a treatment that super-cools the body. It can be done using ice packs on localized parts of the body. Whole body cryotherapy involves exposing the body to vapors that reach ultra-low temperatures ranging from minus 200 to minus 300 degrees Fahrenheit.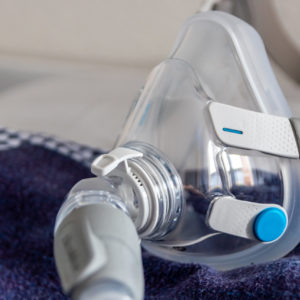 Did You Know?
Millions of Philips CPAP Machines Recalled
Philips DreamStation, CPAP and BiPAP machines sold in recent years may pose a risk of cancer, lung damage and other injuries.
Learn More
This can be done either by partially enclosing the body and leaving the head unexposed at room temperature or sitting in a totally enclosed chamber where the head is also exposed to the super cold temperatures. People who undergo the treatment would remain in the chambers between two to four minutes.
The frigid temperature is generated by liquid nitrogen, and in some cases it works by cooling the air in a circuit.
Advertisements for whole body cryotherapy claim that the short sessions in the freezing tank will help with health problems ranging from ending rheumatoid arthritis, depression, weight loss and ease pain. Calling the treatment better than an ice bath or ice pack and claiming patients will see results in only a few sessions. However, the federal regulatory agency is warning that the treatment has not been proven to do any of the things spas and wellness centers claim.
"The FDA does not have evidence that WBC effectively treats diseases or conditions like Alzheimer's, fibromyalgia, migraines, rheumatoid arthritis, multiple sclerosis, stress, anxiety or chronic pain," wrote FDA officials in the Consumer Update.
Spas claim whole body cryotherapy will treat a large range of illnesses including, asthma, anxiety, depression, insomnia, multiple sclerosis, osteoarthritis, weight loss, blood circulation, metabolism, improve recovery and soreness after workouts, relieve joint and body pain.
Yet, no type of cryotherapy device has been cleared or approved by the FDA to treat any conditions and there is no data to support the claims that the treatment works.
Cryotherapy Risks
It remains unclear exactly what effect whole body cryotherapy temperatures may have on the body, including effects to blood pressure, heart rate, and metabolism. However, there have been reports of injury and death.
"Potential hazards include asphyxiation, especially when liquid nitrogen is used for cooling," said Anna Ghambaryan, M.D., Ph.D. "The addition of nitrogen vapors to a closed room lowers the amount of oxygen in the room and can result in hypoxia, or oxygen deficiency, which could lead the user to lose consciousness. Moreover, subjects run the risk of frostbite, burns, and eye injury from the extreme temperatures."
Last year Nevada officials began investigating the cryotherapy industry after a woman died of asphyxia in a cryotherapy salon. Chelsea Patricia Ake-Salvacion, 24, was a worker at the salon and was believed to have frozen to death in a cryotherapy booth. The accident and investigation raised concerns as to whether whole body cryotherapy is dangerous.
"Given a growing interest from consumers in whole body cryotherapy, the FDA has informally reviewed the medical literature available on this subject," Yustein says. "We found very little evidence about its safety or effectiveness in treating the conditions for which it is being promoted."
Cryotherapy is not approved by the FDA for the medical treatment of any conditions. The agency is also concerned patients may experience a lack of improvement or worsening of the medical conditions they are attempting to treat with cryotherapy.
If a consumer still opts to undergo whole body cryotherapy, the agency recommends they speak to their doctor first about the risks.
paul

December 17, 2019 at 1:49 am

I had cryotherapy to my prostate and it messed me up for life
"*" indicates required fields