Red Lobster, Olive Garden Salad Mix Linked to Cyclospora Infections
August 05, 2013
By: Irvin Jackson
A nationwide cyclospora outbreak, which has sickened hundreds of people throughout the United States, may be linked a Mexican supplier that sold salad mix ingredients that were served at Red Lobster, Olive Gardens and other locations.  
On August 3, the FDA identified a likely source of the outbreak as a salad mix supplied by Taylor Farms de Mexico, which was distributed at restaurants in Iowa and Nebraska. The federal health agency indicates that the investigation has not implicated consumer packages of salad sold in grocery stores.
Iowa and Nebraska are the two states hardest hit by the outbreak of cyclospora infections in recent weeks, which have surfaced in at least 17 different states since mid-June. At least 22 people have been hospitalized with severe cases of cyclosporiasis, which infects the small intestine and can cause watery diarrhea and severe stomach pain.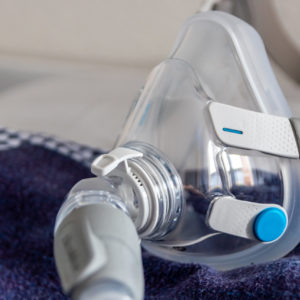 Did You Know?
Millions of Philips CPAP Machines Recalled
Philips DreamStation, CPAP and BiPAP machines sold in recent years may pose a risk of cancer, lung damage and other injuries.
Learn More
Late last week, health officials in Iowa and Nebraska announced that their analysis indicated the outbreak was linked to a salad mix. The FDA indicates that a cluster of illnesses in those states have been found among people who ate at Olive Gardens and Red Lobster, both owned by Darden Restaurants, which served salad received from Taylor Farms de Mexico, a processor of food service salads.
The FDA has launched an environmental assessment of Taylor Farms, which has been cooperating with investigators. The facility passed its most recent FDA inspection in 2011, with no notable issues. U.S. investigators will work with their Mexican counterparts, the Federal Commission for Protection against Sanitary Risks (COFEPRIS), and the National Agro-Alimentary Health, Safety and Quality Service (SENASICA).
According to the latest update on the outbreak provided by the U.S. Centers for Disease Control and Prevention (CDC), there have been at least 400 illnesses reported in 16 states. Iowa has been hardest hit, with 146 cases. Texas is second with 113 illnesses , Nebraska is third with 81, and Florida has had 25. Most other states involved in the outbreak have only a few cases each. Those states include Wisconsin, New York, Georgia, Illinois, Arkansas, Kansas, Louisiana, Missouri, Connecticut, Minnesota, New Jersey, and Ohio.
Health officials have suggested that all of the cases may not be linked to the same outbreak, and Taylor Farms has only been linked to illnesses in Iowa and Nebraska to date.
The Taylor Farms facility is one of 12 processing plants owned by Taylor Farms of Salinas, California. Eleven of those facilities are in the United States and its sole Mexico facility, in San Miguel, is the one implicated in the outbreak. The company says it has not found any sign of the cyclospora parasite through its own testing. The salad mixes linked to the outbreak have likely been consumed or thrown out, investigators say.
In a statement on the company's website, Taylor Farms said that product supplied during the month of June when the illnesses occurred is no longer in the supply chain and that their products are undergoing extensive testing to ensure they are safe.
The company has been linked to a number of past recalls due to food poisoning risks. At least three recalls were issued in 2011, including a broccoli recall due to the risk of listeria food poisoning, a grape tomato recall  in New York and a bagged salad recall, both due to salmonella contamination.
Cyclospora Infections
Cyclospora cayetanensis is a parasite that can cause an intestinal illness known as Cyclosporiasis. The parasite is spread typically by eating contaminated food or drinking contaminated water. The CDC reports that in most previous cases cyclospora outbreaks were linked to fresh produce.
Victims typically experience illness for about a week with symptoms that include watery diarrhea, frequent, sometimes explosive, bowel movements, loss of appetite, weight loss, stomach pains, bloating, increased gas, nausea and fatigue. The CDC warns that infected persons also sometimes experience vomiting, body aches, headaches, fever and other symptoms that could be mistaken for the flu. However, some people infected with the parasite develop no symptoms.
The ailment is often treated with sulfa-based antibiotics, like Bactrim, Septra and Cotrim. The CDC warns that there are no alternative recommended treatments for patients who are allergic to sulfa drugs. The CDC also recommends victims get plenty of rest and drink lots of fluids.
Individuals who suspect they may have experienced illness associated with the Cyclospora outbreak should seek immediate medical treatment, and contact local infectious disease officials.
"*" indicates required fields