Deaths from Yamaha Rhino ATV Accidents Continue to Mount
August 23, 2010
By: Staff Writers
A Louisiana woman and a teenage boy from Washington state are dead following two separate Yamaha Rhino ATV accidents that occurred over the weekend in two different states. Years after safety problems with the Yamaha Rhino side-by-side off-road vehicle were identified, riders and passengers continue to die and suffer serious injuries in rollover accidents with the ATV. 
Louie Hertel, 16, from Puyallup, Washington, made a frantic call to emergency services on Saturday afternoon, telling them that his Yamaha Rhino had rolled over on top of him after he hit a tire rut and that he was trapped and seriously injured. The boy died before rescue crews could reach him.
Hertel's death came less than 24 hours after Mickie J. Shirley was killed and another teen girl was seriously injured when a Yamaha Rhino Shirley was driving rolled over in Harrisonburg, Louisiana. Shirley, 26, and the 16-year-old girl were ejected from the vehicle. Shirley was pronounced dead at a local hospital a short time later.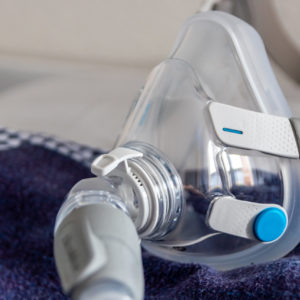 Did You Know?
Millions of Philips CPAP Machines Recalled
Philips DreamStation, CPAP and BiPAP machines sold in recent years may pose a risk of cancer, lung damage and other injuries.
Learn More
The Yamaha Rhino is a four-wheel, open-air off-road vehicle, often referred to as a side-by-side or utility terrain vehicle (UTV). Shortly after the Yamaha Rhino was introduced in 2003, a large number of reports of rollover accidents involving the vehicles began to surface. In September 2006, Yamaha sent a letter to owners warning about potential Rhino rollover accidents, providing information about what consumers should do if the ATV begins to tip over. However, critics argue that the Yamaha Rhino ATV is an unstable, unreasonably dangerous vehicle and that Yamaha has failed to take steps that could make the vehicles safer.
In 2009, the U.S. Consumer Product Safety Commission (CPSC) launched an investigation into 46 occupant deaths mostly from Yamaha Rhino rollover accidents. The CPSC then pressured Yamaha to suspend sales of the Yamaha Rhino 450, 660 and 700 models to make safety improvements. Despite Yamaha's claims that driver error is to blame in most cases, the CPSC concluded that the vehicle was unstable and could roll over even on level ground at slow speeds.
There are several hundred lawsuits over Yamaha Rhino accidents that have been filed in courts throughout the United States, with 170 claims pending in California state court alone.
The federal Yamaha Rhino litigation has been centralized for pretrial proceedings as part of an MDL, or multidistrict litigation, before Judge Jennifer B. Coffman in the U.S. District Court for the Western District of Kentucky. The first Yamaha Rhino trials in the MDL, which are known as "bellwether" cases because they will be used to gauge how jurors will respond to evidence that will be presented throughout the litigation, were scheduled to begin in October 2010. However, according to recent court documents, the first trial has been pushed back to January 2011.
To date, Yamaha Motor Corp. has successfully defended itself in four out of five Yamaha Rhino trials that have reached state court juries. The only loss came in May, when a Georgia jury awarded $317,000 to a man who suffered leg injuries during a Yamaha rollover accident.
Although the ATV maker has been successful in the early state court trials, prior reports suggest that Yamaha Rhino settlements have been confidentially reached in a number of other cases that were set for trial.
Similar allegations have been raised in all of the lawsuits, but the individual facts and circumstances of each accident are considered by the jury in determining whether any negligent design of the Yamaha Rhino caused that plaintiff to suffer an injury.
Plaintiffs argue that design problems with the Yamaha Rhino make the vehicle prone to rollover due to the combination of a small wheel base, narrow turning radius, high center of gravity and powerful engine. They also claim that the ATV, which has been found to rollover on flat surfaces at speeds as low as 13 miles per hour, lacked safety features which would reduce the risk of injury in a rollover accident.
Problems with the Yamaha Rhino and the high number of accidents involved with the vehicle sparked the CPSC to propose new safety rules for recreational off-highway vehicles (ROVs).
Image Credit: 2008 Yamaha Rhino 700
"*" indicates required fields