Deaths from Recalled Airbags Continue to Surface, As Takata Apologizes for Defects
November 21, 2014
By: Irvin Jackson
In testimony this week before the U.S. Senate, officials from Takata Corp. apologized to the American public over recent problems with defective airbags used in millions of vehicles that have exploded, causing at least six deaths over the past several years. 
The apology came at a hearing of the Senate's Commerce, Science and Technology Committee on November 20.
While new information about the consequences of exploding airbags continues to emerge, several senators revealed during the hearing that a sixth death has been linked to Takata airbag inflators, which can cause the devices to over-inflate and rupture, sending shrapnel or other debris into the passenger's compartment of vehicles.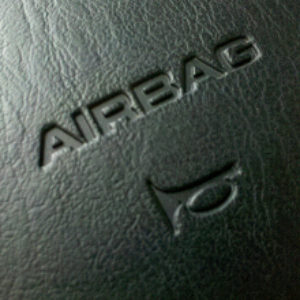 The airbag problems have resulted in the recall of nearly 8 million vehicles sold by several different auto makers in recent months, and 14 million over the last several years.
Lawmakers said that the airbag recalls, which they say have been performed piecemeal and sloppily, as well as signs of an attempted cover-up, have shaken the trust in Takata, automakers, and airbags in general.
"Who would have thought the very thing meant to protect us in a collision would end up doing the killing instead?" Senator John D. Rockefeller IV, the committee chairman, said in a statement. "Also troubling are Takata's myriad of explanations over the years. Every time an airbag explodes, Takata seemingly comes up with yet another novel theory to explain why its airbags are killing and injuring people."
Sixth Takata Airbag Death Linked To Explosion
The sixth death allegedly linked to the exploding airbags was announced by Senators Ed Markey, of Massachusetts, and Richard Blumenthal, of Connecticut. They held a news conference to announce that a woman named Charlene Weaver died on November 6, 2003, following an accident several days earlier while driving a 2004 Subaru Impreza. The Takata airbag exploded and she suffered fatal brain hemorrhages and skull fractures.
Takata's senior vice president for global quality assurance, Hiroshi Shimizu, testified at the hearing on behalf of the Japanese auto parts supplier, indicating that despite claims Takata has dragged its feet and downplayed the problems, that the company took the airbag issue and safety seriously.
"We are deeply sorry and anguished about each of the reported instances in which a Takata airbag has not performed as designed and a driver or passenger has suffered personal injuries or deaths," Shimizu told the committee in his testimony. "Our sincerest condolences go out to all those who have suffered in these accidents and to their families."
Shimizu said the company is only aware of three confirmed deaths linked to the airbag, and said two other deaths were under investigation.
The committee lamented the slow pace of auto repairs and the manufacture of replacement parts by Takata and the auto manufacturers it supplied.
Shimizu reported that the company is currently making more than 300,000 new replacement parts per month, and plans to upgrade to 450,000 starting in January. However, so far only about 6% of the vehicles recalled have been repaired, and earlier this week the NHTSA pushed for a nationwide recall of Takata airbags, which could encompass millions of more vehicles.
At less than half a million parts per month, Takata will already be hard-pressed to make parts for the eight million vehicles recently recalled in a timely fashion. It is unclear how long it would take to make replacement parts if millions more vehicles need the repairs.
Nationwide Recall Demanded
Previously, federal investigators probing the defective airbag problem had stated that they believed the airbag problems were linked to humidity, and that only airbags in humid regions were being affected. However, earlier this week the National Highway Traffic Safety Administration (NHTSA) called for the national recall of certain Takata airbags, following the revelation that there had been at least one explosion that did not occur in a humid region.
It is unclear whether the agency was referring to Weaver's death, which occurred in Arizona; a state known for its lack of humidity.
The NHTSA, which has also come under fire, has been critical of Takata and Honda, the auto manufacturer hardest hit by the recalls. The agency has accused both of hiding information linked to the defective airbags, and has ordered them to provide any and all information on Takata's airbag inflators under oath. A special order demanding that Takata give the NHTSA all information on propellants used in its airbags was also issued this week.
Earlier this month, the NHTSA said that it believed Honda had broken the law and failed to fully disclosed everything it knew about injuries and deaths linked to the airbags, as required by the TREAD Act of 2000, a key piece of auto safety regulations.
Rick Schostek, executive vice president of Honda North America, acknowledged during the Senate at the hearing that the company has failed to meet its regulatory obligations. As a result, the company could face fines of up to $35 million for the violations.
The announcement also came after claims that Takata had performed secret tests on the airbag inflators years before the first recalls, then covered the tests up.
Not only did the problems appear to be known before the first recalls, but despite the NHTSA investigation including only cars made before 2008, recent documents surfaced indicating that Takata executives complained about production problems at the company's Monclova, Mexico production facility as recently as 2011, and just weeks ago a new Takata airbag recall was announced affecting devices made as recently as this summer.
Both Takata and Honda also face a growing number of exploding airbag lawsuits filed by vehicle owners injured by the defective safety devices, and family members of those allegedly killed by Takata airbag explosions.
"*" indicates required fields