Defective Drywall Class Action Lawsuits Filed Over Rotten Egg Smell and Other Problems
March 23, 2009
By: AboutLawsuits
Class action lawsuits have been filed in at least two states over allegedly defective drywall imported from China, which could produce a strong smell of rotten eggs, corrode electrical equipment and wiring throughout the house, and potentially cause respiratory or other health problems for residents.
Multiple Chinese drywall lawsuits have been filed in Florida, and an additional class action suit was recently filed in Louisiana on behalf of homeowners of that state.
Potential cases will are also likely to be filed in other states, as complaints associated with the defective drywall have also been reported from Arizona, California, Texas, Ohio, Nevada, the Carolinas, Mississippi, Virginia and Georgia.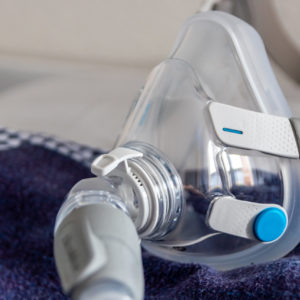 Did You Know?
Millions of Philips CPAP Machines Recalled
Philips DreamStation, CPAP and BiPAP machines sold in recent years may pose a risk of cancer, lung damage and other injuries.
Learn More
The defective drywall imported from China contains fly ash residue, which is a waste material generally captured from the chimneys of coal-fired power plants. When exposed to moist conditions, the drywall may begin to emit an unpleasant odor that smells like rotten eggs due to the presence of sulfur compounds.
The gases also cause corrosion of electrical wiring and pipes throughout the home, leading to the failure of air conditioning units and other appliances.
Exposure to the Chinese drywall has also been reportedly linked to potential health problems, like insomnia, nosebleeds, headaches and breathing difficulties.
While drywall used in homes in the United States is traditionally manufactured in this country, between 2004 and 2007, millions of pounds of Chinese drywall were imported to keep up with demand caused by a construction boom and several natural disasters like hurricanes.
It has been estimated that as many as 300,000 recently built homes throughout the United States may contain the defective drywall. Many of these homes will require that all of the drywall be removed from the home, and affected electrical appliances will also need to be replaced.
While some builders have agreed to replace the Chinese drywall, many have taken the position that it is not their responsibility, leading to a number of lawsuits.
What is believed to be the first defective drywall lawsuit, was filed in the U.S. District Court for the Middle District of Florida in January 2009. The defendants named in that case are the manufacturer, Knauf Plasterboard Tianjin (KPT), its German parent company, The Knauf Group, Banner Supply, a Florida building supplier, and Rothchilt International Ltd., an exporter based in China.
The suit seeks class action status for other Florida homeowners whose houses were built with drywall from the same defendants.
On March 17, 2009, another Florida drywall class action suit was filed against Engle Homes, the builder of over 350 single-family and townhouses in Coral Lakes, Florida that contain the Chinese drywall. The lawsuit was filed after Engle refused to address the problems, and the complaint seeks class action status on behalf of all homeowners in the community whose houses may begin to emit an odor and destroy electrical wiring the in home.
Last week another lawsuit was filed in Florida by Mitchell Co., an Alabama builder who alleges that they were supplied the Chinese drywall and used it to build at least 40 houses in 2005 and 2006, with 32 in Alabama and 8 in Florida.
In Louisiana, the Wall Street Journal reports that another defective drywall lawsuit was filed last week by a New Orleans couple whose home was built in 2006. Their complaint alleges that the bad drywall has caused them to suffer respiratory problems, corroded electrical equipment and their home has developed a foul small of rotten eggs.
Chinese Drywall Recall Bill Introduced as More Lawsuits Filed - AboutLawsuits.com

March 31, 2009 at 4:40 pm

[...] this month, the first defective drywall class action lawsuit outside of Florida was filed in Louisiana on behalf of homeowners in that state. It is believed [...]
"*" indicates required fields