Jury Deliberations Begin in Lawsuit Over Bard Avaulta Transvaginal Mesh
August 15, 2013
By: Austin Kirk
Jury deliberations began yesterday in the first federal trial over problems with transvaginal mesh, involving a lawsuit brought by woman who required multiple revision surgeries after receiving Bard Avaulta mesh.
The case is one of more than 25,000 product liability lawsuits filed against the C.R. Bard and other manufacturers of transvaginal surgical mesh used for repair of pelvic organ prolapse (POP) and female stress urinary incontinence (SUI).
All of the lawsuits involve similar allegations that the transvaginal mesh products were defectively designed and unreasonably dangerous, exposing women to a risk of devastating complications where the mesh may erode through the vagina, cause infections and other health issues.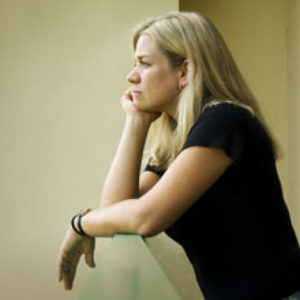 A lawsuit over Bard Avaulta mesh brought by Donna Cisson was selected for the first trial in the federal court system, serving as a "bellwether" case to help the parties gauge how juries may response to evidence and testimony that is likely to be similar to what will be offered in thousands of other cases. The outcome of this lawsuit is being closely watched by lawyers involved in the litigation, as it may influence future negotiations to settle transvaginal mesh lawsuits brought by other women.
Closing Arguments in Bard Avaulta Trial
Following closing arguments and 45 minutes of instructions from the judge, a jury in the U.S. District Court for the Southern District of West Virginia began deliberating in the Cisson case on Wednesday.
U.S. District Judge Joseph Goodwin is presiding over the transvaginal surgical mesh litigation, which has been centralized in six different federal MDLs, or multidistrict litigations.
During the trial, a Bard engineer testified that the company knew of problems since 2002, and documents that were turned up during the discovery process indicated that Bard executives knew that the plastic used in the Avaulta was not fit to be implanted in humans and tried to hide the fact that they were using the plastic in medical devices from the suppliers.
Cisson's case is the first in a series of four trials that will be held consecutively involving Bard Avaulta mesh in the coming months.
The trial originally started in early July, but ended on the second day of testimony when Judge Goodwin declared a mistrial because a witness mentioned that Bard has removed the Avaulta mesh products from the market, which is information that has been specifically excluded from the trial. The retrial of the case began on July 29.
Status of Transvaginal Mesh Lawsuits
In addition to lawsuits involving Bard transvaginal mesh, Judge Goodwin is also presiding over consolidated litigation involving similar products made by other manufacturers, including American Medical Systems (AMS), Boston Scientific, Ethicon, Coloplast Corp and Cook Medical.
The cases have all be centralized before Judge Goodwin for coordinated pretrial proceedings and a series of early test trials. The consolidated proceedings were also designed to reduce duplicative discovery among thousands of cases, avoid conflicting pretrial rulings from different judges and to serve the convenience of witnesses, parties and the courts.
According to an updated case list (PDF) released by the U.S. Judicial Panel on Multidistrict Litigation (JPML) on August 15, there are currently 3,407 Bard Avaulta mesh lawsuits, nearly 8,967 American Medical System (AMS) mesh lawsuits, 5,232 Boston Scientific mesh lawsuits, 7,751 Ethicon mesh lawsuits, 435 Coloplast bladder sling lawsuits and about 118 Cook Medical biologic mesh lawsuits.
Later this year and continuing into early 2014, additional bellwether trials are scheduled to begin involving lawsuits brought by women who were implanted with vaginal mesh products made by AMS, Boston Scientific and Ethicon.
Although this case is the first federal trial, several vaginal mesh cases have already gone before state court juries. A California jury awarded $5.5 million in damages in a Bard Avaulta lawsuit that went to trial in July 2012, and a New Jersey state court jury awarded $11.1 million in damages from Ethicon's Gynecare Prolift mesh following a trial in March 2013.
"*" indicates required fields