Nursing Home Care For Treating Dementia May Be Better Than Home Care: Study
August 30, 2019
By: Russell Maas
New research suggests that dementia patients often fare better in nursing homes than they do receiving care at home, citing the need to improve in-home residential care services.
According to a study published in the Journal of the American Geriatrics Society earlier this month, elders living at home with dementia may be more prone to injuries and chronic, unmet medical needs when compared to those residing in nursing or residential care facilities.
Dementia is a syndrome that is used to describe the gradual loss of cognitive, behavioral, mood, psychological and muscular behaviors. The illness is most commonly diagnosed in elderly adults and is typically caused by the onset of Alzheimer's disease or damage to the blood vessels supplying blood to the brain.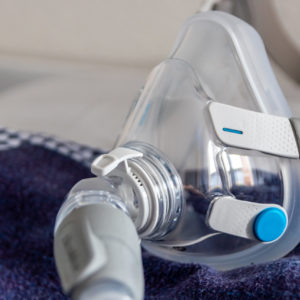 Did You Know?
Millions of Philips CPAP Machines Recalled
Philips DreamStation, CPAP and BiPAP machines sold in recent years may pose a risk of cancer, lung damage and other injuries.
Learn More
The condition typically causes memory decline, confusion, hallucinations, disorientation and the inability to recognize common things which poses an extremely difficulty for the elderly to navigate through a daily routine without supervision or support.
Researchers with the University of California San Francisco collected data from 728 older adults diagnosed with dementia between 2012 and 2016 from the National Health and Aging Trends Study, and extrapolated to the population, estimating approximately 3.3 million older adults developing incident moderately severe dementia during that time.
According to the findings, those suffering dementia at home without in-home residential care could be two to five times more likely to be involved in an injury or suffer from unmet medical needs. Additionally, about 71% reported bothersome pain, compared to 60% in residential care or 59% in nursing homes.
Researchers indicate the study highlights the importance for improvement in home care dementia treatment. More than 47 million people worldwide are currently estimated to be diagnosed with dementia, according to other studies.
There have long been concerns that putting elderly dementia patients in nursing homes carries its own risks, particularly due to  reports of nursing home abuse and neglect, which includes chemical restraint prescription practices used specifically against dementia patients.
Chemical restraint involves the unnecessary prescription of antipsychotics such as Risperdal, Zyprexa, Seroquel and others to dementia patients. It has long been considered a type of nursing home abuse in facilities nationwide and may pose serious health risks when prescribed incorrectly.
Studies have shown that antipsychotics use among dementia patients not only provides no treatment benefits, but could increase their risk of dying. The FDA has previously warned against the use of antipsychotics with dementia patients, indicating that the medications provide no benefits and may increase the risk of death.
A study released by The Human Rights Watch "They Want Docile", found about 179,000 nursing home residents per week are given unnecessary antipsychotic medications, most of those suffering from dementia or Alzheimer's disease. These drugs are often given without the informed consent of the residents or their family members, the researchers found. In addition, residents are often pressured to consent, or family members are informed of use of the drugs on short notice and without any explanation of the risks or benefits.
Researchers in this latest study determined people with dementia often benefit from a consistent and predictable environment, which is why many prefer home care from family members.
"*" indicates required fields