Homes Near Highways May Pose Dementia Risk for Residents: Study
January 09, 2017
By: Martha Garcia
Highlighting increasing concerns about the health risks associated with pollution and motor vehicle emissions, the findings of new research indicate that individuals who live close to a major road or highway face an increased risk of developing dementia later in life. 
In a study published last week in the medical journal The Lancet, researchers from Public Health Ontario indicate that homes within 50 meters of a major road may cause residents to experience a 12% increased risk of developing the brain degenerative disease, or dementia.
Researchers evaluated data on more than 6 million people in the province of Ontario, Canada, including adults between the ages of 20 and 85 years old who lived in Ontario between April 1, 2001, and 2012. All patients were free of neurological disease and were included if they were Ontario residents for 5 years or longer and were Canadian-born.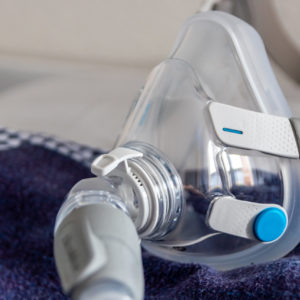 Did You Know?
Millions of Philips CPAP Machines Recalled
Philips DreamStation, CPAP and BiPAP machines sold in recent years may pose a risk of cancer, lung damage and other injuries.
Learn More
Proximity to major roads was determined using zip codes five years before the study began. Researchers studied health records to determine if patients were diagnosed with dementia, Parkinson's disease or multiple sclerosis.
Overall, nearly 250,000 cases of dementia, more than 31,000 cases of Parkinson's disease and 9,000 cases of multiple sclerosis were diagnosed among residents of Ontario. Researchers concluded that individuals were more likely to have dementia if they lived within 50 meters of heavy traffic, which is the equivalent of 164 feet or about half a city block.
Those who lived more than 50 meters away had a seven percent greater risk of developing dementia and individuals living 50 to 100 meters, or 328 feet, from major roads had a four percent higher risk of developing dementia.
Those who lived between 101 and 200 meters from a major road, or 656 feet or about one-tenth of a mile, had a two percent increased risk of developing dementia. Residents who lived more than 200 meters from major roads did not have any increased risk.
Researchers determined living near major roadways increased a person's risk of dementia, but it did not increase residents likelihood of developing Parkinson's or multiple sclerosis.
A major road was defined using daily traffic volume and was the equivalent of an interstate highway in the United States.
Air Pollution May Be A Factor
Ray Copes, lead author of the study, and chief of environmental and occupational health at Public Health Ontario, indicated the team believes nitrogen dioxide and fine particulate matter released from automobiles may play a role in the development of the disease. The researchers also think noise from traffic, as well as pollution are factors that contribute to the neurodegenerative pathology.
With the rapid growth of urban populations, more people are living closer to major roadways, making the pervasive level of pollution a concern for many people, a report published last year suggested pollution will kill more than 4.5 million people by 2040.
Pollution is a problem one study indicated was of much greater concern to minority neighborhoods which are more often in the path of harmful pollution. A report published by the World Health Organization (WHO) last year indicated more than 90 percent of the Earth's population lives in areas with poor air quality.
Another study published last year had similar findings, linking high levels of air pollution to increased risk of Alzheimer's disease. Researchers attributed the risk to higher brain levels of magnetite, a compound produced from industrial air pollution.
Researchers highlighted the importance of implementing policies to reduce pollution, improved city planning to keep residential areas away from major roadways, and improved building design and ventilation systems to act as barriers to harmful pollution.
While the latest study found an association between pollution from the roads to the development of dementia, there is no definitive cause and effect relationship between the two. Zip codes helped determine a resident's distance to the roadways; but level of exposure for each individual was not specifically measured and could vary greatly.
More than 47 million people have dementia worldwide and the WHO estimates nearly 8 million new cases will occur each year. There is no cure and no effective treatment.
"*" indicates required fields