Depakote Delays Cognitive Development Following Pregnancy Use: Study
March 28, 2013
By: Irvin Jackson
Additional research has been published that links potential side effects of Depakote to cognitive developmental delays among children who were exposed to the anti-epilepsy drug during pregnancy. 
A study published this month in The Lancet Neurology medical journal found that there is a dose-dependent link between Depakote and reduced cognitive abilities in six year olds.
The research was originally previewed on-line in January, and the lead author, Dr. Kimford J. Meador, of Emory University, is now planning a follow up study to further evaluate the potential developmental delay risks from Depakote use during pregnancy.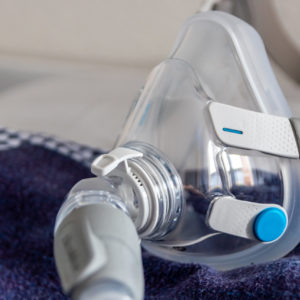 Did You Know?
Millions of Philips CPAP Machines Recalled
Philips DreamStation, CPAP and BiPAP machines sold in recent years may pose a risk of cancer, lung damage and other injuries.
Learn More
In the study, researchers collected data on hundreds of mother and child pairs at 25 epilepsy centers in the United States and the United Kingdom. They looked at the IQs of children whose mothers took various epilepsy drugs during pregnancy, including Depakote, Tegretol, Dilantin, and Lamictal.
They found that the children of mothers who took Depakote had weaker verbal and memory abilities than those whose mothers took other drugs. Higher doses of Depakote led to poorer verbal abilities, non-verbal abilities, memory, and executive function.
Dose-Specific Link Between Depakote and Developmental Delays
The researchers found that the Depakote side effects appeared to be dose-specific, meaning the higher the dose of Depakote, the worse the cognitive development delays. Dose-specific correlations are often considered a very strong link indicating that a drug is actually causing the side effects being observed.
Other studies have also suggested that Depakote use during pregnancy may increase the risk of children suffering developmental delays and reduced IQ.
In January 2013, a study published by the Journal of Neurology, Neurosurgery & Psychiatry found that children born to women who used Depakote during pregnancy had a greater risk of experiencing severe developmental delays or autism.
In 2011, Danish researchers unveiled similar results at an American Epilepsy Society meeting in Baltimore. That much larger study found that mothers who took Depakote during pregnancy were 2.6 times more likely to have a child with autism than those who did not take the antiseizure drug. According to the researchers' conclusions, they also observed reduced right-handedness in children whose mothers took Depakote. That, combined with the delays in verbal abilities, suggest that the drug could be causing changes in cerebral lateralisation.
In 2007, a report presented at the annual meeting of the American Academy of Neurology found that children identified potential concerns about low I.Q. scores following Depakote exposure during pregnancy, indicating that children were twice as likely to have I.Q. scores in the range of mental retardation after the mothers used Depakote, when compared with children exposed to other epilepsy drugs.
Depakote Lawsuits Over Cognitive Delays, Other Birth Defects
Depakote was approved in the United States in 1978 for treatment of certain forms of epilepsy. However, Depakote pregnancy use has been linked to a a potential risk of number of severe birth defects, including spina bifida, cleft palate, abnormal skull development, malformed limbs, holes in the heart and urinary tract problems; especially when the drug is taken during the first 28 days, when neural tube closure and other critical formations are taking place.
In 2006, the FDA added a "black box" warning about the potential risk of Depakote birth defects after a study found that 20% of pregnant mothers who gave birth while on Depakote had a child with malformations or a birth defect.
A number of families throughout the United States are now pursuing a Depakote lawsuit against Abbott Laboratories, alleging that the drug maker failed to adequately research the medication or warn consumers about the risks associated with becoming pregnant while taking the seizure medication.
"*" indicates required fields